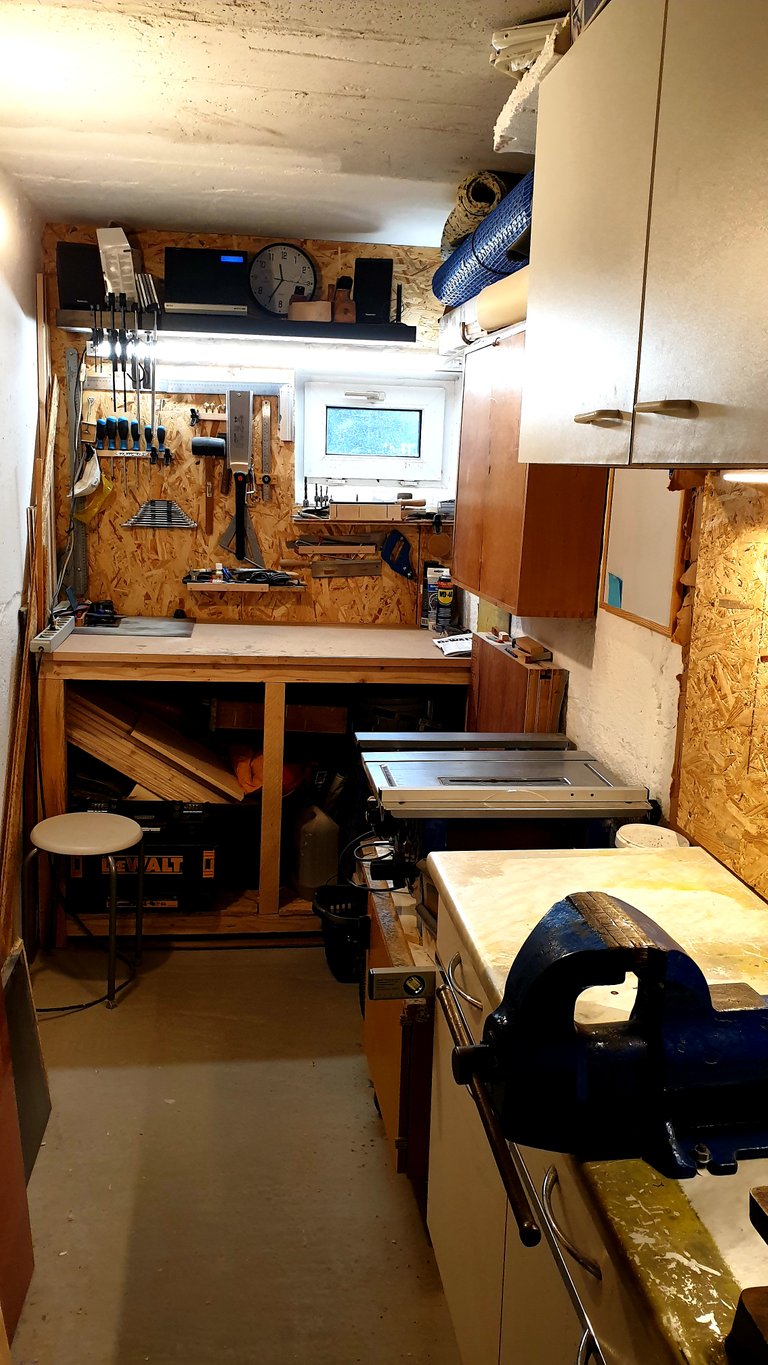 (DE)
Wenn ich daran denke, das vor 2 Jahren, hier nichts war außer abgestellt Sachen, die keiner braucht. Hat sich mein Bastelkeller gemacht und er ist noch nicht fertig, da habe ich noch viel vor. Angefangen habe ich mit einem Schraubendreher, Zollstock und eine kleine Metallsäge. Doch jetzt sieht es ganz anders aus, auf Flohmärkten, Haushalts Auflösung oder Neuanschaffung, habe ich schon einiges zusammen.
(EN)
When I think about it 2 years ago, there was nothing here except things that nobody needs. Has my craft cellar made and it is not yet finished, I still have a lot of plans. I started with a screwdriver, folding rule and a small hacksaw. But now it looks very different, at flea markets, budget resolution or new acquisitions, I already have a lot together.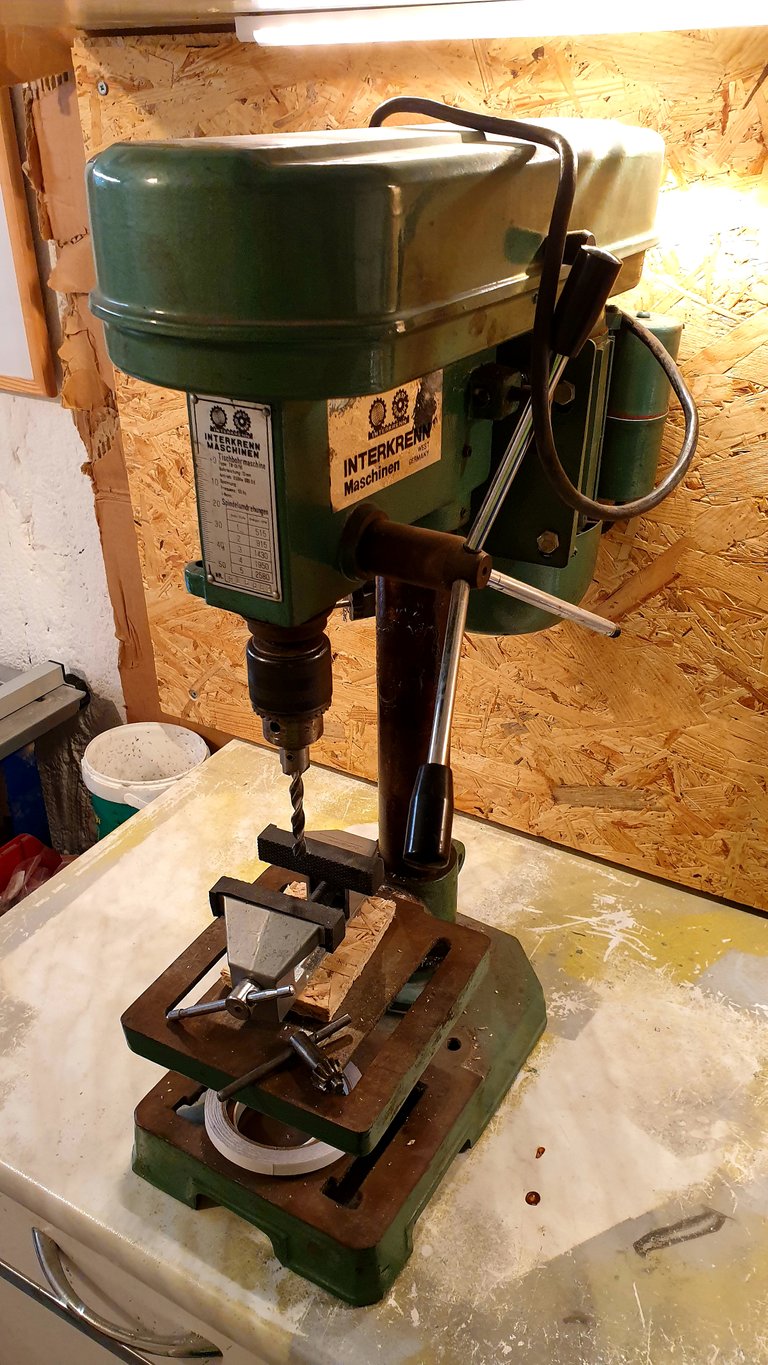 (DE)
Über die Interkrenn habe ich mich richtig gefreut, sie bei einer Haushaltsauflösung zu erstehen. Sie ist perfekt für mein kleinen Keller, auch wenn einige teile fehlen. Aber sie funktioniert tadellos, so werde ich die fehlen teile ersetzten. Vielleicht auch etwas verbessern mit einem Laserkreuz. Aber das steht noch nicht fest.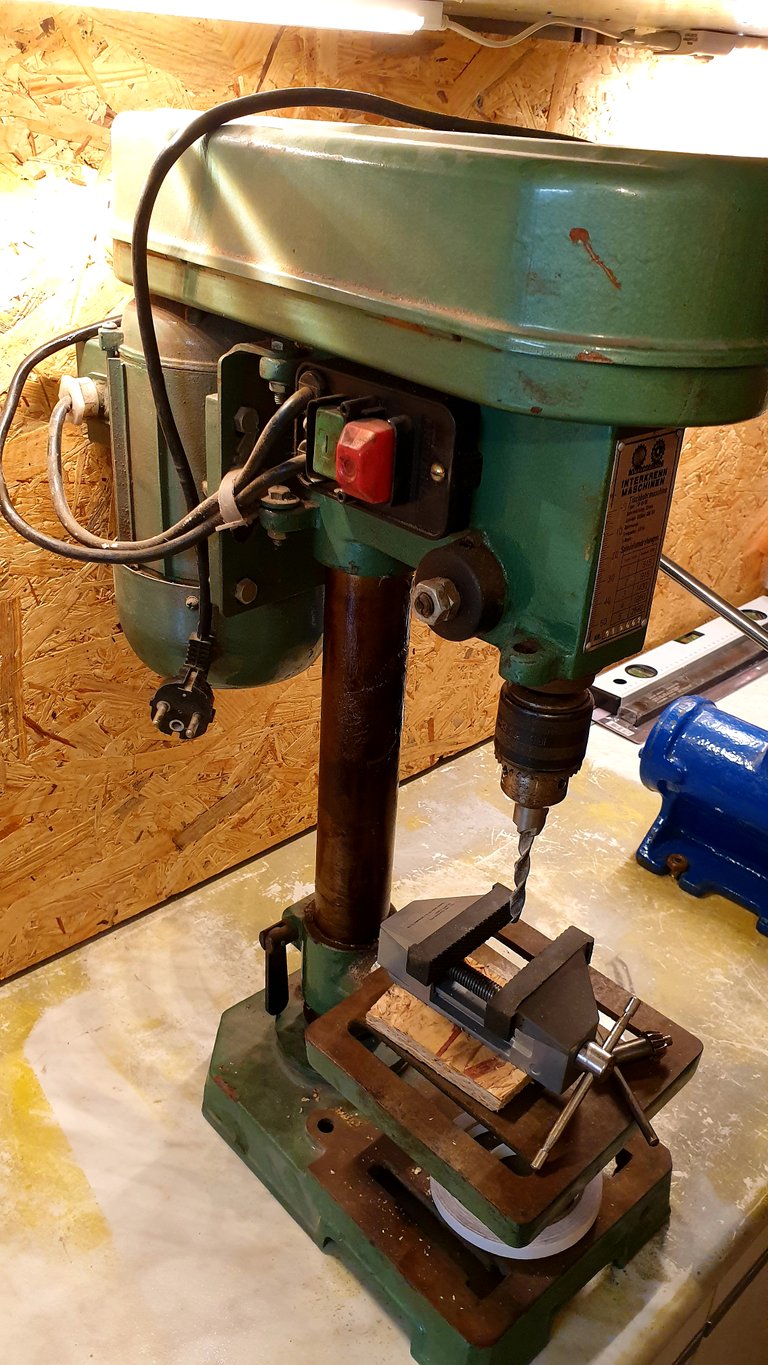 (EN)
I was really happy about Interkrenn to buy it when the household was closed. It is perfect for my small basement, even if some parts are missing. But it works perfectly, so I will replace the missing parts. Maybe improve something with a laser cross. But that is not certain yet.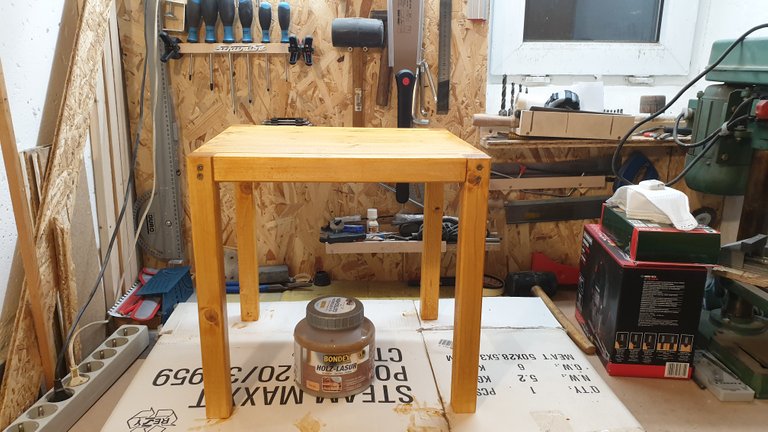 (DE)
Somit kann ich auch wünsche meiner Frau umsetzten, wie dieses kleine Regal unter der Spüle. So gewinnt sie mehr Platz und kann es ordentlich hinstellen. So ist meine Frau glücklich und ich hatte Spaß am bauen.
(EN)
So I can also implement my wife's wishes, like this little shelf under the sink. This way she gains more space and can put it down properly. So my wife is happy and I had fun building.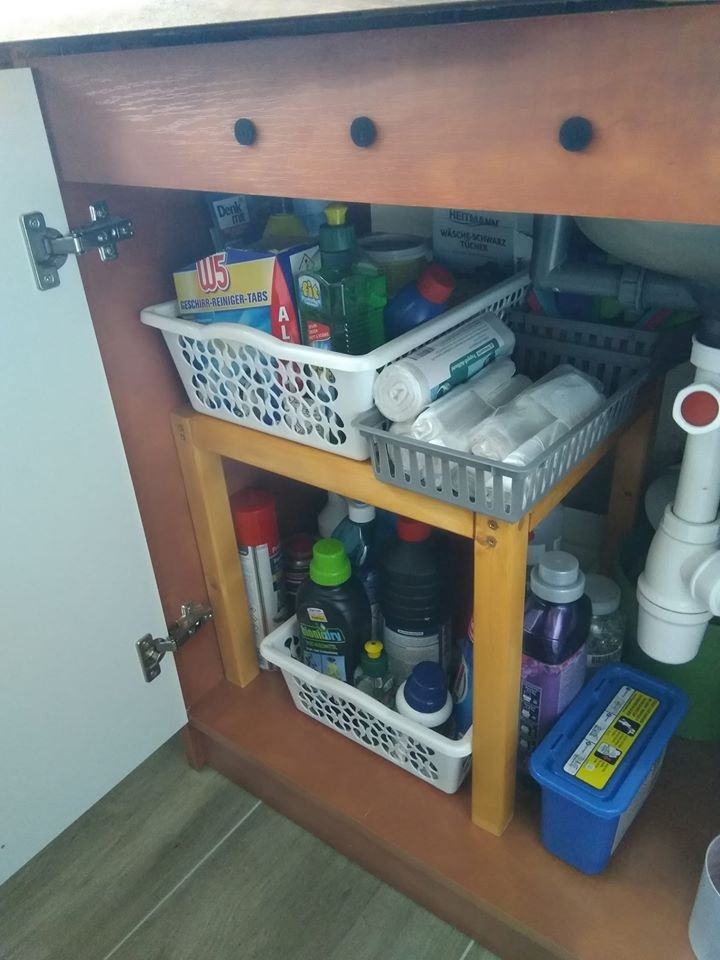 Ich wünsche euch noch ein schönes Wochende - I wish you a nice weekend
Gruß
Hornet on Tour