Zombie Photoshoot: Daybreak
Zombies. They eat brains. They rise from the grave, and they are part of the horror vernacular, no matter what sort of genre you're watching - be it B grade horror, or more serious stuff like The Walking Dead. I'm more of a fan of the shambling zombie, but when you get the chance to photograph some special effects make up, and someone willing to play "Zombie" - you don't say "No" to that sort of a Photoshoot!
This photoshoot took place at night, in an ancient graveyard, on a country ("outback-ish") road, North of Adelaide, in South Australia. Kelsey Burgers was the zombie, and I played the role of photographer. The special effects make up was completed by her family, and I have to say that they did an excellent job.
This was a very cold night-time shoot, and shots were lit by two static lights, because the Speedlights that I ordered did not arrive on time for this photographic expedition!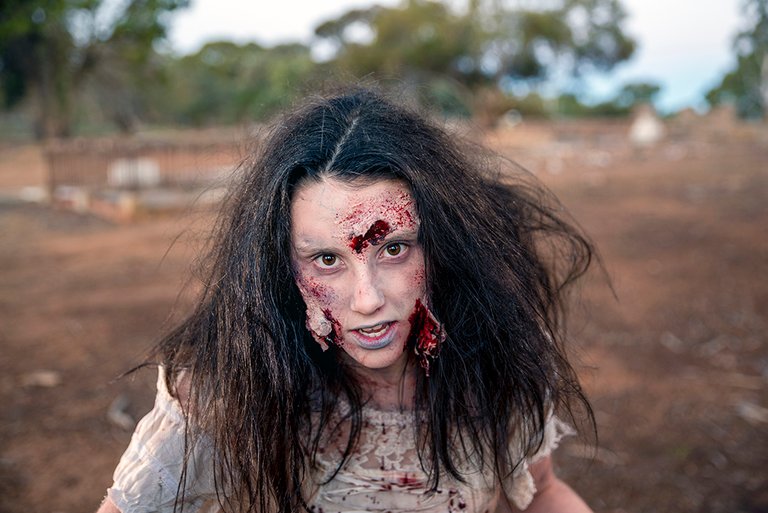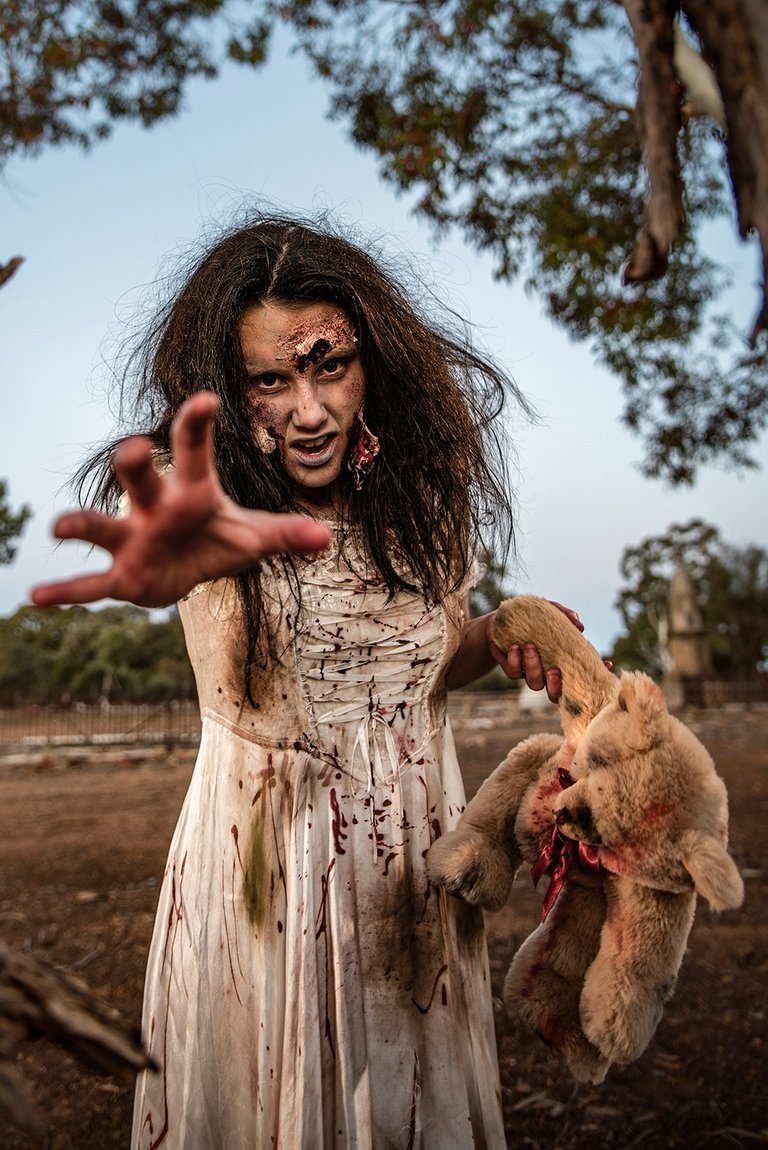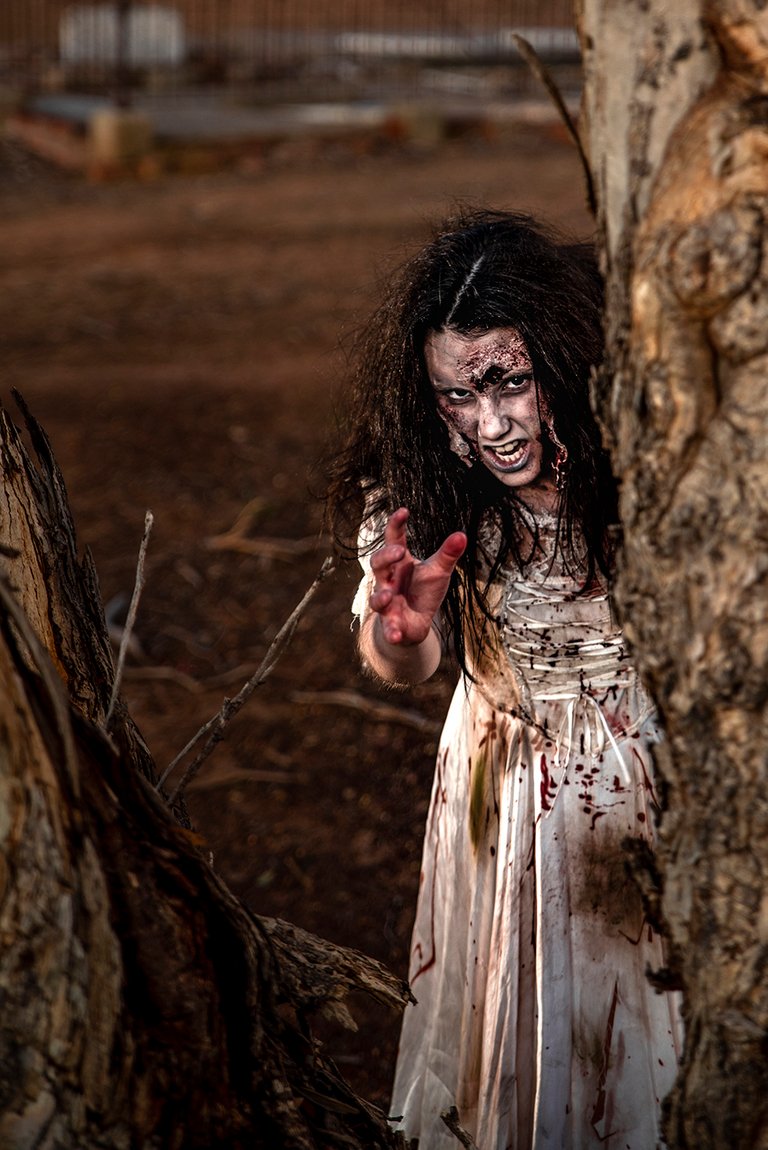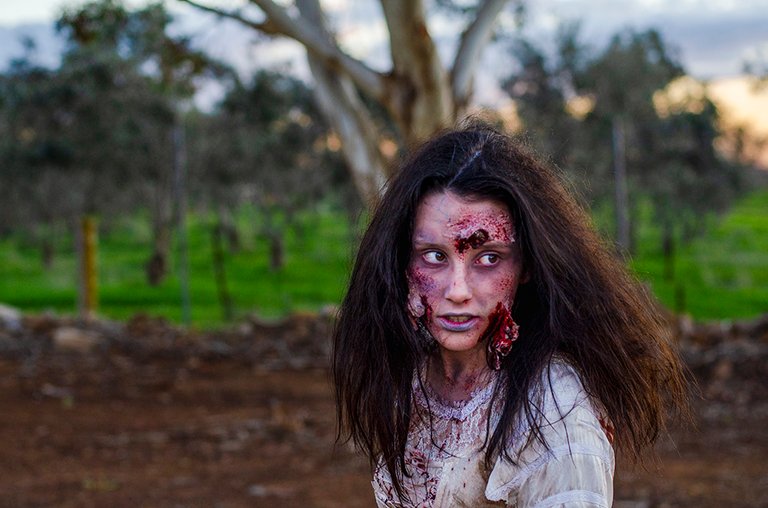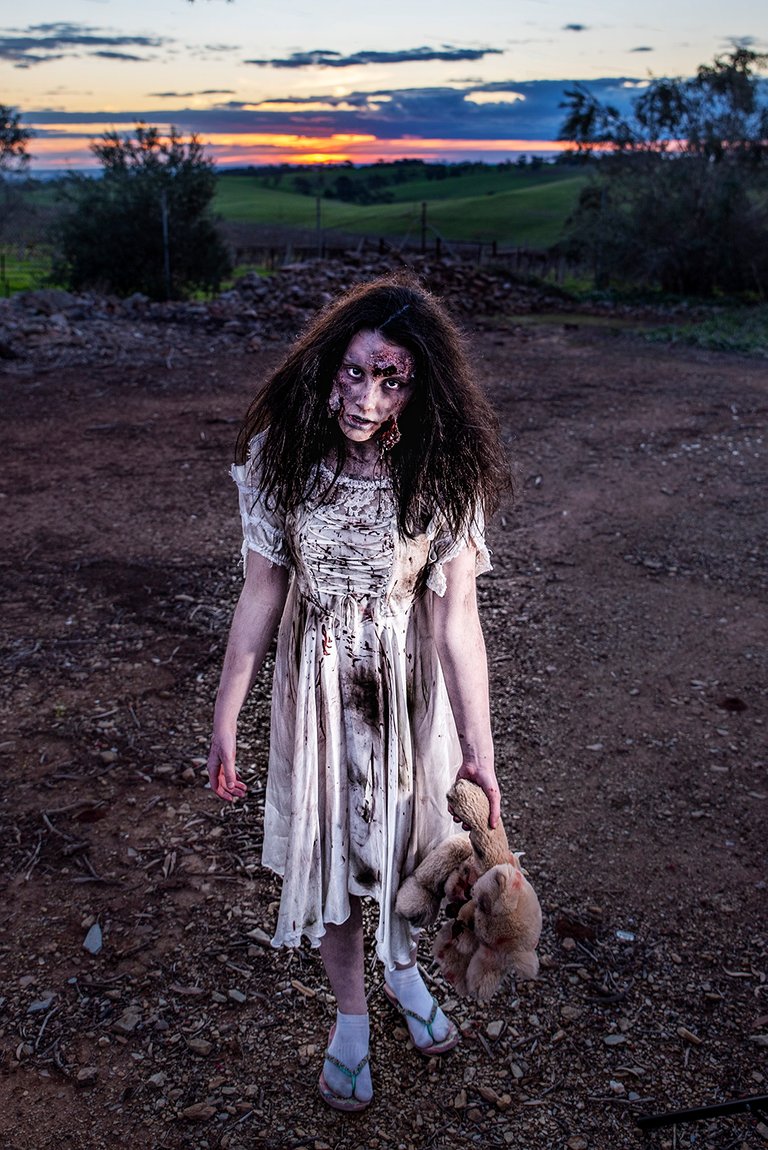 More to come tomorrow!
---
---