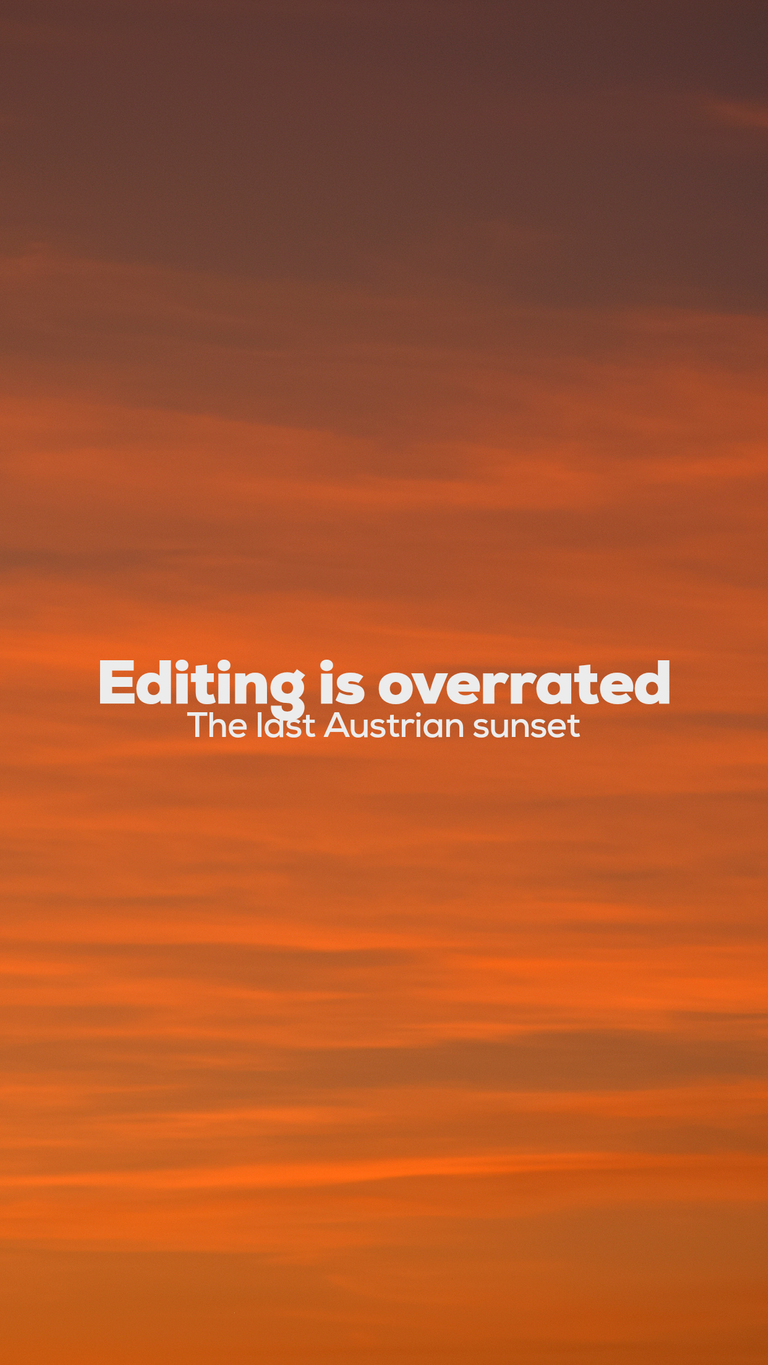 You see, my brother's first question after I show him a photo is:
"But is this edited or was it like this for real?"
And I've been giving some thought to this lately, because most of the time you can actually capture the scene in its vibrant (or dull) colours and the whole splendour of it, however, on the post-production stage you can really bring out details and even colours that were not easy to see or appreciate in the original photo.
So, today I decided to go ahead and upload the last Austrian sunset I shot, without editing it.
Please, feel free to let me know in the comments what are your thoughts about original versus edited photos.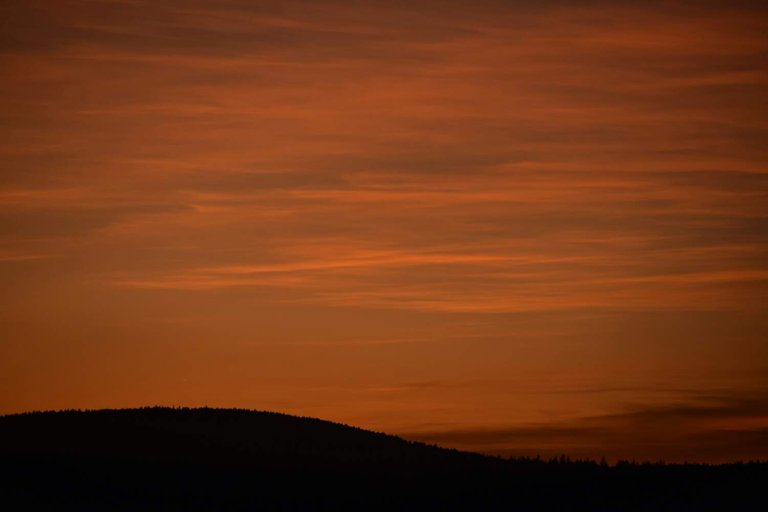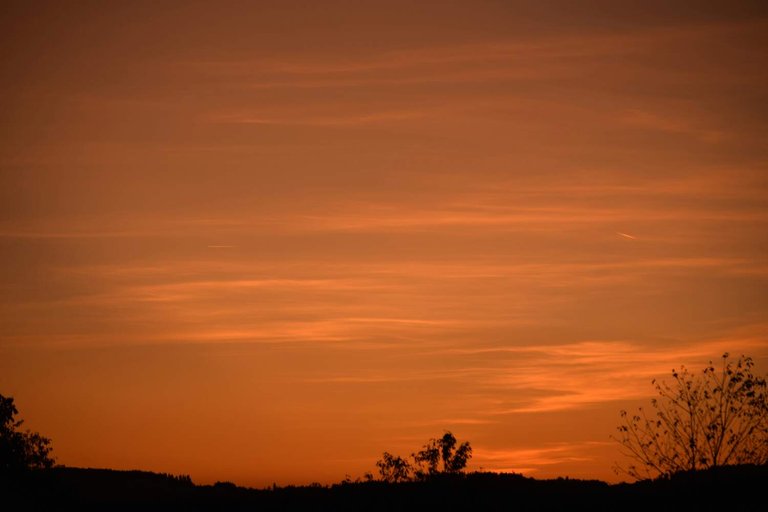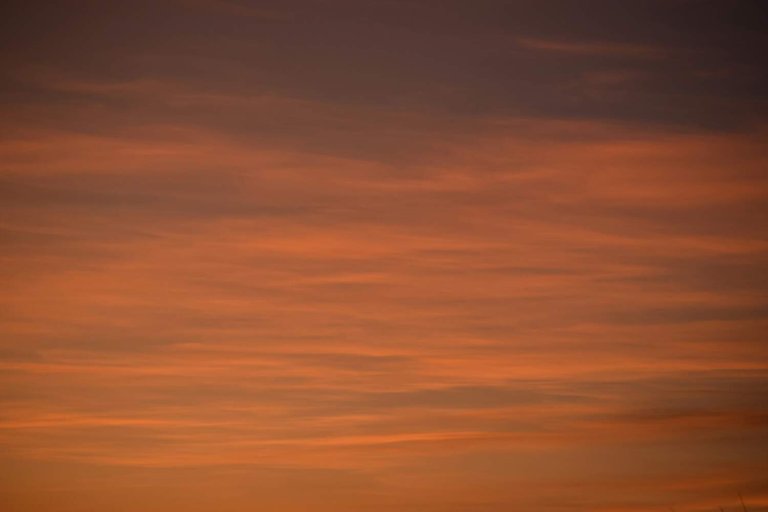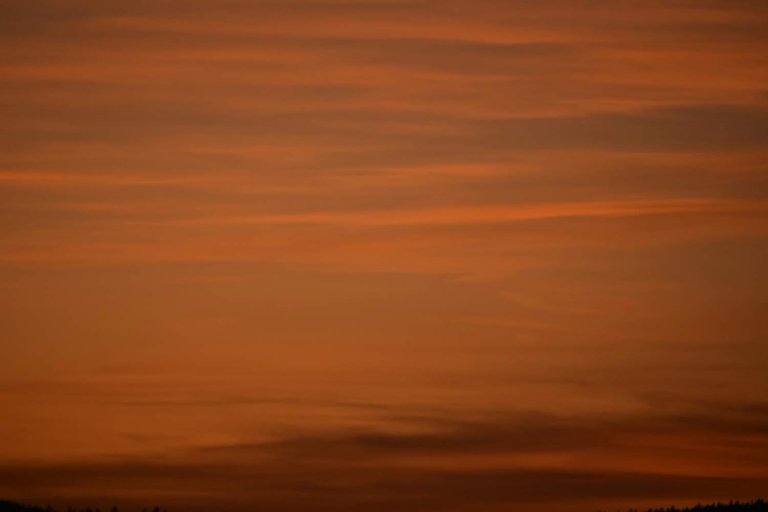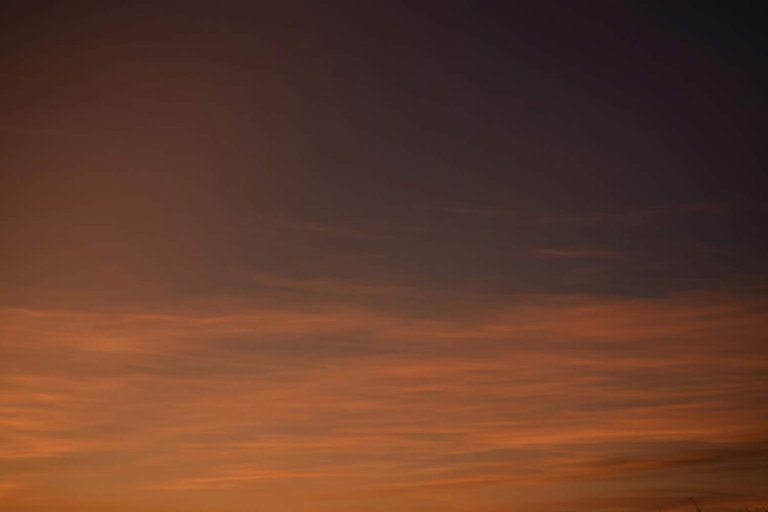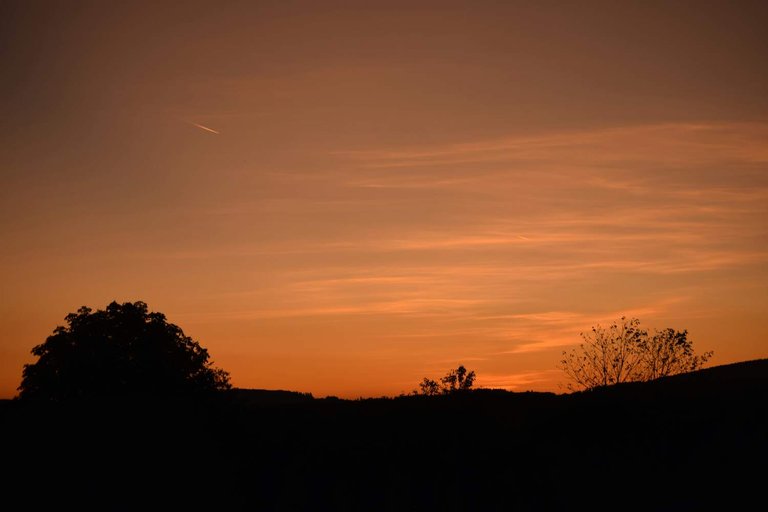 Cheers
@greencross
Posted using Partiko Android