Not Overreacting, Best Natural Sight I Have Seen In Estonia - Low Fog And Great Sunset Combined

Two days ago I decided to go on a short bicycle ride because I didn't want to sit at home all evening. I brought my camera because the skies were kind of promising for a sunset to capture. I drove to a nearby field and see what I can see there. To my surprise, I saw a low surface fog on the field. Pretty much instantly my excitement went through the roof, I knew that I am going to get some absolutely stunning shots today.
In the middle of the field, there is a hill and without wasting any time I climbed through the nettles and cactuses to the top of the hill. Absolutely amazing areal view appeared.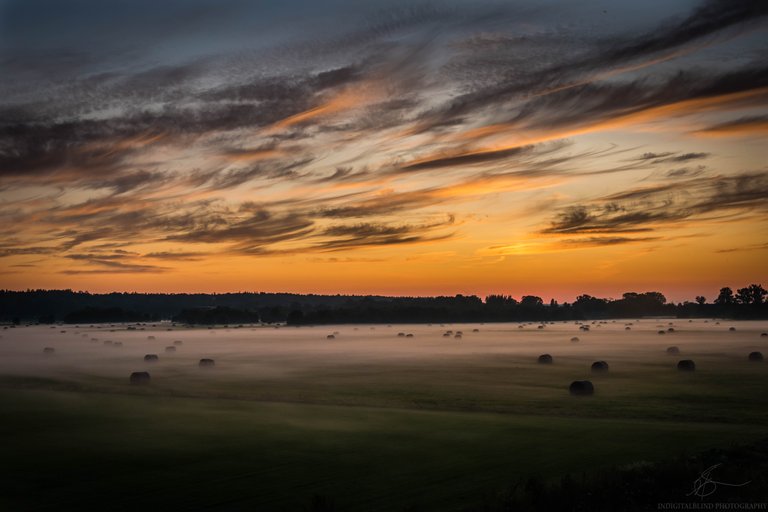 I don't think a nature photographer can think of any better conditions to be at the same time. Sunset with clouds of great pattern, warm summer evening, beautiful field, incredible low fog, hay bales in it and of course a high viewpoint all over the place.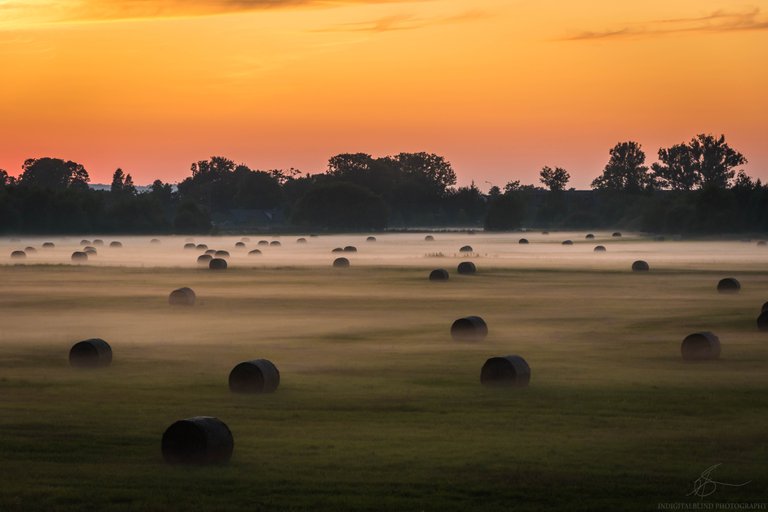 ---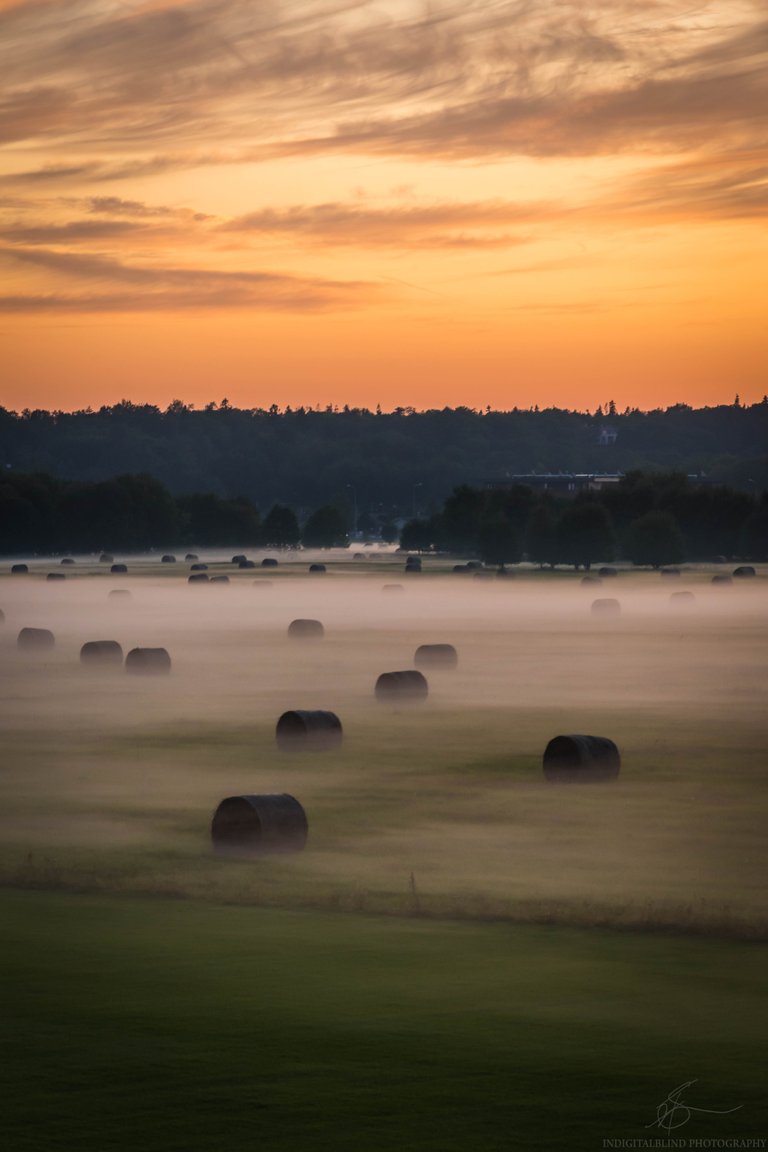 ---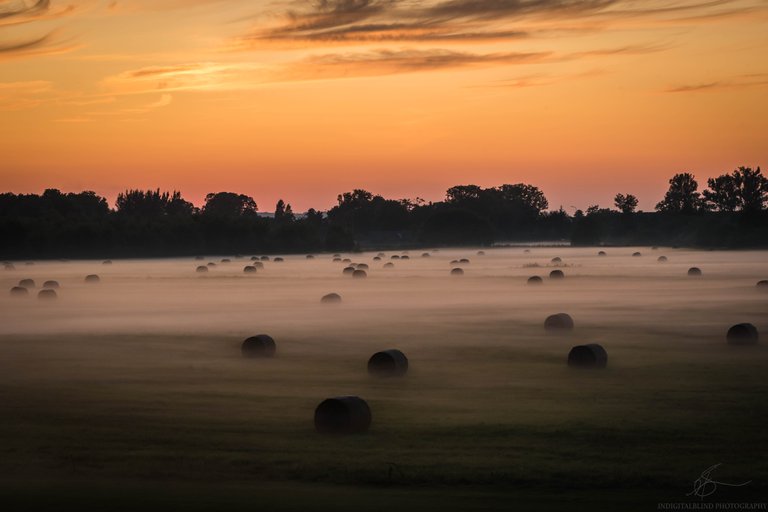 This fog also moved really fast between the bales. Imagine time-lapse of the clouds and the fog moving. Next time I will definitely do that if I were to see conditions like this again.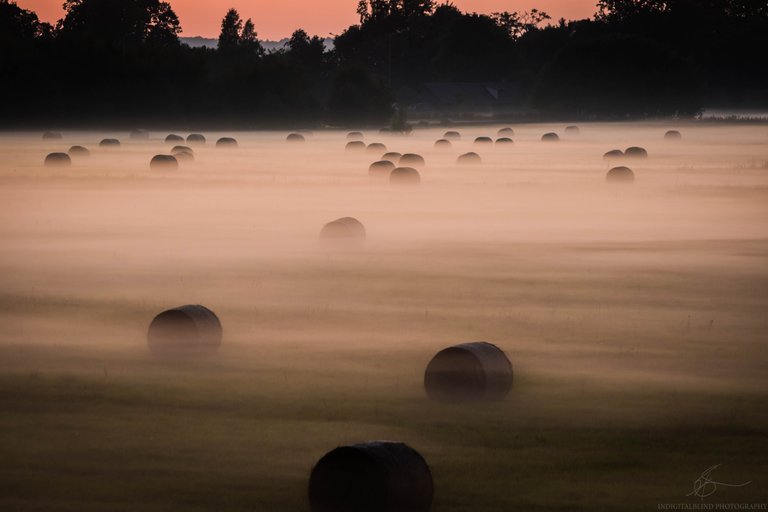 ---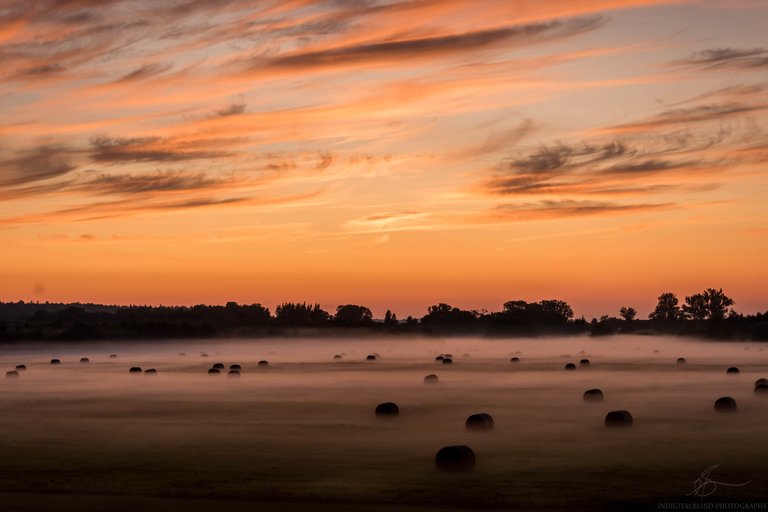 ---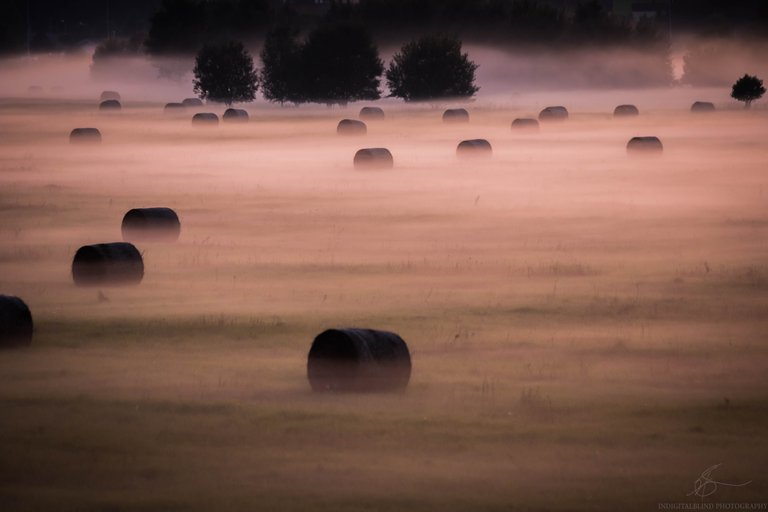 ---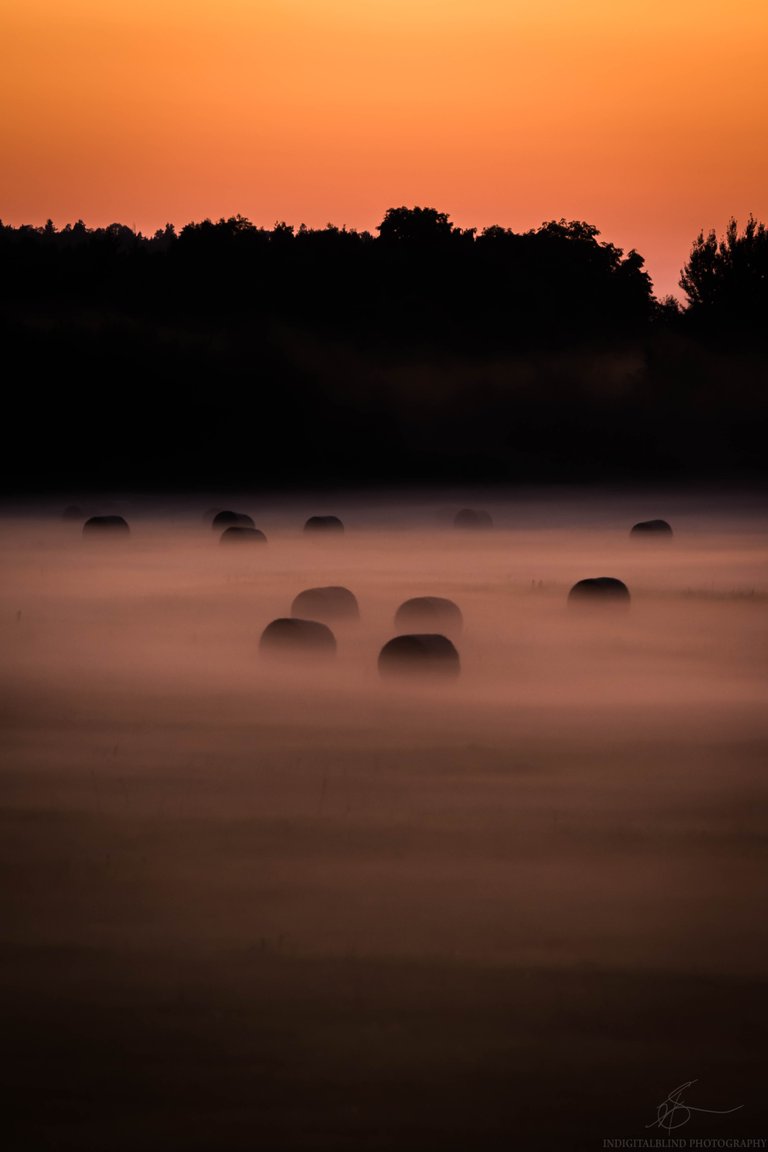 Also took a couple of panoramic shots. Stitched together of 4 and 5 photos.

---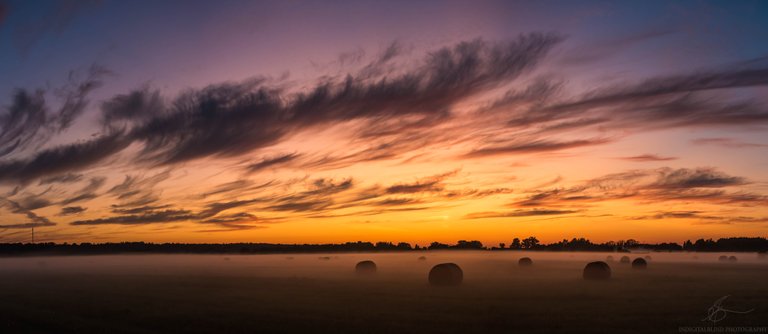 ---

---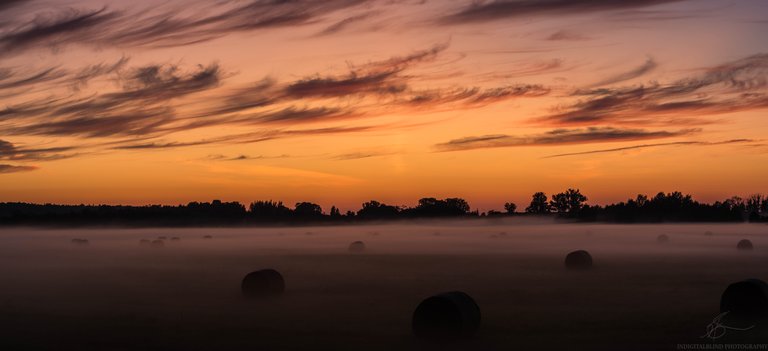 I am thinking about printing a big print out of one of the panoramas at some time.
Overall I'm incredibly lucky to be at the right place at the right time. Some real luck was in effect there. Mostly you cant predict a fog like this.
Which one of the photos do you like the most?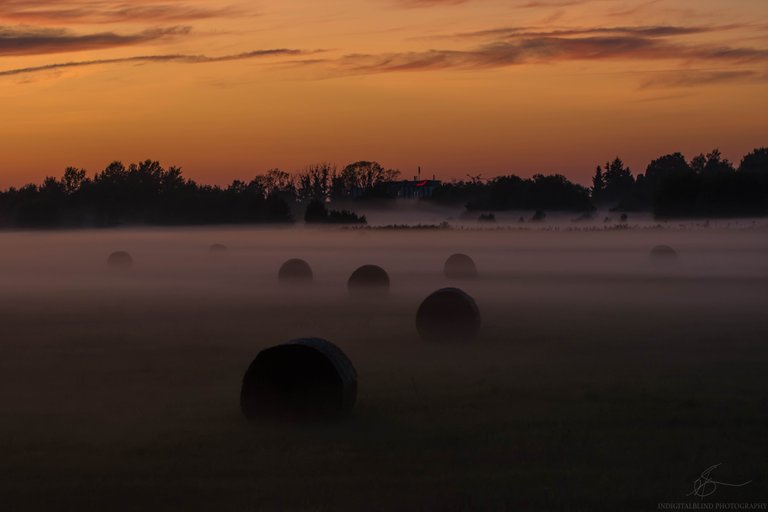 ---
---
---

---
---