Greetings dear friends and photography lovers
---
The cayenne plants have always seemed beautiful to me, beyond their flowers, the color and shape of their leaves, I love them. On the other hand, it is a very resistant plant and little demanding in its care. The fact of being very easy to mold, makes them ideal for gardening, since, you can make with them beautiful creations. You can even get wonderful bonsai with these plants.
---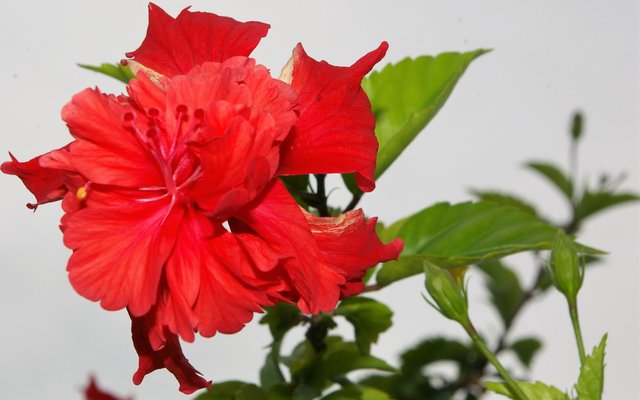 About 8 months ago, I made a publication, where I showed photographs of a beautiful yellow hibiscus flower, belonging to the species Hibiscus Rosa-Sinensis. On that occasion, I also shared with them the results of the research that I carried out at a general level, around this plant, which has many benefits and virtues. If you are interested in learning more about it, I invite you to visit this publication, I leave the link here, I assure you that you will not regret it.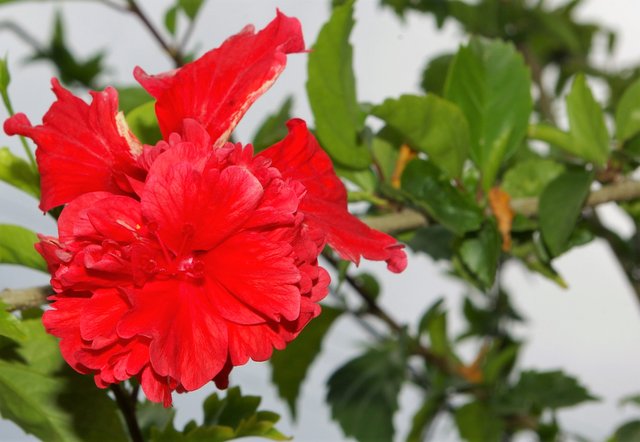 This plant is characterized by having a great diversity of species. Surely you have heard or know the medicinal benefits of the flower of Jamaica or Rose of Jamaica, then, surprise! ... the flower of Jamaica, is a hibiscus plant and its scientific name is Hibiscus Sabdariffa.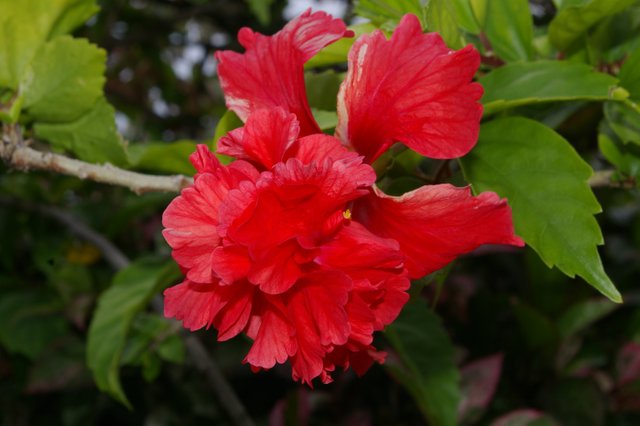 But in the case of publication that I share today, the photographs correspond to a Hibiscus or Cayenne Vermillion double. This is a hybrid species, found mainly in warm climates. It could be said that after the simple red cayena, I think this is the most common, which can be found in eastern Venezuela. This species, in particular, attracts my attention, since its inflorescences seem to be the result of taking a simple cayenne, and on the tip of the pistil stick a small Chinese Rose or Hibiscus Rosa-Sinensis, which makes it look simply great.

Content and photographs of my intellectual property
Previously published in WEKU
Technical information
| Camera | Pentax * istDL |
| --- | --- |
| Lens | Pentax 18-55 |
| Lighting | Natural Light |
| Location | Lechería, Anzoátegui State, Venezuela |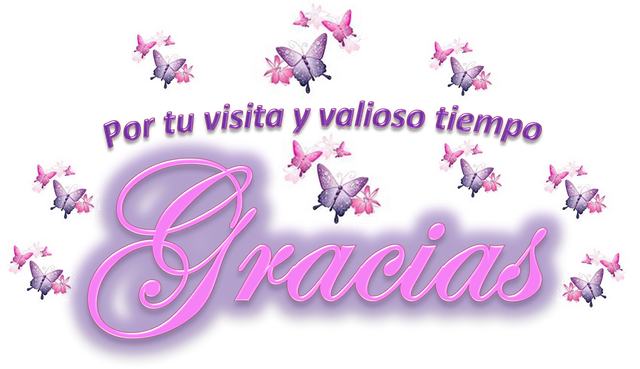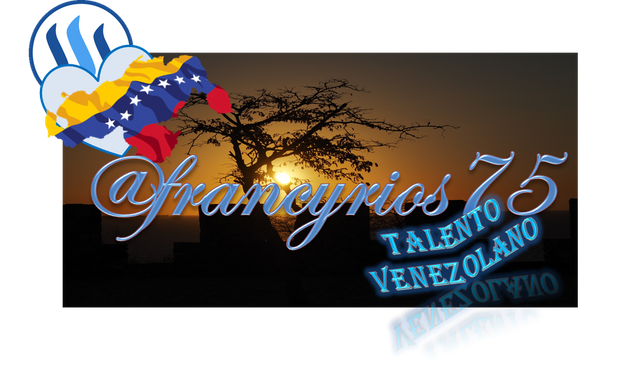 ---
Posted from my blog with SteemPress : http://esencia-imagenes.mipropia.com/2019/08/29/cayenne-red-carmine/
---