Continuing the cactus topic (check yesterdays post), I got a new one! Because there is always space for one more, right? Especially if your regular supermarket, besides the usual Mammillarias has something like this!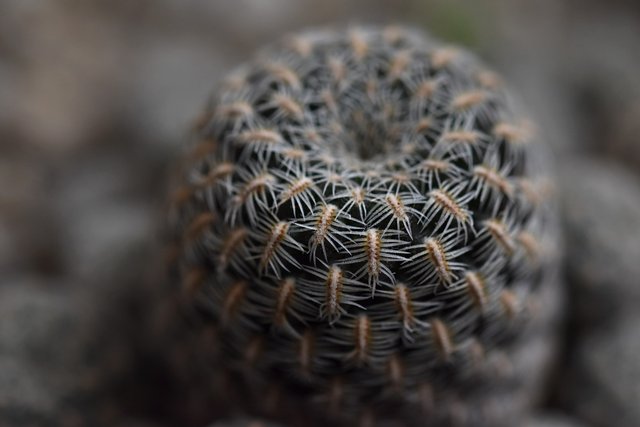 This one ticks all the boxed for me!
It is a rather small plant even when older,
stays compact,
bushes nicely which you can see (I prefer them to grow sideways and fill up the pot instead of tall and skinny),
the spines are completely flat and you can pat it, repot and it will do no harm,
and has amazing flowers! Of course I don't know what colour they will be, but I found some dry ones, so it is blooming size and did it before. After the flowers show up it will be easier to ID it more specifically too. For now it will be tagged as Sulcorebutia gemmae.
It came in that nasty peat as most plants that should not be planted in peat. Here are a few quick phone shots before I took it out from the pot. So many little babies tucked around with no room to grow.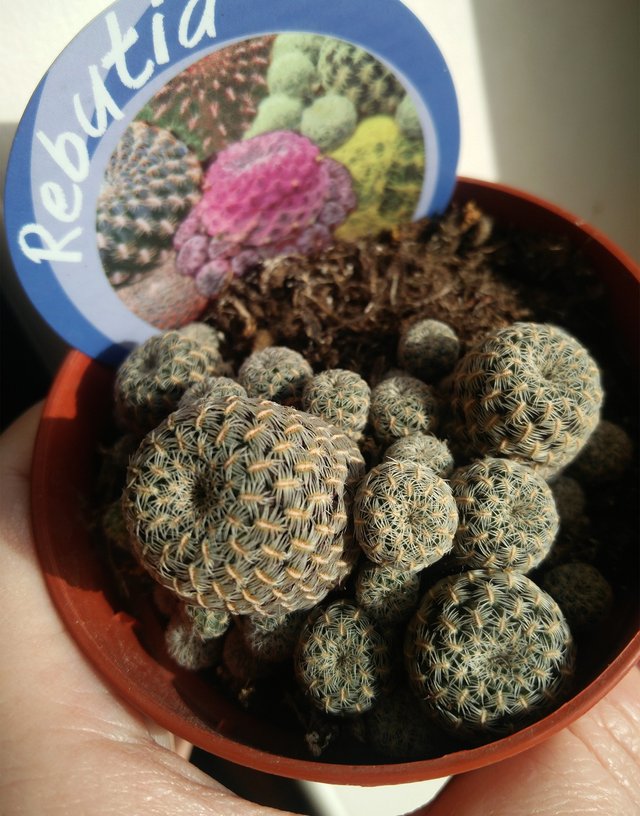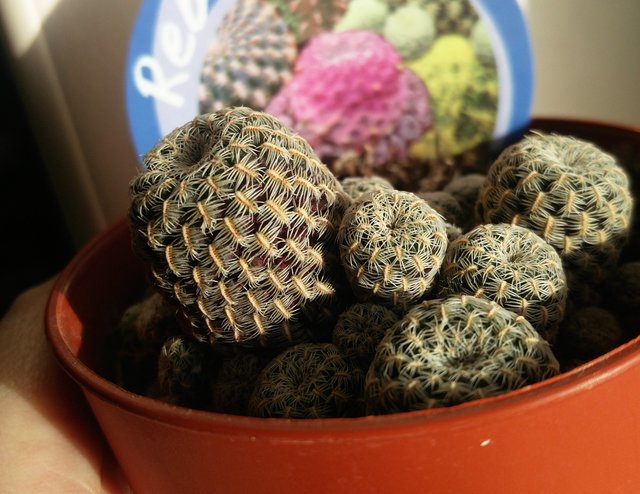 And here already in brand new pot and with proper cactus soil. Looks much better already. But it was a nightmare to remove as much peat as I could. I broke some roots too, but she should be fine. I will keep it completely dry for now. It is the dormancy time now so she will not grow and it is a bit cold. Also it is good to let the broken roots heal before they get any water. It can cause root rot and might kill the cactus.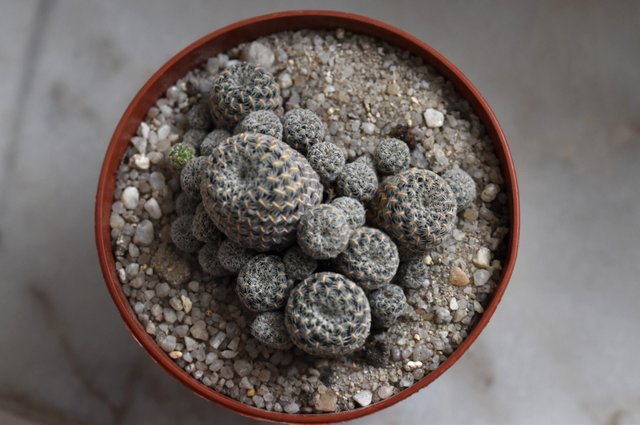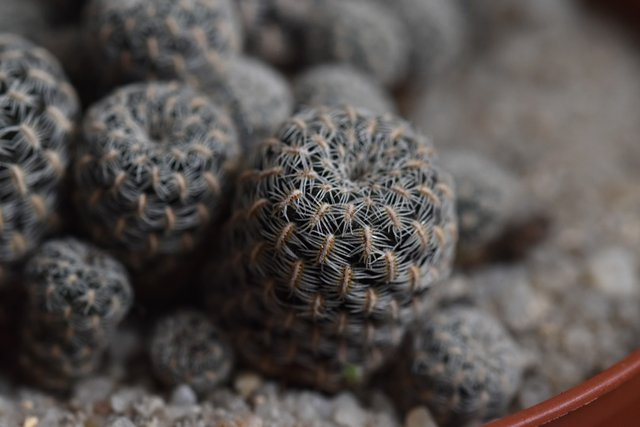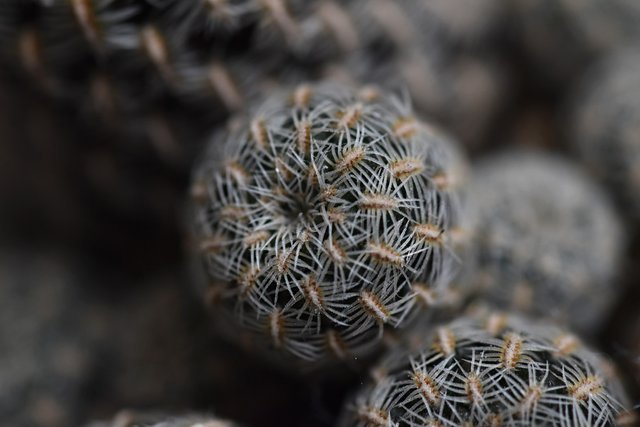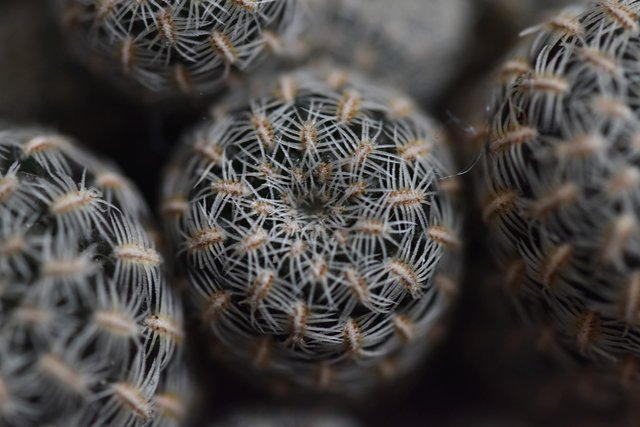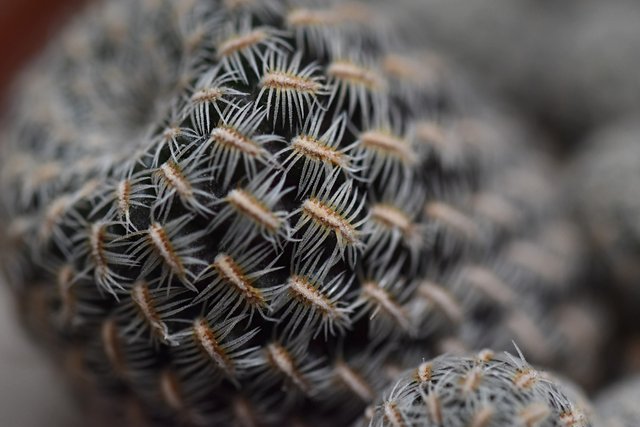 While I was cleaning it a few tiny babies that were on the edges came off. They were hanging by the thread (almost literally) and snapped off. With own roots they should be ok and be able to grow on heir own already. They got little pot and I will keep an eye on them. Always good to have some extra cacti to give away or swap, right :).
»«
Shot with Nikon D5500 + Sigma 105mm lens
All photos and text are my own.
»»-------------¤-------------««

REGISTRATION | UPVOTE VALUES | NEW MEMBERS BONUS
To support the project
vote for @qurator as a Steemit witness on
steemit.com, or SteemConnect
Thank you.