It has been a very good winter for my little cacti plantation. Lots of light, not too much rain and plenty of low temperature. I didn't lose a single one (not counting the little seedlings, but that was expected). All that helps producing flowers. Some started to bloom very early, but I guess this type does it. Some are currently still in bloom. And there is still so many flowers to come!
It seems that ever week there are some new buds coming up. Pretty amazing :)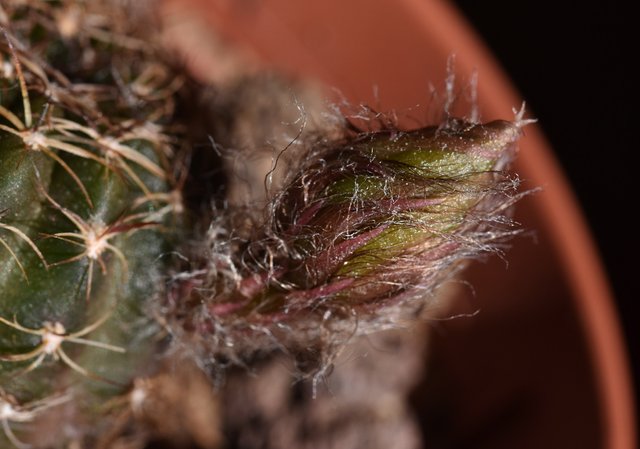 I don't know what is this one called. The hairy bud reminds me the Peanut Cactus buds. But the body is so much different.
I will wait until the flower opens, take more photos and will ask on my cactus geek forum. They will know :)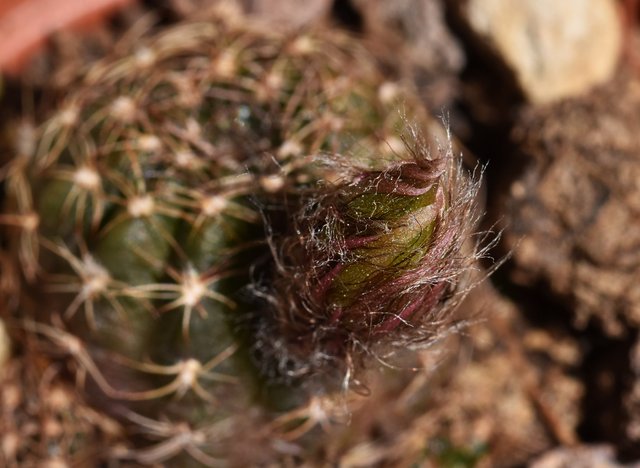 Look how small it is. I potted it up in one of those super small 5 cm pots and it doesn't even reaches the sides. I can't wait to see the flower. The bud is getting bigger and bigger... it's gonna be so awesome!
I don't even know what colour it will be.
Exciting!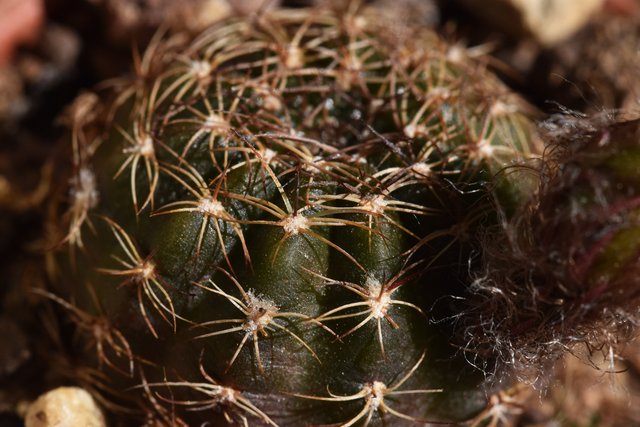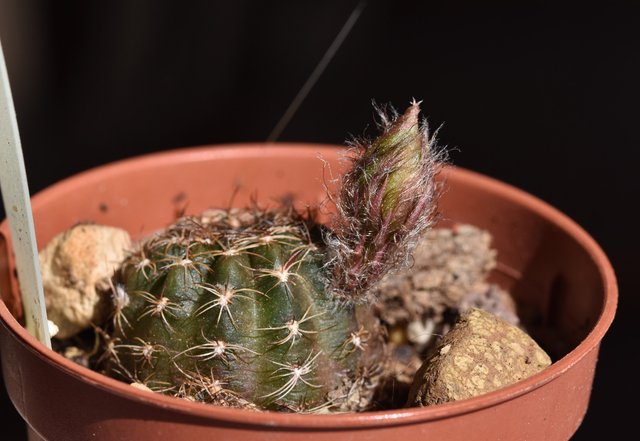 Thank you @ludmila.kyriakou for this little baby :)
»«
Shot with Nikon D5500 + Sigma 105mm lens
(ƒ/18, 1/320, ISO320)
All photos and text are my own.
»»-------------¤-------------««

REGISTRATION | UPVOTE VALUES | NEW MEMBERS BONUS
To support the project
vote for @qurator as a Steemit witness on
steemit.com, or SteemConnect
Thank you.