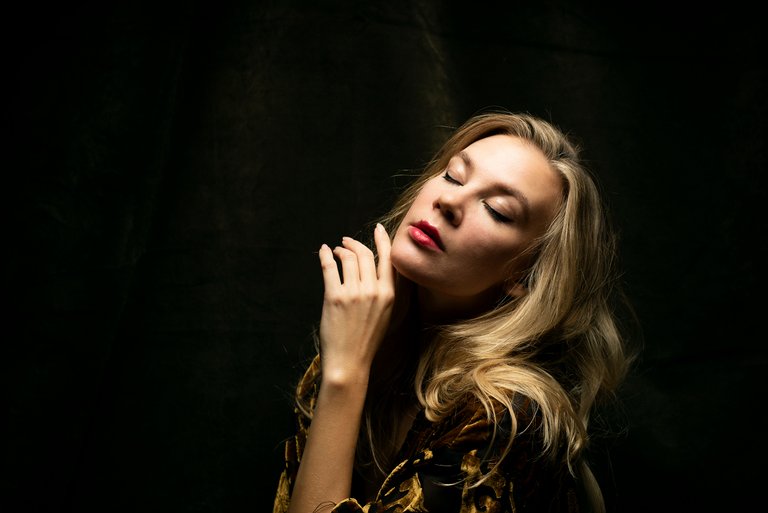 Vanity Fair, gold, green, velvet, silk, dust, opulence.
I found this amazing dark greyish green luxurious velvet at the leftover section of the fabric store and I immediately knew it was going home with me. I could just picture it being the perfect backdrop for my home studio, and depending on how the light hits it, it can go from really dark to a greenish colour with a golden sheen. I am so so happy I got it and it was a bargain compared to how expensive good velvet fabric is normally.
I had to immediately put it to the test to see how the colour looks on camera and I'm obsessed. You will be seeing a lot of pictures against this.