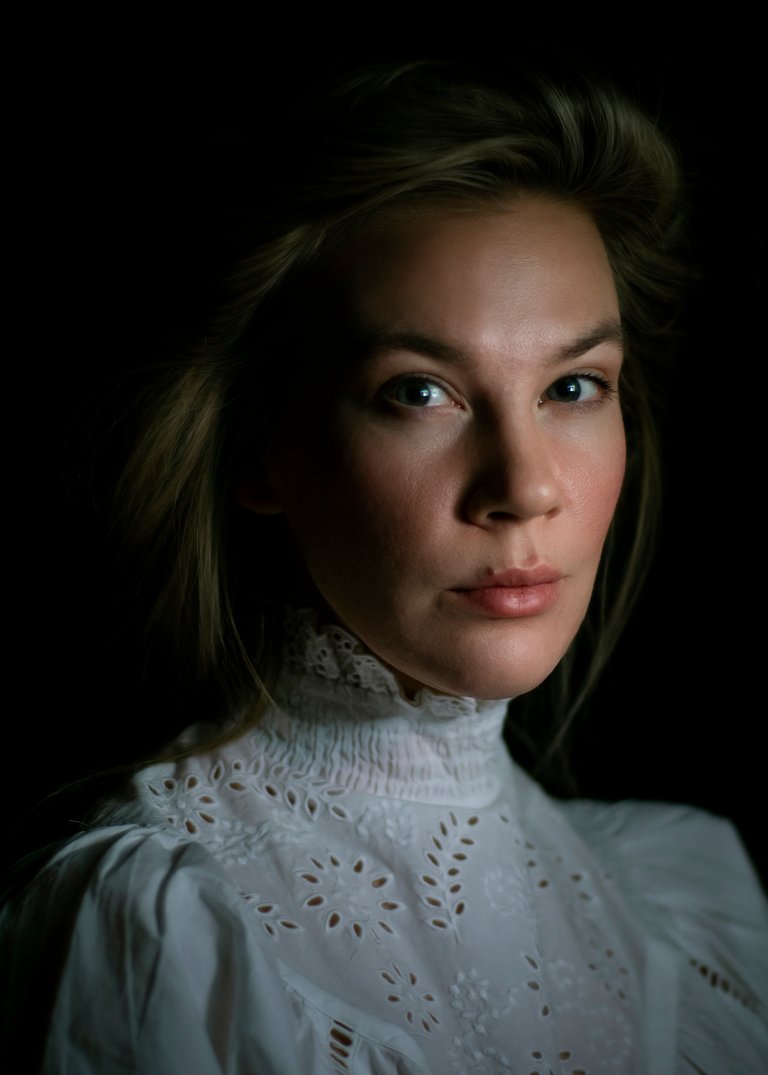 I don't know if I should even call my self portraits self portraits at all really, they are more accurately character portraits. Clothing inspires me and when I put on a garment, what ever it is, I take on a role. All the clothing is a uniform for me and I choose them to suit what ever I want to do or be that day. I am a chameleon and I love to play dress up.
I've been on the hunt for clothing pieces that are inspired by the 19th or early 20th century, I've always loved good period drama movies and series too. I'm still convinced I should live in a Jane Austen novel, in a huge mansion in the English countryside.
When I saw this dress/nightgown in H&M sale, I knew it would be the perfect fit for one of my characters. And here she is, I call her the governess, you can make up her what ever story you wish to.
Self portraits, shot with the Nikon D750 and Nikkor 50mm f/1.8.