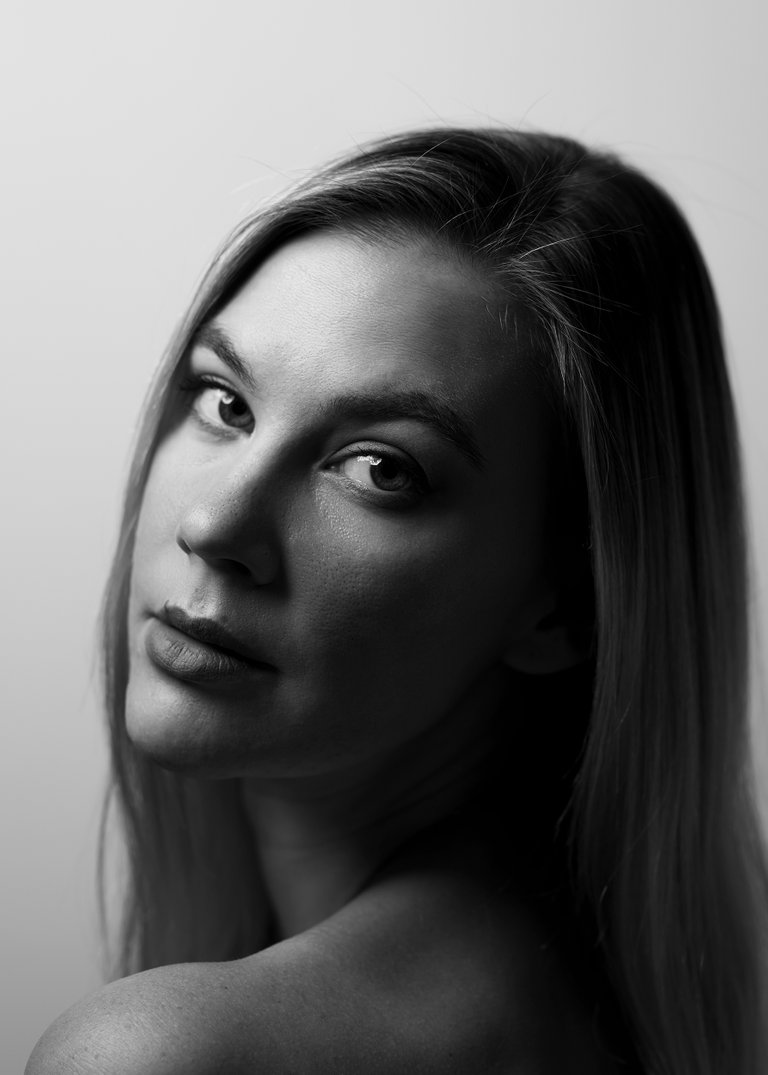 A fast simple little selfie to accompany my ramblings. I've been playing with my new lights all day and I don't really have anything else than this to show for it. I do have a lot of shots of chairs and walls though, but those are most probably going to the trash. I was trying to get acquainted with my little lights, get to know all the knobs and just generally what kind of moods I could create with them and the modifiers I have. The remote thingamy I have is pretty useful because I can dial things in from there, and I don't have to keep on running to the lights, especially if they are up high and I can't even see what power they are at.
I wasn't keen on taking selfies today as that is quite a lot of work and too many moving parts just to try out stuff. For one test I put a light outside into the balcony to fake a sunlight coming through the blinds, you will most definitely see me using that for some film noir type of stuff in the future. My neighbours probably think I'm mental when they see me lugging out lights and at random times there is a flash going off.
I always gravitate towards drama and low key light but that's such a cop out because I think it's pretty easy. My main goal now is to make images that look more like natural light, not like a spotlight. It's wayyyyy harder to try and create natural looking light. I have so many ideas I want to try out in the near future, really excited.