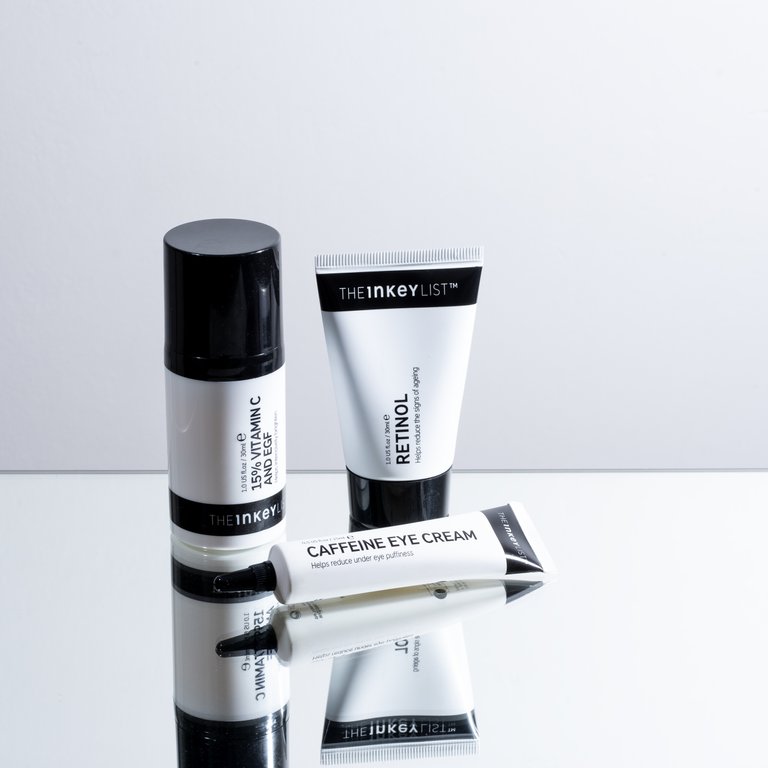 Todays photography practises revolve around clean product photos. I've always thought this would be super boring to do so I've been pushing it off, but actually I quite enjoyed it. Though it might be just because it's new to me so it's still fun, I can imagine doing this day in and day out would get old pretty fast.
I wanted to shoot two different types of products, one glass wear and other some random cosmetic stuff. I learned in school that when you shoot glass, you actually lit the background, and not the glass itself, that was pretty neat and helpful. When lighting other stuff, you do light the actual product along with the background. If you look at the wine glass really closely, you can see a tiny bit of the flash tube reflecting on the right hand size of the glass, which I think technically is not correct, but I don't mind it that much. I was using a dark curtain and a blue pillow to block the light from hitting the glass straight on so it was a bit tricky.
I played around with these for a few hours and it was pretty fun. I liked the mirror base images the most, they look so clean. Next time with product photos I think I'm gonna try and do a more stylised image with props and use natural light or emulate natural light.
Shot with the Nikon D750, Sigma 85mm f/1.4 and two bare bulb flashes.