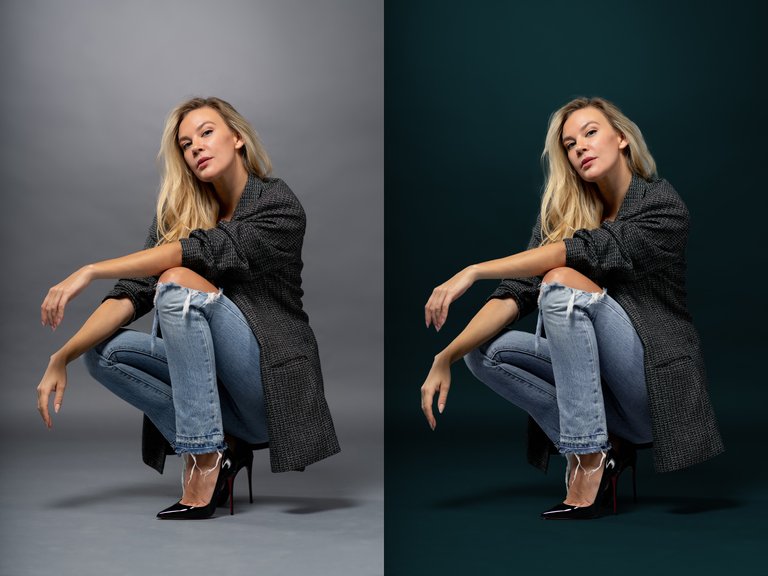 This picture is shot by Juho Yläjärvi, but post process is by me. I haven't gotten any of the finished pictures from the shoot we did last weekend, but I got the raw file on this one so I can play around with it for my own amusement.
The grey studio background is great to use if you need to make composites where you change the background into something different. I've never really done anything like that and I know it's a skill that would be good to master for product or catalogue shoots, or if you want to make a complete fantasy world.
I once again followed a tutorial by PiXimperfect, my go-to source for anything to do with Photoshop, he is THE best.
I just wanted to learn how to cut out a subject and change the colour of the background, so that it looks somewhat natural. If you don't zoom in on the hair, I think I did a pretty good job. I learned so many little tips and tricks along the way and I know this was a very useful practise. I think this will be really good to do for product shoots, where you might need to change the colour of the background to suit a magazine layout better. If you do it well once and save the PSD file, you can change the colour super fast and how ever many times you want later on. FUN!