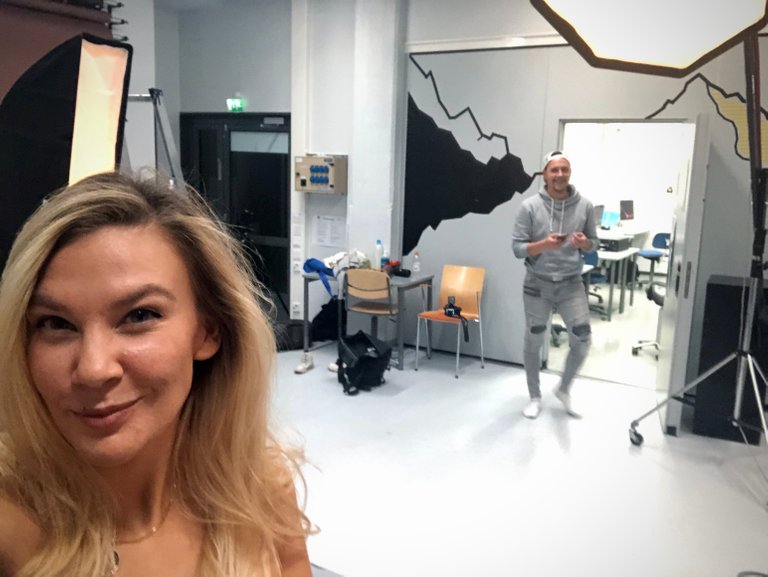 Me and one of my school mates did a shoot today, me being in front of the camera. It was a really good shoot and I learned a lot more about studio phography, which is a new field to me. I'm eager to learn and I will be spending a lot of time in this studio for the next year or so.
My mate had some idea he wanted to try and test his new gear, and I just enjoyed being the model. He asked me to wear jeans but I amped it up and came up with some styling to make it more interesting.
I decided to set my own camera in the corner to shoot a time lapse of our shoot, those are always interesting to watch. I didn't capture the whole shoot from the beginning, but this is almost 1,5 hours captured in three second intervals. You don't see my mate much in the video because he was shooting with an 85mm lens and had to mostly shoot from the other room.
I hope you like the little BTS-video, and I'll show you some of the pictures as soon as I have them!