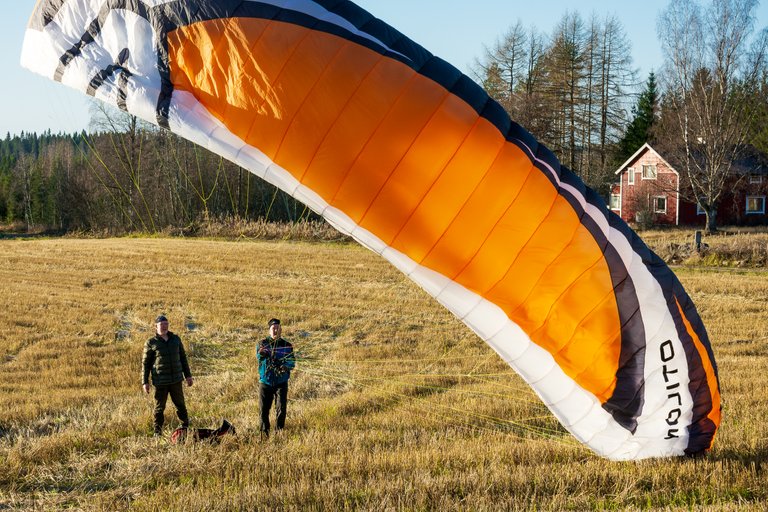 -Eve, grab your camera and go out now! There are paragliders practising!
-HUH!? What, now? Where? I'm in the middle of cooking dinner!
-In our field, NOW!
-Fine, okay, yes! Don't let them fly before I'm out there.


This is why I love it in the countryside, life is super random and exciting, but also relaxed and peaceful if you so wish. I was minding my own business when dad got a call and told me to come out immediately to photograph paragliders.
It was pretty windy and we happen to live atop a little hill and have open field in front of us, so it was perfect for the paragliders to practise on. It took me less than a minute to dress and grab the right gear, but it was suuuper cold so I was freezing out there. After shivering for a half an hour, I found out that they weren't actually going to fly at all, they don't have the proper licence, or a motor(?) yet. They were just practising getting the wing off the ground and handling it. What a bummer! I headed back to the warmth of the kitchen.
I did a super fast edit on these and send them off to the noobie paragliders.
Shot with the Nikon D7200 and Sigma 50-100mm f/1.8.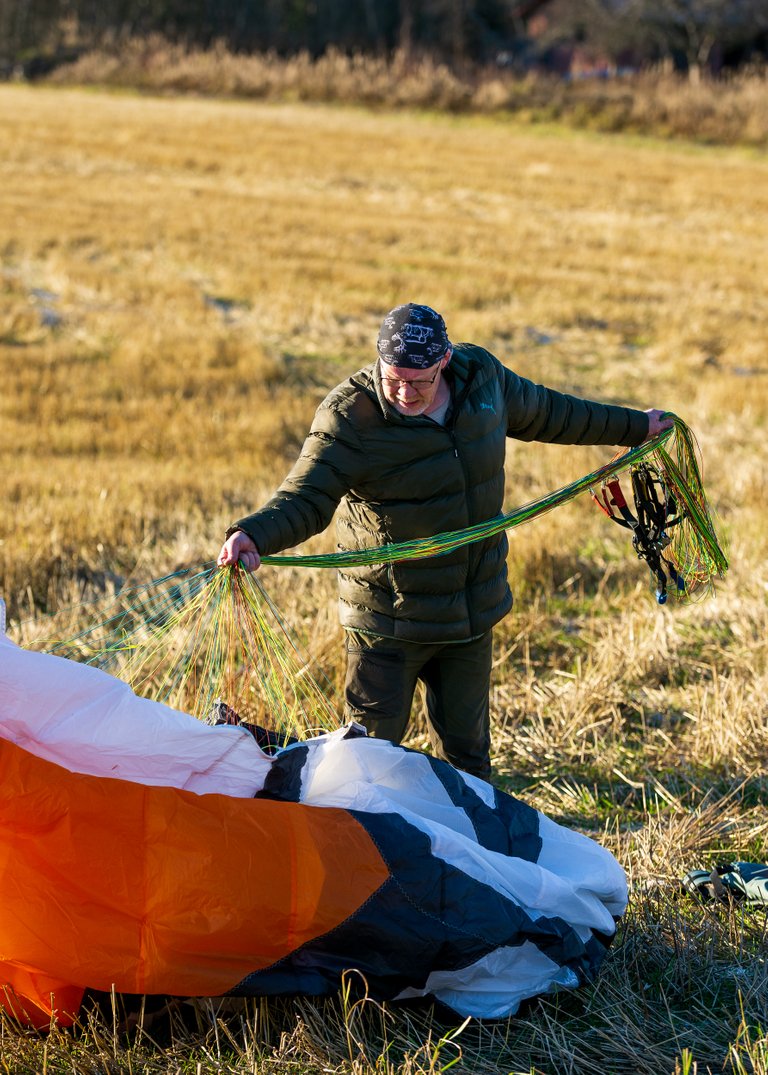 Do I cut the blue wire or the red wire?