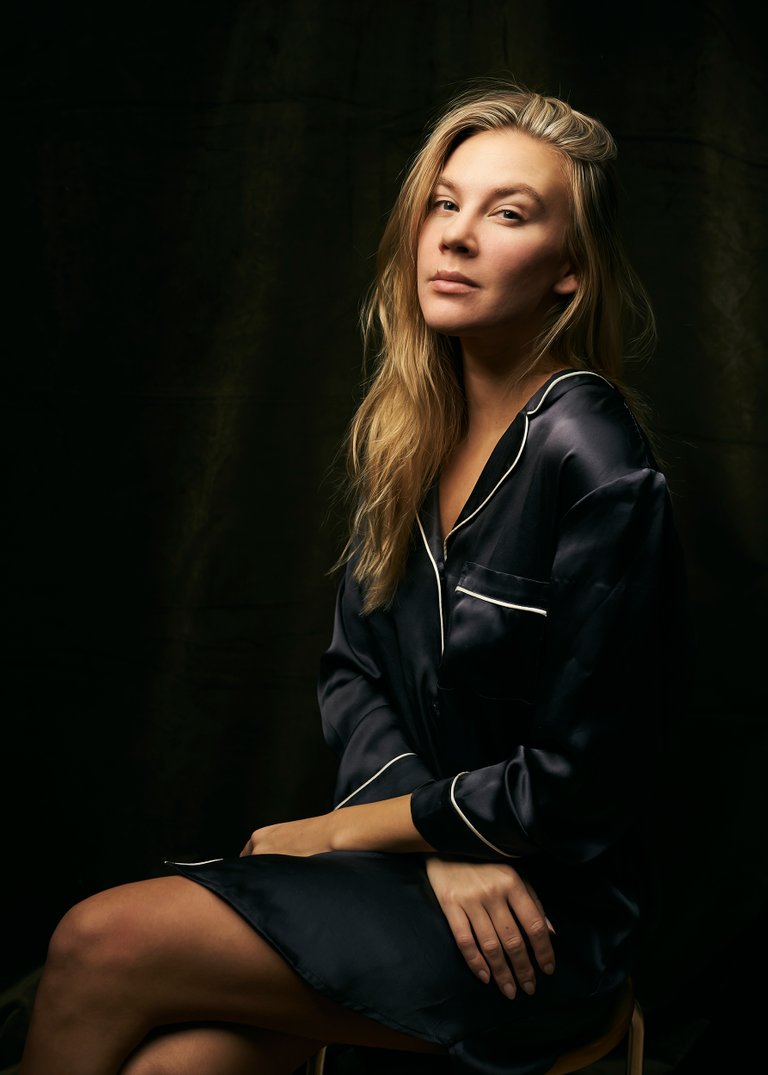 I've been wanting to learn how to light, photograph and process a painterly type image. This picture is a trial run on the lights and a few different techniques inside Photoshop to achieve the look I want. I was quite sloppy with it all as I didn't care to make myself up just for this test.
For once I remembered to take a behind the scenes shot to add to my notes for when I recreate this. So often I'm trying ten different light setups and by the time I want to revisit the same light, I have already forgotten which one was the nice setup. I think this setup will be something I'll have a lot of use for.
Note the bright new member to my photography setup; a Tether cable. It took a long time to get to me and I'm so glad it's finally here. It's incredibly useful to shoot tethered so you can immediately see what you get, and apply fast adjustments. I can't tell you how many times I've had to discard shots because I only find out they are out of focus when I get to the computer. Now I can keep checking the focus right on the big screen, the LCD at the back of the camera is not a good representation of the actual image you got in RAW.