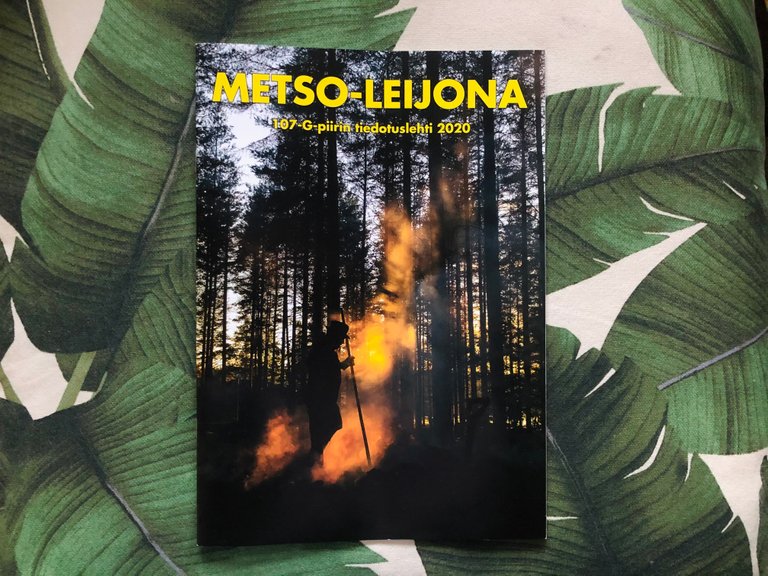 Pretty cool eh? It's just that they failed to ask me if I wanted my picture on the cover and didn't even mention my name. That's a bit of a bummer.
This spread is for a Lions Club Metso charters yearly newsletter so it's a charity thing and given out mostly just for the members so it's not really a big deal. I'm happy to see my picture on the cover, but would have liked they mention my name somewhere. I think it's a pretty bomb picture, it's from the series I shot of traditional tar making in summer 2019.
If you wonder how they got my picture, no they did not find it on Hive, I loaned out this picture for a different Lions Club charter for their Christmas issue, where they didn't end up using it. The editor-in-chief is the same person so I guess he saved the picture and decided to use it for this, over a year later. If he would have asked, I would have happily given permission to use the picture, but now I'm a little pissed. It's a matter of principle and at least common courtesy to ask first. I think I'm a bit too nice when I give out my pictures anywhere.