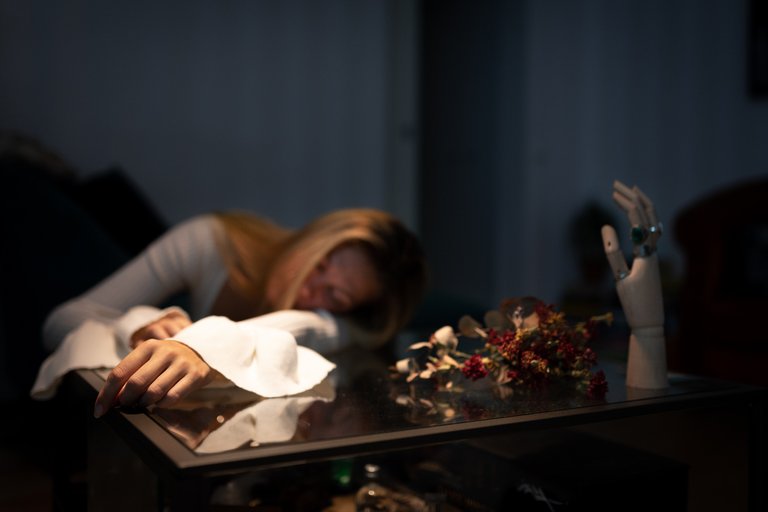 It's not often that I actually plan out shoots and lighting, I just basically wing it and try to make what ever vague idea I have work. I was watching Inglourious Basterds, and Tarantinos lighting, especially in that movie, is super inspirational.
I wanted to try and make something inspired by his famous table lighting. I used the only movable ceiling lamp I have, and did a makeshift snoot for it from a paper bag to direct the light better and block light spilling everywhere.
I did this in the morning so there was way too much natural light in the room, so I couldn't get the kind of contrast I wanted. I also need the light to be really bright so I can add atmosphere spray fog stuff into the image, it won't show under soft light.
This was a good little test and I will revisit this idea some evening when I feel like dolling myself up to look like one of Tarantinos dames.