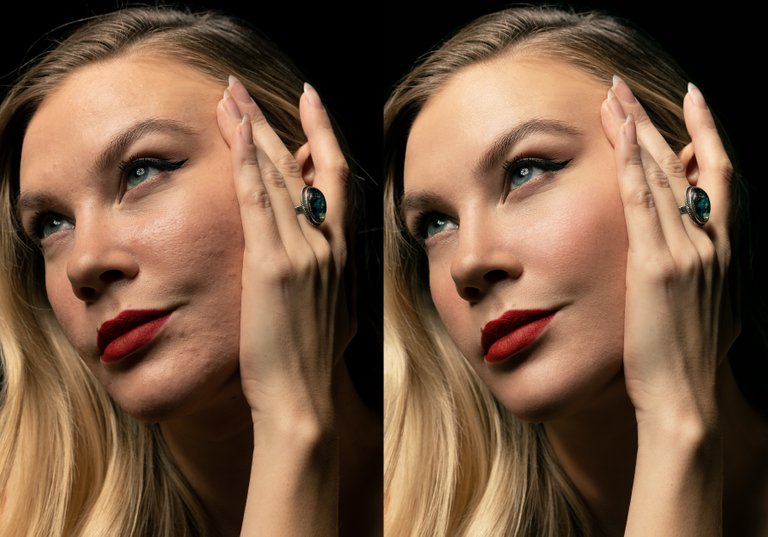 Makeup - 1,5 hours
Hairstyle - 0,5 hours
Photoshoot - 2 hours
Retouching - 5 hours
I wanted to try and do a proper commercial style beauty image, from start to finish. I use all of these elements in my self portraits as it is, but to a lesser extent and not always very refined, it really depends on what I'm in the mood for and what kind of image I'm doing.
I love beauty and I've never minded knowing that the glossy images are very much constructed and no person actually looks like that. Actual models they use though are young and have incredible skin, along with a full hair, makeup and styling teams to make everything perfect. I wanted to do my absolute best to see how close to a glossy magazine image I could get to with what I have to work with. I'm pretty darn proud of how well I did. The key to this kind of retouching is to work on a pixel level and make sure there is still real texture left on the skin, a lot of people do the easy and fast wax doll edit and it looks absolutely terrifying and not at all beautiful.
If I can do THIS all by myself, can you imagine what I could do if I was shooting a gorgeous model and had a full team of specialists at my disposal. I got this.