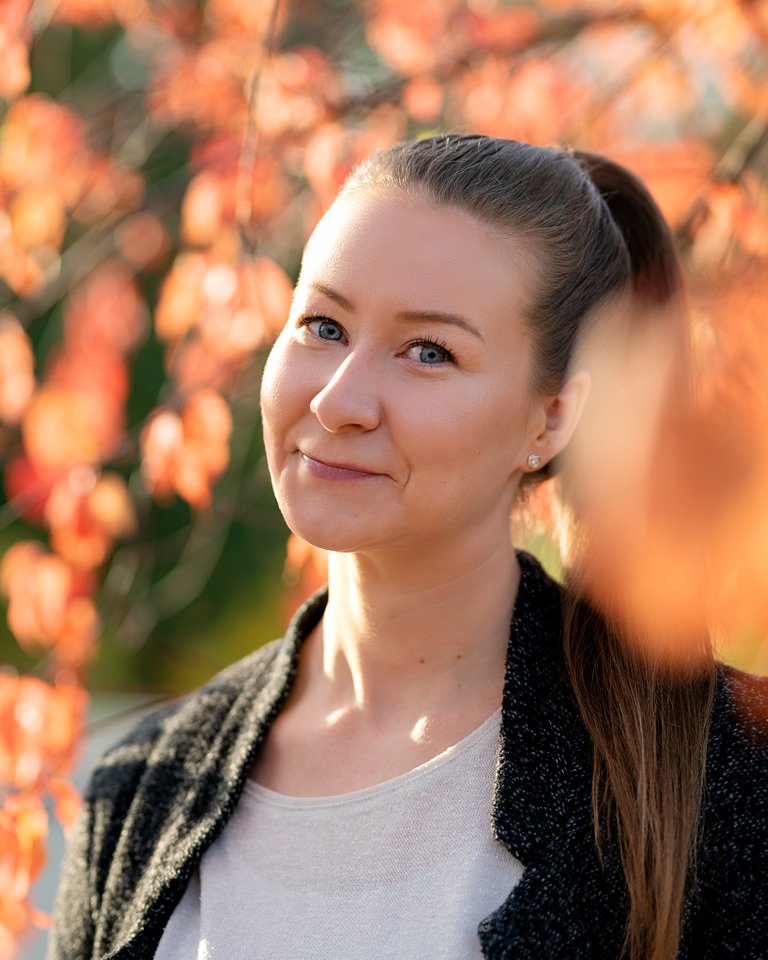 "Hey, can I take a picture of you?"


I did something super scary today and asked to take a strangers picture. For the normal person, it might not sound very scary, but I'm a pussy and deadly afraid of talking to strangers. I can just about muster a Hi, thank you and bye when going to the grocery store.
It was a super lovely warm autumn day here, one of many in the past weeks, and I was out on a walk. I was having trouble finding anything that interesting to shoot, but I saw a lot of little groups and couples taking pictures of each other in the parks. Every time I walk past someone taking pictures with their phone, I feel like I want to offer to take one with my big boy camera. After seeing a third little photoshoot, and walking past them, I got myself some balls, turned around and walked up to them.
I said hi, showed my big camera and asked if they wanted me to take their picture and then I could edit it and send their way and they can do what ever they wanted with them. Only the other girl wanted photos, the other who was taking them first to begin with, refused and that's of course fine. The girl was quite nervous and so was I, but I took a few shots and then ran away after getting her email. The whole interaction lasted 3 minutes, no joke.
Are these pictures anything exceptional? 100% no. But am I super proud of myself? YES!
I am so so proud that I had the courage to do it and did manage to get images that are alright. This is something I really should do a lot so I could get used to shooting different people, directing them and not being so horribly nervous while doing it.
I just send these pictures to the girl in the photos, and I don't yet if she likes them. Girls are very hard to photograph because they pick themselves apart and there can be some tiny detail they hate and don't want to see in a picture. I really hope she does like these because she is very beautiful and what I did in edit was to just perfect her a little so she could be her best self, well, my idea of it. By the way, I didn't ask for a permission to post these, so maybe don't rat me out okay?
Shot with the Nikon D750 and Sigma 85mm f/1.4.