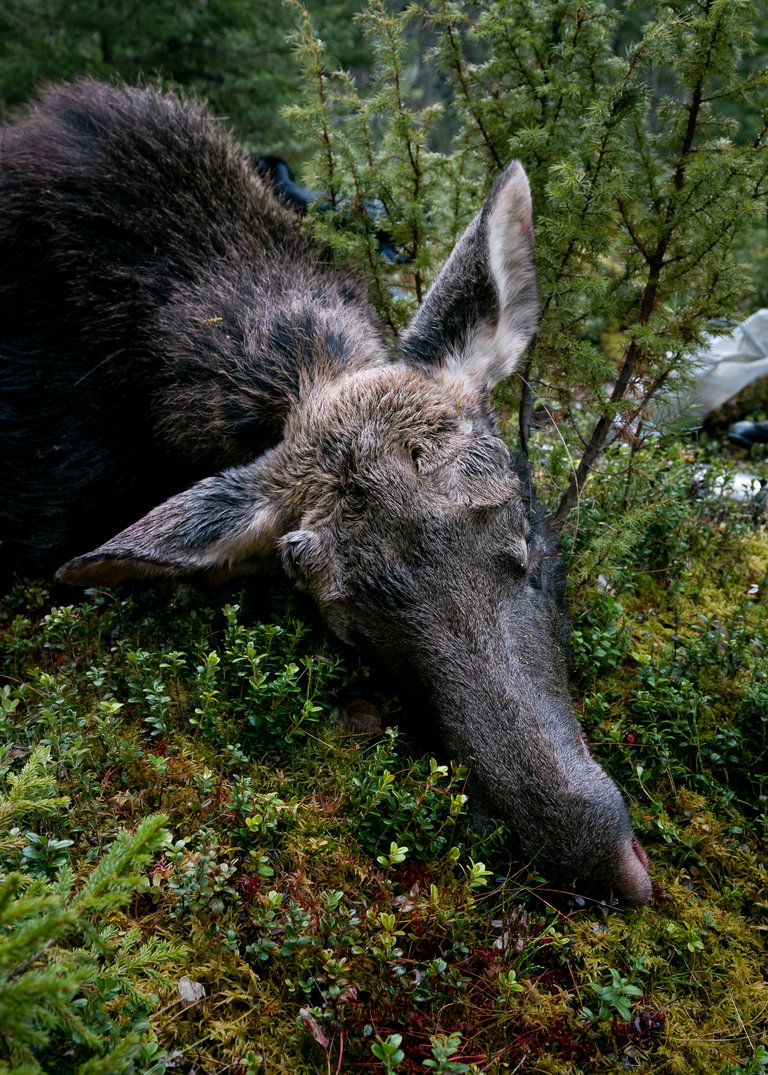 Gutted in 6 minutes.
After spending 3 weekends in the forest with a moose hunting group, I still have a lot of pictures to go through and process. I think I captured a few gems and I'm looking forward to that time when I am able to put some of them in a print form. I really think a storytelling form of photography will work best when you can actually flip through pages or see them displayed as big prints on the wall.
I wish I have a chance to do more of interesting documentary photography in the future. I love watching people work and be passionate about what they do.