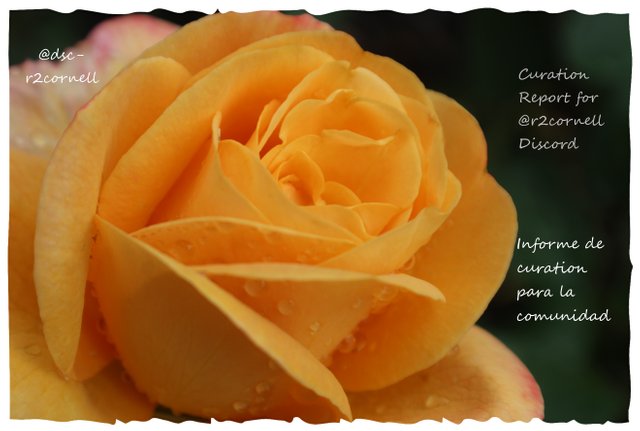 ---
Author: @r2cornell
CURATION REPORT #10 for @R2CORNELL'S DISCORD COMMUNITY
---
Welcome to the curation report #10 for the Discord Community of
@r2cornell
. I continue reinvesting all earnings after I pay curators. I vote on comments for the curation reports through
@r2cornell
to be able save voting power for curating your publications (
@dsc-r2cornell
). I have not been replying to comments like I do in my regular account. I do this because of time constraints. Please know we greatly appreciate your comments, up-votes and overall support. As we reinvest earnings then our curating will increase in value. We will grow this project together. As of this writing we have 469 members in the community.
We "curate" as many publications as we can. I know some are overlooked. If this happens to you do not be discouraged, but continue to leave links to your publications.
I would like to thank @priyanarc for doing last weeks report for me. I was feeling overwhelmed with all the work I have going on at my place. We are still getting our tile floor put in. The tiling is almost finished and then time to paint and put in baseboard trim. I am trying to get this finished so when I retire I will not need to worry about it for the rest of my life. But it keep us in chaos.
I have been able to get an increase of Steem Power through delegations. I was in the process of delegating some more Steem Power from my alt account when I noticed that @dsc-r2cornell received a delegation from @madushanka. Thank you very much. It was an unexpected surprise, and adds to help we can give curating posts.
Bienvenidos al informe de curación #10 para la comunidad de Discordia de @r2cornell. Continúo reinvirtiendo todas las ganancias después de pagar a los curadores. Voto por los comentarios para los informes de curaduría a través de @r2cornell para poder ahorrar poder de voto para la curaduría de sus publicaciones (@dsc-r2cornell). No he estado respondiendo a los comentarios como lo hago en mi cuenta regular. Lo hago por falta de tiempo. Por favor, tenga en cuenta que apreciamos mucho sus comentarios, votos ascendentes y apoyo en general. A medida que reinvertimos las ganancias, nuestro trabajo de curaduría aumentará en valor. Juntos haremos crecer este proyecto. Al momento de escribir esto tenemos 469 miembros en la comunidad.
*Hacemos "curaduría" de todas las publicaciones que podemos. Sé que a algunos se les pasa por alto. Si esto le sucede, no se desanime, pero siga dejando enlaces a sus publicaciones.
Me gustaría agradecer a @priyanarc por hacer el informe de la semana pasada por mí. Me sentía abrumada con todo el trabajo que tengo en mi casa. Todavía estamos haciendo que nos pongan el piso de baldosas. El alicatado está casi terminado y luego es el momento de pintar y poner en la moldura del zócalo. Estoy tratando de terminar esto para que cuando me retire no tenga que preocuparme por ello por el resto de mi vida. Pero nos mantiene en el caos.
Estaba en el proceso de delegar un poco más de Steem Power de mi cuenta alt cuando noté que @dsc-r2cornell recibió una delegación de @madushanka. Muchísimas gracias. Fue una sorpresa inesperada, y añade a la ayuda que podemos dar a los puestos de curador.
---

---
TOP SELECTED POSTS/PRINCIPALES PUESTOS SELECCIONADOS
---
By @francyrios75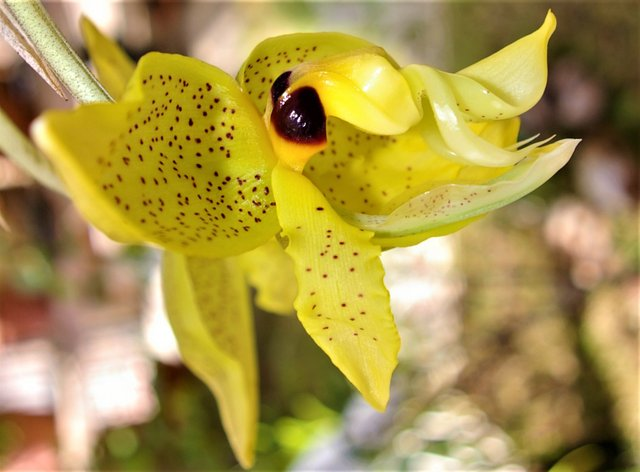 ---
@francyrios75 posts are exceptional, and she has superb photography skills. Take this photograph of her Orchid...it is breathtakingly beautiful. I highly encourage everyone to take a look at her other publications.
Los puestos de @francyrios75 son excepcionales, y tiene excelentes habilidades fotográficas. Toma esta foto de su Orquídea....es impresionantemente hermosa. Recomiendo encarecidamente a todos que echen un vistazo a sus otras publicaciones.
---
By @esthersanchez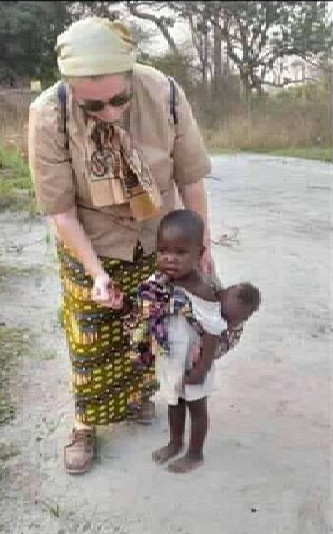 )
---
There are times when I come across a publication that offers such a strong message that it must get more exposure. @esthersanchez has written such a post about our differences and prejudice towards others. I believe when I up-load this on Sunday there should be a day left for people to offer support through a kind comment and/or an upvote. On a personal note, I realized when on was on the Steemit platform that there was a very large opportunity for all of us to get to know each other no matter what our difference. Thank you @esthersanchez for sharing this publication.
Hay veces que me encuentro con una publicación que ofrece un mensaje tan fuerte que debe recibir más atención. @esthersanchez ha escrito un post sobre nuestras diferencias y prejuicios hacia los demás. Creo que cuando suba esto el domingo debería quedar un día para que la gente ofrezca su apoyo a través de un comentario amable y/o una votación positiva. En una nota personal, me di cuenta cuando empecé en la plataforma Steemit que había una gran oportunidad para que todos nosotros nos conociéramos sin importar cuál fuera nuestra diferencia. Gracias @esthersanchez por compartir esta publicación.
---
By @alejandra.her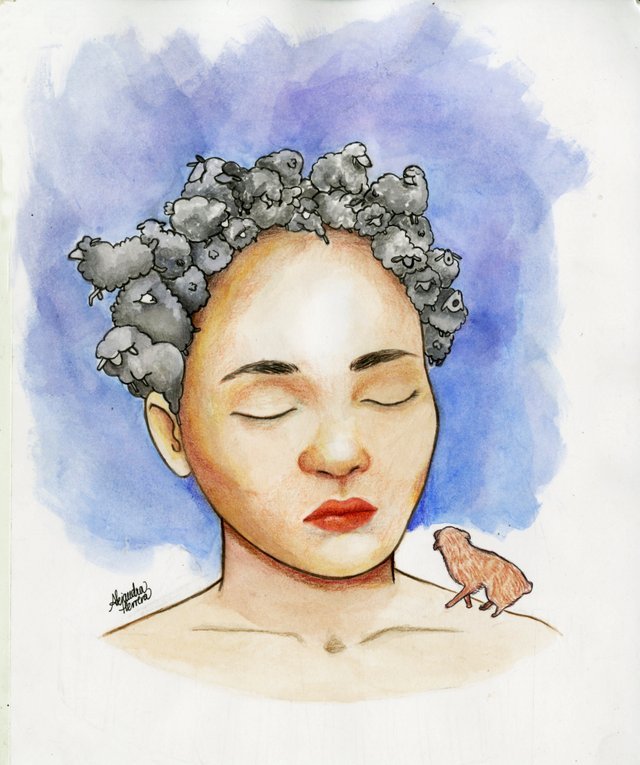 ---
I read this on a morning when I awoke at 3:30 a.m. I am usually an early riser, but 3:30 a.m. is too early for anyone. I loved the concept of counting sheep, yet the last activity anyone would need is is more brain activity. The art work is also wonderful. Check out this post. I love it.
Leí esto una mañana cuando me desperté a las 3:30 a.m. Por lo general me levanto temprano, pero las 3:30 a.m. es demasiado temprano para cualquiera. Me encantaba el concepto de contar ovejas, pero la última actividad que alguien necesitaría es más actividad cerebral. La obra de arte también es maravillosa. Mira este puesto. Me encanta. Creo que tú también lo harás.
---
By @arrozymangophoto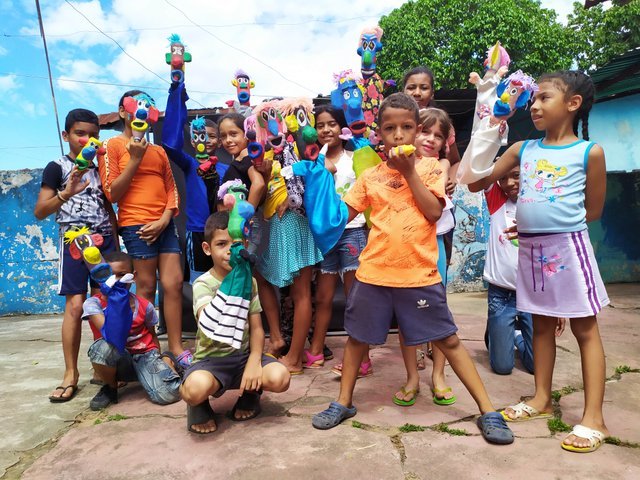 ---
@arrozymangophoto has been working with children in Venezuela, teaching puppet making and then putting on a show for the community. Each workshop he teaches the children to make their own puppet. His goal, I believe is give children an artistic outlet and teach a rare skill. Check out his many publications. He also raises money through Fundition to be able to do this wonderful work.
@arrozymangophoto ha estado trabajando con niños en Venezuela, enseñando a hacer marionetas y luego dando un espectáculo para la comunidad. En cada taller enseña a los niños a hacer su propia marioneta. Su objetivo, creo que es dar a los niños una salida artística y enseñar una rara habilidad. Echa un vistazo a sus muchas publicaciones. También recauda dinero a través de Fundition para poder hacer este maravilloso trabajo.
---
By @eugelys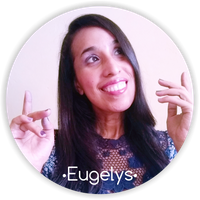 ---
You have to listen to this beautiful song and read the lyrics. You can sense the emotion behind @eugelys's singing.
Tienes que escuchar esta hermosa canción y leer la letra. Puedes sentir la emoción detrás del canto de @eugelys.
---
By@tattoodjay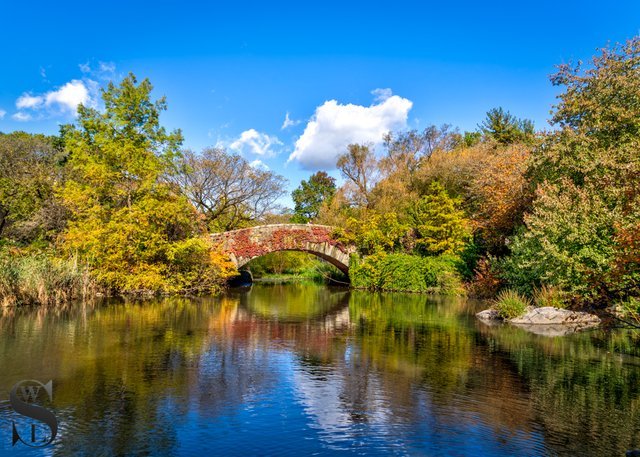 ---
Here is a series of fantastic photographs by @tattoodjay. Take a look at this post and other work done by @tattoodjay. There is much to be enjoyed!
He aquí una serie de fantásticas fotografías de @tattoodjay. Echa un vistazo a este post y a otros trabajos realizados por @tattoodjay. Hay mucho para disfrutar!
---
By @dswigle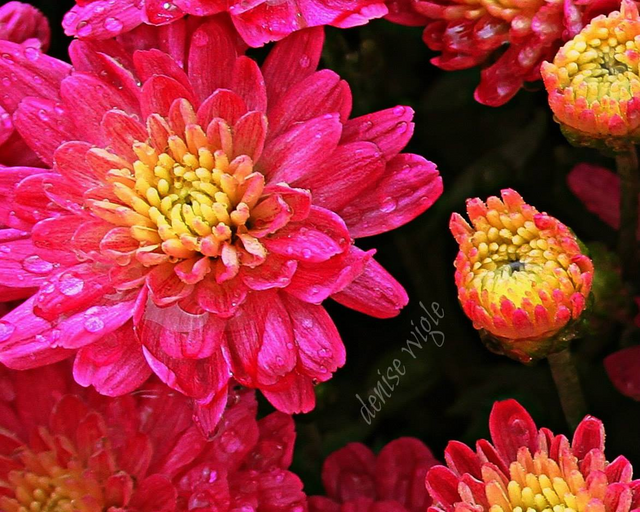 ---
You must take a look at @dswigle's wonderful words of gratitude, poems, and fantastic photographs! Gaurenteed to brighten your day.
Debes echar un vistazo a las maravillosas palabras de gratitud, poemas y fotografías fantásticas de @dswigle! Garantizado para alegrarte el día.
---
By @historiasamorlez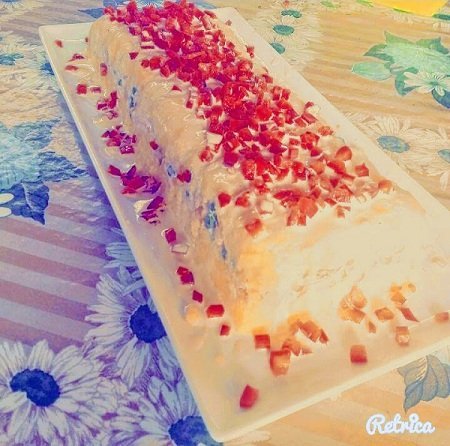 ---
I should know better than to look at publications about food when I am hungry. @historiasamorlez shares with us a dish from her country, Peru. She does an excellent job of presenting this recipe with photographs and a step-by-step process of making it. It sure looks and sounds wonderful.. Now I am relly hungry.
Debería saber que no debo mirar las publicaciones sobre la comida cuando tengo hambre. @historiasamorlez comparte con nosotros un plato de su país, Perú. Ella hace un excelente trabajo al presentar esta receta con fotografías y un proceso paso a paso para hacerla. Se ve y suena maravilloso... Ahora estoy hambriento.
---

---
Honorable Mention/Mención Honorífica
Again we want to offer some additional publications as honorable mention, because they too authored good posts, but we could choose only so many to be highlighted. I hope you visit all of the publications found listed here. In addition to these there are many more listed in our post promotion channel that deserve everyone's attention. Please support your fellow community members.
Una vez más queremos ofrecer algunas publicaciones adicionales como mención honorífica, porque también son autoras de buenos artículos, pero podríamos elegir sólo algunos para ser destacados. Espero que visiten todas las publicaciones que se encuentran aquí. Además de éstas, hay muchas más en nuestro canal de post promoción que merecen la atención de todos. Por favor, apoye a los demás miembros de su comunidad.
---
---
I coninue having issue with having the entire link fit in column two. I continue trying to figure this out. The links still work so you can visti the post and offer support.


That brings us to a close for this publication. In case you missed it earlier in this publication, this week we curated 174 publications. I greatly appreciate all who submitted their links in the post promotion channels. We try and let our Steem Power increase after it hits around 80%. The tokens stay strong, but Steem Power is important in this process.
Remember that even if your publication is not listed in these reports, we still try and cure all publications left in our post promotion channels. There are so many quality posts that do not get into the report. The reader can find the full list of posts in the community's post-promotion channels
Thank you all very much. We all appreciate your activity in our community. And, thank you for sharing some wonderful publications. Rememeber, I am trying to upvote comments through @r2cornell to save our voting power at @dsc-r2cornell. I do not reply to comments but hopefully you understand that my voting on your comment I am saying "thank you very much".
No estoy seguro de por qué no encaja todo el eslabón en la segunda columna. Sigo tratando de resolver esto. Los enlaces siguen funcionando para que puedas visitar el post y ofrecer soporte.
Esto nos lleva al final de esta publicación. En caso de que no lo hayas visto antes en esta publicación, esta semana hemos curado 174 publicaciones. Aprecio mucho a todos los que enviaron sus enlaces en los canales de post promoción. Tratamos de dejar que nuestro Steem Power aumente después de que alcance el 80%. Las "fichas" se mantienen fuertes, pero el Steem Power es importante en este proceso.
Recuerde que incluso si su publicación no aparece en estos informes, intentamos curar todas las publicaciones que quedan en nuestros canales de post promoción. Hay muchas publicaciones de calidad que no aparecen en el informe. El lector puede encontrar la lista completa de los posts en los canales de post-promoción de la comunidad.
Muchas gracias a todos. Todos apreciamos su actividad en nuestra comunidad. Y, gracias por compartir algunas publicaciones maravillosas. Recuerda, estoy tratando de votar comentarios a través de @r2cornell para salvar nuestro poder de voto en @dsc-r2cornell. No respondo a los comentarios, pero espero que entiendan que mi voto sobre su comentario es "muchas gracias ".
---
---

---
I always use neoxian.city to create my publications, and therefore use a banner at the end of my publication. I hope everyone is checking all "Tribal Tokens" for earnings beyond what is earned on Steemit. I own a lot of NEOXAG so when when I upvote at 40% it is sizable.
Siempre utilizo neoxian.city para crear mis publicaciones, y por lo tanto utilizo un banner al final de mi publicación. Espero que todos estén revisando todos los "Tribal Tokens" para ver si hay ganancias más allá de lo que se gana en Steemit. Tengo mucho NEOXAG, así que cuando subo la votación al 40% es considerable.
---

---

---