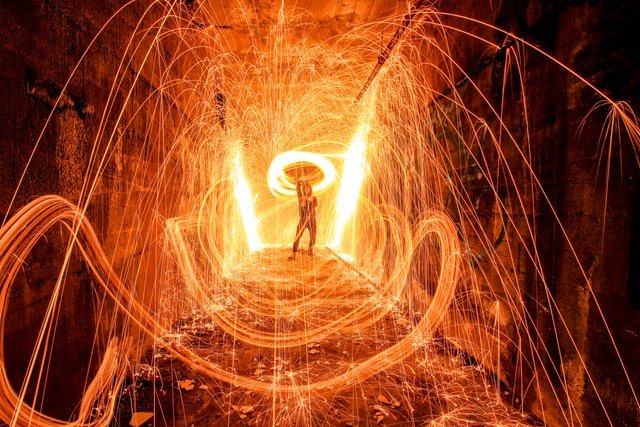 Images property of @mikeheinhold

In the spirit of Curie's mission to promote undiscovered but exceptional content, we wish to use this twice-weekly section to provide an author showcase for some of the outstanding authors who received Curie upvotes in past week. Curie curators and reviewers nominate authors for inclusion in this showcase and author approval is sought and attained.
For those new to Curie, please follow @curie, and join us on Discord: https://discord.gg/jQtWbfj
Follow @curie's votes to support the authors. Please consider following our trail and voting for curated authors. If you are a SteemAuto user, @curie is an available trail to follow.
Vote for the @curie witness to support Curie operations (all witness payouts are used to fund Curie operations).
---
Curie Comment Contest is ongoing. Earn Steem by leaving good comments on posts upvoted by @curie. Find out how here.

Images property of @tijntje
Today we are starting the showcase with some animal photography, one animal to be specific, a lemur! These little fluffy creatures are simply gorgeous and I'd be lying if I said I never wanted to get one as a pet. The pictures made by @tijntje are simply amazing and generally enjoyable to watch, great job!
And again one of my larger posts about one animal, in fact it are two but they are related and sharing the same name, the ring-tailed lemur (and some black lemur).
Took these shots at Burgers Zoo in Arnhem in the Netherlands. A great Zoo with a wide variation in animals all in great habitats, and some great indoor sights. Here they have build a piece of rain forest, a piece of desert and a great ocean filled with planted coral (this coral is part of a program to cultivate coral for use in nature).
The Lemurs in Burgers have gotten a brand new habitat last year and it's great for spending some time. You can walk all around the habitat that looks a bit like a piece of forest. Something they do that I don't think is necessary, they feed the animals on the opposite side of the glass of the little visitors center.

So that's the introduction, on with the clicks. -@tijntje
This author has a long history of posting incredible photography on Steemit. His photos are on various topic and always interesting and you should definitely check them out!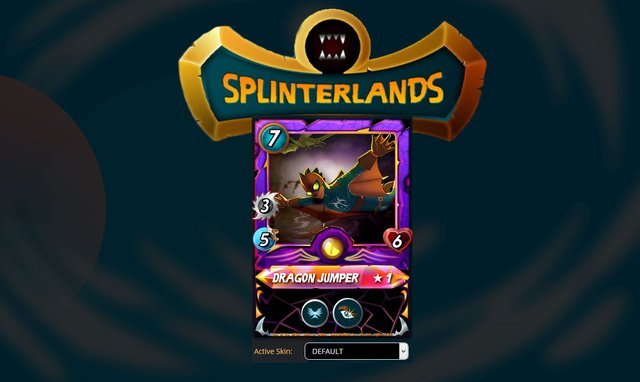 Images property of @jadams2k18
For our second post we have a wonderful short story for the "Splinterlands Fantasy Story and Music Contest". The story is really creative and well written, it's safe to say that @jadams2k18 is an amazing writer! I won't spoil the story, but here's a little part to get you interested to read it:
The wind was howling between my arms. Squatting on the edge of the cliff, I narrowed my eyelids to strengthen my sight and detect my target. I was ready to jump my first dragon, alone.

I used to climb Cliffs of Solace and practice everything I had learned from Christian.

It was important for me to become a Dragon Jumper, the times of peace would soon end and Draykh - Nahka would be at war again. My eyes dropped for a few moments and a sad expression was painted on my face as I imagined these creatures losing their lives in a stupid battle.

But they were born to fight and never turned their backs on war. -@jadams2k18
This author has posted lots and lots of incredible stories on Steemit and I must admit that he is the author I enjoy reading the most myself. The stories are always fun and interesting and I recommend you all to read a few as well.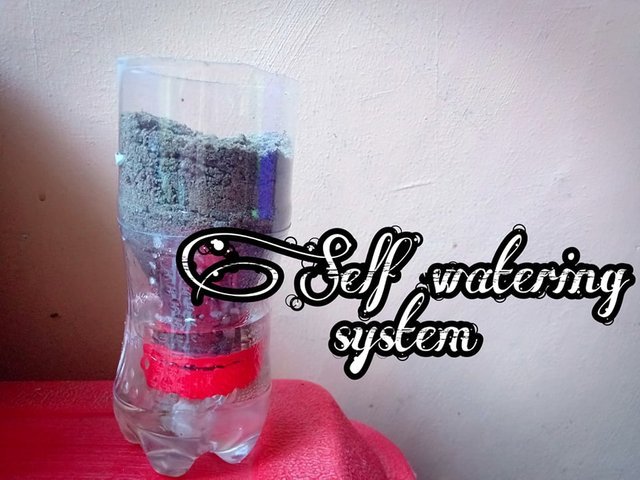 Images property of @sczed
Who doesn't love a good DIY project? Join @sczed and see how he created a system that allows plants to water themselves with only the basic house supplies. It's great, it's fun and creative, amazing work!
WHATZZZ UP!

For today I will be doing the self watering system for plants that I have been wanting to create for the past days. I became excited on doing it because the materials needed are easy to find and at the same time easy to create. I guessed I finished building it within five to ten minutes.

The Materials used for this DIY project are bottle, a piece of cloth or anything cotton that can absorb water, soil, water, and scissors.
*the size of the bottle can vary, it depends on your choice. -@sczed
This author posts lots of simple yet interesting artworks in the form of sketches. I found them to be pretty enjoyable!


Images property of @northwestnomad
I love comics, how about you guys? I especially love when the comics are original and witty and @northwestnomad delivered to all of my expectations. Take a minute of your time to enjoy this fun short sketch.
I'm not germ-phobic, but I was pretty consistent with keeping hand-sanitizer at my office desk. Mostly to guard against the many people who would come into work sick. Yeah that's right, you people know who you are... 😉 -@northwestnomad
If you enjoyed this one, you can find a whole bunch more on this author's profile, believe me, they are all excellent and worth a read!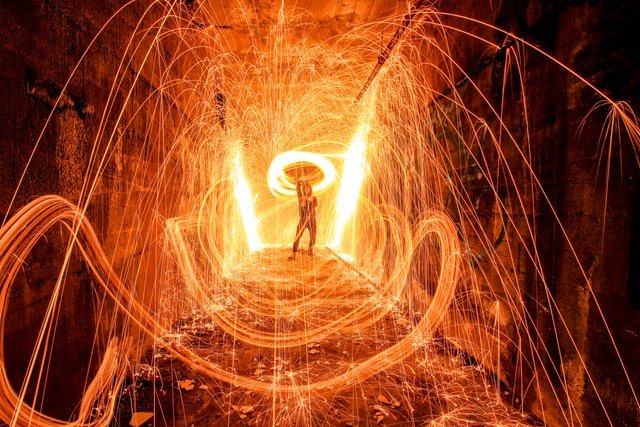 Images property of @mikeheinhold
Finally we have some unbelievable photography of sparks created with steel wool. I personally ADORE fire and everything that has to do with it. I've tried fire spitting, making small explosives, but I yet have to try steel wool spinning. And if I ever do, I would definitely want @mikeheinhold to be my personal teacher. The way he captured this photographs is worthy of praising. Absolutely gorgeous!
With the opening of a massive Sanatorium on Hamilton, Ontario's West Mountain, a residence for the nurses employed at the hospital needed to be built. So, with land donated, a resisdence was contructed in 1920. Today, it sits abandoned. Here, I spin steel wool with a friend in a concrete room just off the boiler room in the basement. I creepy, dungeon-like, morgue-feel room. Ideal location for Steel Wool -@mikeheinhold
This author posted many more great photography on his profile and lots of his posts are worth checking out, take my word for it!

This Curie Author Showcase was written by Curie Curator @ivanm7 (Ivan) at times with input from other Curie curators and reviewers. All images and quoted texts are the copyright of their respective authors.