constantshots photofeed: Bouldering
Today I wanted to share a bit more about one of my other passions besides photography, bouldering. For those of you who don't know it: It's climbing about 2-6m high boulders. For safety you put a crashpad underneath the climber. It's a really pure form to interact with the rock, because you don't carry any safty gear with you, no rope, no quickdraws, no harness. That is what a lot of people enjoy the most about it. For me it's the social part I enjoy the most. Instead of hanging around 20m above your belayer figuring out the sequence all by yourself, bouldering is a lot more communicative. Sometimes a friend sending a rout almost feels like a team effort. You figure out the movements together, you spot the guy, you shout encouragement.
---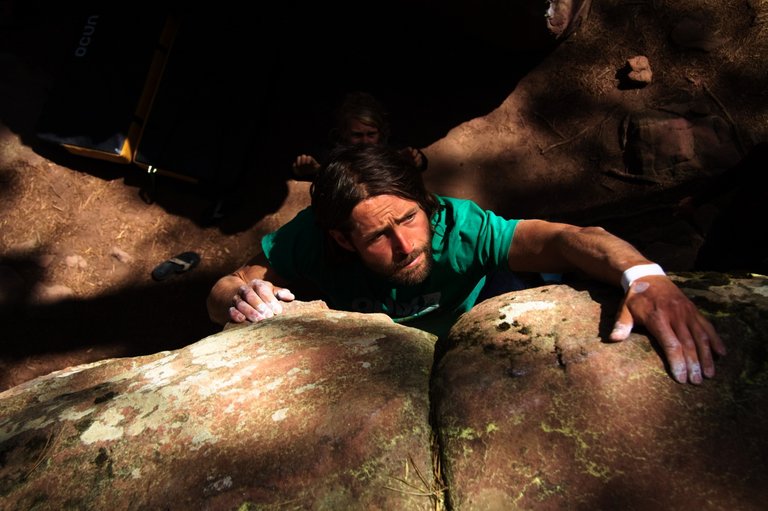 Canon EOS 50D | Canon EF-S 17-85mm f/4-5.6 IS USM | F5.6 | 1/500sec | ISO 100 | 33mm
---

Canon EOS 50D | Canon EF-S 17-85mm f/4-5.6 IS USM | F6.3 | 1/500sec | ISO 250 | 85mm
---
I feel, that it's an integral part to the sport that people come together. It's almost always preferable to have several chrashpads and spotters, so the rule is the more the marrier! Also sometime you just have no idea how a possible sequence of movements could look like, so you need help and ask somebody. In comparison to climbing where its favorable to always have 2 people, one climbs on belays, in bouldering it dosen't matter how many people there are. OK sometimes it gets too crowded, but thats a rare case.
---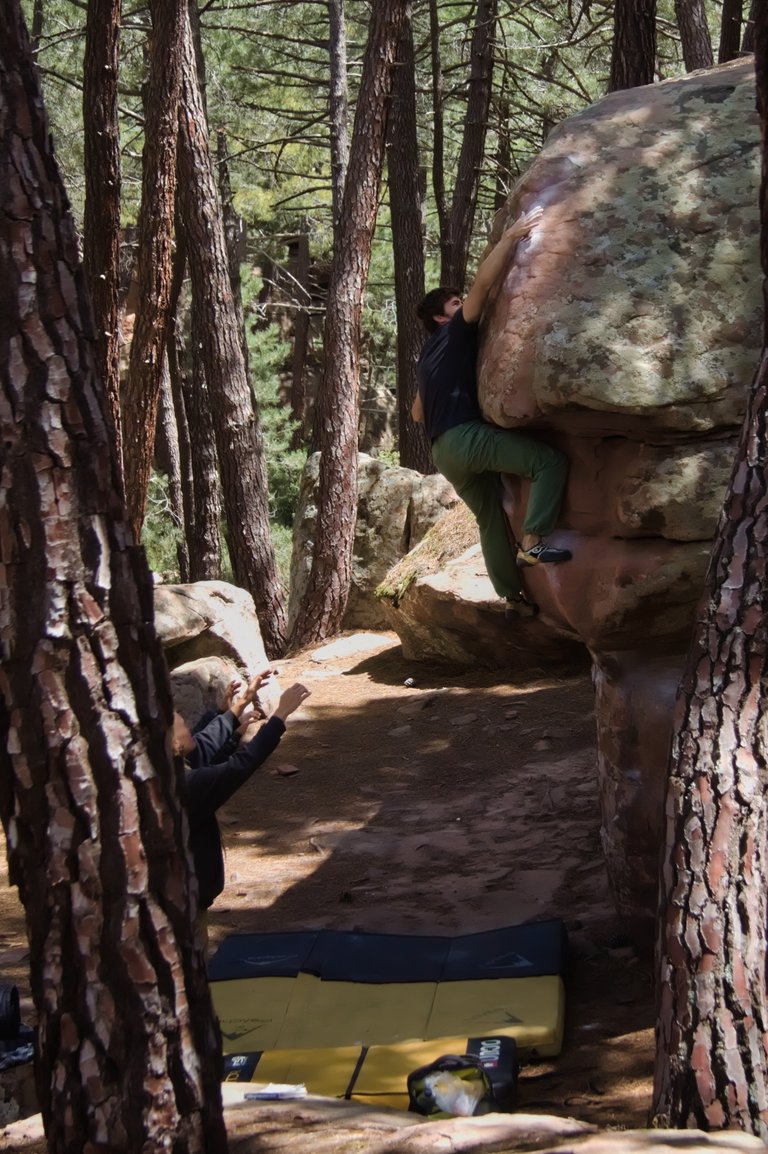 Canon EOS 50D | Canon EF-S 17-85mm f/4-5.6 IS USM | F5.6 | 1/500sec | ISO 640 | 41mm
---
On our travel we met a lot of very awesome people while bouldering. Although we were just the two of us coming to Albarracin for example, we almost never went alone to the boulders. All of the photos I wanted to share today are shot in the forest of Albarracín, where we stayed for over three months. It's a beautiful place and the bouldering has a very certain style to it with it's red sandstone.
---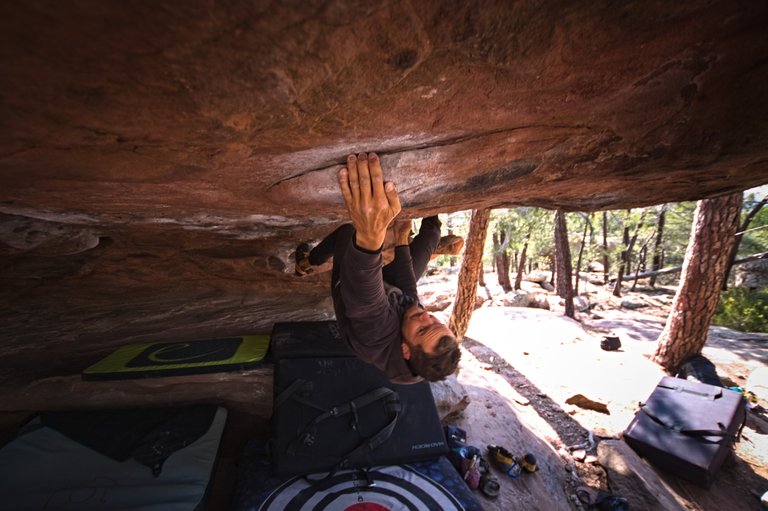 Canon EOS 50D | Sigma 10-20mm f/3.5 EX DC HSM | F3.5 | 1/50sec | ISO 100 | 10mm
---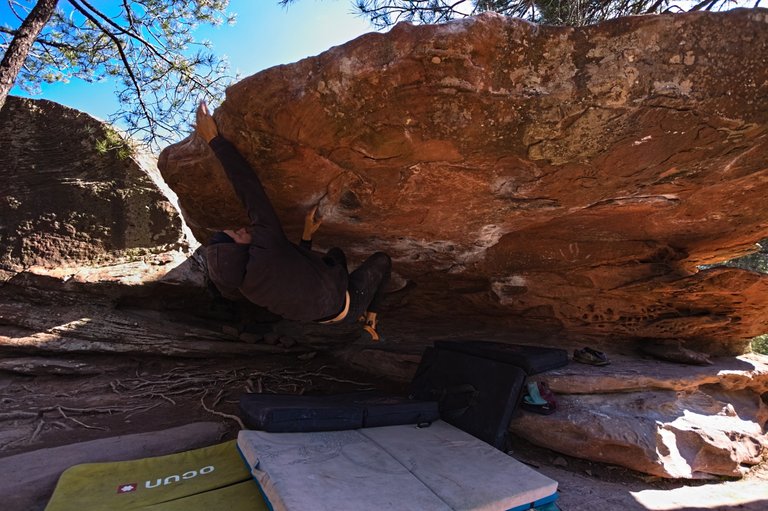 Canon EOS 50D | Sigma 10-20mm f/3.5 EX DC HSM | F3.5 | 1/400sec | ISO 500 | 11mm
---
Hope you have a nice day!
Constantin
---
---