Hi,
Happy Monday Steemians, Friends, Relative, Love Once Happy Monday to all. Today is my happy day, every Monday is my lucky day you know why? because I can see your faces happy reading on this post hahaha. Anyway last night I was shocked because of someone still my 100 PESO Philippines Money. I have no idea who stook my 100 PESO.
When I saw my wife's phone I saw this photo hahaha this little fella wants to sneak me around. After I saw the photo instead of anger laughter and happiness I made because this little guy practice to save money for his future.
Here is what happen why he still my money. Last night around 7:00 PM my plan to buy load for our home broadband wifi, But my wife asked me to take the dinner first before I buy Regular Loads. So I put the money on the table and I left, I never notice that this little guy is listening and watching my moves while he acts quietly.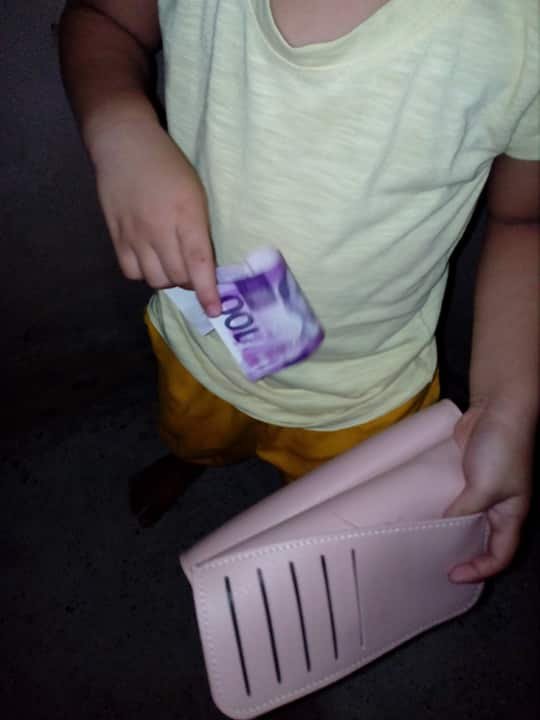 After done my dinner I go back to the room to get my 100 PESO to buy Load I was shocked because the money on that table was gone. I as my wife where is my 100 PESO in the table I just left for dinner and Wot! my 100 PESO is gone? My wife said I don't know with a corresponding lovely smile.
I was confused with my wife smile hahaha, So I ask my son again and he said no I don't?. So that time my mindset maybe I missed place the money or maybe I put into my pocket. But all my pocket is empty, meanwhile, I heard these two couples laughing I heard my wife ask my son to keep quiet because your dad can hear us. And I slowly, crawling, towards them and said AHA! I found who took my 100 PESO and both of them laughing.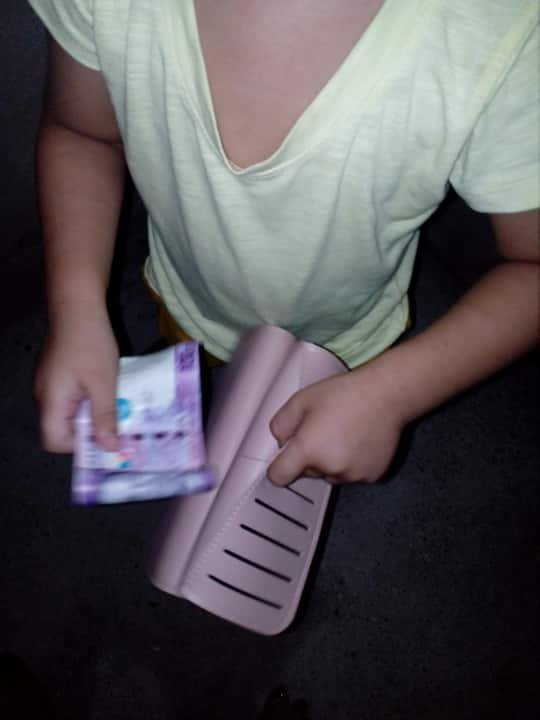 After that my wife shows the photo of what my son did to my 100 PESO he put the money to her mom's pocket hahaha, I been robbed with my own son. So funny & I was happy because all the action he did was caught on his mother's camera.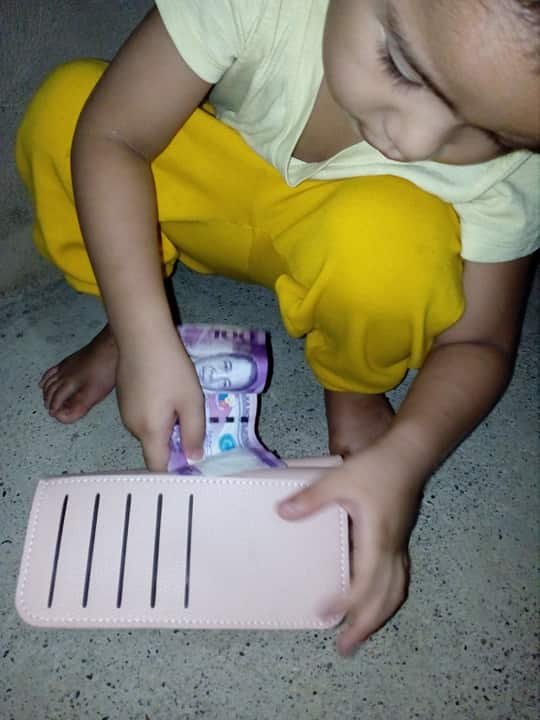 After what he did to my 100 PESO I ask my son for guidance. My son won't do that to others because if you do that the police caught you and put you in the prison and he said yes dad I will not do it to others except you hahaha...
Imagine a two years old boy coming for 3 this coming December know how to be a dependent hahaha. Thank you and I hope your Monday is a happy day.
Thank you for reading my little post have a nice day everyon!
Thank you