I just returned from the nearby city of Pula ... about 10 kilometers from where I live ...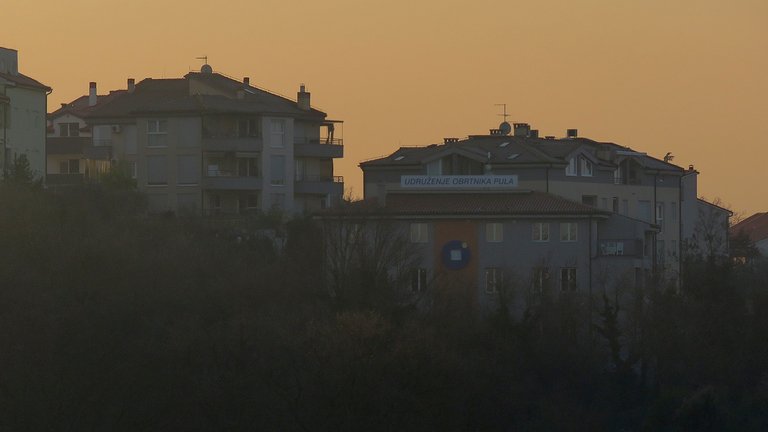 ... had to do some paperwork in some offices ... stuff that gets done much more quickly early in the morning, if you are amongst the first in line.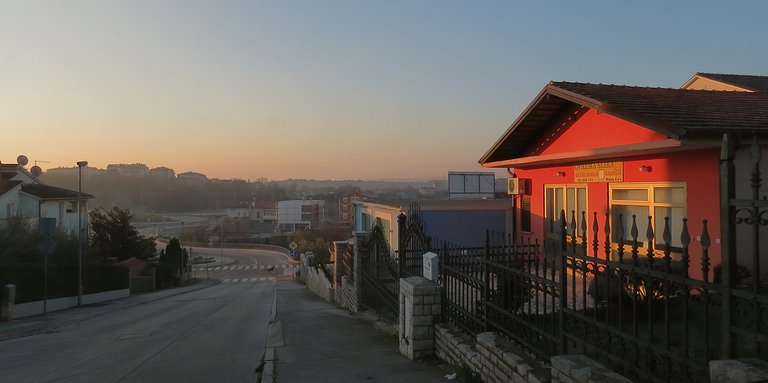 When this was over, on my way out of the city, I stopped shortly on the top of the hill in suburbia, a place with a nice view on many ordinary, but pretty cool things.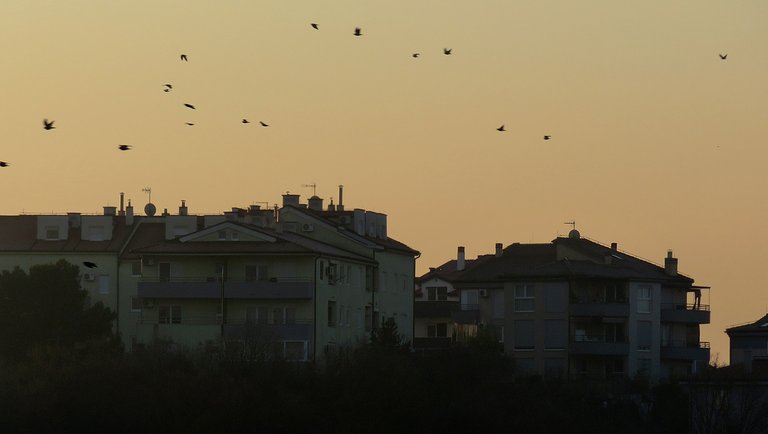 Some birds flew through the frame while I was shooting some distant buildings on another hill.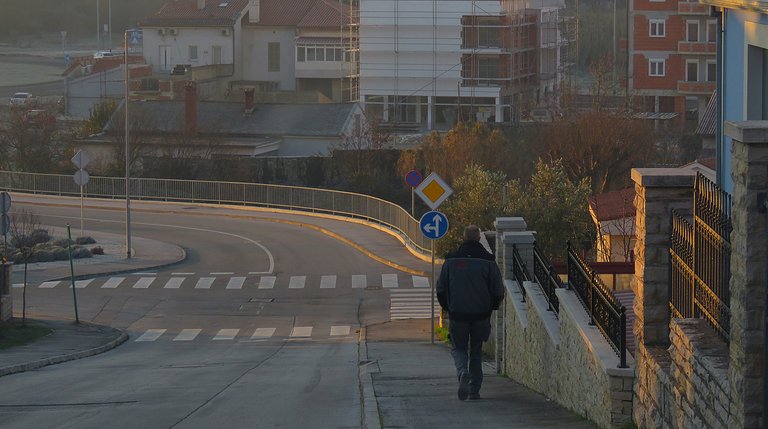 A man was on his way to somewhere.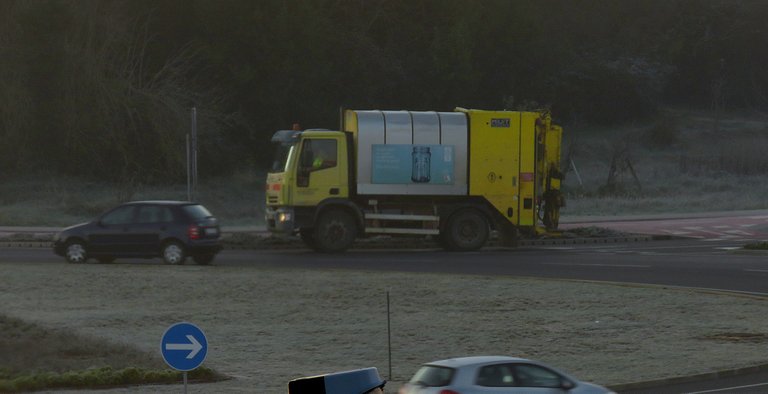 The garbage truck was on its usual route.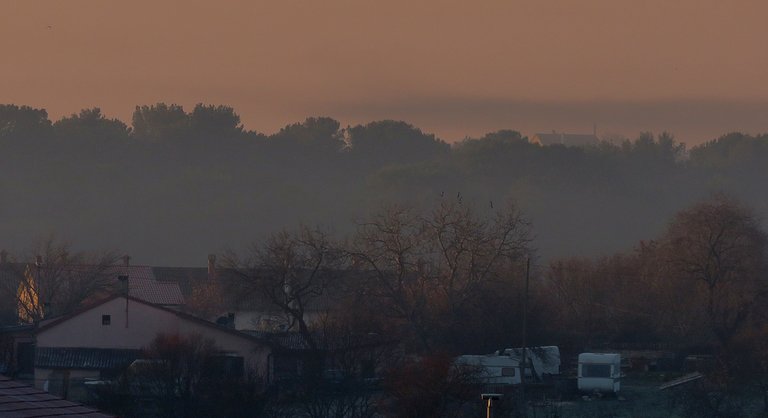 After these few shots I made another, considerably longer stop a kilometer further, in the first woods, just outside the city ... and this little story will be published in the Fungi Lovers community later in the day ... when I organize the photographs, and when I finish some less digital stuff here around the house.
As always in these posts on HIVE, the photographs are my work.