While making a post to Monomad contest today I've remembered this amazing couple that i had an honor to photograph.
I knew the guys personally since i went to the same gym that the big guy attended too so all the day was sheer fun and nothing else. They wanted their pictures to be different than most posed wedding photography so we did a lot of crazy shots. Such as...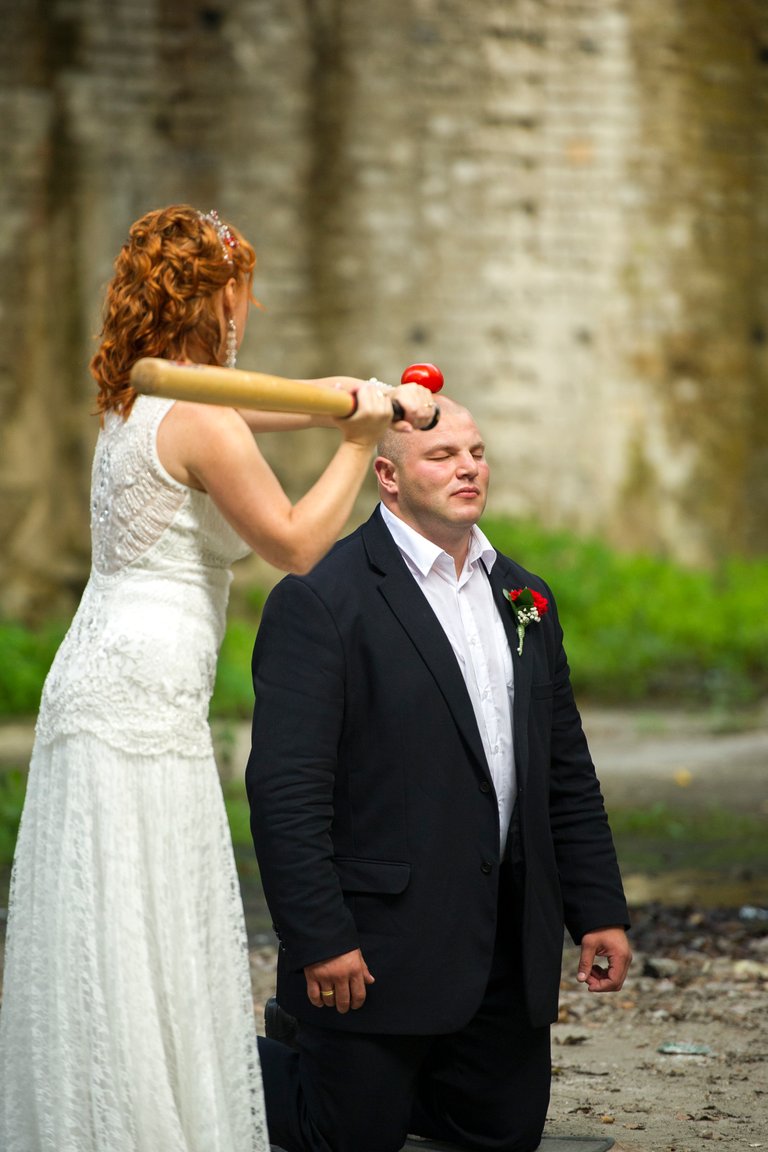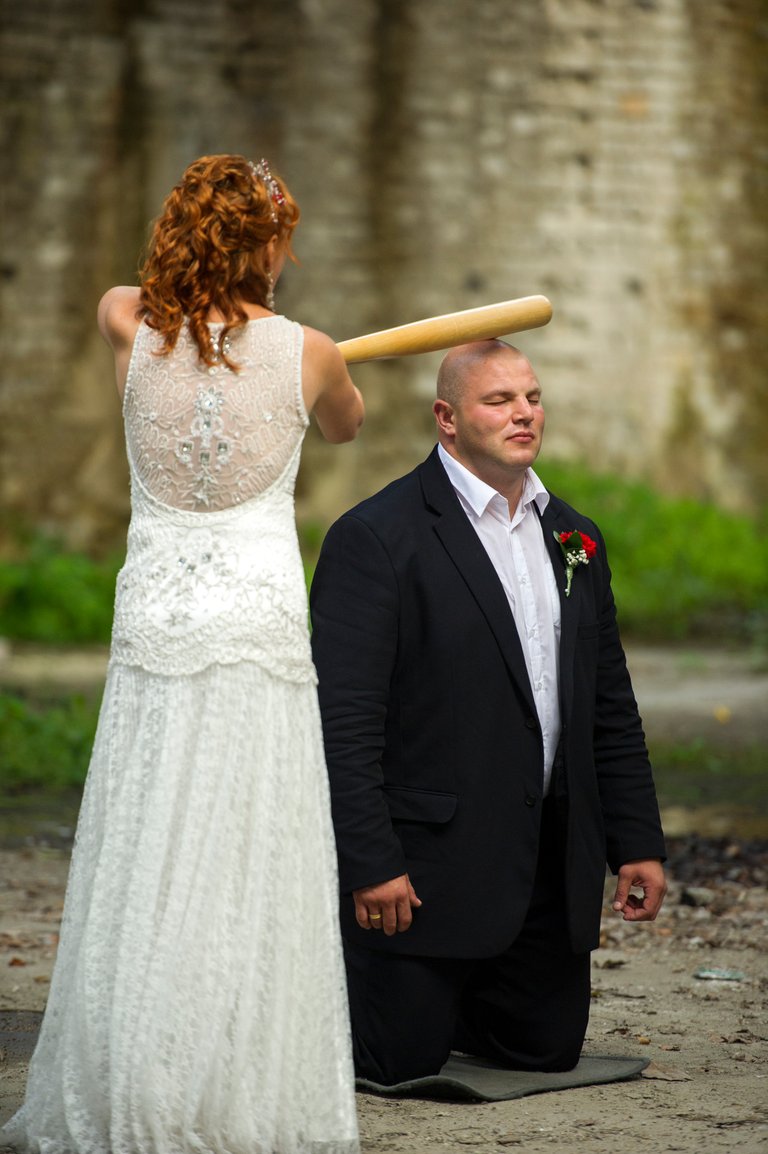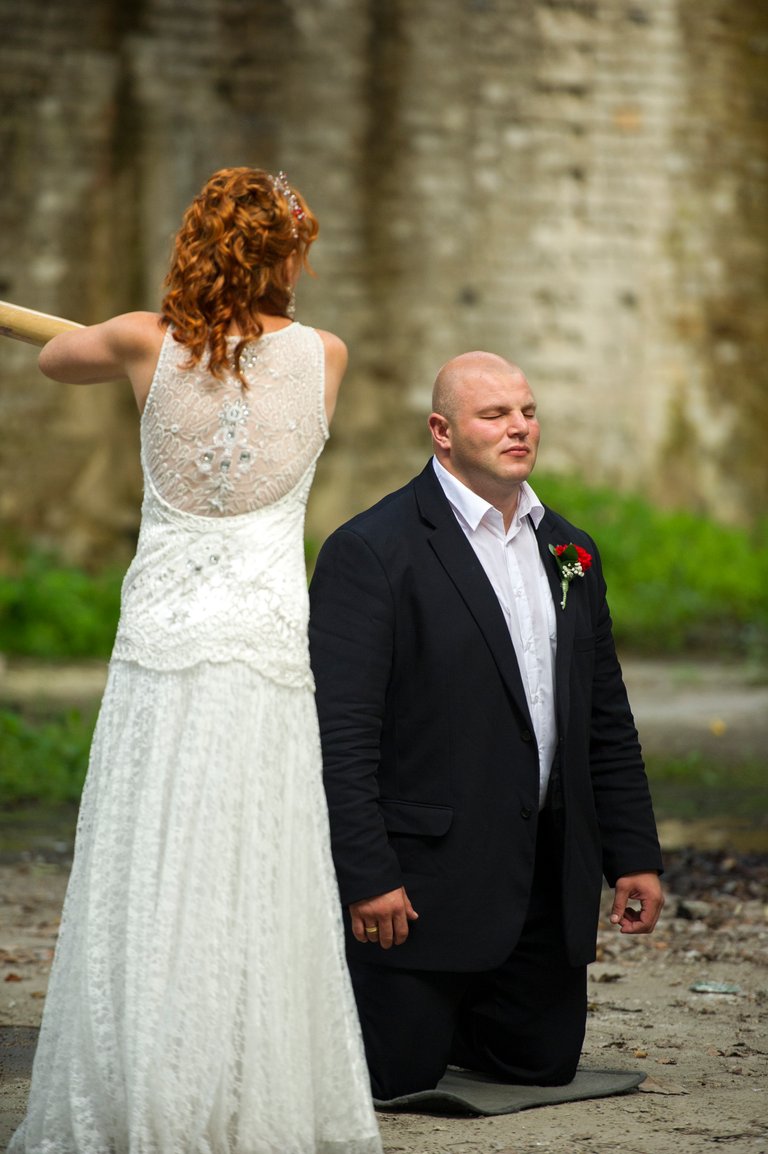 it was not something that i directed, there was also a video production teem so i could stand back and snipe those shots with my 70-200 from a safe distance. I live journalistic style of wedding photography a lot, and a long lens allows to capture many unexpected moments when you do not intrude the actual scene and do not pollute the spur of the moment mood with your presence.
The main photo-graphical event however was in the evening, we talekd about it before and they said they are going to trash the dress (and the suit) by jumping into the lake. I certainly knew they are crazy enough to perform this stunt, but still thought they might change their mind since it was getting dark and chilly already.
Good thing about Nikon D3s i was shooting with at that time that it's low light capabilities are extremely good due to large pixel size on a sensor (full frame with only 12Mpx what sounds somewhat low in today's crazy pixel counts).
So it came to truth or dare moment and it seemed at first that they are actually hesitating a bit about the whole idea.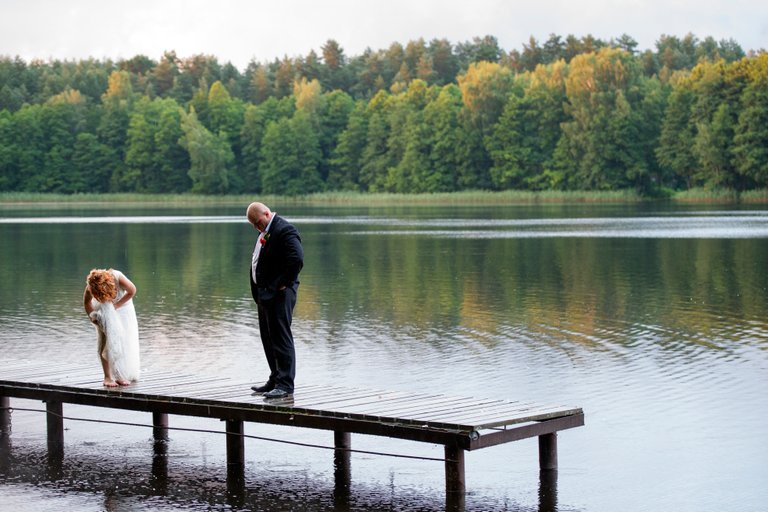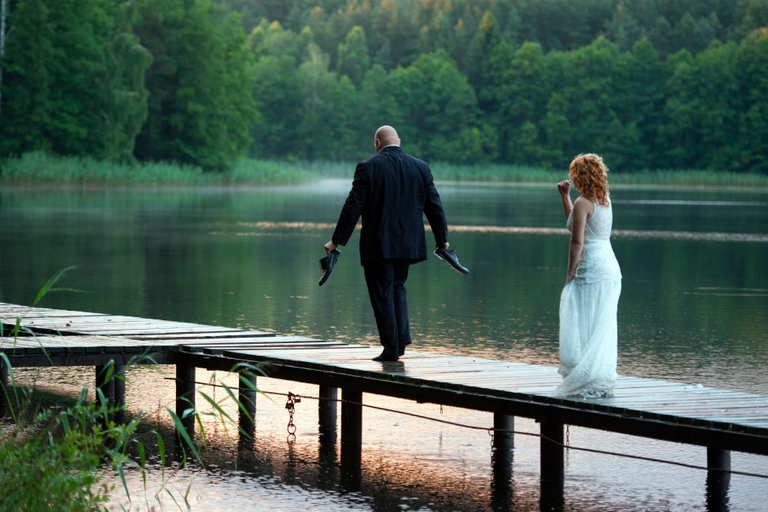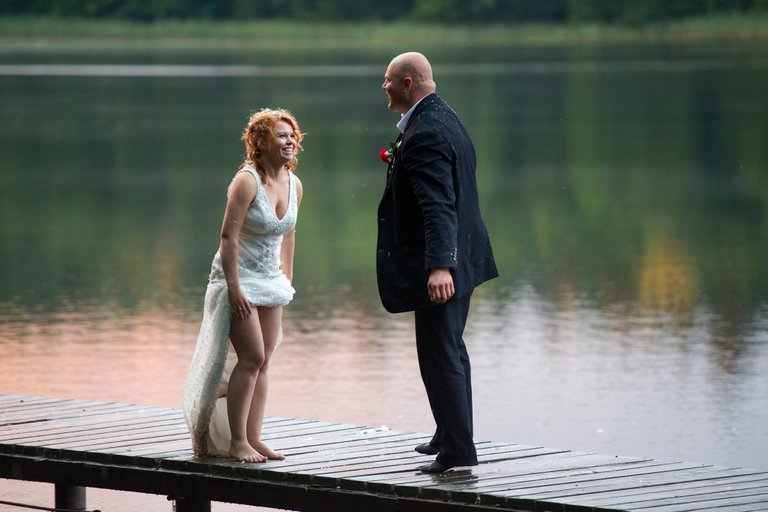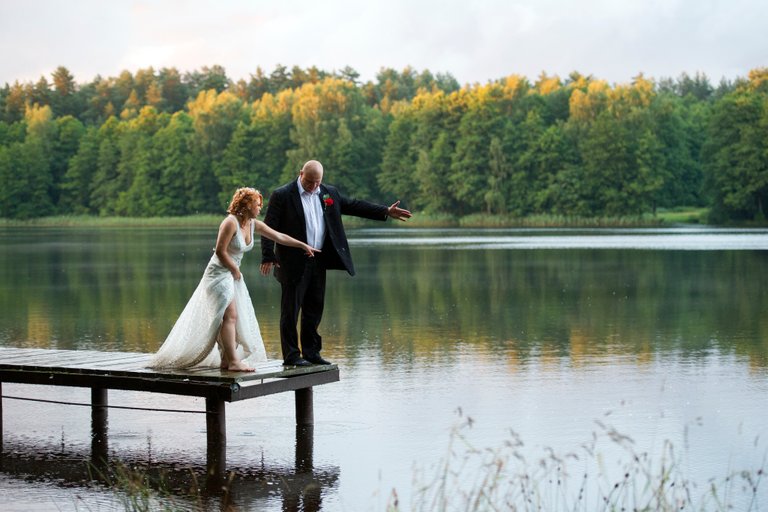 So it came to truth or dare moment and it seemed at first that they are actually hesitating a bit about the whole idea. But a few short moments later they have finally made up their minds and picked up some speed!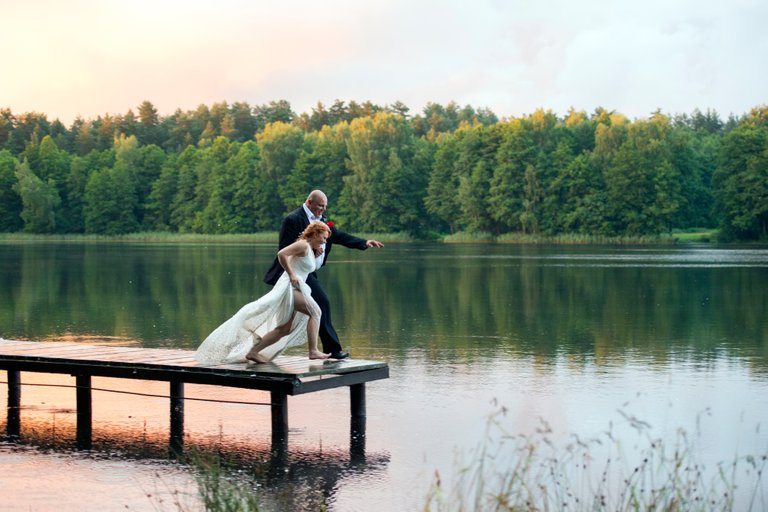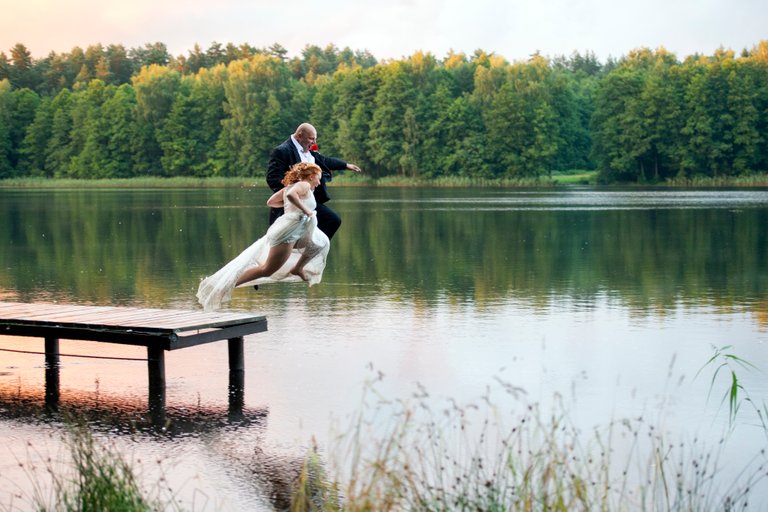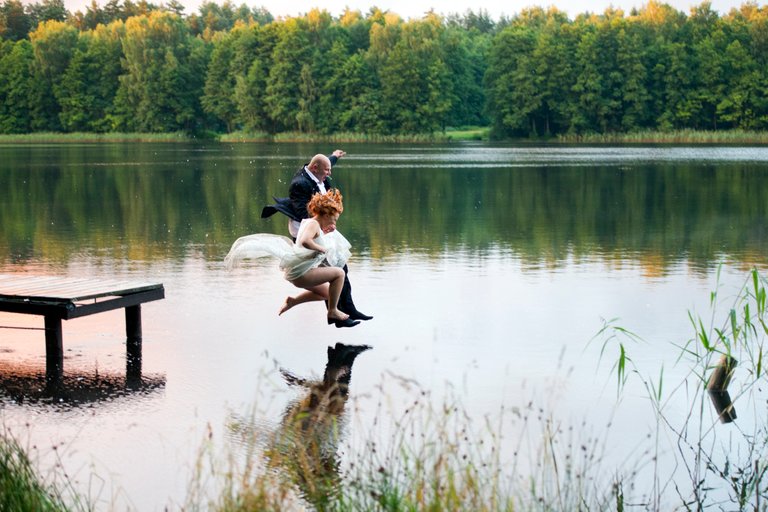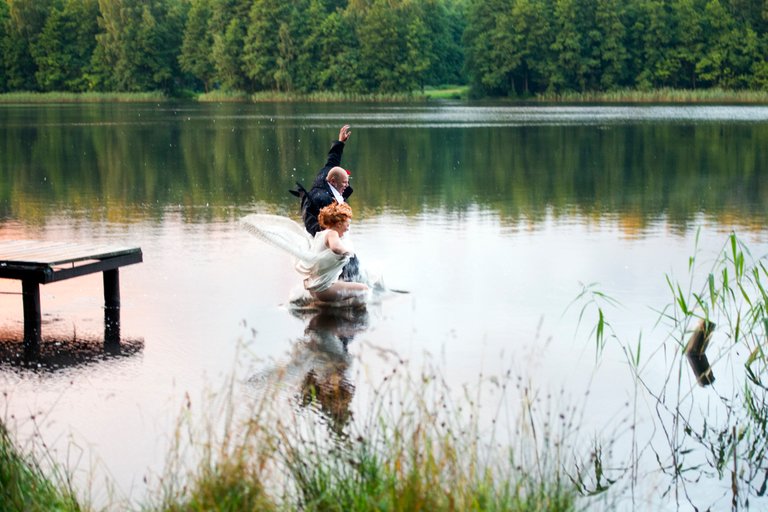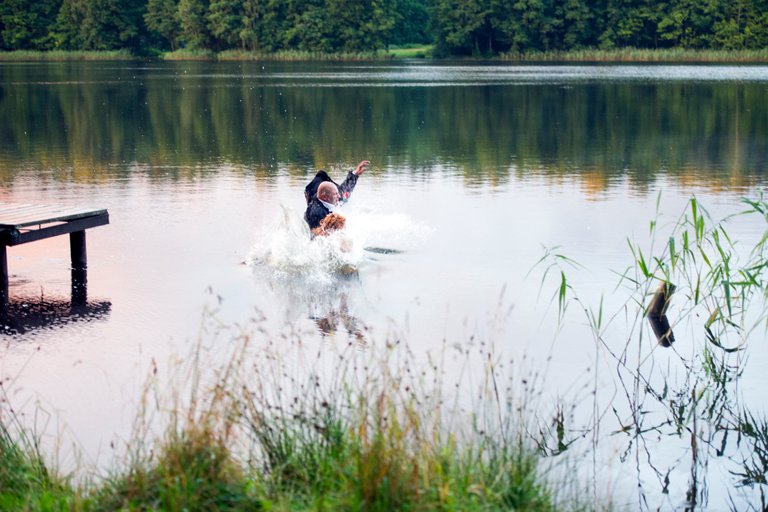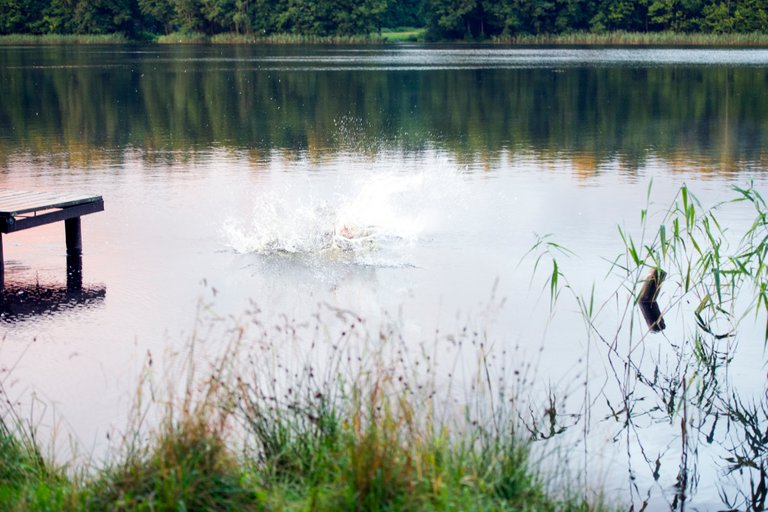 They stayed submerged for a while and when sound of a splash dissipated a bit i caught myself laughing out loud. But all was good, guys resurfaced and started a swan dance lol I was thinking they'd be instantly jumping out of cold water but adrenaline probably did it's work. They did not seem to be going out of that water any time soon.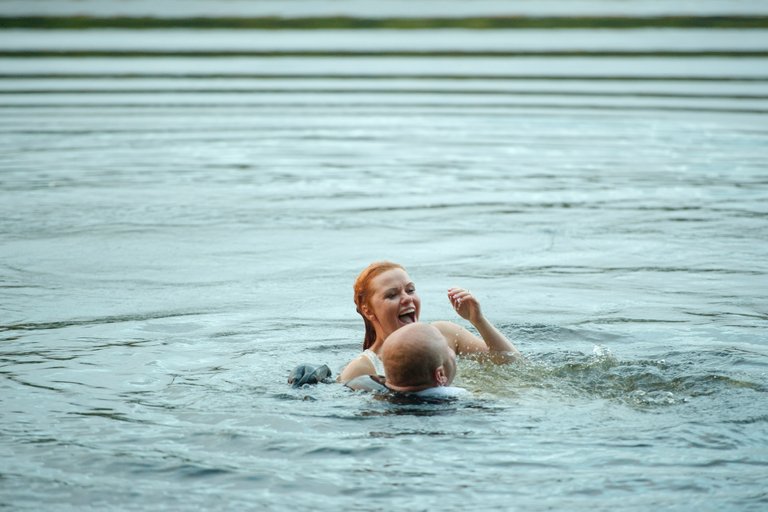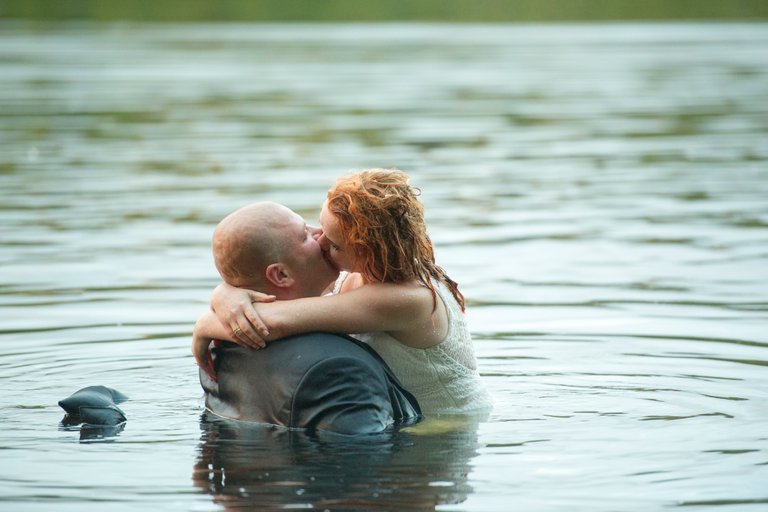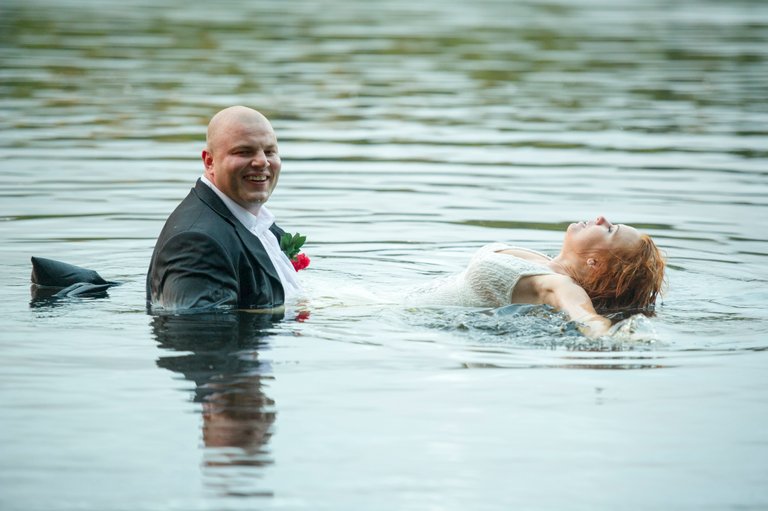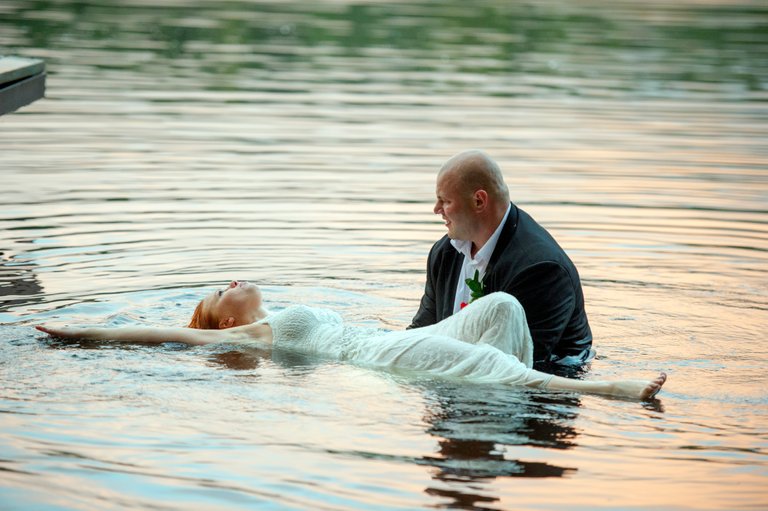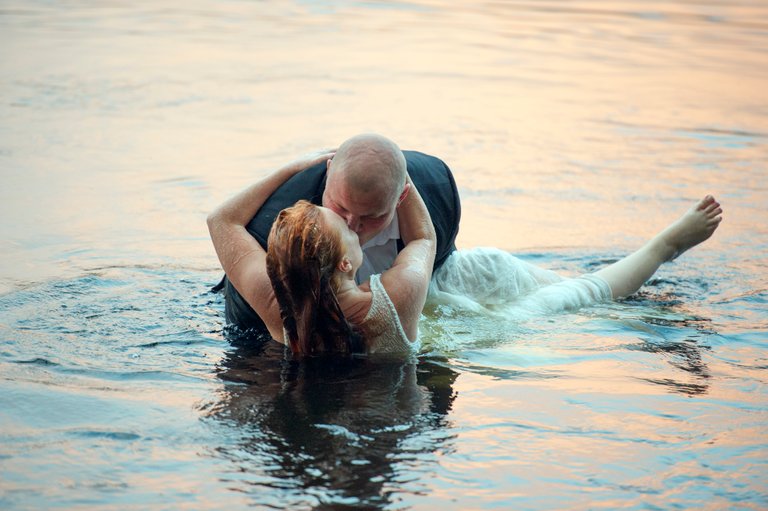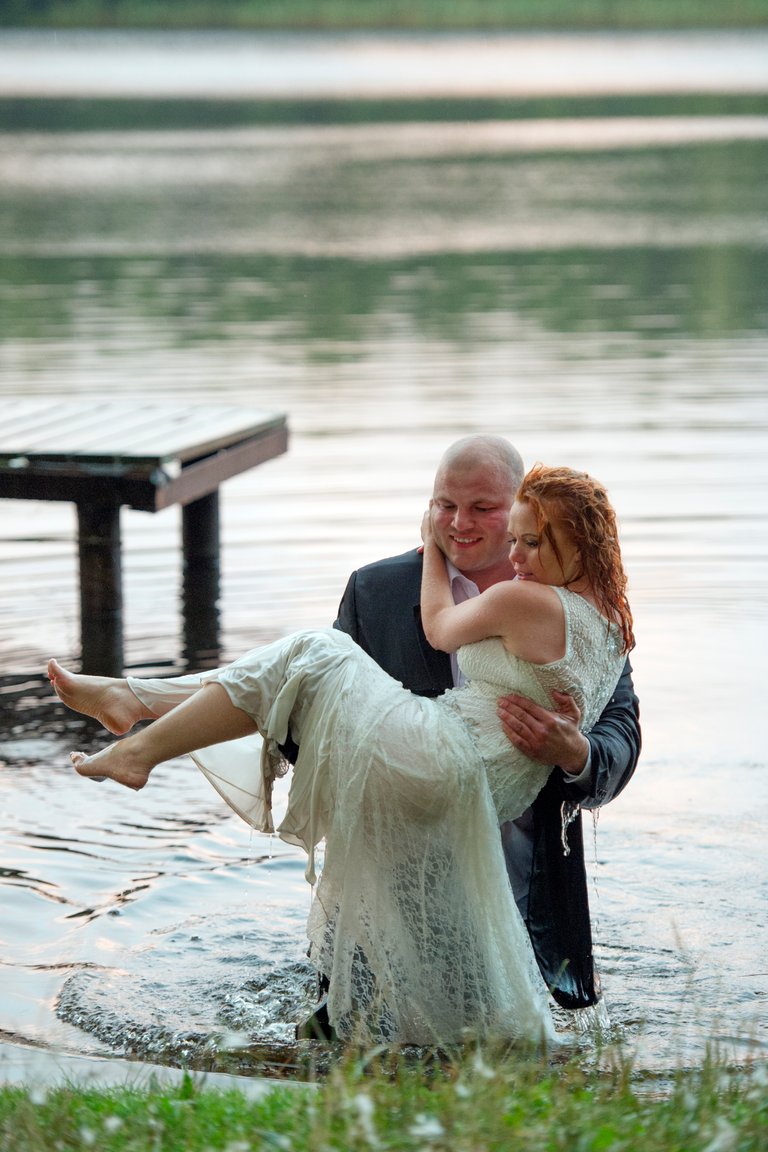 You'd never suspect that such a big guy could be so funny and friendly, he is a really special person and i am sure that's why his wife picked him among many other nice features. Of course they came prepared and after changing to dry and warm clothes we went on for the evening festivities.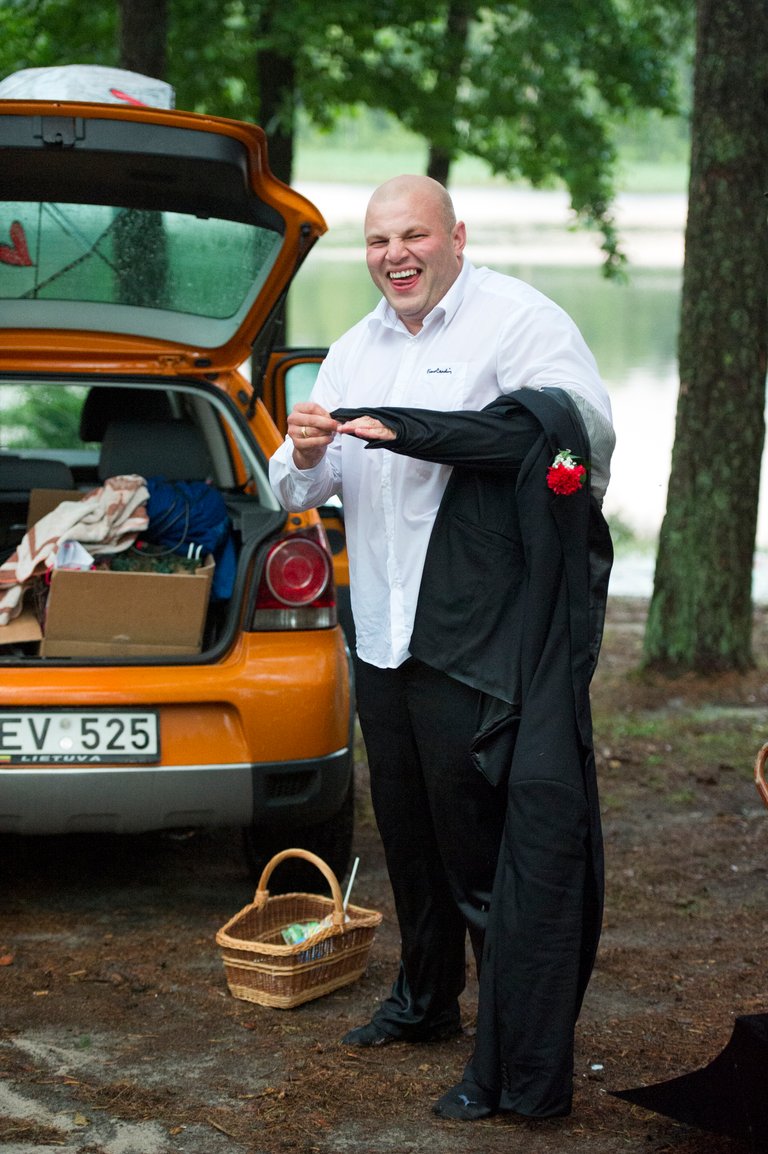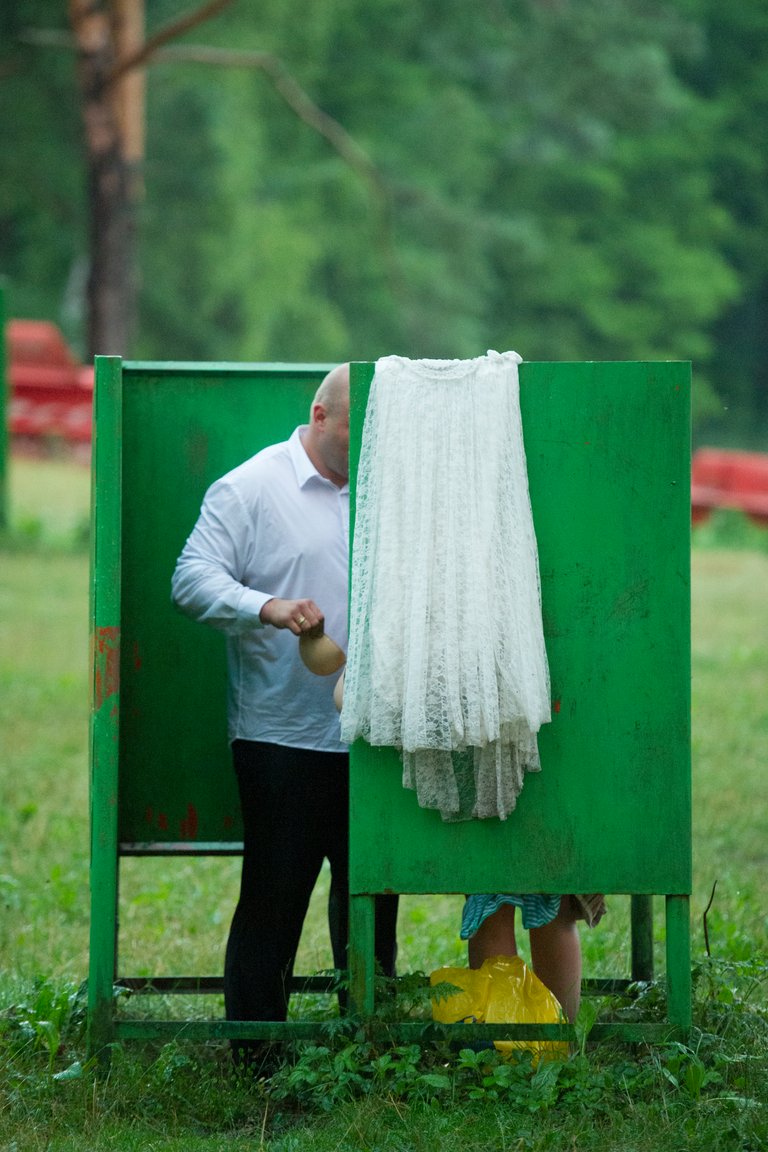 I am splitting my rewards 50%/50% in order to accumulate some STEEM in order to buy some ENG to create my own coin and integrate it with my website BeScouted for the photographic community.