Since we did a photo shoot in a very small room yesterday i had to flip my octabox to a 30 cm beauty dish and the only logic way to put it was next to a model, since the smaller the light source, the softer the shadows the closer you put it to an object.
Model has brought a nice hat, and accessories always give ways to creativity. So i decided to make this mysterious shot by blocking the light that falls on models eyes by the very same hat.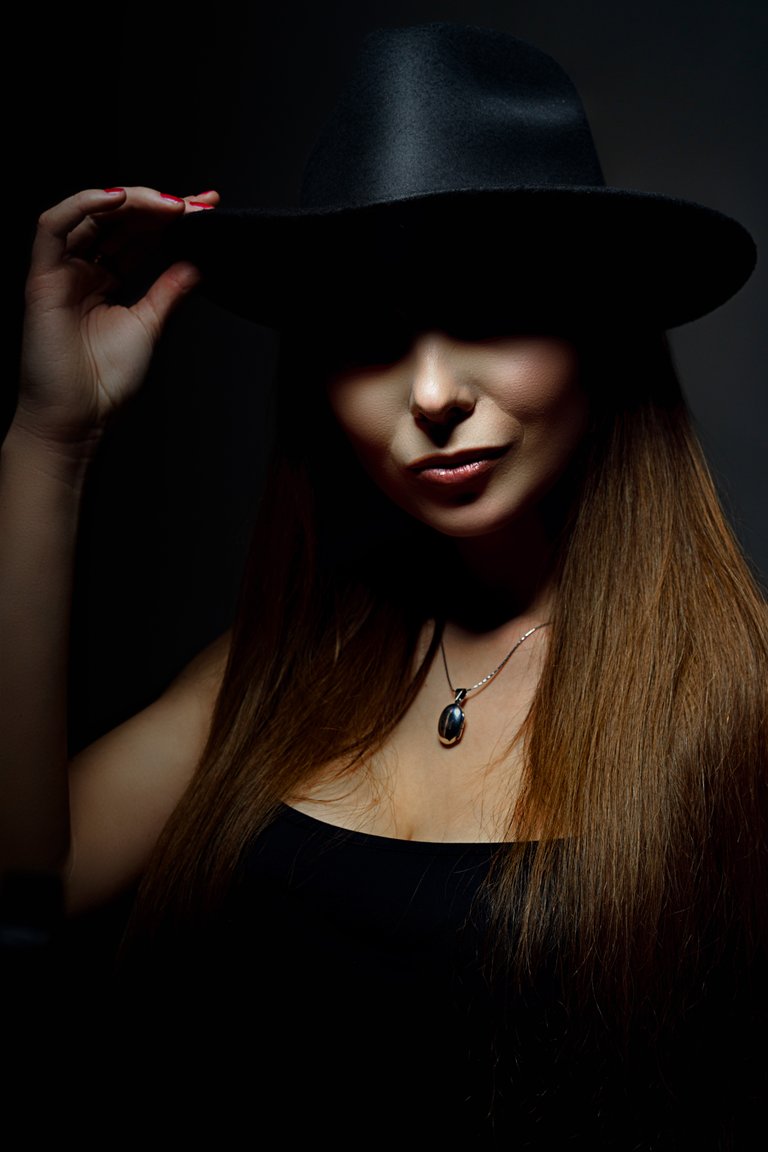 Sony A7RII + Zeiss 55mm @ f/7.1 1/200 iso 200
I am splitting my rewards 50%/50% in order to accumulate some STEEM in order to buy some ENG to create my own coin and integrate it with my website BeScouted for the photographic community.