I had previously written about a fairly radical shift away from a stationary position into one of movement. Basically I have quit my job and accommodation and will leave for Portugal tomorrow, Sunday 22 Sep, where I intend to gain experience of living in different communities in a voluntary manner without schedules or have-tos and other such daily annoyances.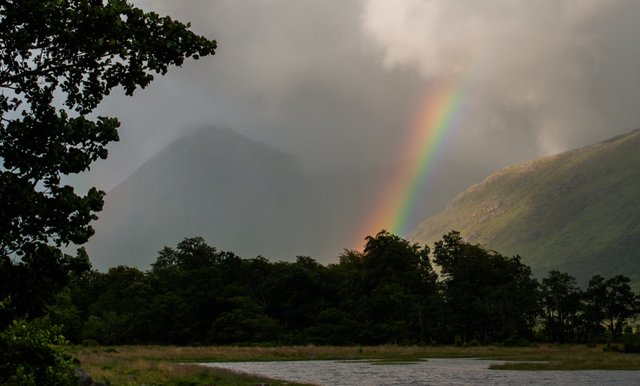 - rainbow over Glen Etive, Aug 2019
I will be living in a tent for the next few months and have only a few hundred pounds in Fiat saved. Once the alt-market starts to move - whenever that may be, but I am certain it will be quite soon - I will have flexibility. Until then, I look forward to using experience, resourcefulness and a DIY-approach to life where I learn and acquire new experiences in willy-nilly manner which is actually very far from random, although I do not know just yet what the patterns might be.
This will be my final post from Scotland and I am unsure of how my blogging future will play out in the short term. I have been winding down my presence here and have said goodbye to Princess Shanti, who is off to the Isle of Skye with her human, Mr DJ. My stuff is mostly packed and I am satisfied that I have managed to do most everything that needed to be done.
I took a few photos yesterday - another kind of goodbye as I am not taking my camera with me, although I will have access to my photo library. I don't want the hassle of thinking about the camera sitting in the tent and I don't want the distraction of time-consuming image-processing. If I had my camera with me I'd be tempted to use it a lot and I'd rather spend my time learning, not stressing and working creatively with my hands.

The princess casts a morning glance around the neighbourhood ....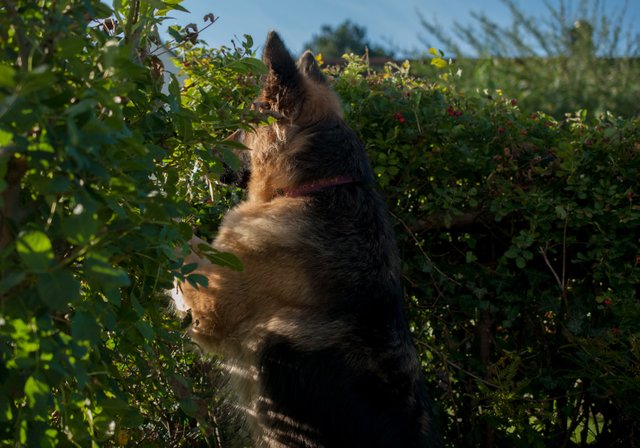 and then turns her amber gaze to reassure me that we will indeed meet again, "don't cry Barge!".....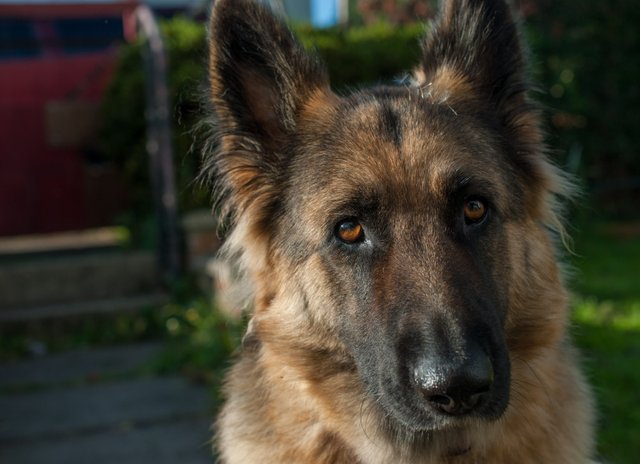 before dozing off in preparation for woofing BIG adventures to come.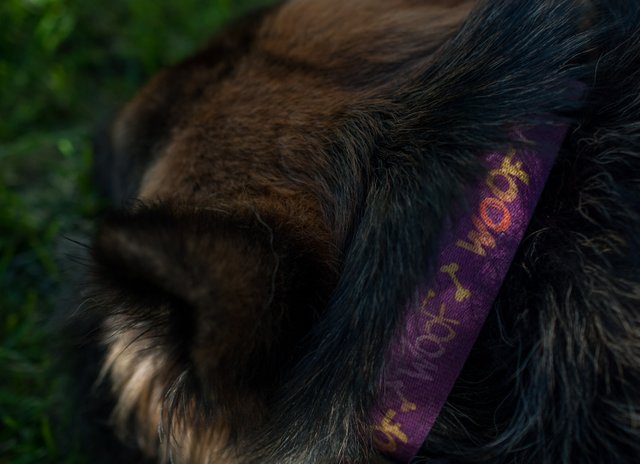 The non-Coriander Tomatoes are still producing ripe fruit. 3 weeks of daily harvesting (5 - 10 at a time) I have been gifted so far. Sky's the limit and it's still blue!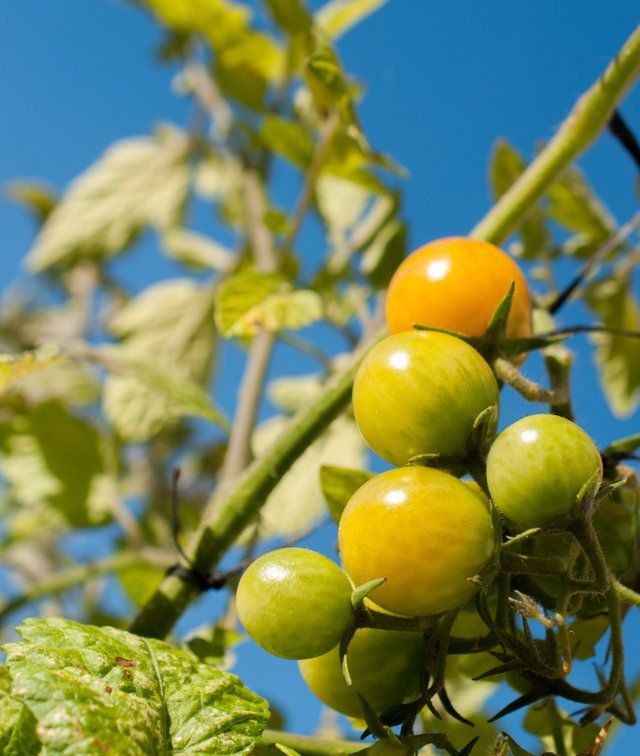 A spider sits patiently in the morning sunshine, her elaborate and intricate creation held up by just two threads on either side!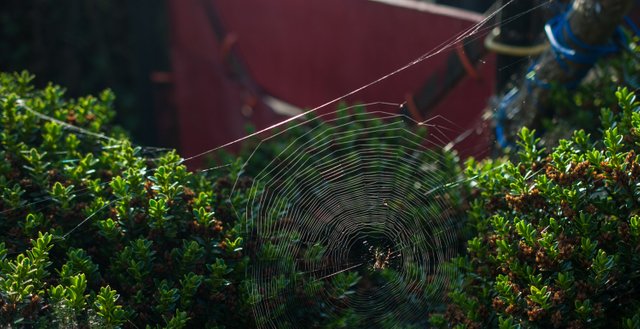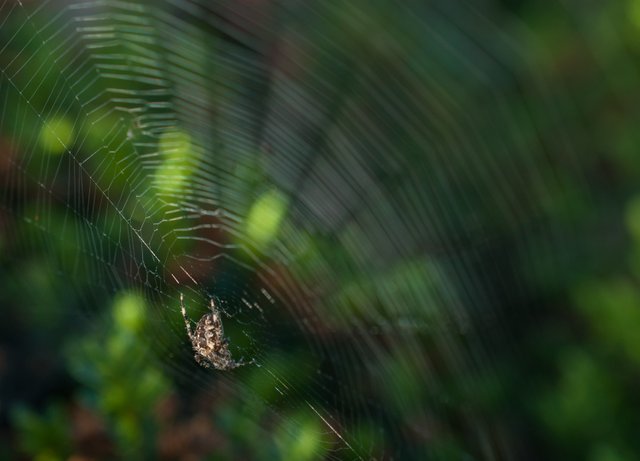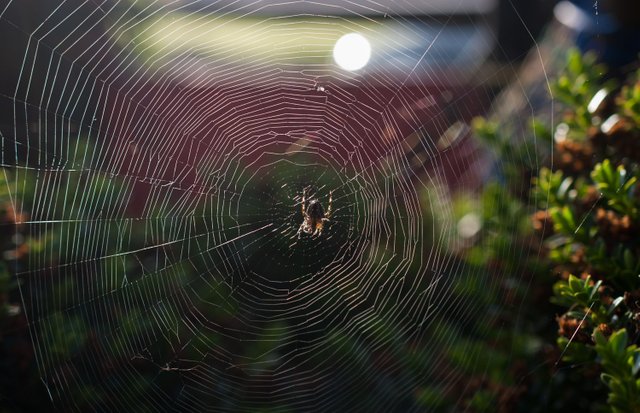 Regarding 'creativity', I am taking some basic tools with me. I'd like to work with wood and to that end I got myself a small saw and hand drill.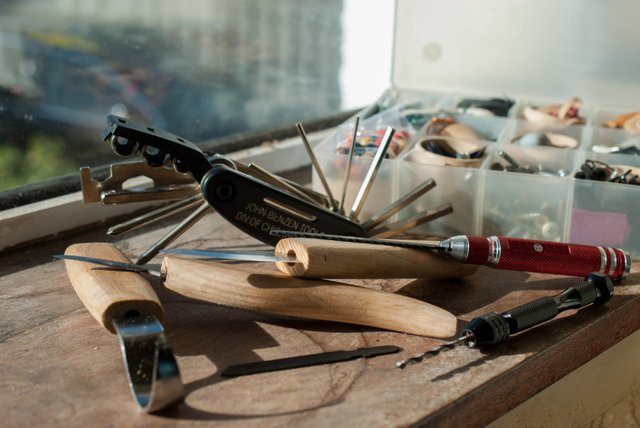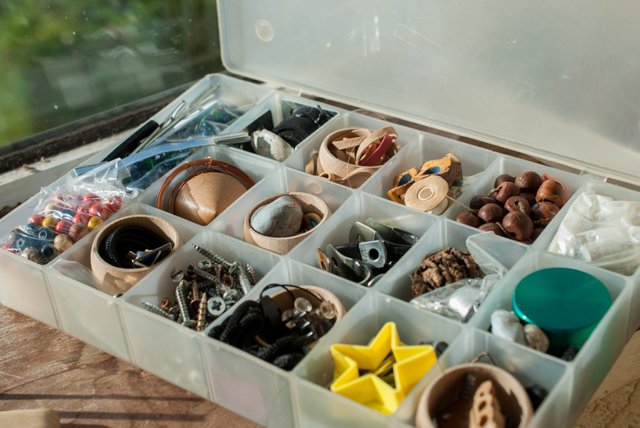 I also got myself some coloured twine and upholstery needles. I have a notion of working with cloth and wood somehow and would love to create objects I could use to barter (for food, weed, even cash I guess if required :).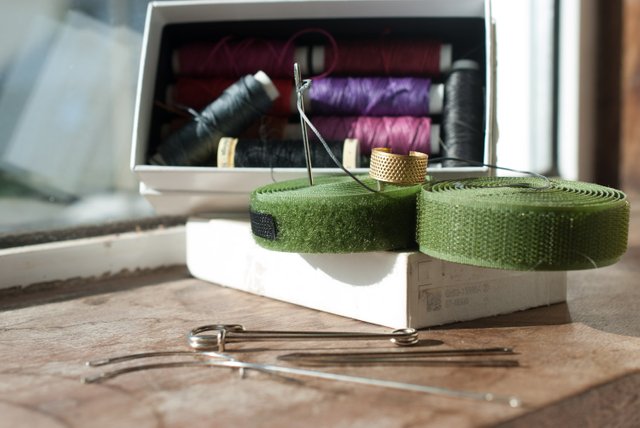 Righty ho, thanks for reading and see you around when the moon rises high.