So did you get click-baited here or are you just happy to see one of my wacky titles?
Right, let's get straight to business with no small talk or verbal foreplay. Do please excuse such unaccustomed directness.......or else please feel free to be offended and turn away in a flurry of post-HF gratis downvotes (which I will not retaliate agaist :).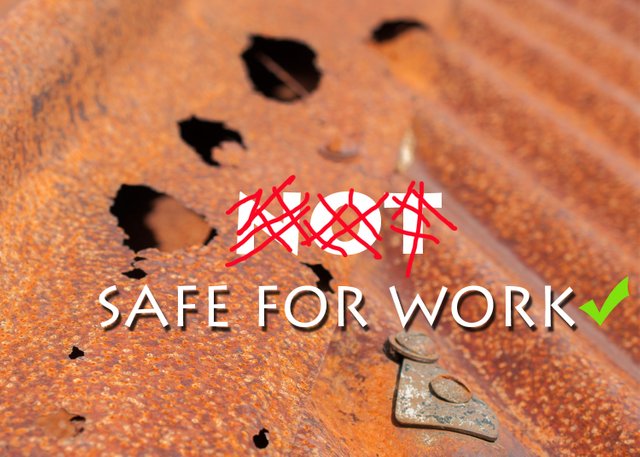 A few months ago I planted some seeds in a box and placed it outside the front door which faces South and as a result is a sun-trap, even in these Northern latitudes. The soil was a mixture of mud taken from the garden and home-made (vegetarian) compost which had been brewing stinkily all winter.
A few weeks after planting little seedlings sprouted and started to unfold upwards and outwards in a spiral dance. They had leaves but these were not Coriander leaves as I knew them - neither by smell, nor by look!
I returned to the 5-6 packs of different seeds I had in order to try and identify what might be growing. I came to the conclusion that it had to be Asparagus Pea, coz that's logical innit?
I had never consciously come across Asparagus Pea. I did not know what it tasted like nor what to do with it. I had intended to look this up on the squinternet.
Meanwhile however, Nature moved on and the Asparagus Peas started to flower and fruit.
They produced little yellow flowers upon which bees and other flying insects would occasionally alight.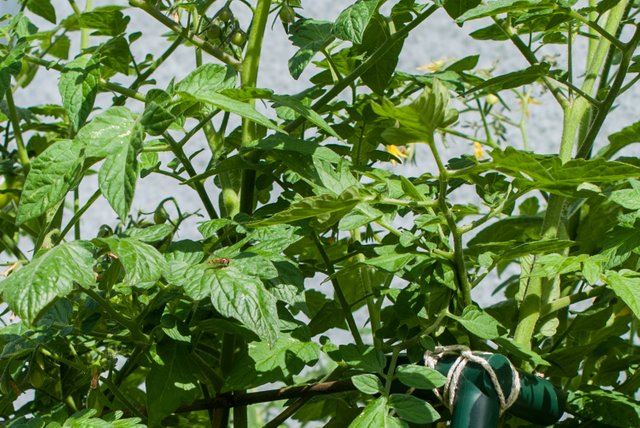 The little round 'Asparagus Pea' fruit was green and it started to get bigger.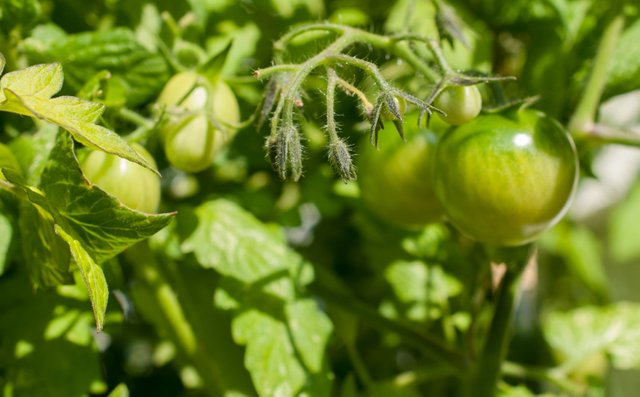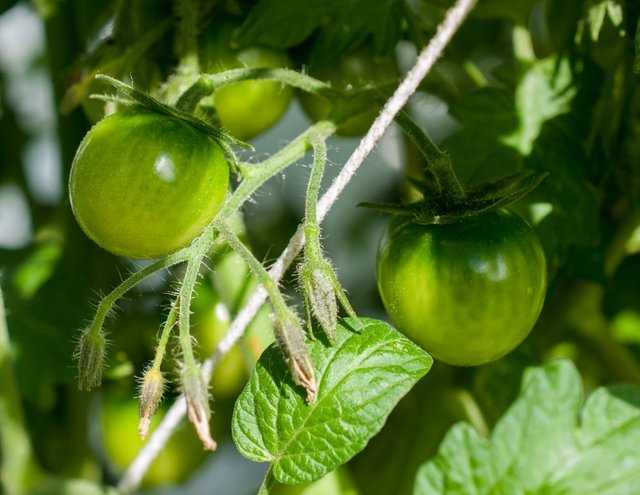 "That looks like Tomato", said barge to himself, returning to check the seed packets once again.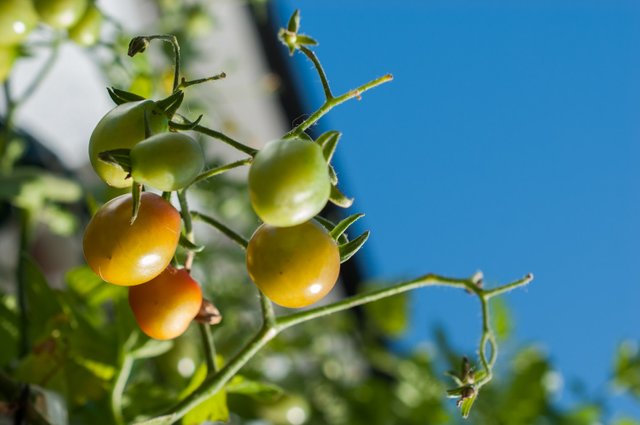 No labelled packs of 'Tomato' seeds to be found. Okay, the seeds were left-overs from a friend and may have got switched back then.
Mystery tomatoes! I was delighted and fascinated at the discovery. I still am!
The green turns to yellow which turns to orange which turns to red. I register the transitions in colour and ripeness as I water them twice daily. Colours match the rainbow, they match the vibrating chakras from the heart down.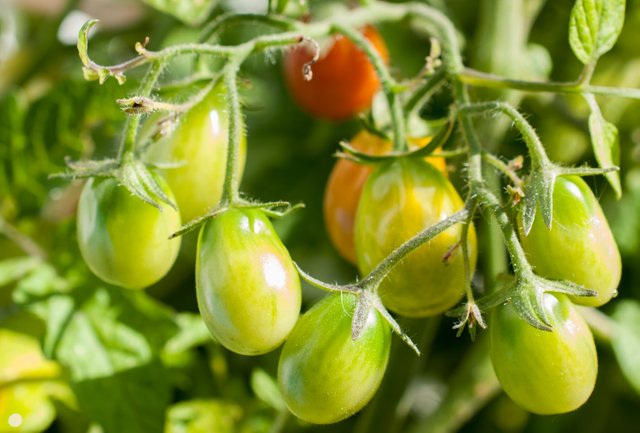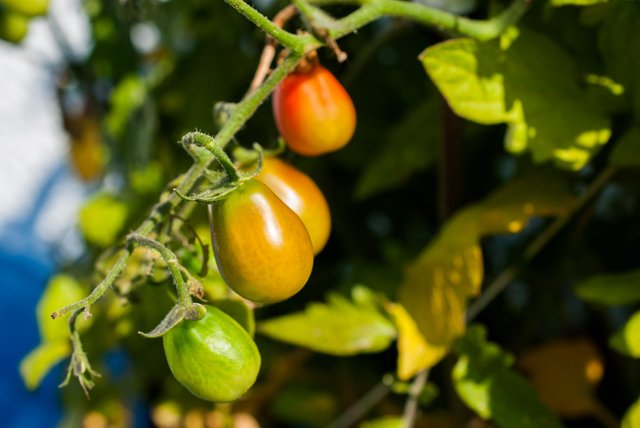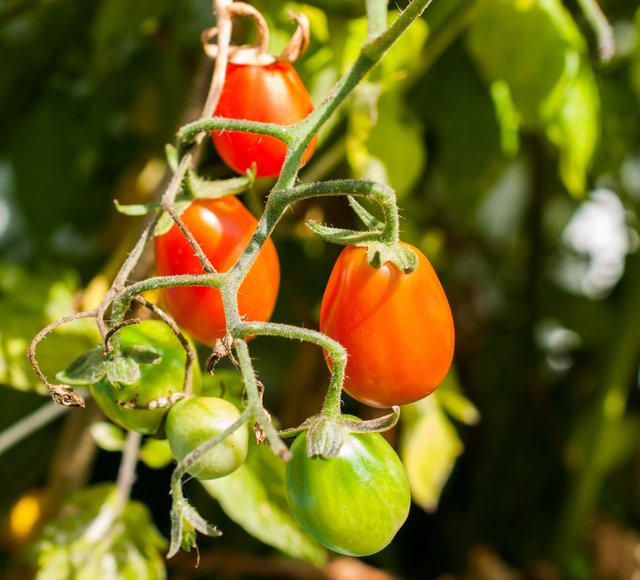 I took some more photos this morning and one of the ripe red tomatoes dropped into my hand as I was caressing it.
I washed it with gratitude. As I bit into it, warm tingling energy flowed into me and I had a taste of sweetness followed by some acidity.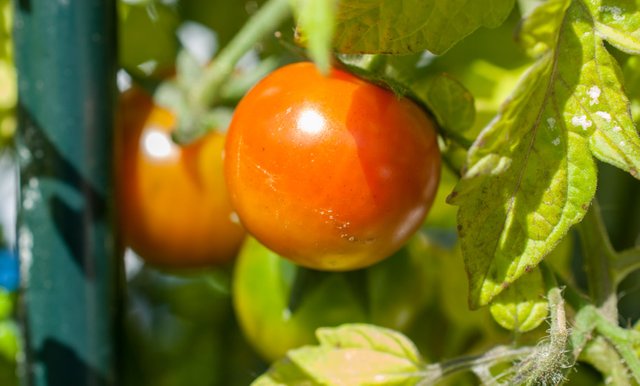 Byoooootifooooool!