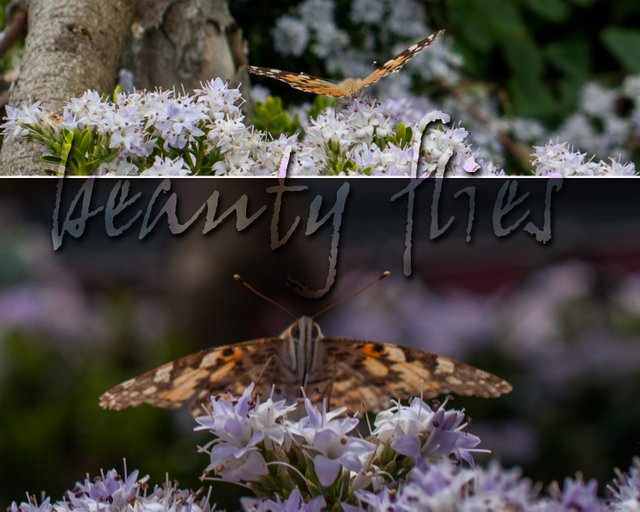 I had a hard time narrowing down photos for this post so please be prepared for some butterporn 😱 - I suggest you look away now if squeamish! In spite of my dire warning, if you do decide to take this particular plunge, I also suggest you use Steempeak for its vastly superior display of images. You can click here to view this post on Steempeak if you're not (t)here already!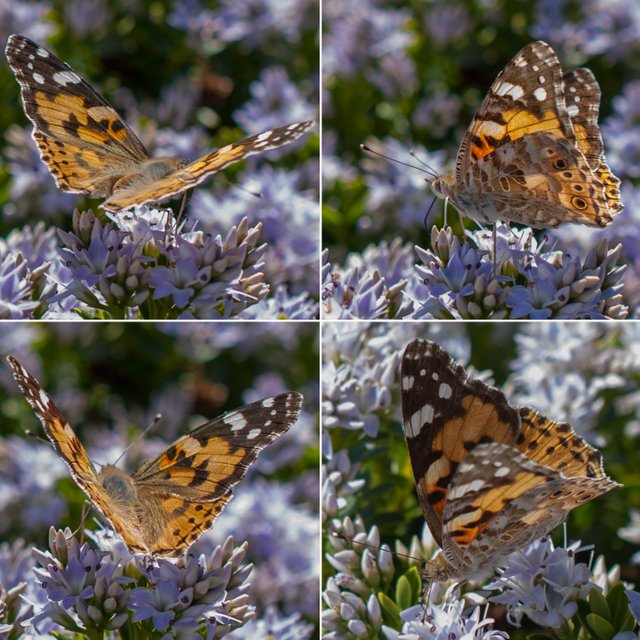 There is something magical about butterflies I find! As a kid I remember watching butterflies dance around some flowers as I stood there in the bright after-school sunshine, fascinated. Some of the other kids tried catching the butterflies and one of them succeeded in trapping a folded pair of wings between his fingers. I looked away and watched the others dance in sequences of colour and light!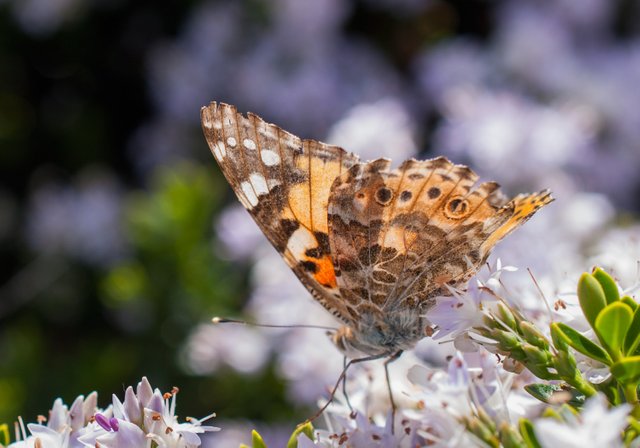 Some years later, at a different school, I did a project on butterflies and got an excellent mark for it. I basically got hold of a book on butterflies and copied out some text in neat handwriting along with some cut-out pictures pasted in. Steemcleaners wasn't around in the 80's of course and as school did not encourage 'original' thought anyway, this plagiarism was just fine for a 13 year-old. Speaking of such things, if you'd like to use the photos please do, they are for sharing AFAIC.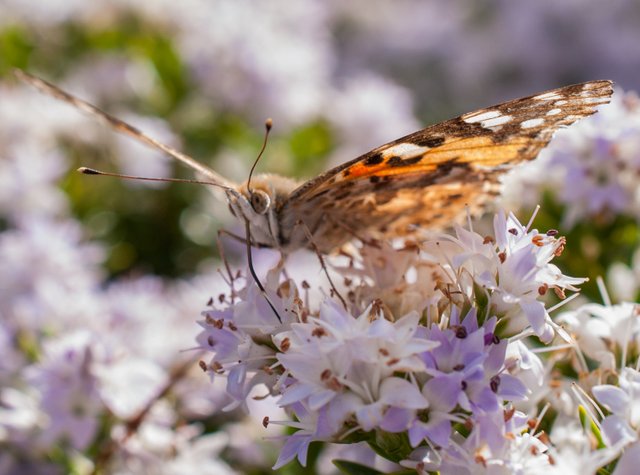 Here in the present that we call the year 2019 (coz 'school' told us to), I have seen plenty of butterflies about. I've seen the little white ones quite regularly in the back garden or when I am out for a walk, dancing in pairs or by themselves. I have also been observing butterflies alighting on the white flower bush in the front garden, which is currently in full bloom. This bush is very popular with the bees but until this year I had not seen any butterflies on it - none that hung around like these guys anyhow. Earlier today I counted nine at one time!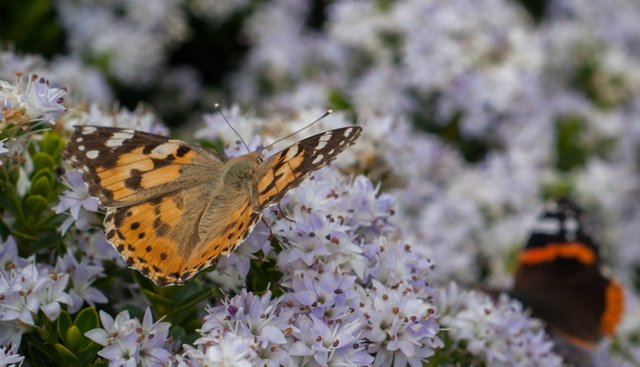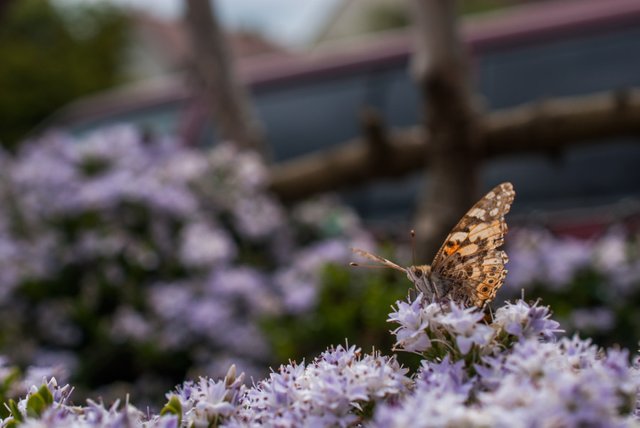 The butterflies have been coming to visit in increasing numbers over the past week or so. I have seen three different kinds hanging around with the bees and the flowers. I present - in the sequence below - Red Spot, Red Stripe and Orange, graceful visitors from the Butterfly Kingdom: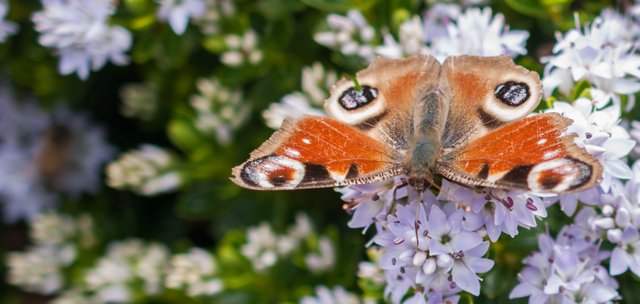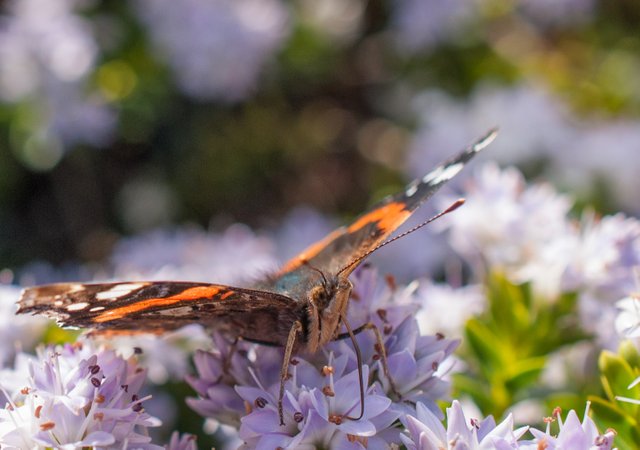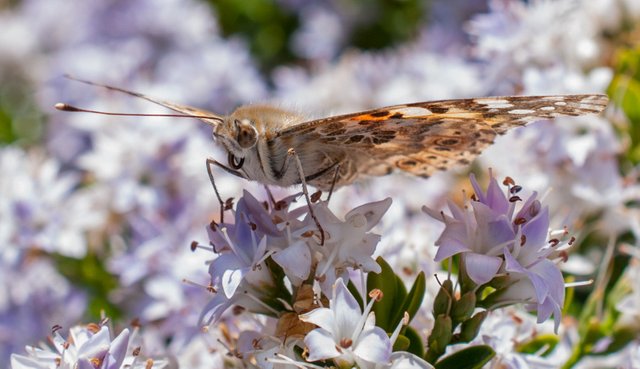 At first the butterflies were shy - as was I at this first close encounter. The Oranges were aplenty and some allowed me to creep closer and closer without fluttering off: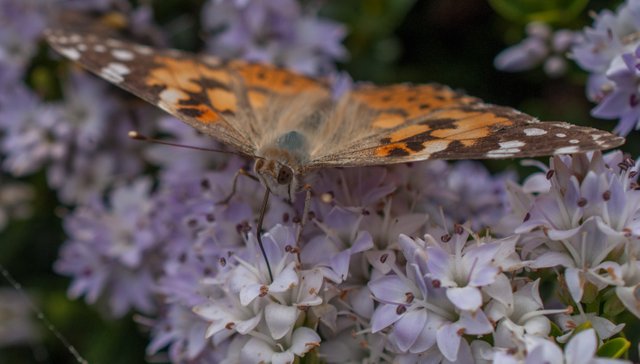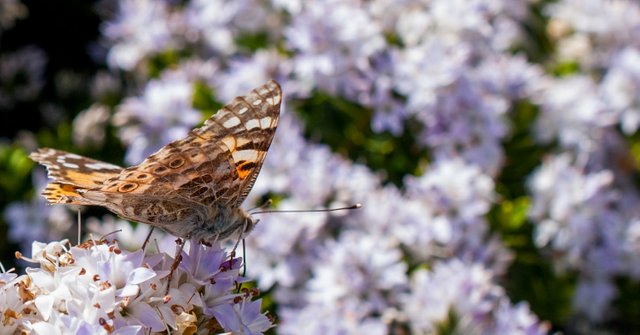 Red Spot (ie has shades of red and some spots :) came for one quick photo shoot but didn't stay very long: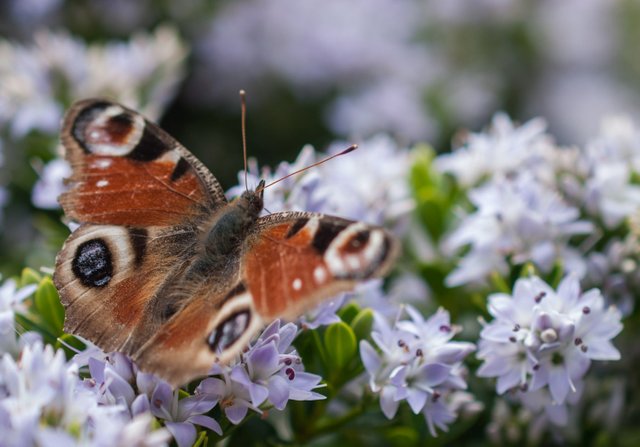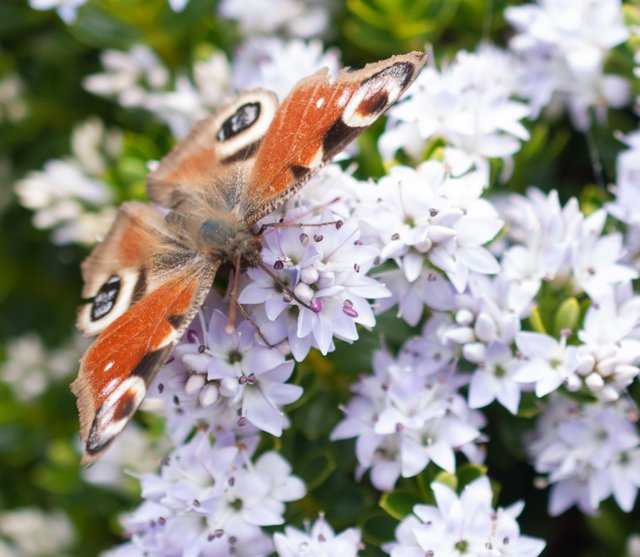 I approached Orange slowly, unable - with my naked eye - to fully make out the uncurling of a long tongue with which to gather sweet nectar: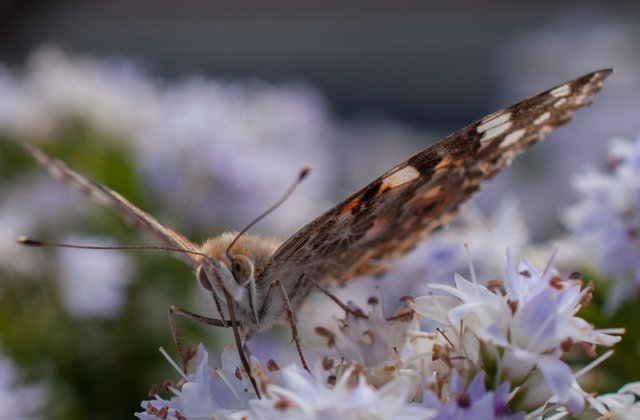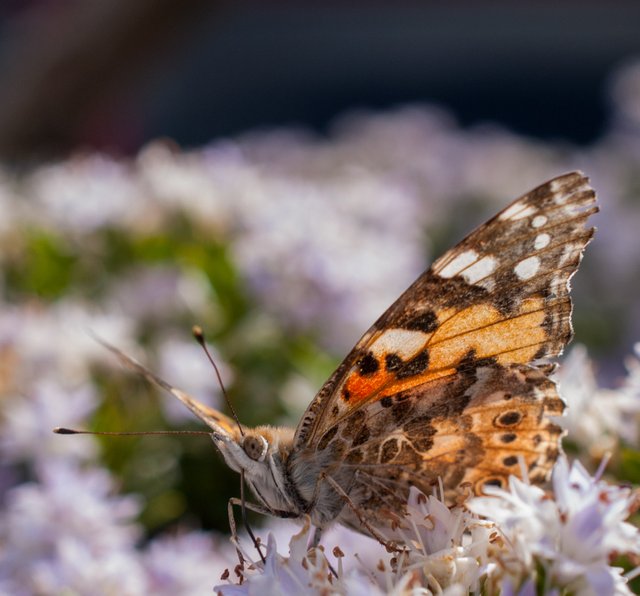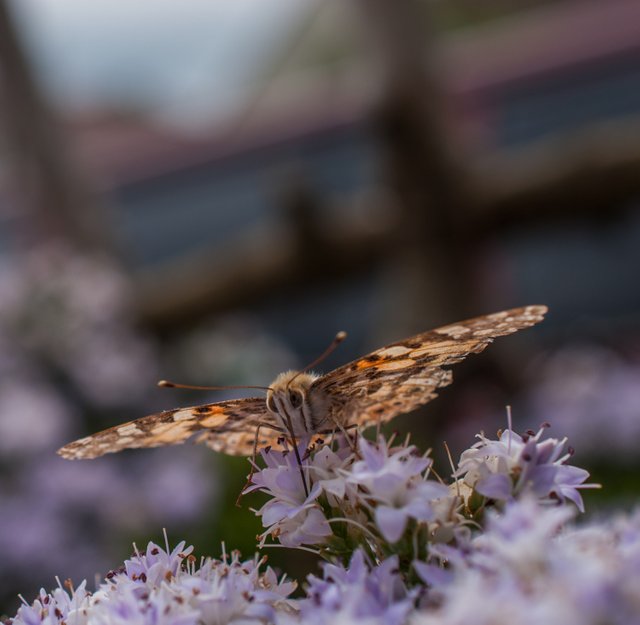 Red Stripe (um, pretty obvious this one, no?) came on two occasions that I had camera in hand. Rather more flighty than Orange, I was nonetheless allowed within a certain proximity and shown some funky wingArt :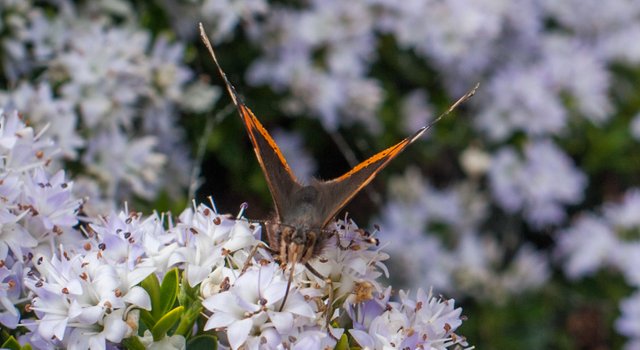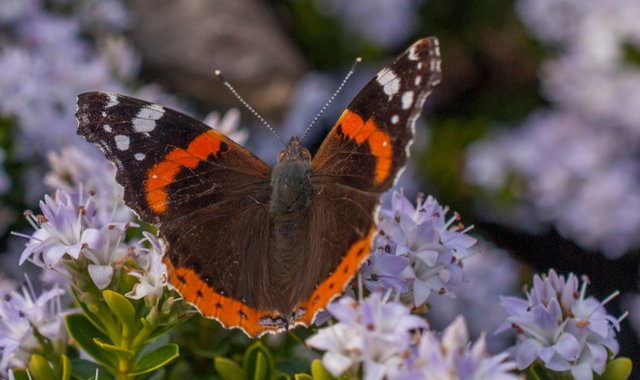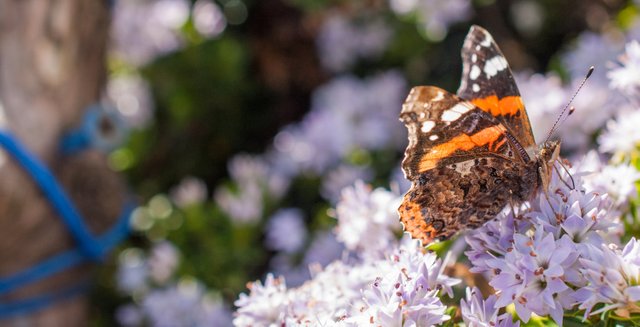 The butterflies and bees seemed to have no issues with each other, aware of the abundance all around. Occasionally they would find themselves sharing a bunch of flower-bongs; occasionally a bee would bump into Orange (but never the other way around). On one occasion a bee missed its landing spot and alighted on one of the Oranges I was about to photograph - everyone was startled by this and the moment wasn't captured. We all managed a good chuckle over it however, and the B's went back to their respective, busy yet peacefully co-existing, Bee-ing and Butterfly-ing: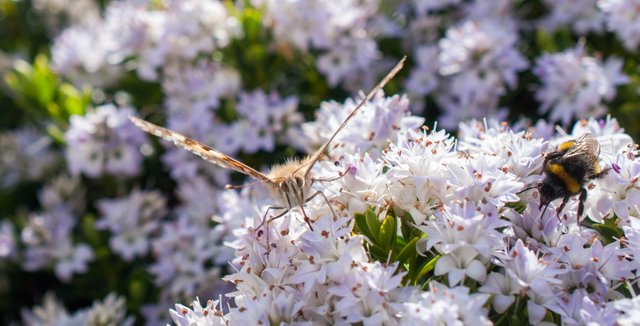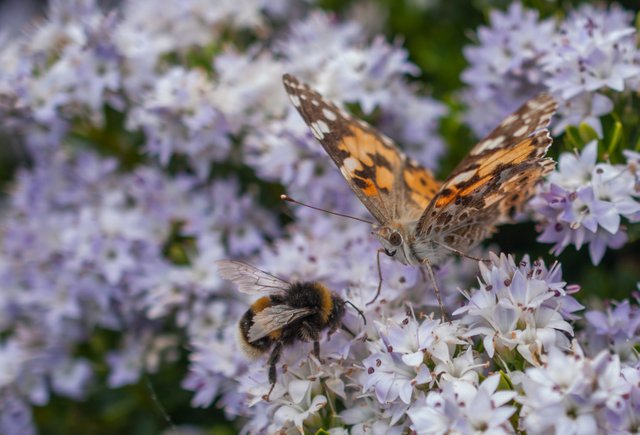 I hope you enjoyed the zoomed in time with these delightful little creatures whose dance of hope and wonder is performed everywhere - else why do we have 'butterflies' in our stomachs before that 'special' date huh?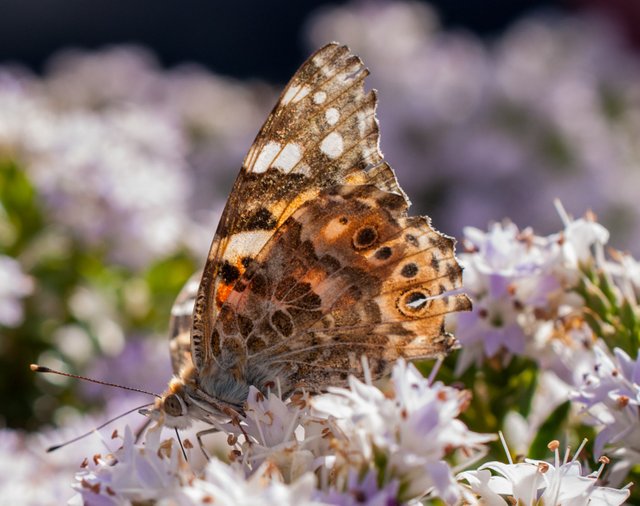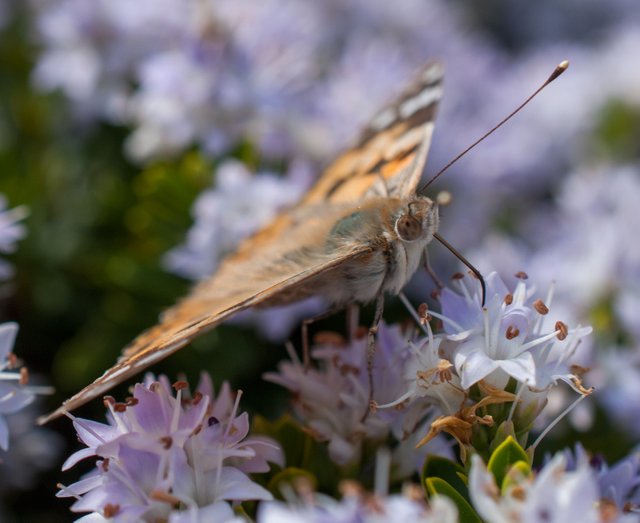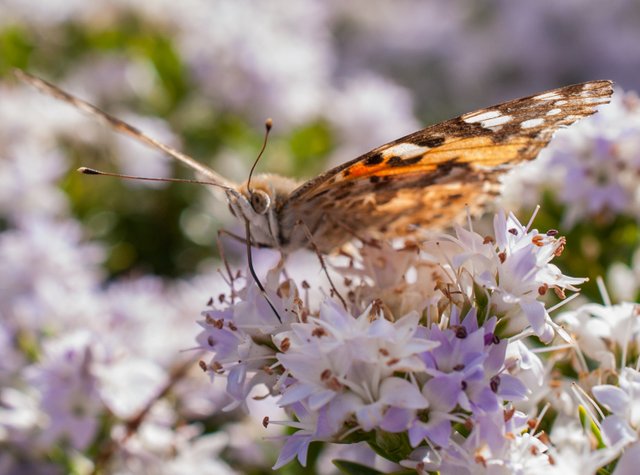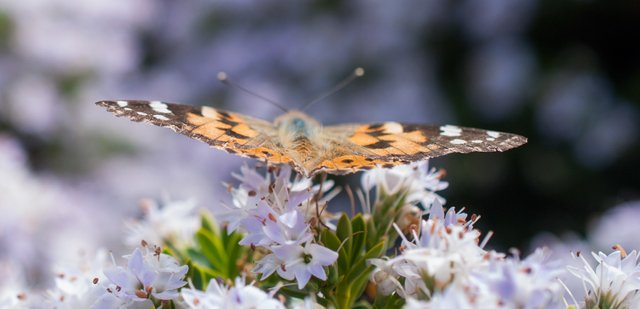 Thanks for stopping by 🔆