BLACK AND WHITE PHOTOGRAPHY CONTEST WEEK #013 WINNERS ANNOUNCEMENT + REVIEW / WEEK #014 - 3SBI + 150 PHOTOS! - SUBMISSION POST
---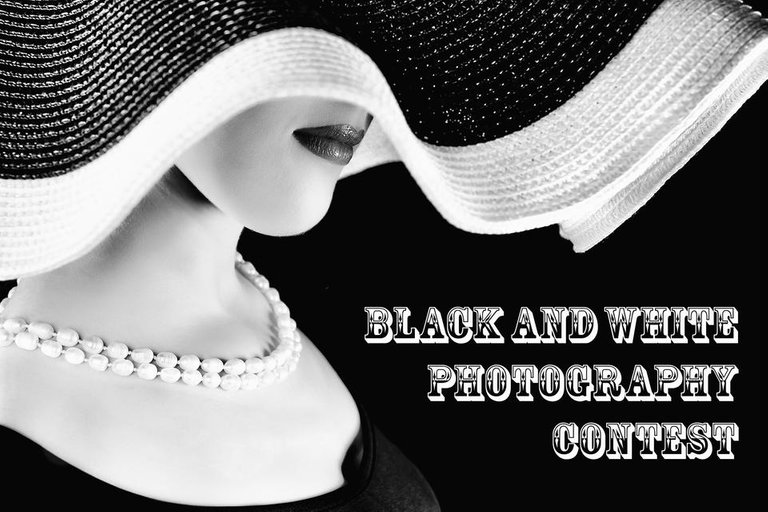 WINNERS ANNOUNCEMENT FOR THE WEEK #013
Quite a major announcement. As from now together with announcement of the winner will try to give some brief comments/critics to every winning photo
in order to bring some more value to the post itself. Lets hope this gonna help to understand some basics of photography, as well pointing tips and tricks while shooting
So here we go...

1ST PLACE
@manoldonchev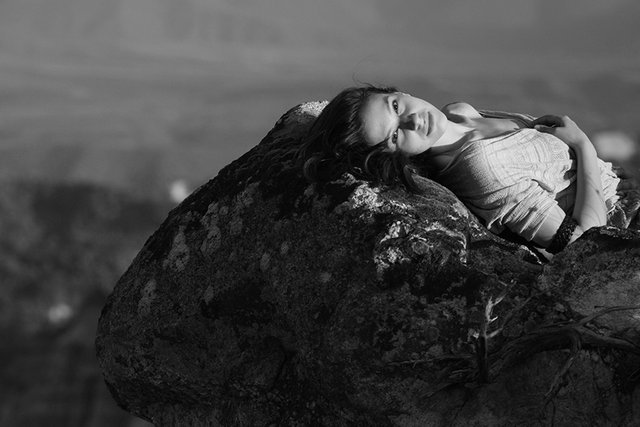 Well, this portrait initially caught my attention a lot. Call it personal maybe, but its a fact. It is very unusual composition with great usage of light on a model face, while most of other frame remains in the shadow. Combined with kind of triangle lines of the stone, it makes perfect composition. Well deserved!
---
2ND PLACE
@yellowmode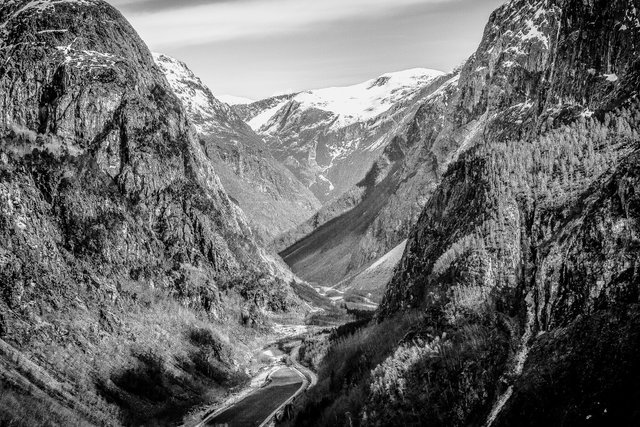 Mountain landscape always has WOW factor and guess not for me only. That's because normally most of people lives far away from then. Obviously it is nothing special for a Highlanders, but we are not they :D So what do we have here. Just great diagonal composition pressed from both sides and leading or eye into the road serpentine away.. and away.. and away. White snow on the top of mountains brings additional contrast perfectly looking in BW conversion
---
3RD PLACE
@digi-me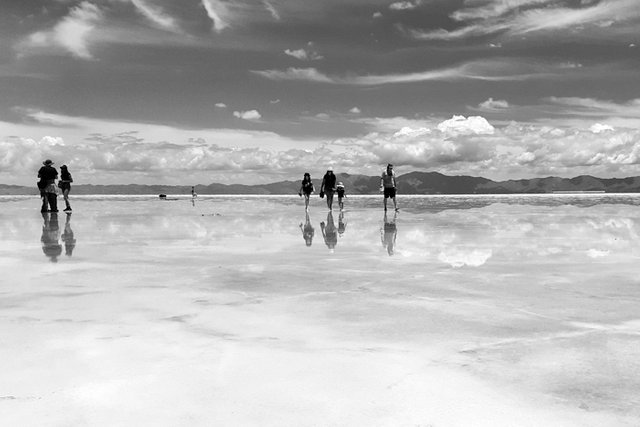 Just amazing salt flat. At this point I remember our trip to Larnaca with quite famous Salt Lake, just at this time at was completely dried out and without much reflection, just some oil or fat on the top of the salt. And here is majestic reflection!!! And it is very well employed. The reflection of the clouds bring some kind of surrealism, something from another planet... Almost centered but very right weighted composition

---
---
HONORABLE MENTIONS
@orjantomarcelo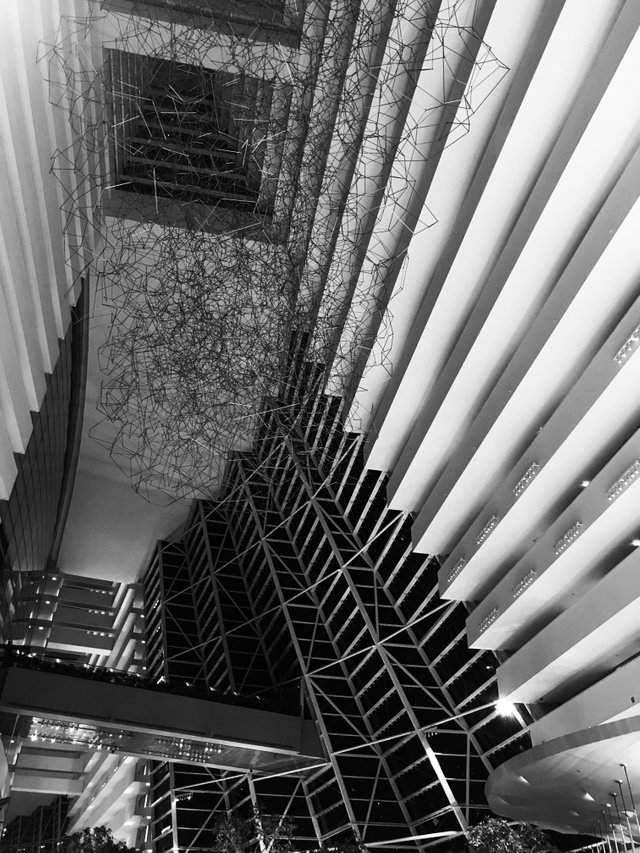 Honorable mention for creativity in choosing final composition. Have almost broken my neck trying to understand what is it and how is it... Quite amazing example of artistic approach to modern architecture. Those parallel lines works perfectly and repetitive, especially in BW. Just mind-blowing
---
@boddhisattva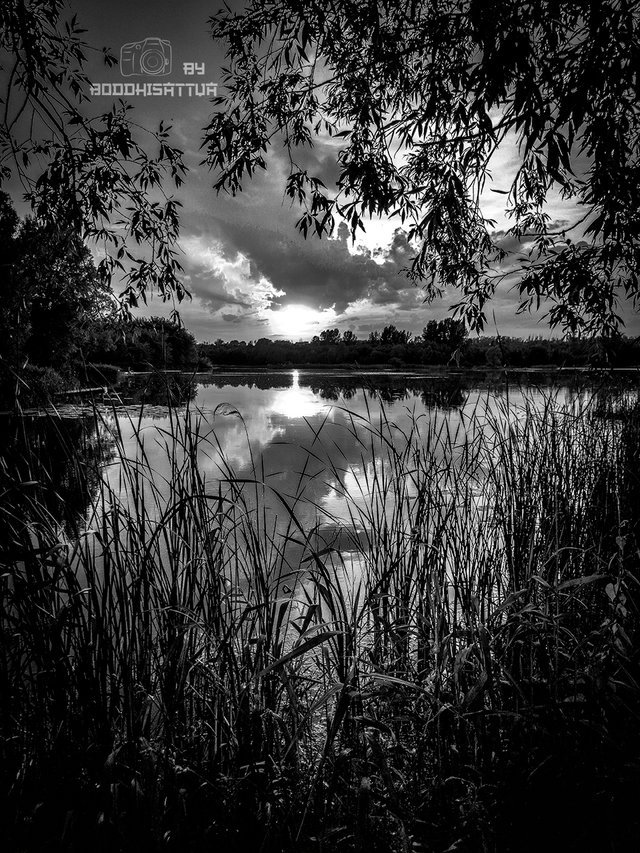 Back to landscapes. This time some lake on sunset. And it is extremely perfectly framed bu grass and trees. While keeping enough space to show us mirror of the calm water and the last ray of the sun on sunset. Actually also mirrored on the water surface. Excellent view!
---
@tinamarr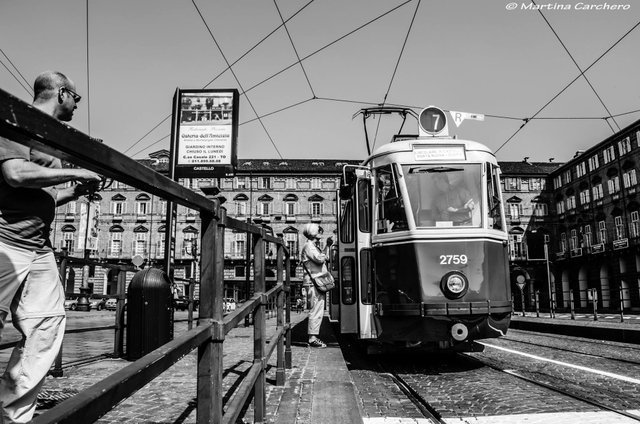 And the last one for today. A perfect example of street photography Pretty cool dynamic (made stronger by lover shooting point and wide angle lens) of approaching tram from the right and man's figure in movement from the left. Guess they have to meet somewhere and hopefully without any accident :) those metal holders brings additional leading line, while electric wires making some amazing network in the sky. The image is very well supported by angled building at the foreground, nice balance.
---
WEEK #014

| | |
| --- | --- |
| | THE RULES |
| 1 | The contest is open for entire STEEMIT community |
| 2 | TOPIC - BLACK AND WHITE PHOTOGRAPHY / Any type and genre |
| 3 | Entries must be original work - NO PLAGIARISM |
| 4 | The entry/photo or artwork must be in COMMENTS to this thread, add link to initial post if you like |
| 5 | Short description is warmly welcome |
| 6 | You may submit ONE(1) entry per week |
| 7 | All entries must be submitted by the Wednesday following this post (24.00Hrs CET) |
| 8 | NO UPVOTE, NO FOLLOW, NO RESTEEM |

All entries will be judged on basis of visual impact/creativity and quality/techniques. This is PHOTOGRAPHY contest, don't forget :)
So go outside and be creative

---
PRIZES
1st place - 1SBI + 75 PHOTOS
2nd place - 1SBI + 50 PHOTOS
3rd place - 1SBI + 25 PHOTOS
Honorable mentions

SPONSORED BY @drakos

Vote at https://steemit.com/~witnesses or via SteemConnect
https://v2.steemconnect.com/sign/account-witness-vote?witness=drakos&approve=1

SPONSORED BY PHOTOSTREEM courtesy @news-today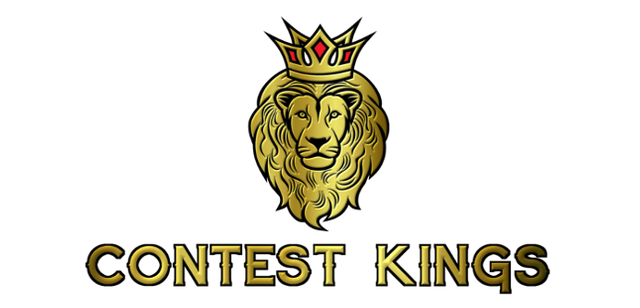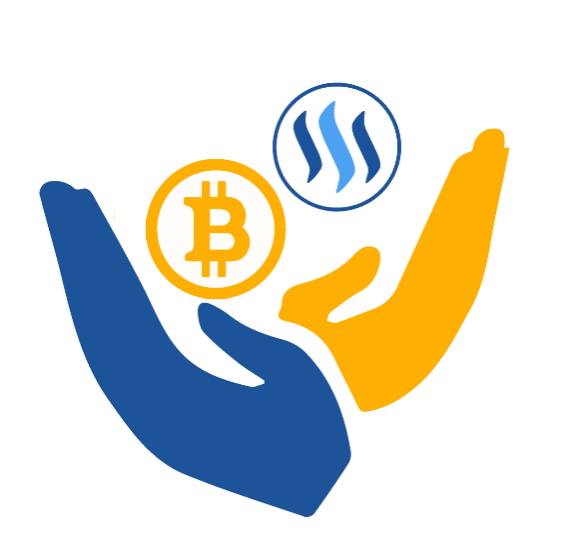 @steembasicincome


Solely curating PHOTOGRAPHY. To support You can
Follow the Trail either directly delegate with SP

Calling all previous winners further to participate and make contest more popular and visible: @wwwiebe @boddhisattva @bethvalverde
@keithboone @artbyadida @mirla33 @fleur @olivia08 @manoldonchev @fotostef @joyrobinson @qwerrie @rosatravels @gingbabida @digi-me @bwar
@zirochka @gorafarid @spotlight.artist @sidekickmatt @opidia @elkezaksek @capitanonema @deadgrlsuppastar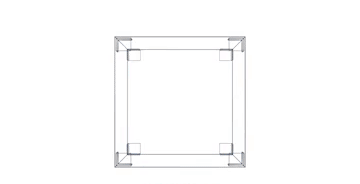 ---
---