Hello dear Steemians,
Hallo liebe Steemians,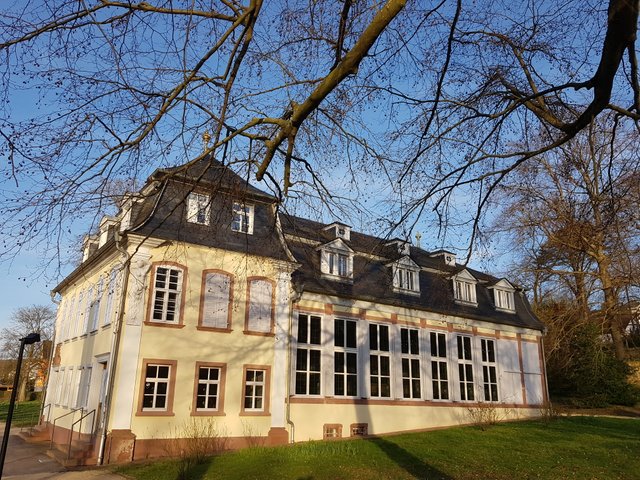 Wertheim Hofgarten is a very popular and not quite cheap district of the large district town Wertheim am Main. Some well-heeled inhabitants of Wertheim have their residence there. The visitor from outside the village will certainly notice the little castle in the Hofgarten with the park belonging to it.
🏰 🌞 🌅
Wertheim Hofgarten ist ein sehr beliebter und nicht ganz günstiger Ortsteil der großen Kreisstadt Wertheim am Main. Einige gut betuchte Einwohner Wertheims haben dort ihren Wohnsitz. Dem ortsfremden Besucher wird sicherlich softort das Schlösschen im Hofgarten mit dem dazu gehörigen Schloßpark ins Auge stechen.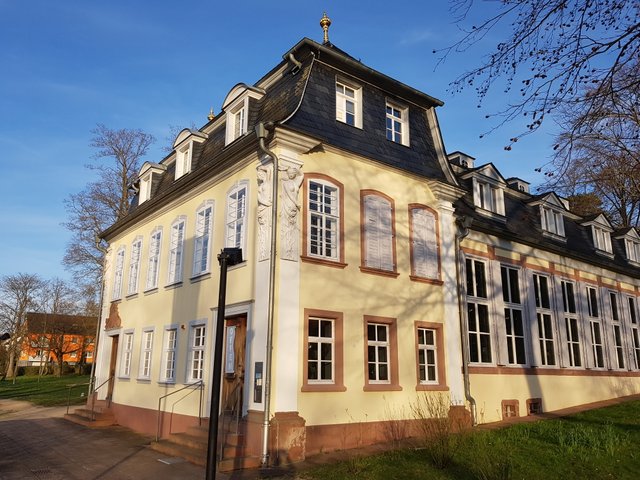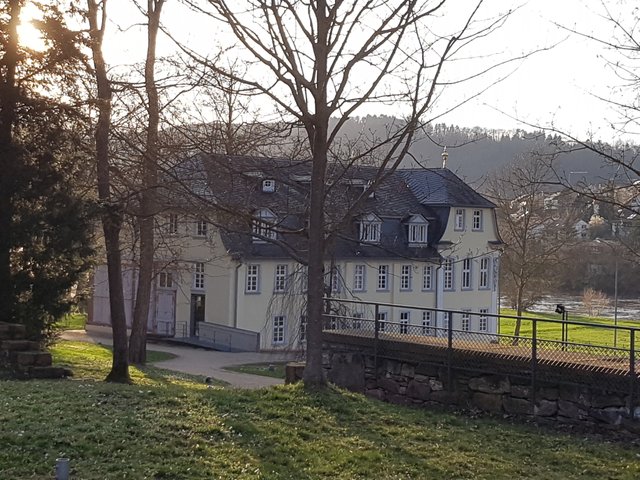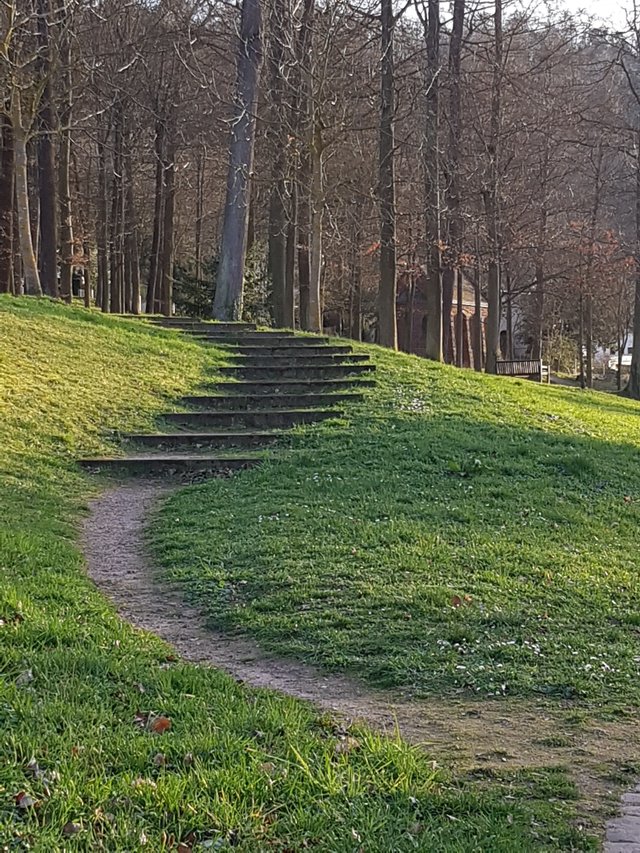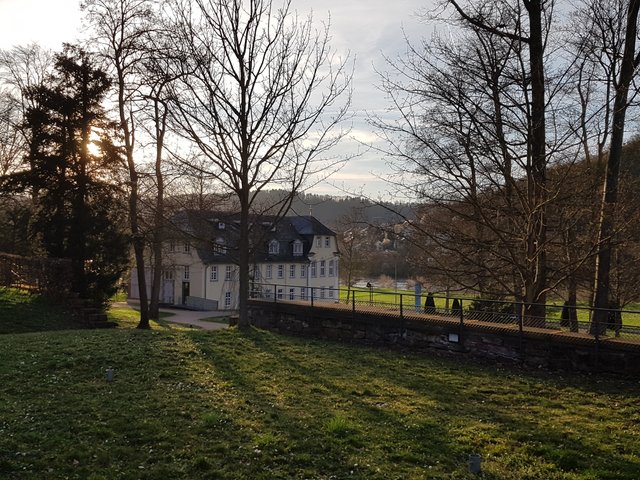 Das 1777 als Sommerresidenz für den Grafen Friedrich Ludwig der evangelischen Linie des Hauses Löwenstein-Wertheim erbaute Rokoko-Gebäude wurde vor einigen Jahren aufwendig restauriert und beherbergt heute Kunstsammlungen, die besichtigt werden können. Als Kind habe ich sehr oft in dem Park gespielt, während meine Eltern das Clubleben im örtlichen Tennis Verein Gelb Blaub genossen. Dazu später mehr. Damals war der Park allerdings total verwildert und zugewuchert, und das Schlösschen war in einem jämmerlichen Zustand.
🏰 🌞 🌅
Built in 1777 as a summer residence for Count Friedrich Ludwig of the Protestant line of the House of Löwenstein-Wertheim, the rococo building was lavishly restored a few years ago and now houses art collections that can be viewed. When I was a child I often played in the park, while my parents enjoyed the club life in the local tennis club Gelb Blaub. More about this later. At that time, however, the park was completely overgrown and overgrown, and the little castle was in a miserable state.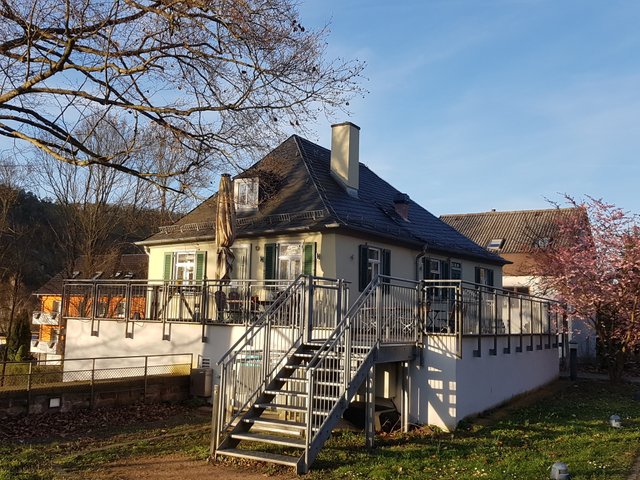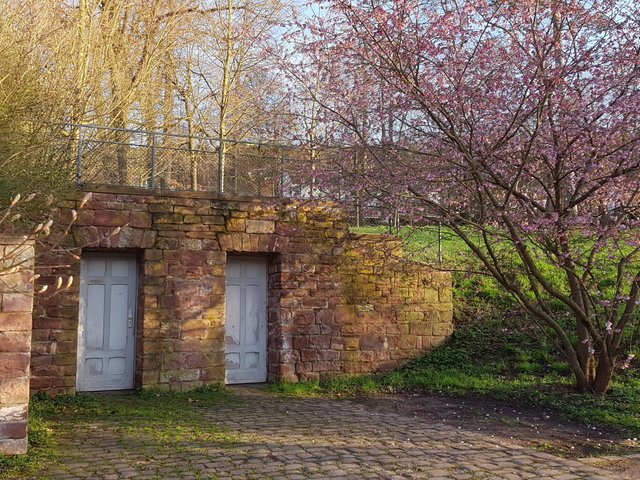 Völlig versteckt im Urwald und ebenso verfallen war damals auch das Häuschen, in dem heute ein Café betrieben wird. Diese Fotos habe ich am vergangenen Sonntag gemacht. Es ist richtig schön zu sehen, wie langsam die Natur erwacht.
🏰 🌞 🌅
Totally hidden in the jungle and just as dilapidated was the cottage, in which a café is run today. I took these photos last Sunday. It is really nice to see how slowly nature awakens.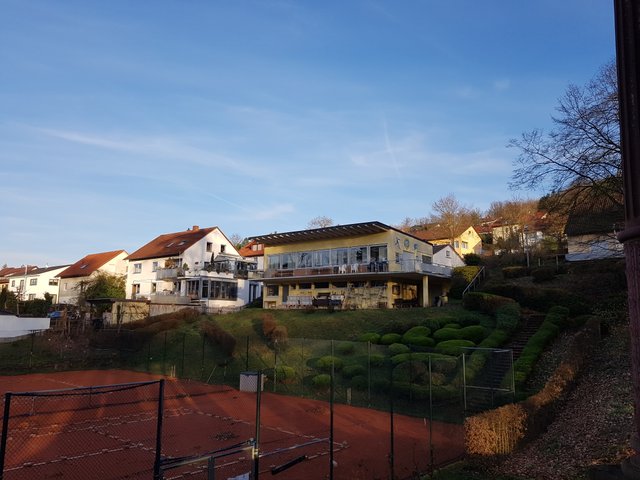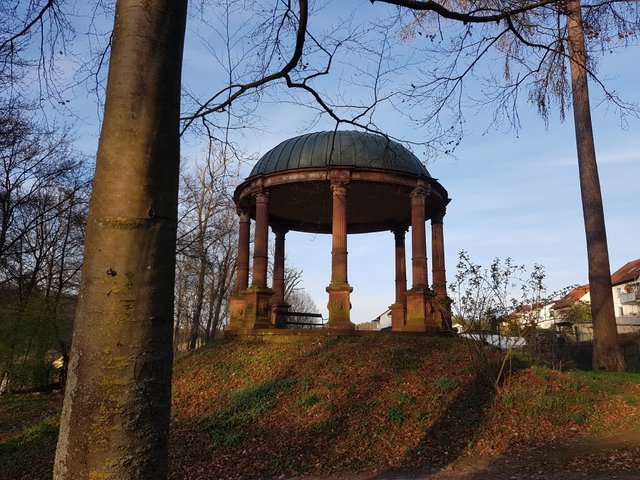 Wie bereits erwähnt, grenzt die Anlage des örtlichen Tennisclubs an den Park. Wertheim kann wohl mit Recht behaupten, eine der schönsten Tennisanlagen zu haben. Sogar mit Tempel.
🏰 🌞 🌅
As already mentioned, the grounds of the local tennis club border on the park. Wertheim can rightly claim to have one of the most beautiful tennis facilities. Even with a temple.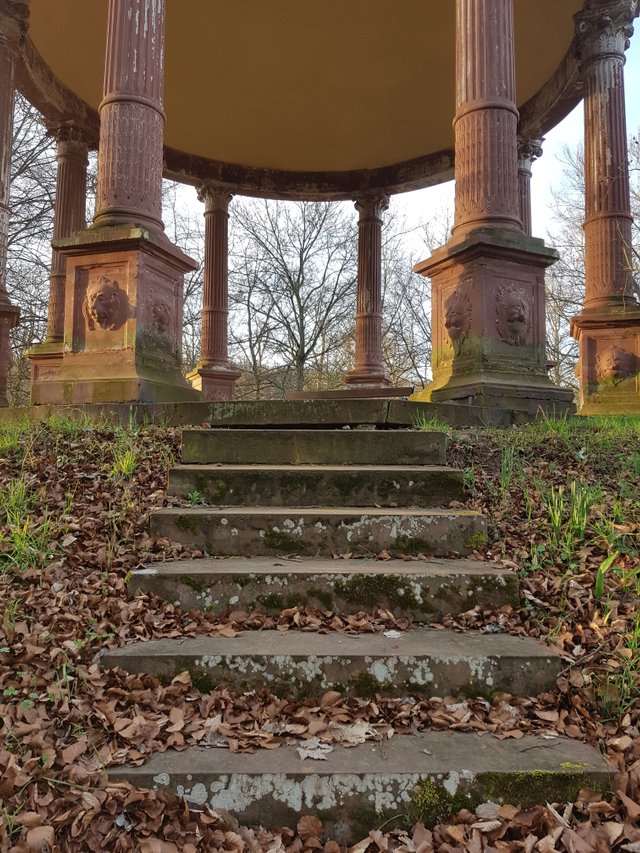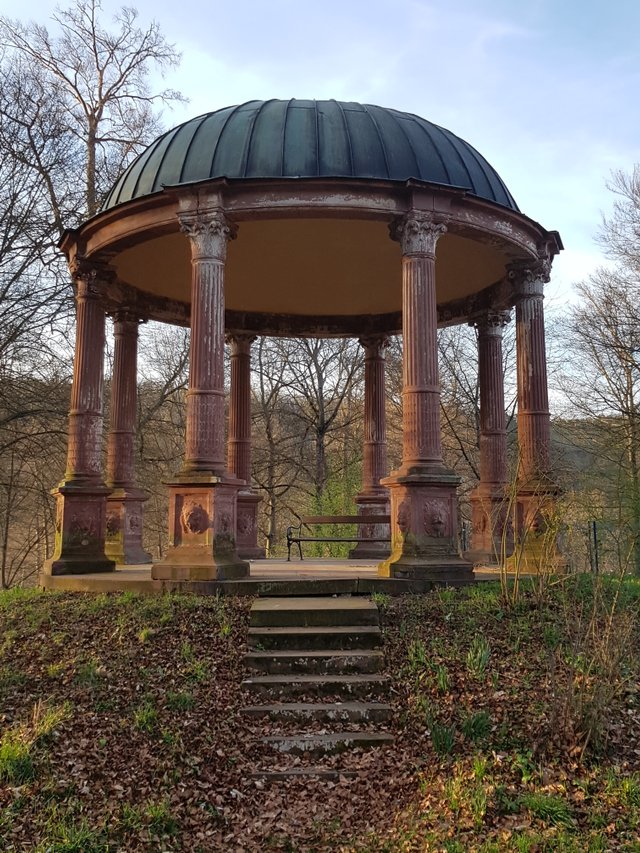 Auch der Tempel wurde schon einige Jahrzehnte vor den übrigen Gebäuden restauriert. Ich kenne ihn aus meiner Kindheit noch ziemlich verfallen und teilweise baufällig. Nach Beendigung der Resaurationsarbeiten wurde von meiner Mutter das Tempelfest initiiert, das daraufhin einmal im Jahr abgehalten wurde. Als Jugendlicher lernte ich auch, daß einige unserer besten Spieler auch sehr trinkfest waren. ;-) Ach ja, und dort hatte ich meinen ersten bezahlten DJ Job. ;-)
🏰 🌞 🌅
The temple was also restored a few decades ago before the other buildings. I know it from my childhood still quite dilapidated and partly dilapidated. After the completion of the restoration work, my mother initiated the temple festival, which was then held once a year. As a teenager I also learned that some of our best players were also very hard drinking ;-) Oh yes, and there I had my first paid DJ job. ;-)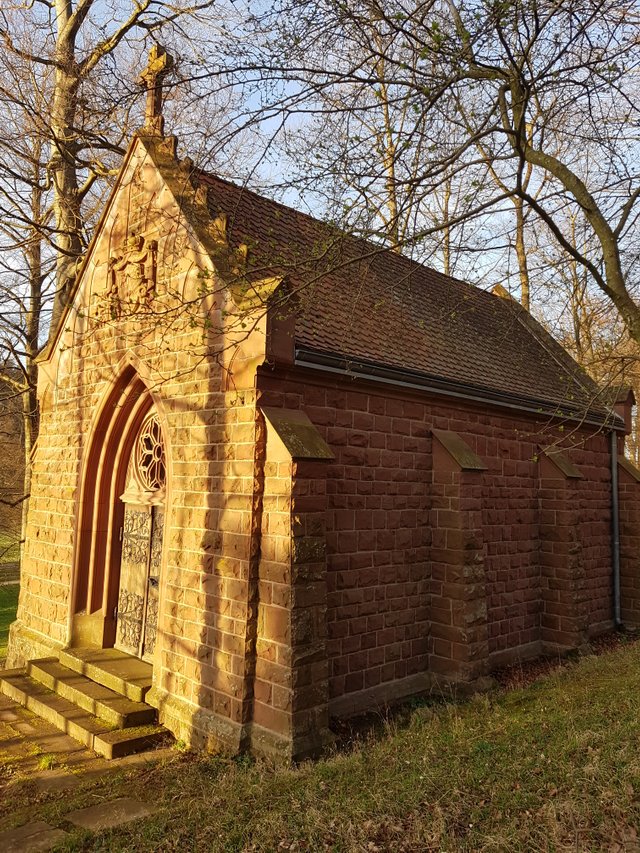 Ziemlich gruselig fanden wir als Kinder die kleine Kapelle, die damals verwunschen im Dickicht des Park-Urwaldes lag. Als wir durch die Fenster guckten, konnten wir die Särge sehen, die in der 1916 erbauten Grabkapelle stehen.
Ich zitiere nun wortwörtlich aus der unten genannten Quelle:
"Die letzte größere Umformung des Gartens und seiner Wege erfolgte 1916 mit dem Bau einer Grabkapelle, die Ihre Durchlaucht Prinzessin Wilhelm zu Löwenstein-Wertheim-Freudenberg veranlasst hatte. In dem Kapellenraum befinden sich die Sarkophage von Wilhelm Prinz zu Löwenstein-Wertheim-Freudenberg (1863 – 1915), Prinzessin Wilhelm zu Löwenstein-Wertheim-Freudenberg geb. Louise Friederike Freiin von Fabrice (1859 – 1927), Prinzessin Dorothea, die 1889 geboren und gestorben ist, Fürstin Wanda zu Löwenstein-Wertheim-Freudenberg (1867 – 1930) und Fürst Ernst zu Löwenstein-Wertheim-Freudenberg (1854 – 1931)."
🏰 🌞 🌅
_As children we found the small chapel, which lay enchanted in the thicket of the park jungle, quite scary. When we looked through the windows, we could see the coffins standing in the grave chapel built in 1916.
I now quote literally from the source mentioned below:_
"The last major alteration of the garden and its paths took place in 1916 with the construction of a burial chapel, which Her Serene Highness Princess Wilhelm had ordered to Löwenstein-Wertheim-Freudenberg. In the chapel room there are the sarcophagi of Wilhelm Prince zu Löwenstein-Wertheim-Freudenberg (1863 - 1915), Princess Wilhelm zu Löwenstein-Wertheim-Freudenberg nee. Louise Friederike Freiin von Fabrice (1859 - 1927), Princess Dorothea, who was born and died in 1889, Princess Wanda zu Löwenstein-Wertheim-Freudenberg (1867 - 1930) and Prince Ernst zu Löwenstein-Wertheim-Freudenberg (1854 - 1931)."_