Hello dear Steemians,
Hallo liebe Steemians,
we live in exciting times...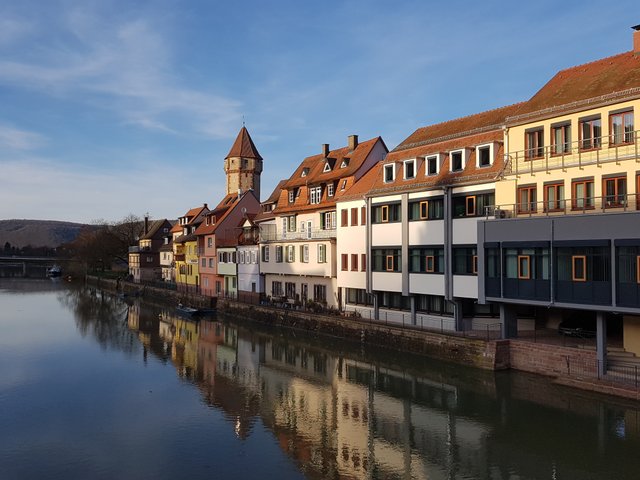 in Tauber Franconia the temperatures are finally rising with wonderful sunshine. In our small town of Wertheim, people made extensive use of the weekend and were in droves in the city and generally in the fresh air.At the moment life in Baden-Württemberg is still taking its usual course.
🕊 🕊 🕊
in Tauberfranken steigen die Temperaturen bei herrlichem Kaiserwette endlich an. In unserer Kleinstadt Wertheim haben die Menschen am Wochenende ausgiebig davon Gebrauch gemacht und waren in Scharen in der Stadt und generell an der frischen Luft. Momentan nimmt das Leben in Baden-Württemberg noch seinen gewohnten Gang.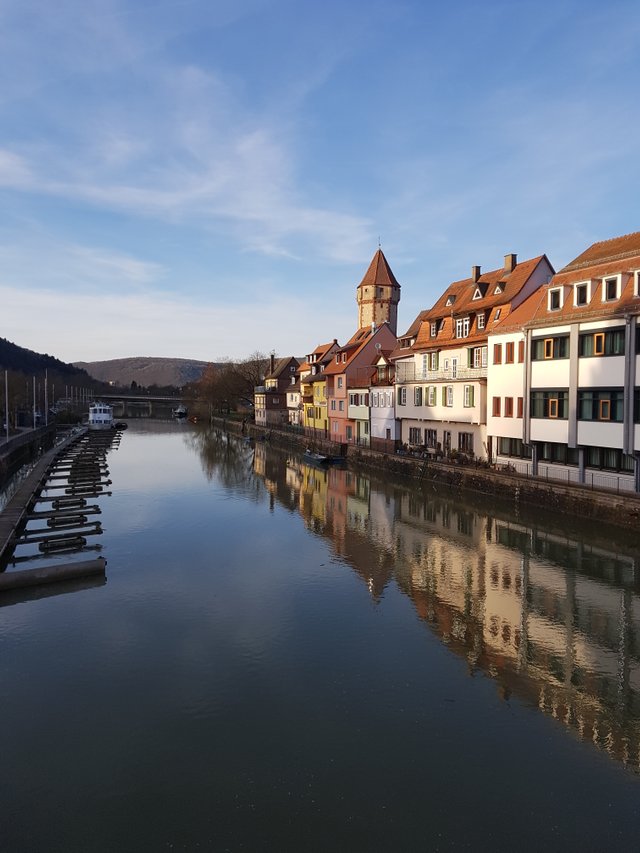 Als Kind habe ich mich immer gefragt, warum das Fotomotiv öfters in Kalendern zu finden war. Für mich war es der alltägliche Anblick und nichts besonderes. Erst jetzt bekomme ich auch einen Blick für die Schönheit dieser Kulisse. Es ist aber auch interessant zu sehen, wie in diesen verrückten Zeiten die Menschen wieder zu ihren Urinstinkten zurückfinden. Vielleicht tut etwas mehr Zeit mit der, bzw. in der, oder auch für die Familie gut?
🕊 🕊 🕊
As a child I always wondered why the photo motif was often found in calendars. For me it was an everyday sight and nothing special. Only now do I get an idea of the beauty of this scenery. But it is also interesting to see how in these crazy times people find back to their basic instincts. Maybe a little more time with, or in, or even for the family is good?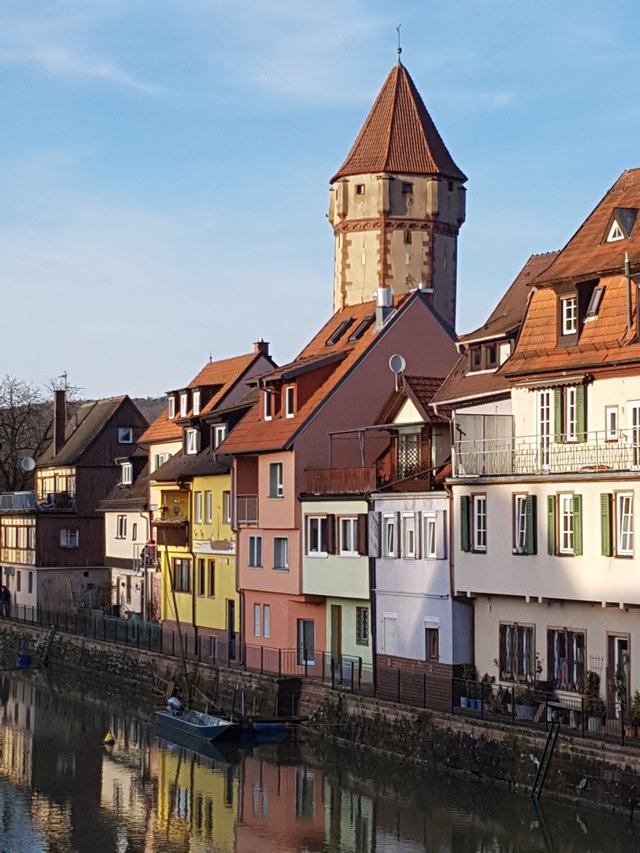 Ich vermute, im Laufe der Woche haben wir auch in Deutschland durchgängig Ausgangssperren zu verzeichnen. Diese können in Krisenzeiten auch wirklich sinnvoll sein. Ich hoffe allerdings inständig, daß die Einschränkung der Bürgerrechte aber nur von kurzer Dauer sein wird. Zu sehr habe ich das Zitat von Benjamin Franklin verinnerlicht, das da lautet:
Wer die Freiheit aufgibt, um Sicherheit zu gewinnen, wird am Ende beides verlieren.
🕊 🕊 🕊
I suspect later this week we will also have curfews throughout Germany. These could possibly be useful. I still sincerely hope, however, that the restriction of civil rights will only be short-lived. Too much I think the quote from Benjamin Franklin is absolutely correct, which is:
"Those who would give up essential liberty to purchase a little temporary safety, deserve neither liberty nor safety."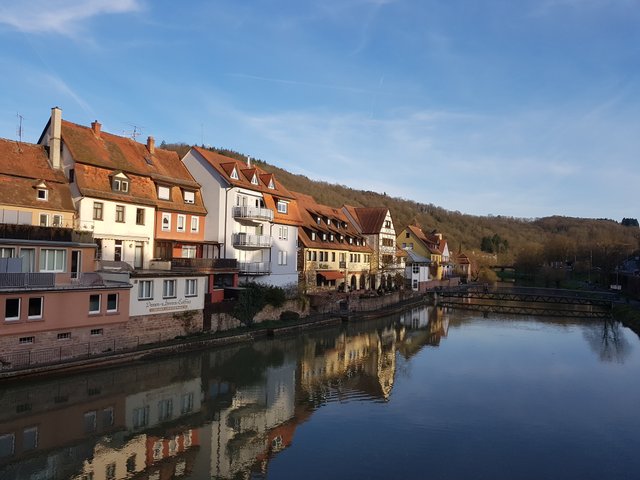 Wer möchte schon nach überstandener Krise im totalen Überwachungsstaat Orwell'scher Prägung erwachen?
🕊 🕊 🕊
Who wants to wake up after the crisis in the total Orwellian state of surveillance has been overcome?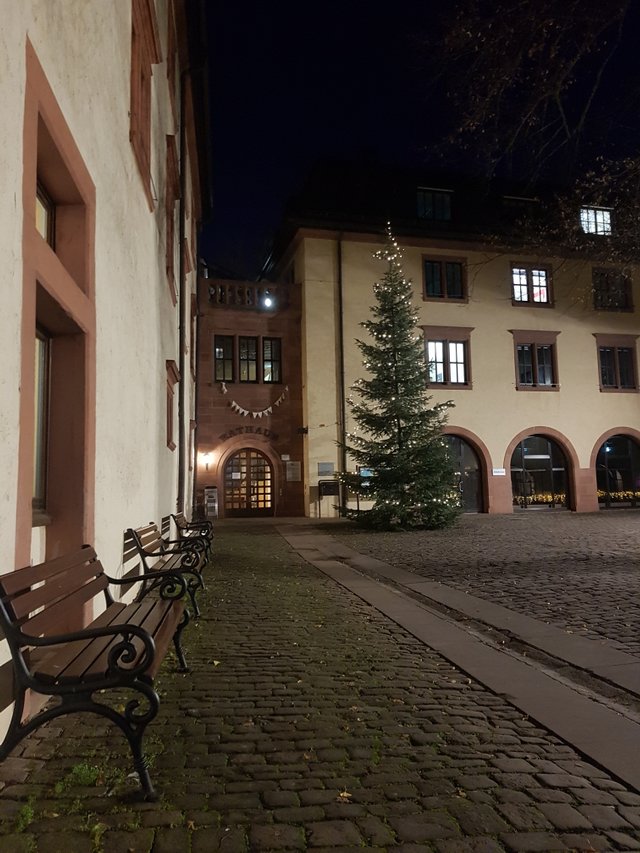 Ich hoffe auch, daß wir in 2020 wieder ein friedliches Weihnachtsfest werden feiern können.
🕊 🕊 🕊
I also hope that we will be able to celebrate a peaceful Christmas again in 2020.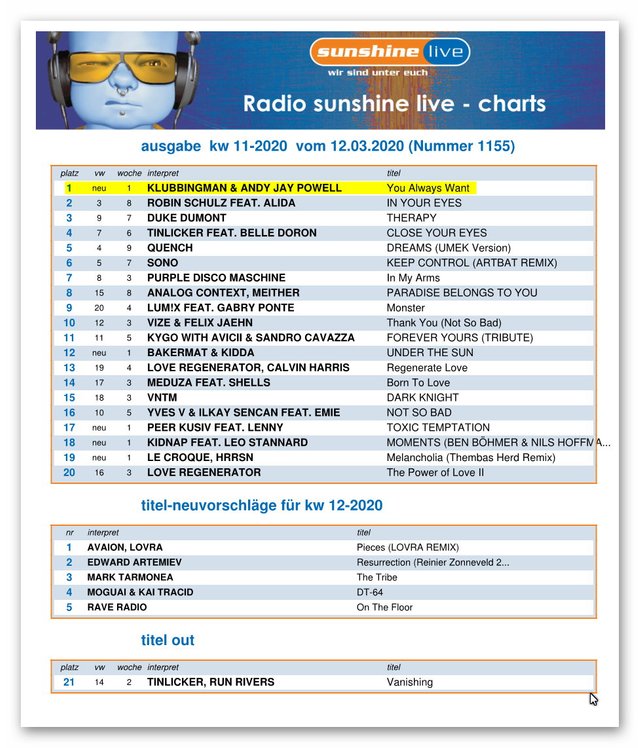 Angesichts der turbulenten Ereignisse geraten für mich positive Meldungen wie der Neueinstieg der aktuellen Single auf Platz 1 der Radio Sunshine Live Hörercharts ziemlich in den Hintergrund. Aber ich freue mich trotzdem....
🕊 🕊 🕊
In view of the turbulent events, positive news such as the new entry of the current single at No. 1 in the Radio Sunshine Live listener charts have taken a back seat to me. But I'm still glad...
Ich wünsche Euch allen und Euren Liebsten alles nur erdenklich Gute. Kommt gut durch diese verrückte Zeit!
💓 💓 💓
I wish you all and your loved ones all the best. Get well through these crazy times!
I have only used original pictures taken with a Samsung Galaxy S7 to illustrate my contribution.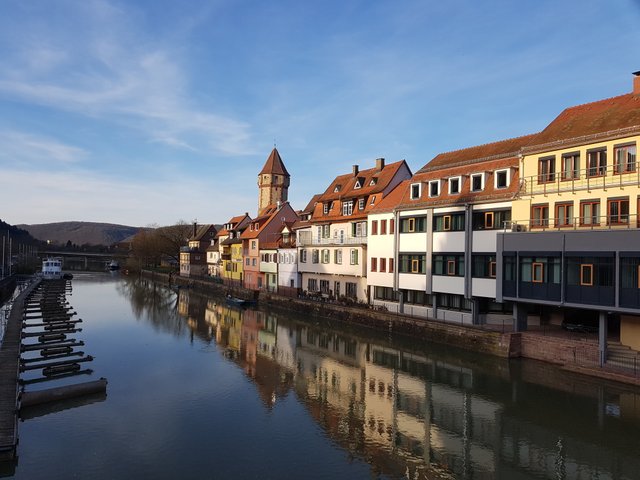 ---
Weblinks:
Andy Jay Powell On DTube
Andy Jay Powell On BitTube
Andy Jay Powell YouTube Channel 1
Andy Jay Powell YouTube Channel 2
---
🕊 🕊 🕊 Follow @andyjaypowell 🕊 🕊 🕊