Hello dear Steemians,
Hallo liebe Steemians,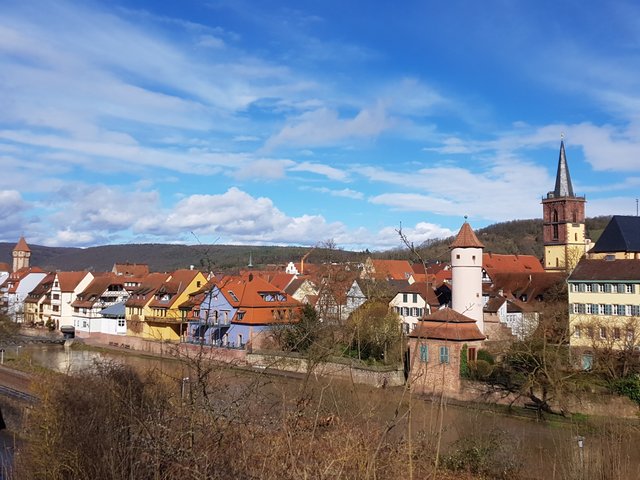 long gone are the times when I posted at least one post a day for Steemit. Those were exciting times back then. Exciting it went on with me, so that I did not have the time to post here extensively, although I have long since resolved to write / post more again.
🏰 🏰 🏰
lange sind die Zeiten vorbei, in denen ich täglich mindestens einen Beitrag für Steemit gepostet habe. Es waren damals krasse Zeiten. Krass ging es bei mir auch weiter, so daß ich nicht die Zeit hatte, hier ausgiebig Beiträge einzustellen, obwohl ich mir schon lange vorgenommen habe, wieder mehr zu schreiben / posten.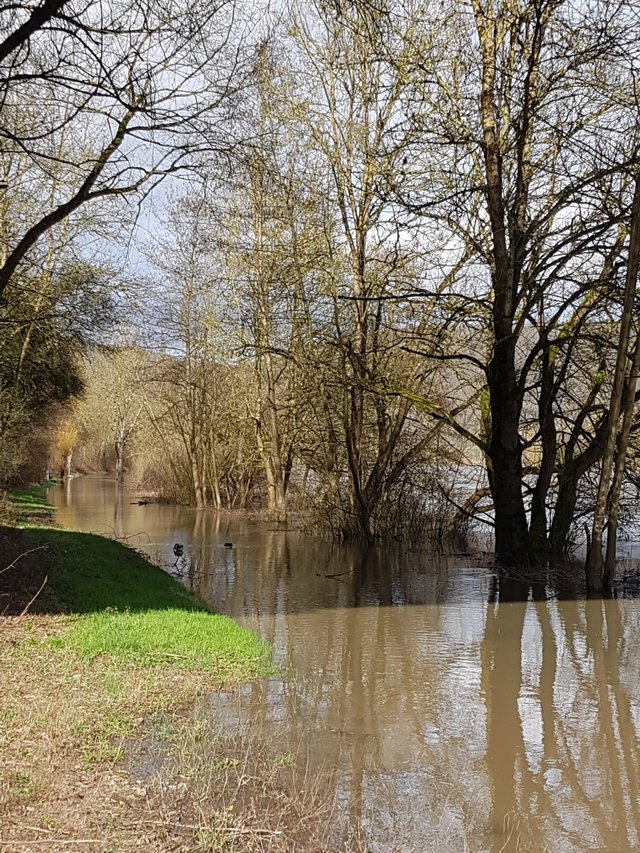 Dieser Beitrag handelt lediglich von meiner winterlichen Radtour vom vorherighen Wochenende. Tiefgang findet man hier heute nicht, lediglich in überschwemmten Wegen. Die gibt es in Wertheim am Main sehr schnell, wie man sieht. Immerhin können die Enten nun auch mal "meinen" Radweg ausgiebig beschwimmen.
🏰 🏰 🏰
This article is only about my winter bike tour from the previous weekend. You won't find any draught here today, only in flooded paths. In Wertheim am Main you can find them very fast, as you can see. At least the ducks can now swim "my" cycle path extensively.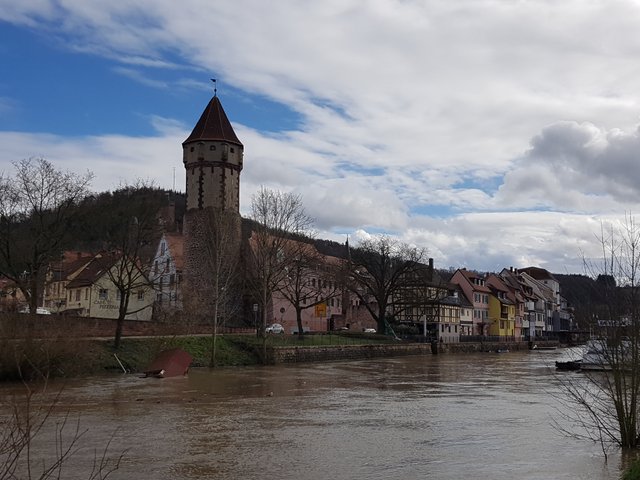 Da in Wertheim am Main die Tauber in den Main fließt, haben wir ganz besonders unter Hochwasser zu leiden. Aber auch der Sturm "Sabine" hat seine Spuren hinterlassen, wie man auf der Tauber sieht, wenn man etwas genauer hinguckt. Im Hintergrund seht ihr den spitzen Turm von Wertheim.
🏰 🏰 🏰
Since the Tauber flows into the Main in Wertheim am Main, we suffer particularly from flooding. But also the storm "Sabine" has left its traces, as you can see on the Tauber river if you look a little closer. In the background you can see the pointed tower of Wertheim.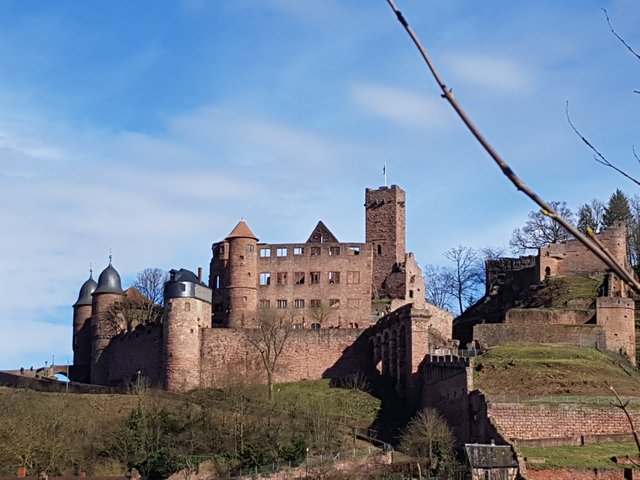 Das beeindruckenste und auffälligste Bauwerk Wertheims ist allerdings seine Burgruine.
🏰 🏰 🏰
But the most impressive and striking building in Wertheim is its castle ruin.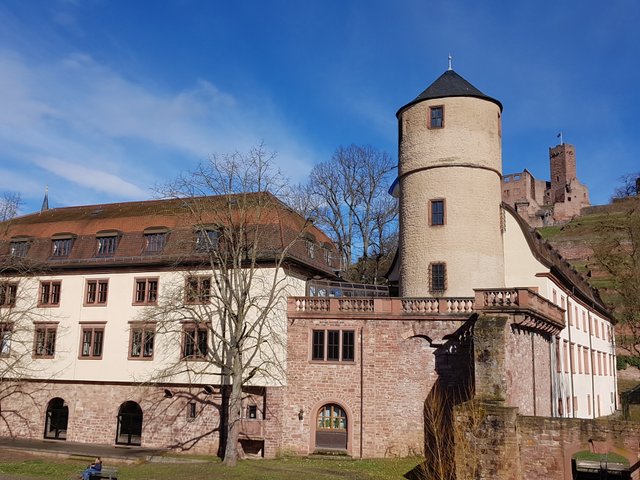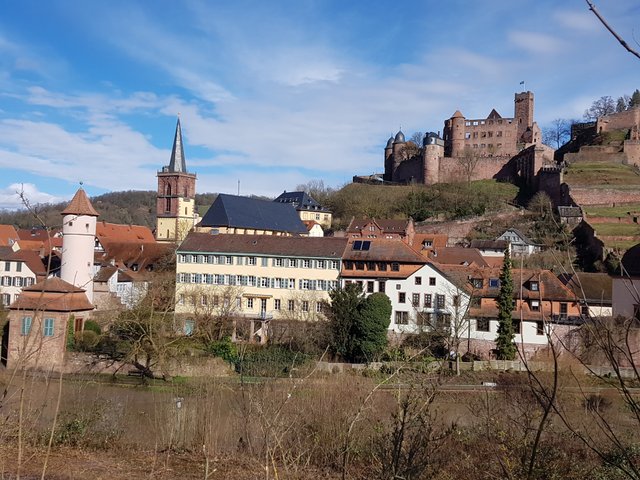 Da kann auch das Rathaus nicht gegen "anstinken".
🏰 🏰 🏰
Not even the town hall can compete with that.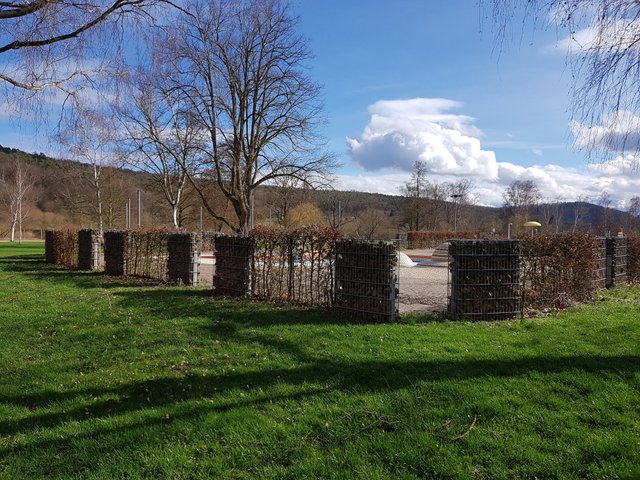 Ich versuche derzeit etwas den Körper zu entgiften und auch etwas Gewicht zu machen. Im Winter kommen die Pfunde immer allzu schnell drauf. So schnell kann ich sie im Schwimmbad kaum abtrainieren. Hier seht ihr das verlassene Schwimmbad in den Christwiesen. Ich freue mich schon auf den Mai, wenn es wieder öffnet.
🏰 🏰 🏰
I am currently trying to detoxify the body a little bit and also to make some weight. In winter the pounds always come on too quickly. I can hardly lose them that fast in the outdoor pool. Here you can see the abandoned outdoor pool in the Christwiesen = "Christmas meadows". I am looking forward to May when it opens again.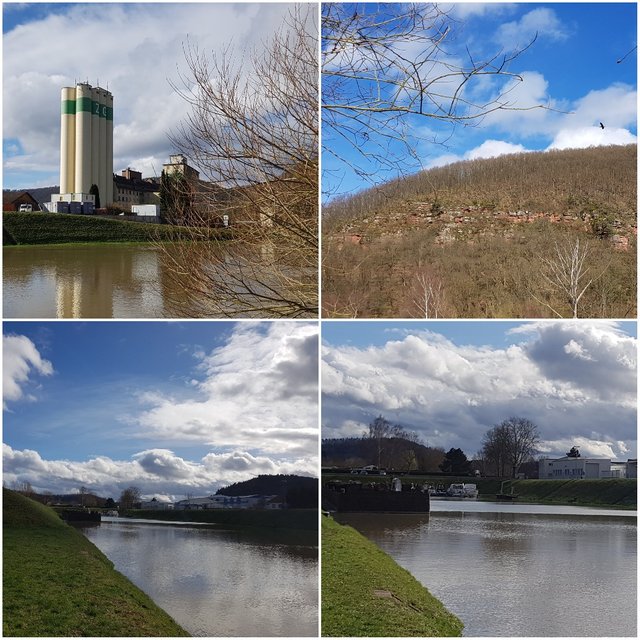 Diese Fotos habe ich von der sog. Mainspitze aus geschossen. Diese liegt im Wertheimer Industriegebiet im Ortsteil Bestenheid. Da oben auf der anderen Seite - in Bayern - führt ein cooler Mountainbike Trail entlang, den ich gerne fahre. Wenn die Natur erwacht, ist dort alles voll mit hellgrünem Gras und Blumen mit weißen Blüten. Immer wieder ein toller Anblick. Ich freue mich schon drauf....
🏰 🏰 🏰
I took these photos from the so-called Mainspitze. This is located in the Wertheim industrial area in the district Bestenheid. Up there on the other side - in Bavaria - a cool mountain bike trail leads along, which I like to ride. When nature awakes, everything there is full of light green grass and flowers with white blossoms. Always a great view. I am looking forward to it...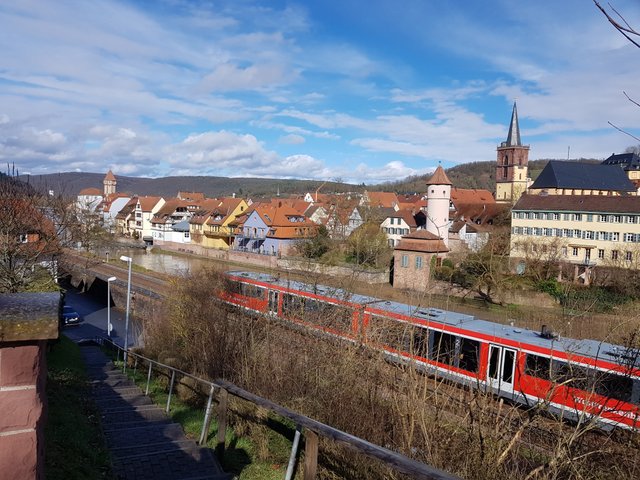 Ich bin für heute raus und verabschiede mich mit einem glücklichen Schnappschuß der Wertheimer "Skyline", an der gerade einer von gefühlt 5 Zügen, die hier im Monat durchfahren, meinen Zoom passierte.
🏰 🏰 🏰
I'm out for today and say goodbye with a happy snapshot of the Wertheim "skyline", where one of the felt 5 trains that pass through here every month just passed my zoom.