Voilà à présent la Rivière du Nord presque complètement dégelée. Le printemps s'affirme et prend finalement le dessus.
Une belle saison de renaissance quelque peu assombrie cette année par le confinement de l'humanité.
La nature nous rappelle une fois de plus sa force tranquille en toute circonstance.
On peut compter sur elle, prendre appui et s'y ressourcer paisiblement. Elle demeure un fidèle repère, source d'espoir en l'avenir et miroir des cycles imperturbables de la vie sous toutes ses formes.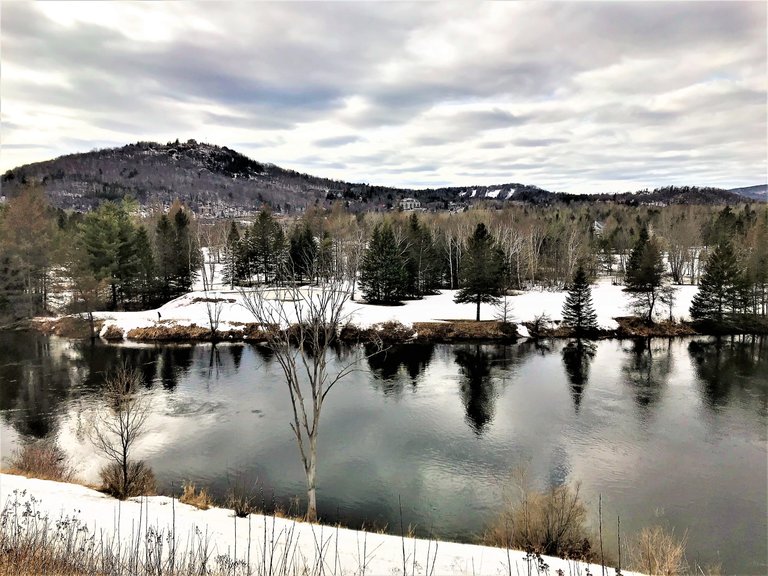 Now there is the Rivière du Nord almost completely thawed. Spring asserts itself and finally takes over.
A beautiful rebirth season somewhat clouded this year by the confinement of humanity.
Nature reminds us once again of its quiet strength in all circumstances.
We can count on it, take support and relax peacefully. It remains a faithful landmark, source of hope for the future and mirror of the unruffled cycles of life in all these forms.
Tourlou!