---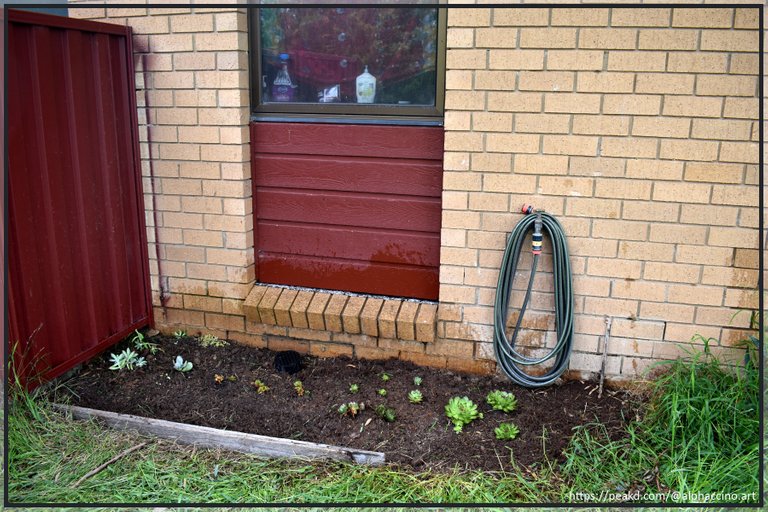 ---
Hello friends 🤗
I don't know if others experience times like this but in recent weeks, I feel like I've been much more in touch with my higher-self with random ideas (solutions) that just enter my thoughts, seemingly from out of nowhere… what I mean to say - well, I find it hard to express these sorts of things so I like to use examples to explain my thoughts.
I'm guessing that everyone has those insignificant 'issues' and problem areas that always need solving around the house and garden. You look at them for months on end, wondering 'what can I do?' and you keep coming up blank.
---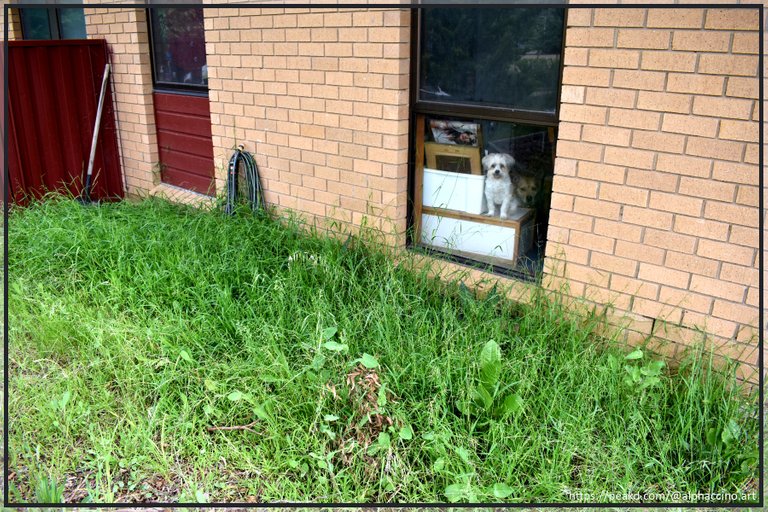 ---
Sometimes it's a lack of inspiration, sometimes it's purely a lack of motivation and sometimes it's that annoying voice in the back of your mind that disregards ALL your ideas as a 'total waste of time and energy'..!!!
But then sometimes, it's like a light shines down from the heavens and not only fills you with ideas and answers but also charges you with the energy and motivation (courage?) needed to complete the task at hand.
---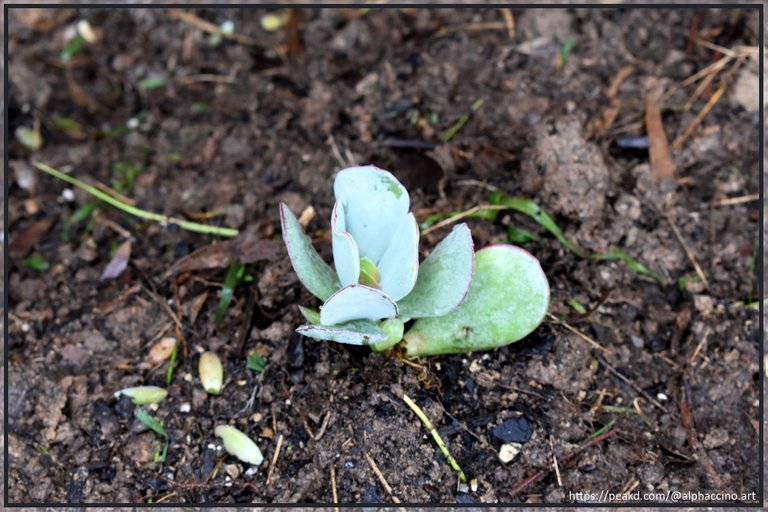 ---
Yesterday was one of those days for me - I have an over-grown front yard that desperately needs cutting. And YES, I know this sounds like a really girly-excuse but I couldn't undo (and change) the head attachment for my whipper-snipper (grass-trimmer), therefore, power tools were off the menu.
At first, I contemplated giving it all the once over with some hedge shears but that seemed '...a little crazy...' so, I did the next best thing and proceeded to dig up the lawn creating a new garden bed that will run along the front wall of the house. This will also provide some much-needed shade and a new space where I can plant more 'shade-loving' plants.
---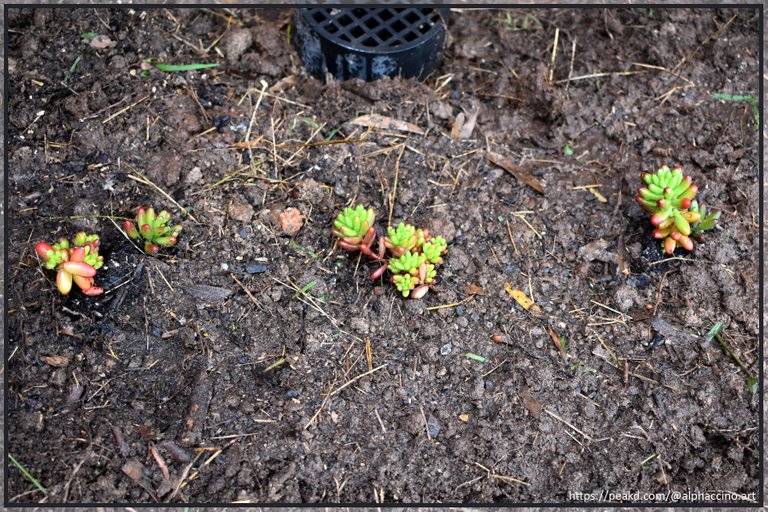 ---
To start with, I've just filled the area with lots of succulent cuttings from the garden, but as you can see, within a few hours I was able to stand back and with a sense of accomplishment, admire the first half of my new garden - solving a problem that I'd been staring at for months.
AND I'm still wondering where the ideas and energy came from.
---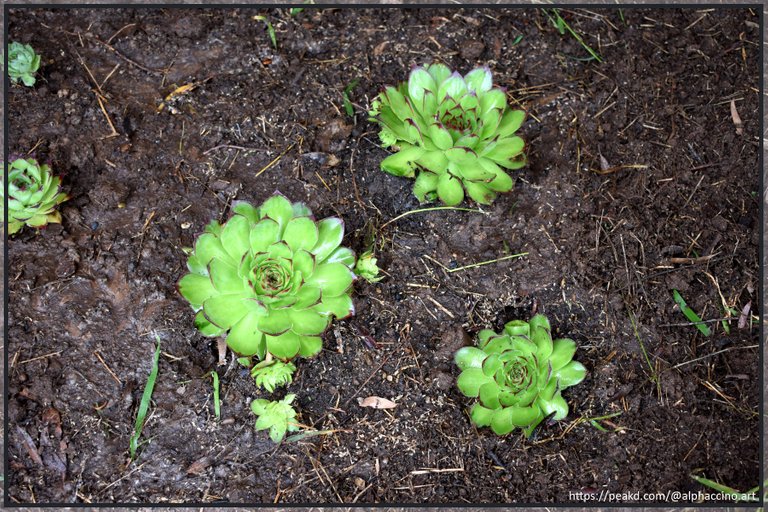 ---
There are lots of other things I've noticed over the weeks (and lots of new plans being made) that I won't go into too much other than to say that I've also had trouble falling to sleep due to all the 'random' ideas that keep bouncing around in my thoughts.
All I can say is that over recent weeks, it feels like my mind is 'firing on all pistons', hopefully I can maintain the pace while the motivation is high.
---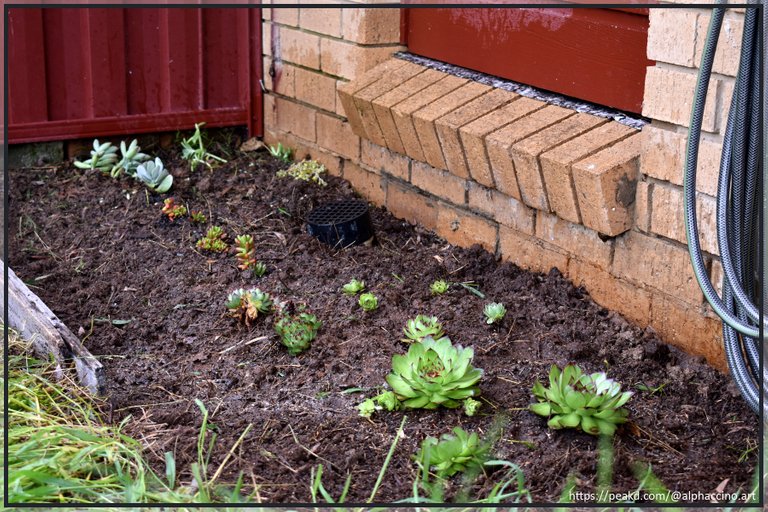 ---
As always, I will keep you updated on the garden's progress - while I also predict there will be 'many more photos to come'. 🤷‍♀
Until next time... xxx
Be safe and stay sane... ❤️❤️❤️

Thanks for stopping by and reading my post, I really do appreciate your time.
All photos, stories and graphics are my own work unless otherwise noted.
contact me via discord (alphaccino.art#2638)
photo gallery - https://peakd.com/@alphaccino.art/portfolio
---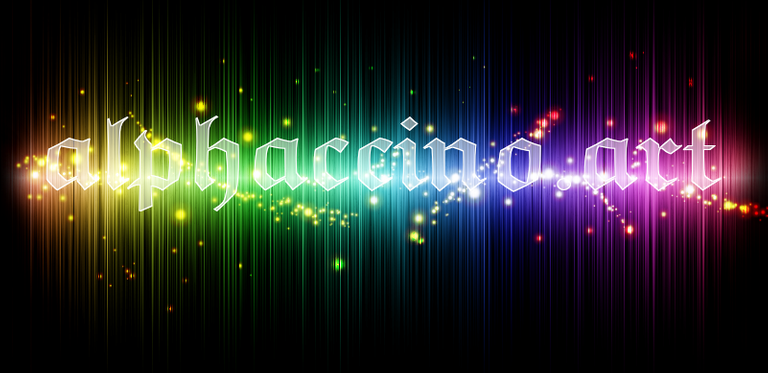 ---