---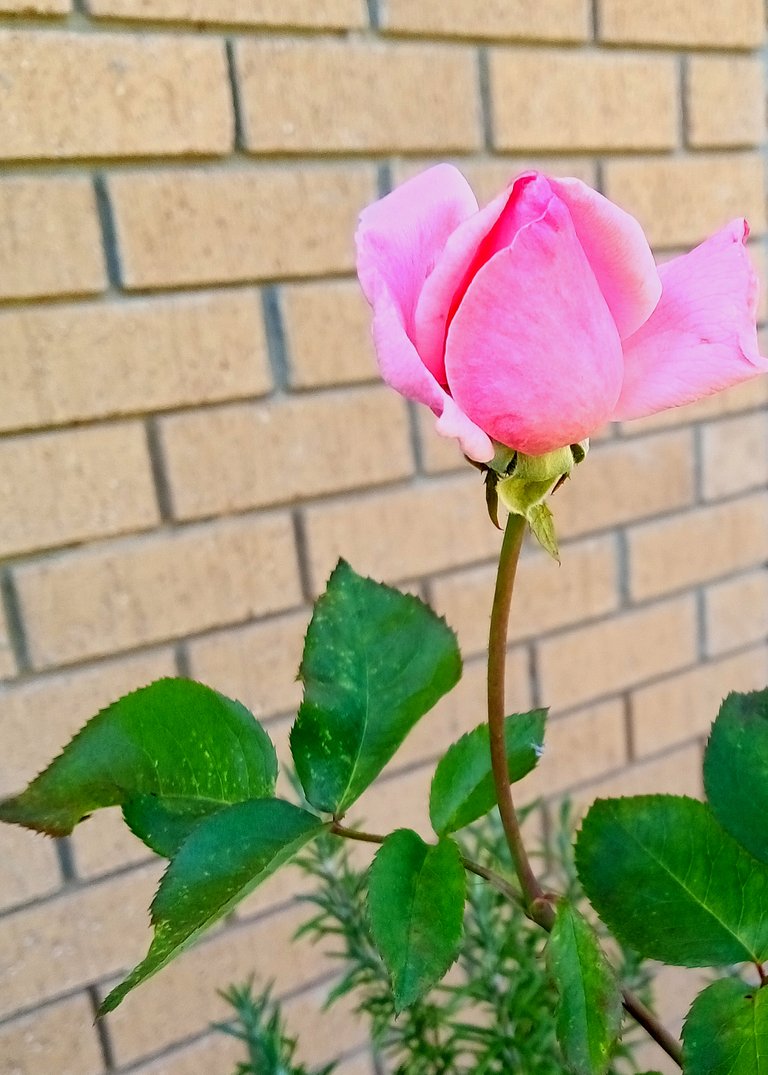 ---
It's been an exciting and busy week for me, learning some new skills and getting used to being out of the house all day. Even though I do enjoy bludging working from home, I didn't realise how much I missed the social aspect and the daily interactions with co-workers that make the day fly by.
We were also very pleased to see the first rose appear on a new rose cutting that I received as a gift from my daughter for Christmas. It had taken a long while to see some new growth but very soon, the plant had doubled in height and we're now blessed with the first flower.
The rose appears to be a double head bloom however it only has a very slight fragrance which I'm hoping might change as the plant matures.
---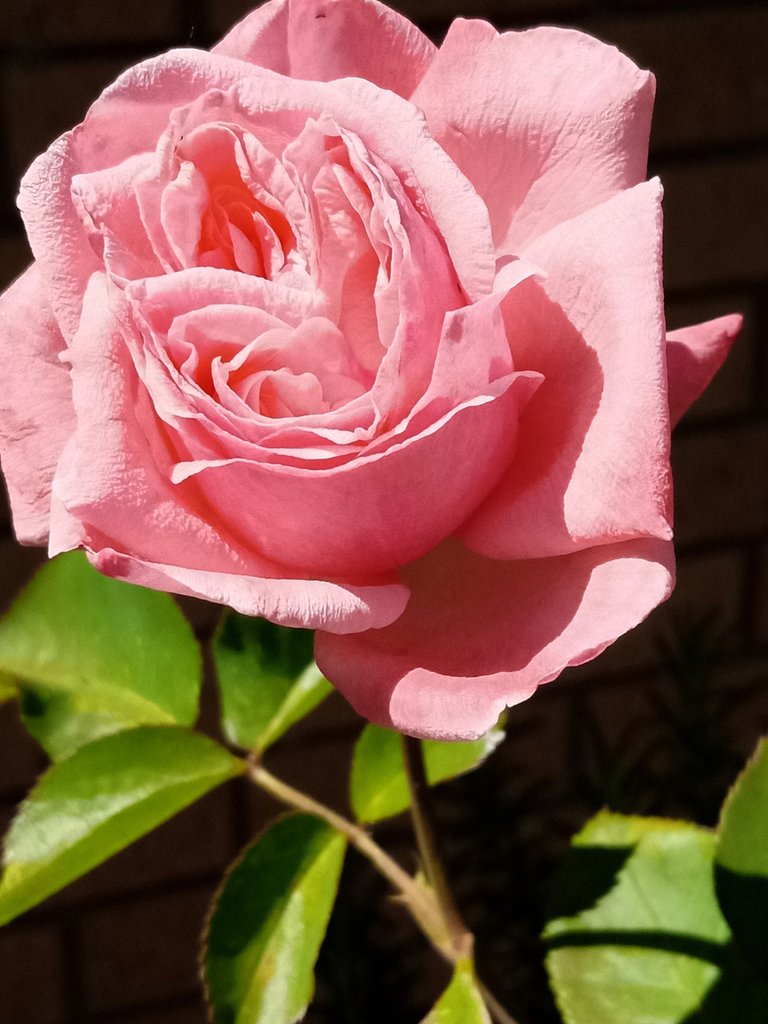 ---
Unfortunately, I don't know the name of the actual variety of the rose, as it was bought at a local market stall and is only labelled with 'Mid Pink', although...
What's in a name? That which we call a rose
By any other name would smell as sweet
Shakespeare, Romeo and Juliet, Act II Scene II
Until next time... xxx
Be safe and stay sane... ❤️❤️❤️

Thanks for stopping by and reading my post, I really do appreciate your time.
All photos, stories and graphics are my own work unless otherwise noted.
contact me via discord (alphaccino.art#2638)
photo gallery - https://peakd.com/@alphaccino.art/portfolio
---

---

---