This evening I decided to take a walk by the ocean. The ocean is so calming and soothing. I encountered very few people which was nice. It was peaceful.
I took some photos to share my walk with you. I hope you enjoy them. <3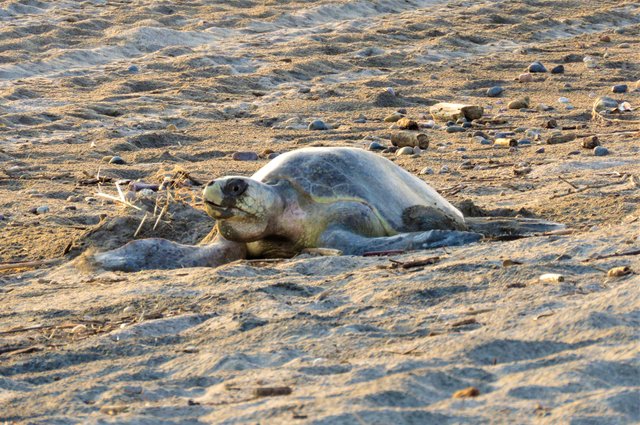 I was so surprised to see a Mother Sea Turtle up on the beach burying her eggs in the sand. I didn't want to get too close and spook her, but I did try to get some pictures to show you. This is the first time in my life I have ever seen this happen. It is surprising because it is late in the season. I think she looks as shocked to see me as I was to see her. There was no one else on this section of beach.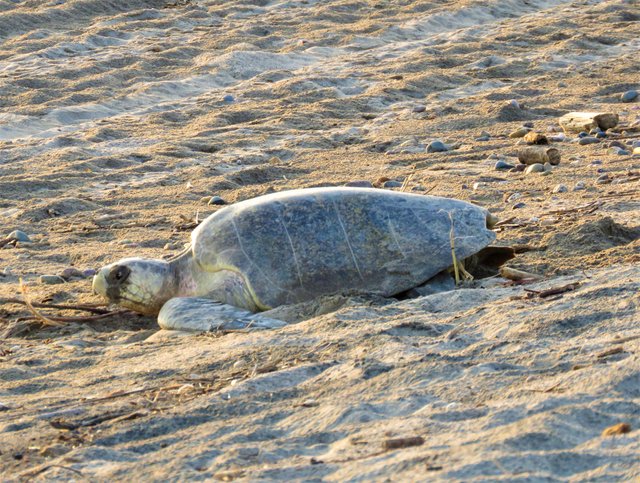 Finishing up burying her eggs.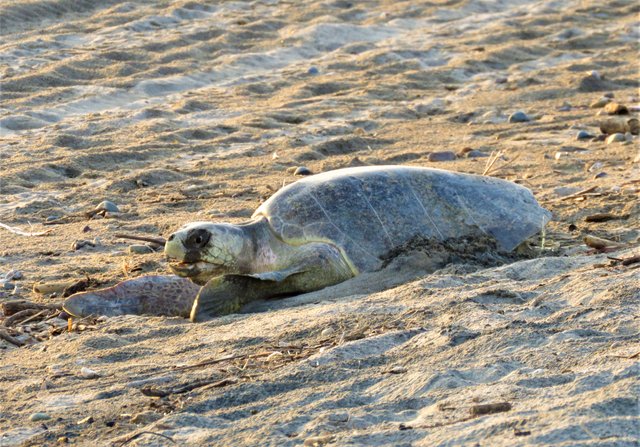 I imagine it must be very hard work.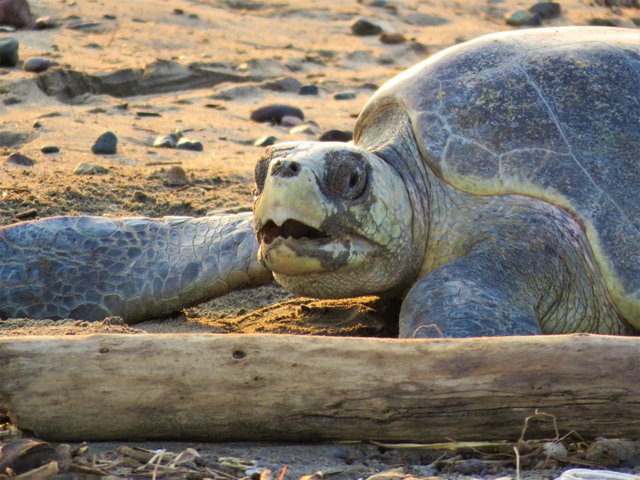 Even though I am far away, I know she knows someone is watching.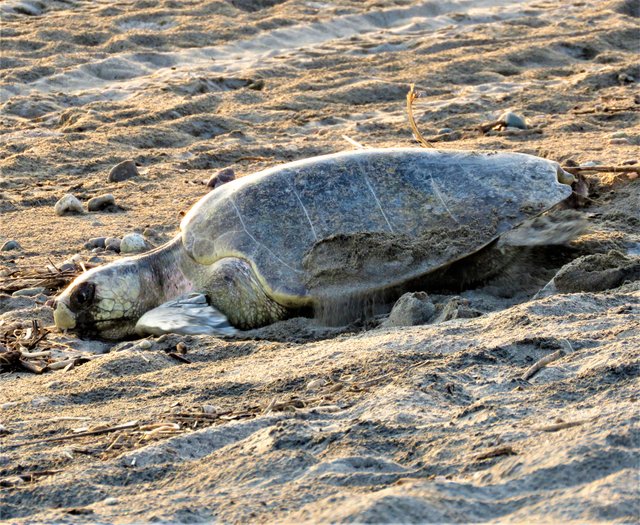 The face of determination.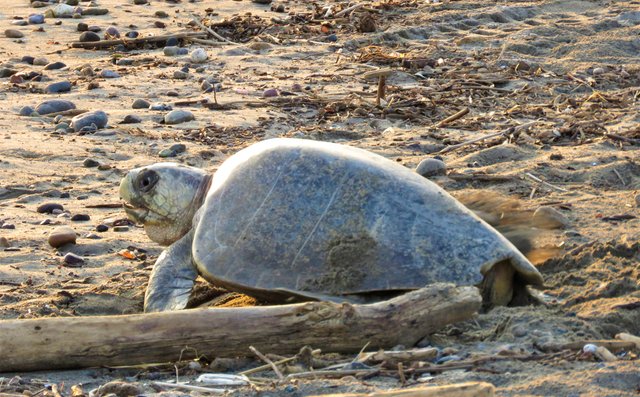 On her way back to the ocean.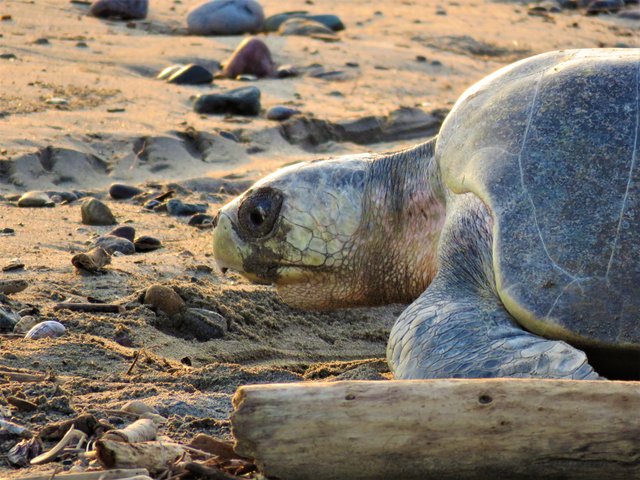 I wonder what she is thinking.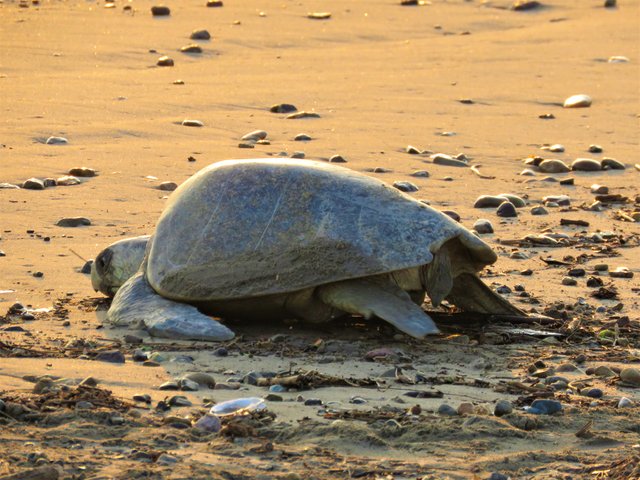 Making her way back to the ocean.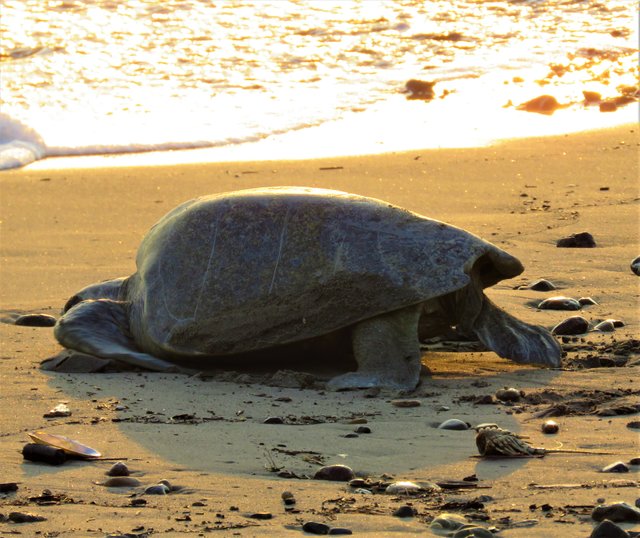 Almost there.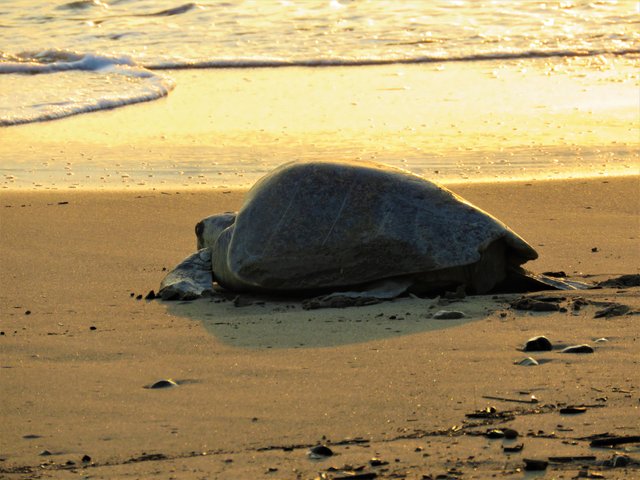 So close.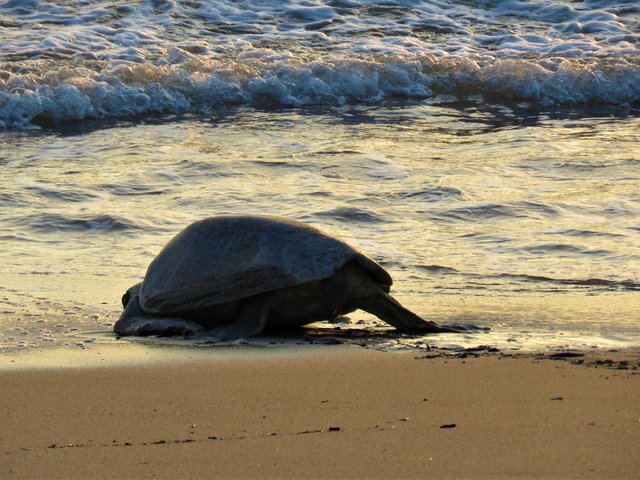 Here she goes.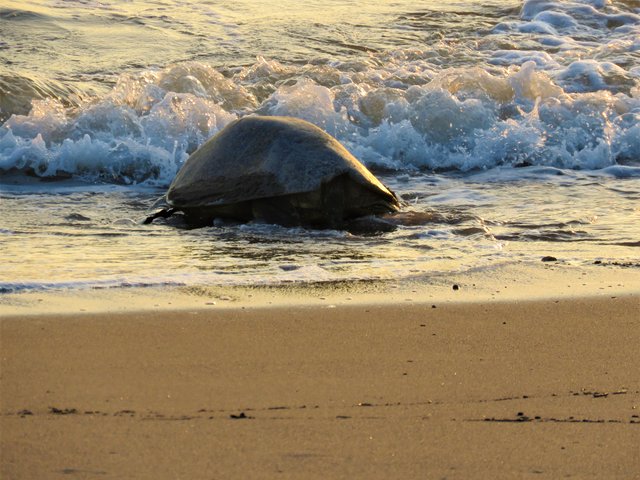 I bet she is excited to be back in the ocean!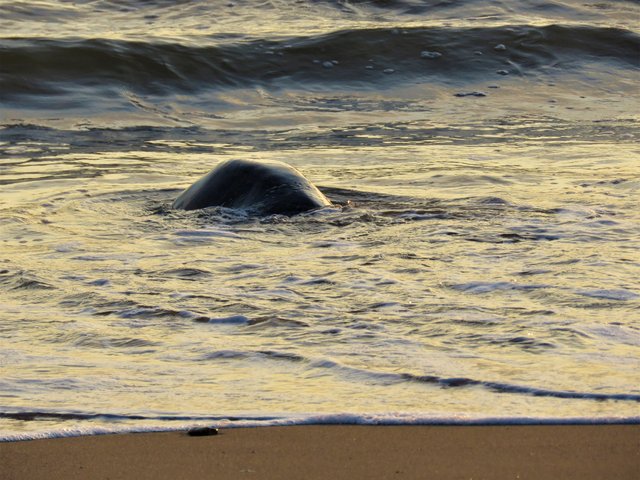 It was amazing to watch.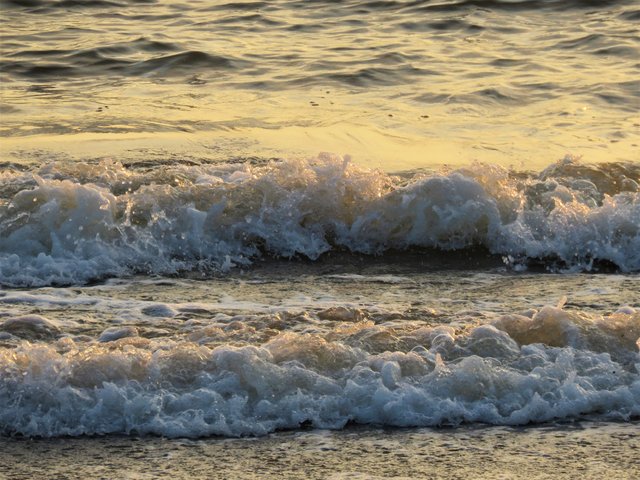 And, just like that, she disappeared.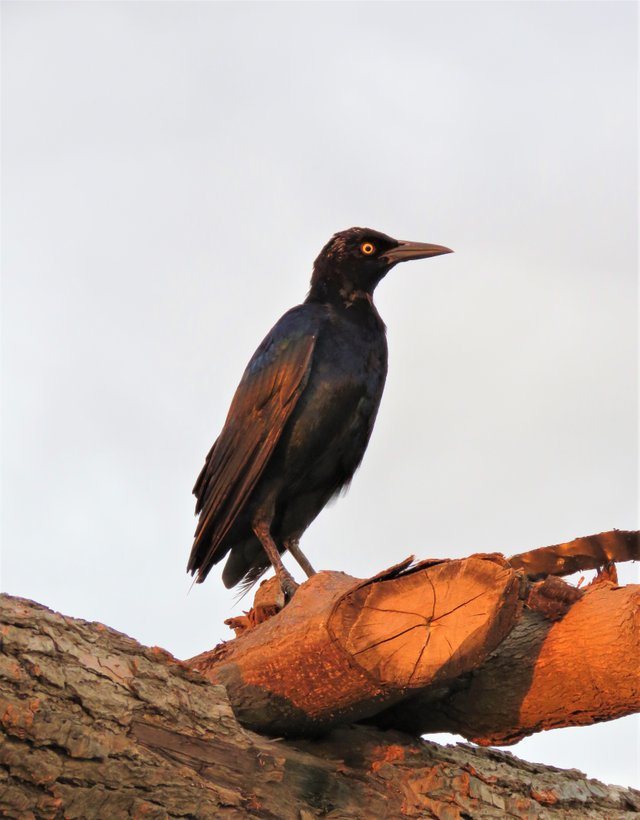 I liked how the sunlight from the setting sun reflected off of this bird's feathers. Matches its eyes and the wood it was standing on.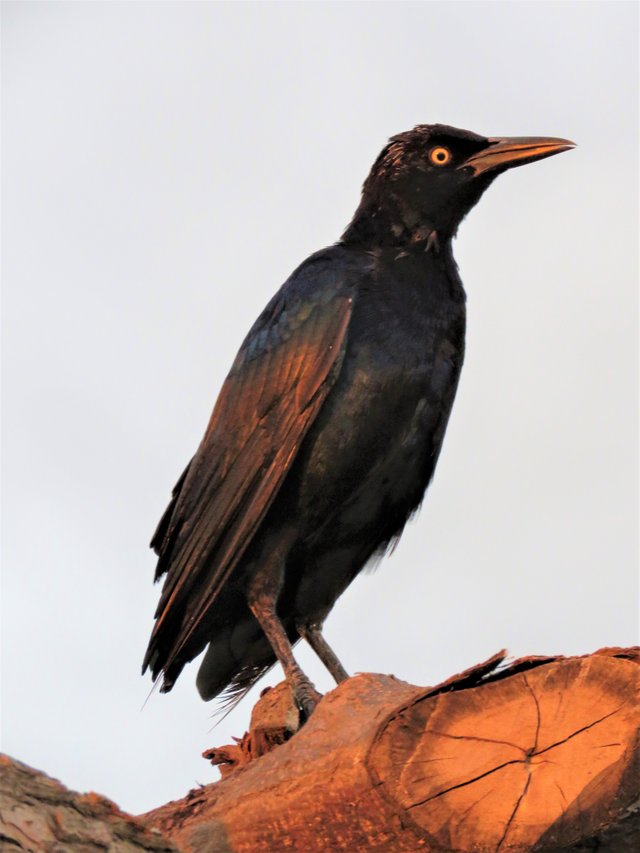 I think I prefer the first picture because this one is off-center in the wrong direction. I guess I am very picky when it comes to my own photos. Still, I like the colours.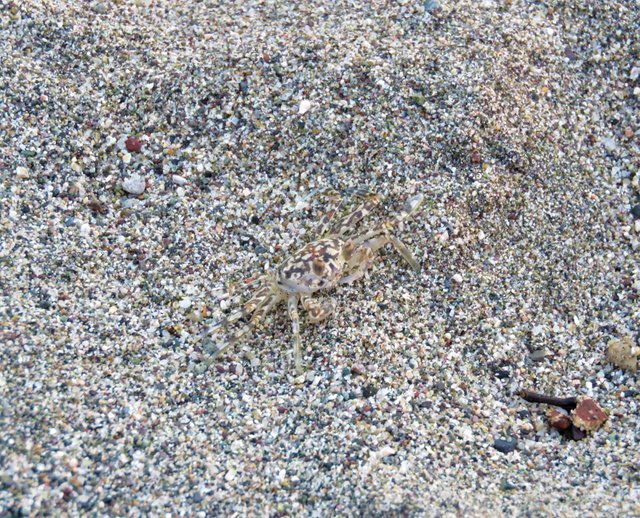 Can you spot the crab? Amazing camouflage.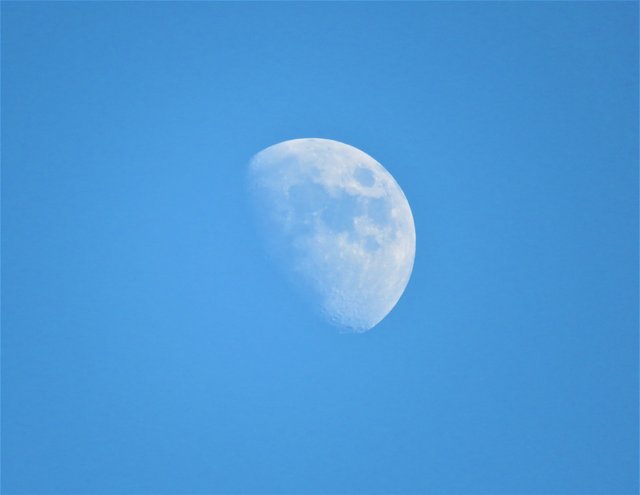 The moon this evening. Isn't it amazing we all look at the same moon no matter how far away we are from each other? In a way, the moon connects us all. <3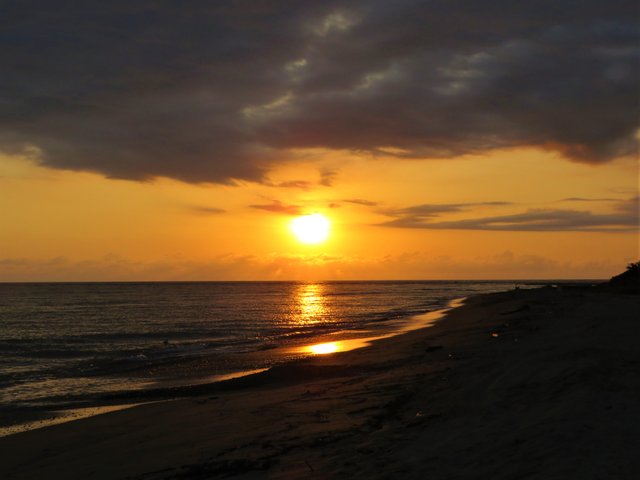 The sunset this evening. I wanted to share it with you.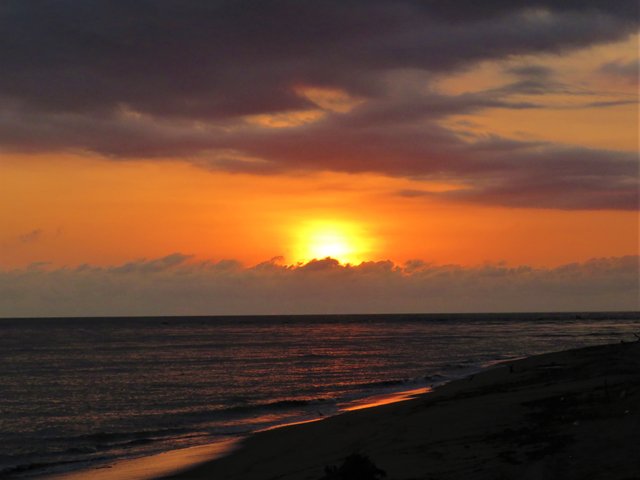 Isn't it beautiful?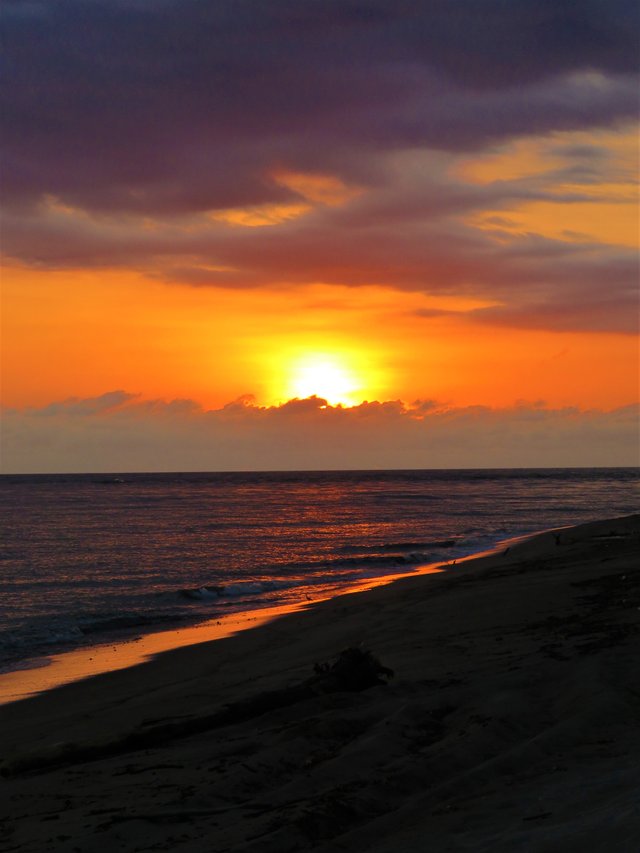 A vertical shot.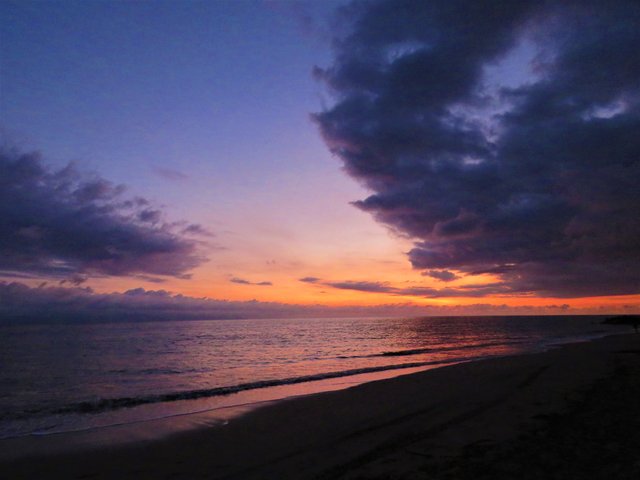 The last picture of the day.

I hope you enjoyed the pictures, and I hope they have helped to brighten your day.
-Akiroq