Hi Everyone. Today, I went up into the mountains East of Vallarta. I went to check out both Mirador Mojoneras and Rancho las Vegas.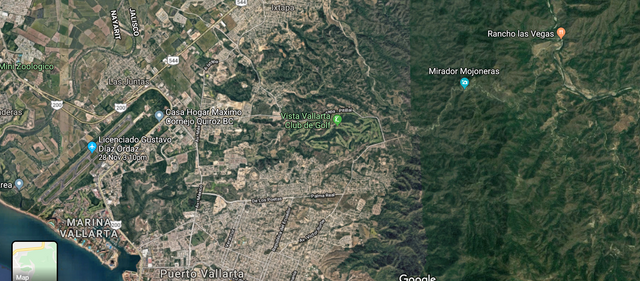 Image courtesy of Google Maps
It was a beautiful day. The sights were breathtaking. I wish a camera could capture how beautiful it is out there. Unfortunately, the high humidity really interfered with any distance shots/scenery shots. I did manage to get a few other shots though. I hope you like them!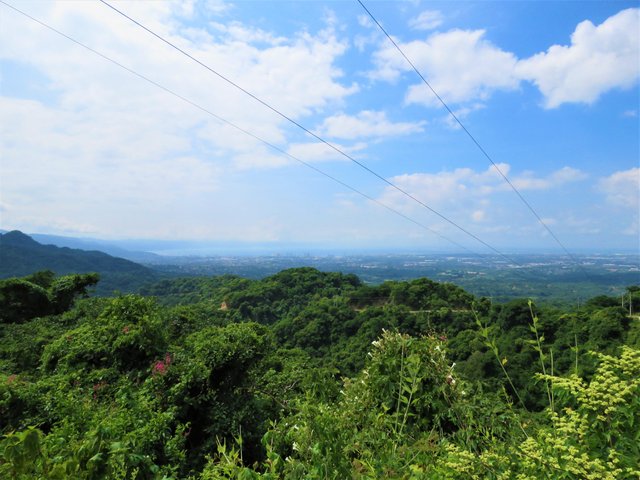 From Mirador Mojoneras. That's Puerto Vallarta and the Pacific Ocean in the distance. From here you can also see Nuevo Vallarta and Bucerias. You can see as far as Punta de Mita. It's quite spectacular.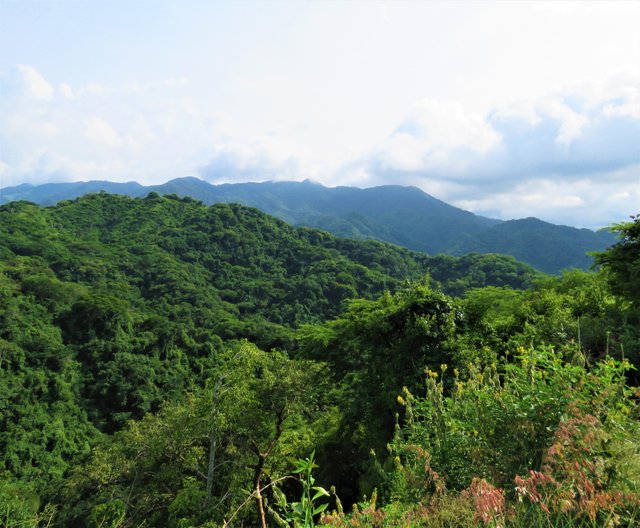 Here is the view to the East. If you keep on this road you eventually end up on a ridge with great views on both sides of the road (path). It is spectacular!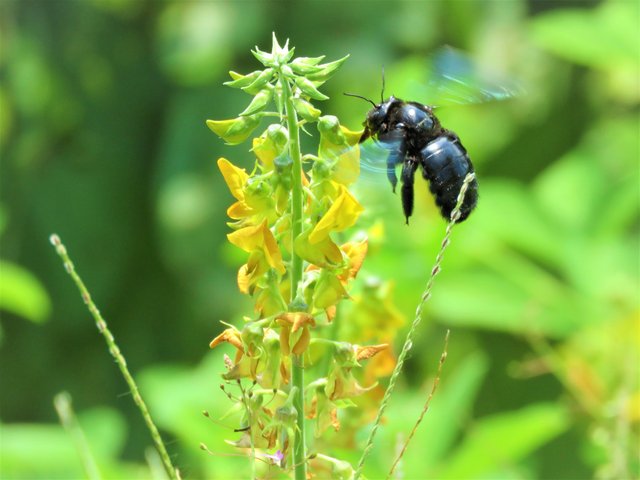 The biggest and most exciting event of my day. I saw carpenter bees for the very first time. If you don't know what they are, they are solid black bees that are about 1 1/2 inches/ 5 cm long. Until today I have never seen bees this large in my life. They were HUGE! I tried and tried to get a good picture of them. After a ton of blurry pictures (they're fast, apparently very spatially aware, and shy). This and the next shot are the best photos I got of them. (These flowers were large.)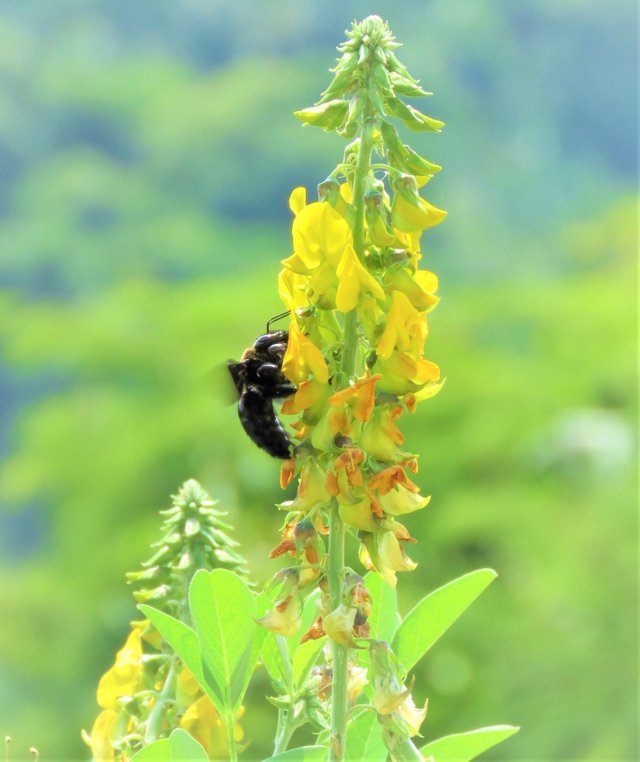 As you can see the wings never stopped fluttering.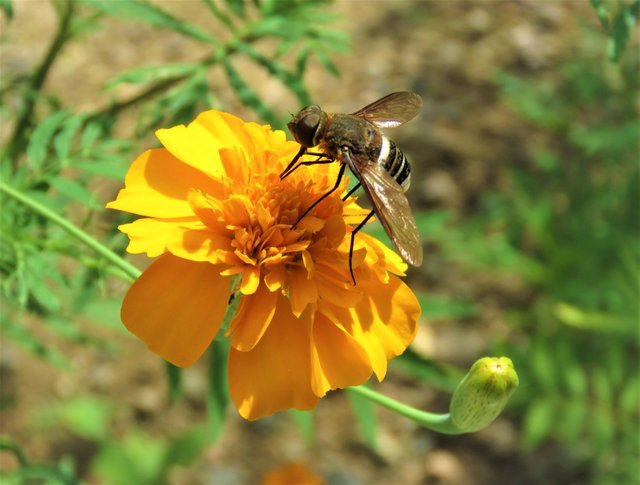 I also saw these cool black and white striped bees. I tried to identify them, but I am just not sure. They might be honey bees. I don't think they are leaf cutter bees.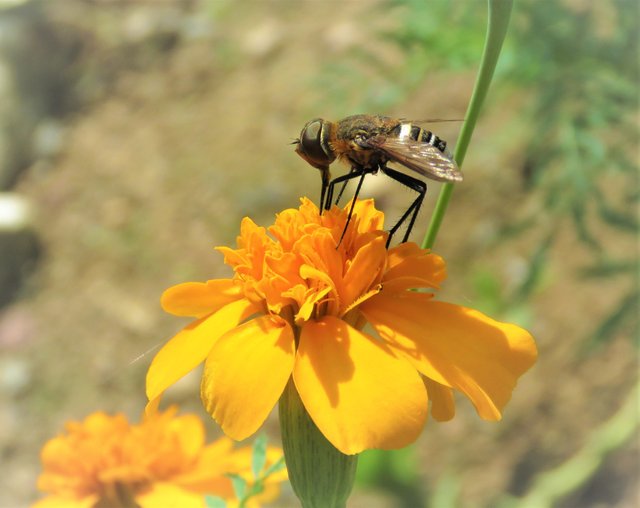 Another view of the same bee. These are giant marigolds by the way. By giant I mean they are 3-4 feet/1+ meters tall. They appear to be growing wild.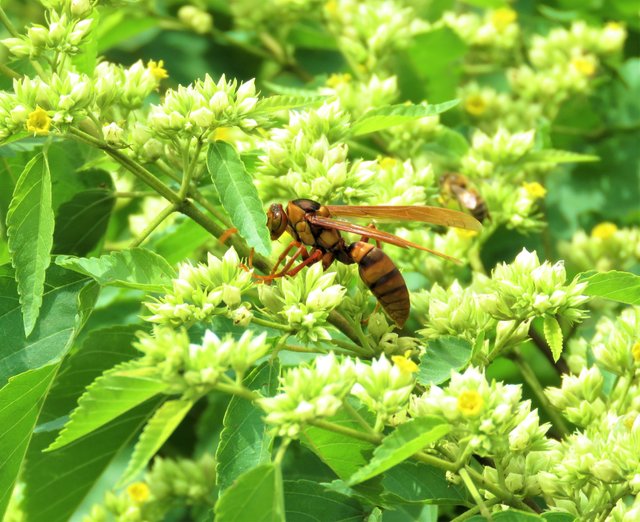 So this totally looks like what was in those nests that hang in the trees. Because of the seemingly segmented body, I think it is a hornet, but I don't know for sure.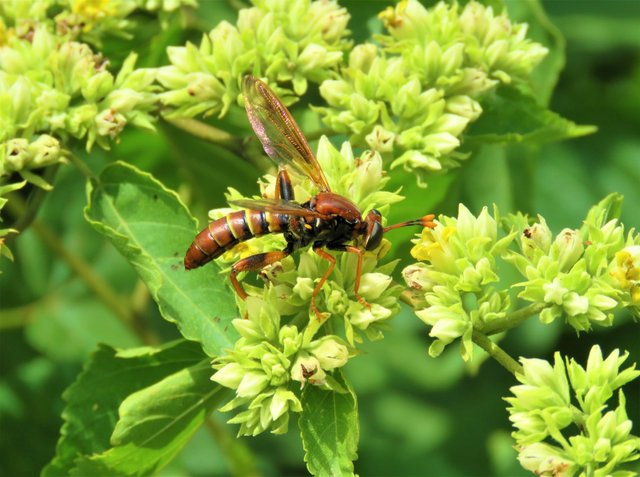 I actually thought this was the same type until I looked closer and realized it has totally different eyes, and antennae. This plant attracted a LOT of different types of bees.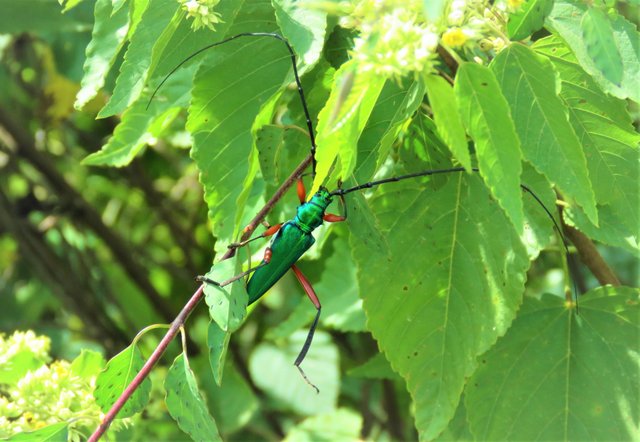 Next up, we have this bug. It was flying at first. I honestly thought it was some cool kind of dragon fly maybe. Until it landed and then I realized it was something different entirely. I tried to identify it, but I can't find it. Does anyone know what this is? It was pretty large.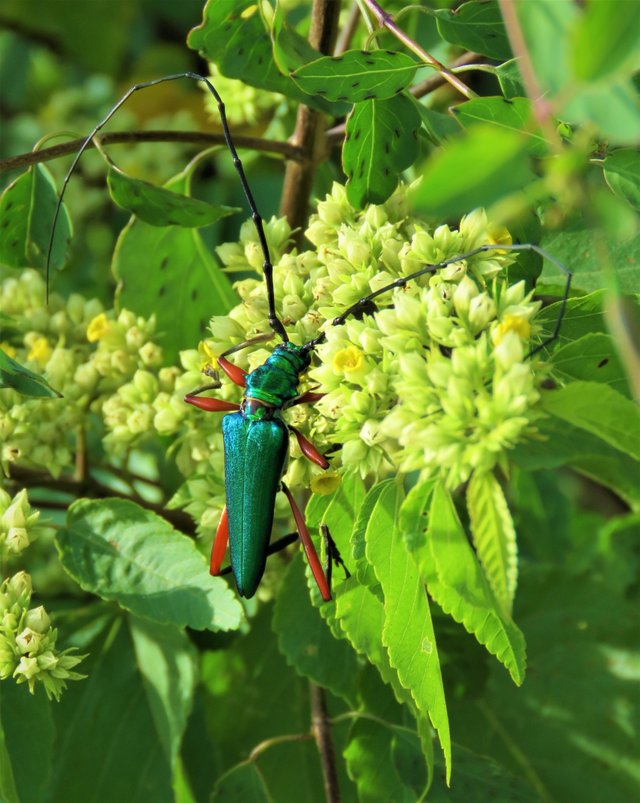 Another view.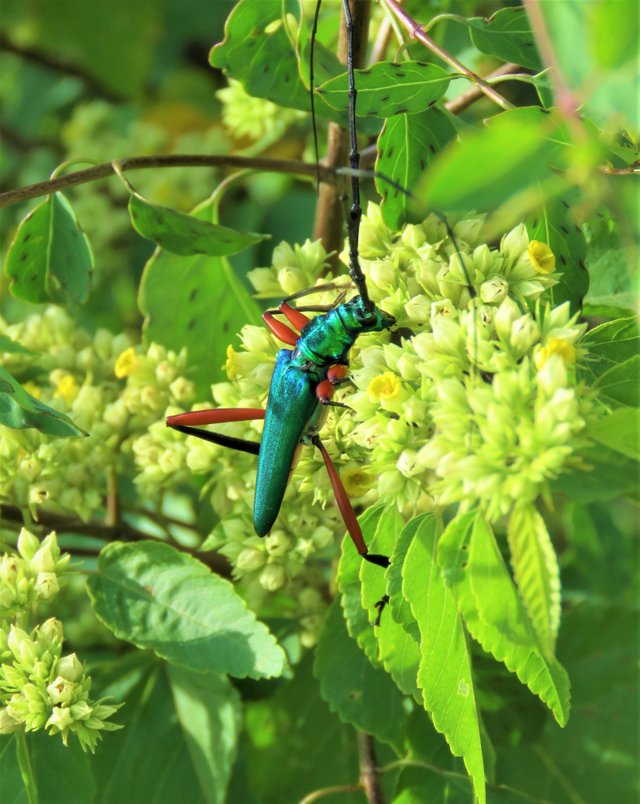 And another.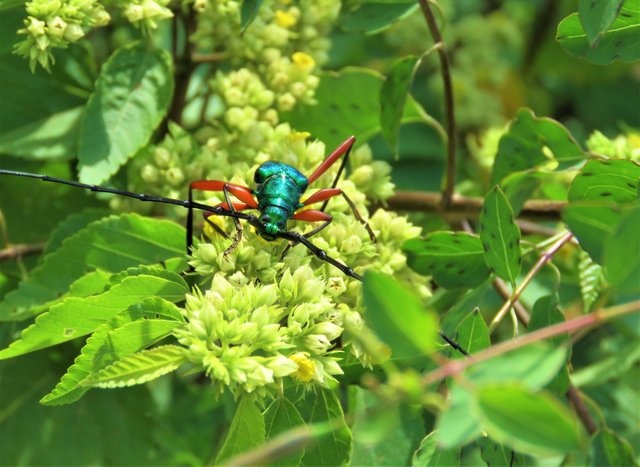 Another.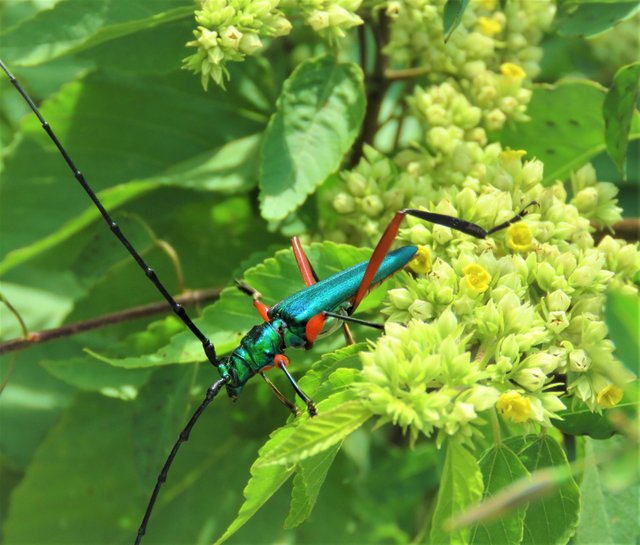 One last view. The antennae are crazy long. I think it was trying to get nectar from the flowers.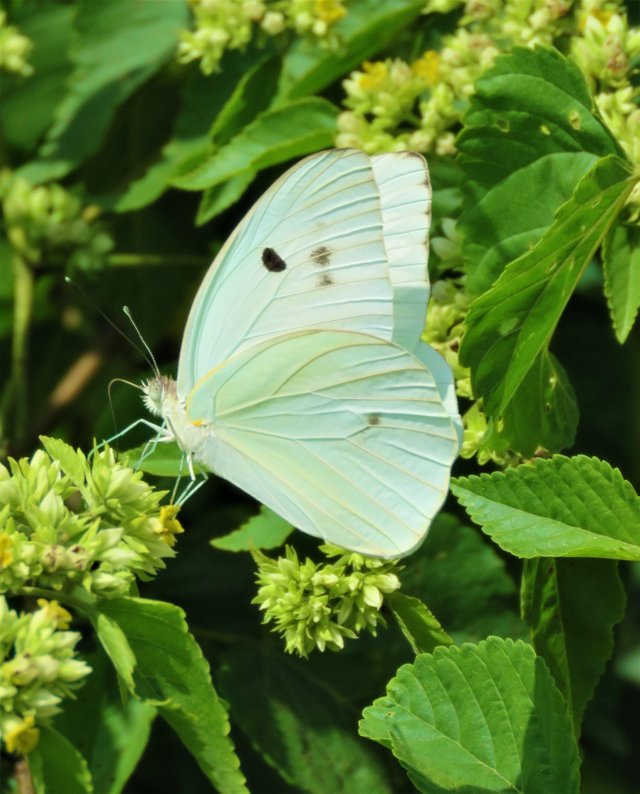 Not just another white butterfly. This one has a furry head (and a crazy hair-do).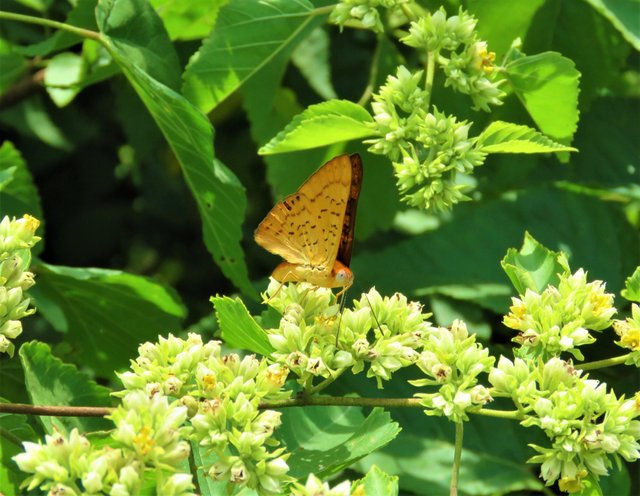 Look at this pretty one posing for the camera.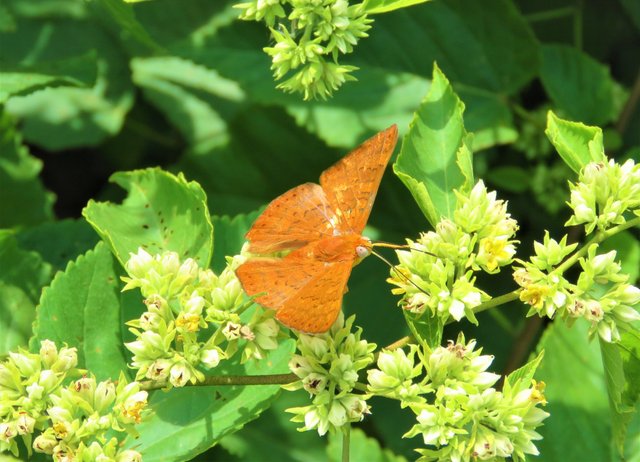 Same butterfly with open wings.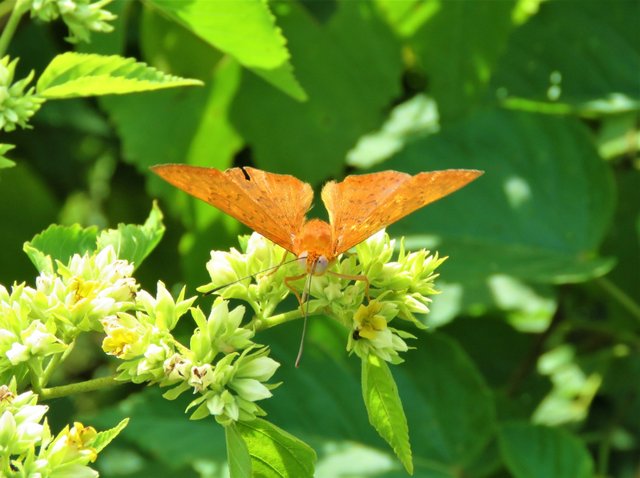 From another angle.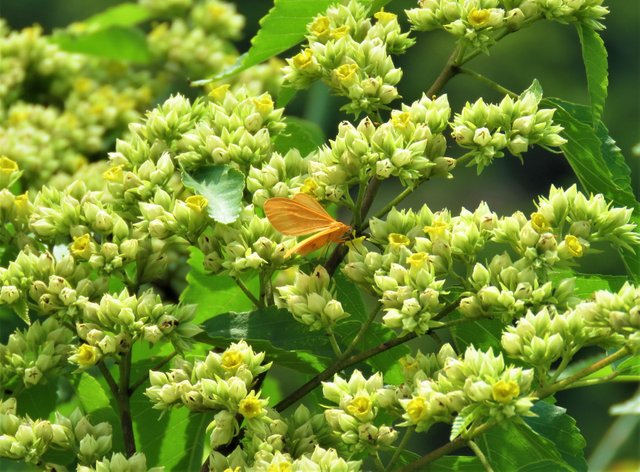 A teeny tiny orange butterfly, or is it a moth?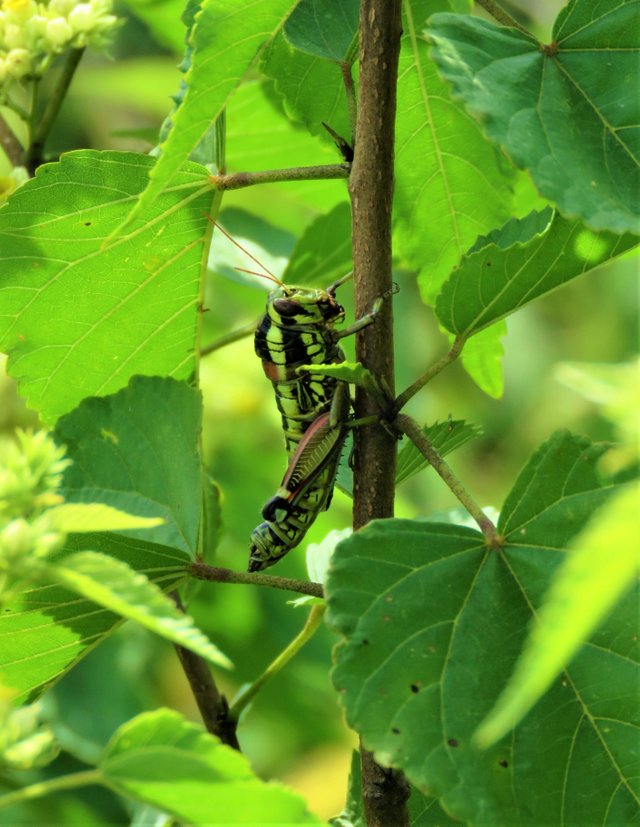 I didn't spot this big little guy at first. (He was big.) No idea what kind of grasshopper or locust this might be. I tried to find him online, but couldn't.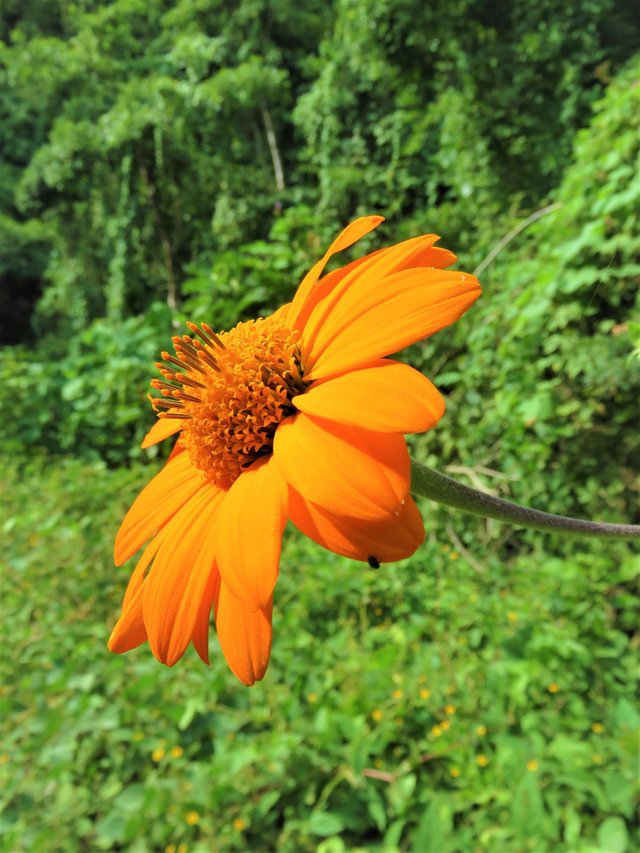 These flowers were growing wild by the side of the road. They were very tall, very bright and very beautiful.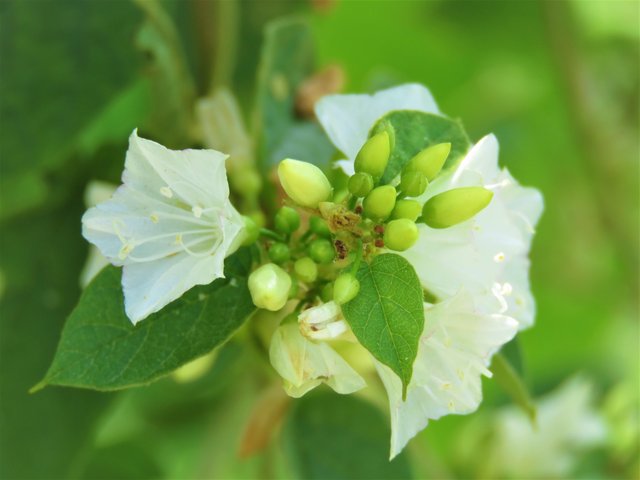 I don't think I have come across these flowers before. Maybe they only grow at high altitudes.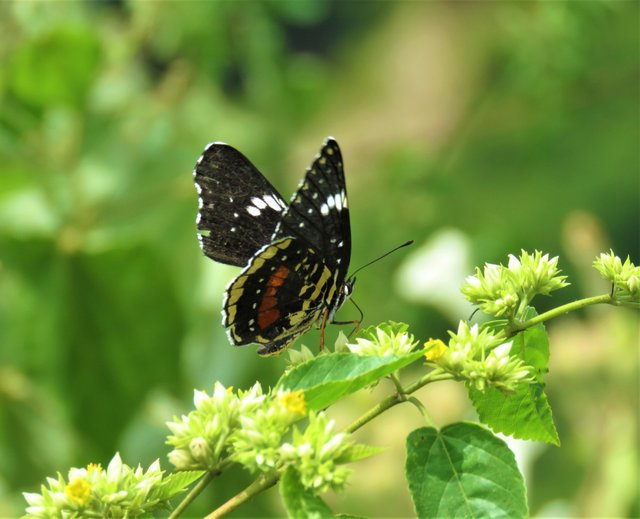 There were many of these fluttering around.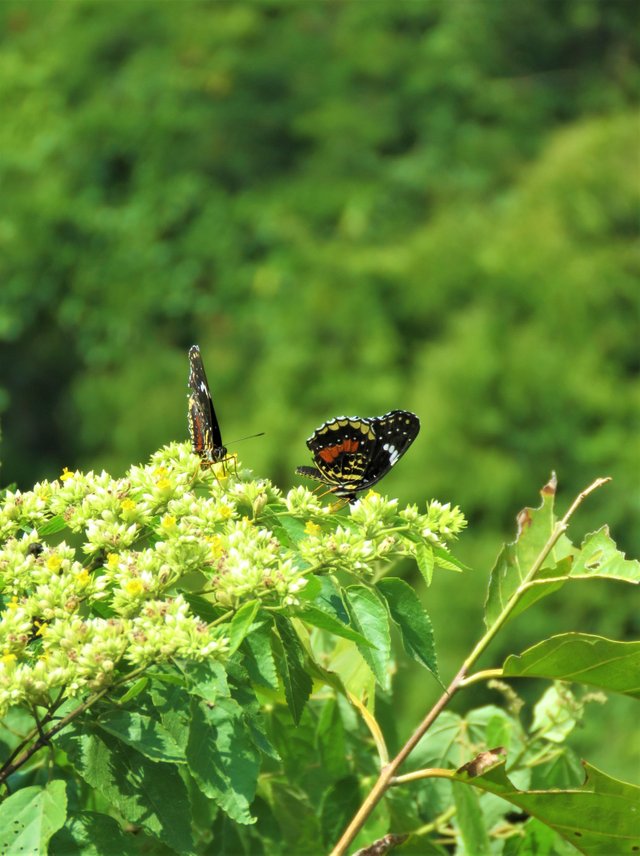 I am unsure if they were competing for nectar or if they were trying to mate.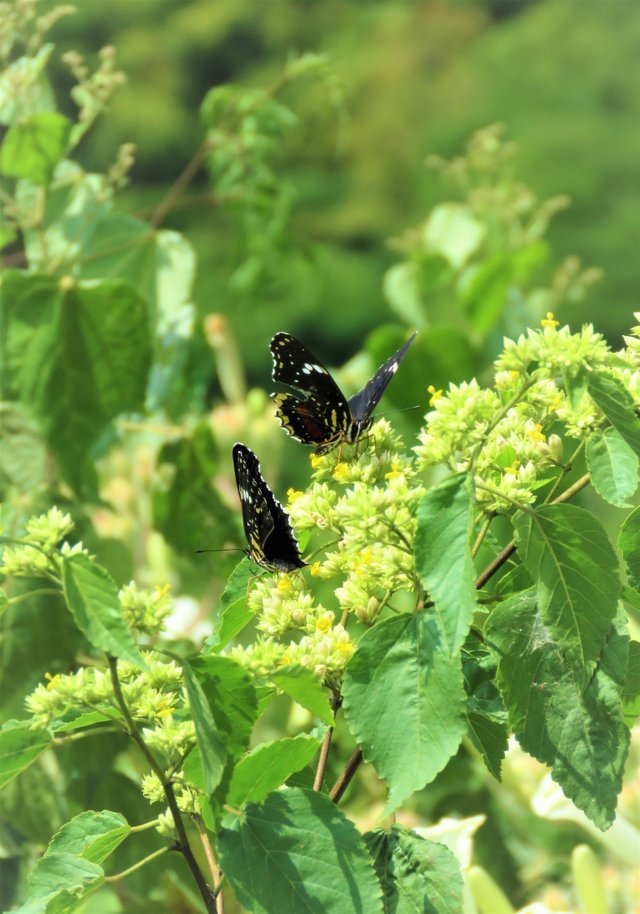 One last picture.
So, all in all, I didn't get the best photographs today, but it was still fun, and I saw some new places and things I have never seen before. I hope you have a great evening/day.
See you tomorrow!
-Akiroq