Hi Everyone, Today we enjoyed some sunshine, which was so nice after so much rain. :) I saw many butterflies out on my walk, so I decided to take some photographs to share with you.
I hope you enjoy them and that they brighten your day!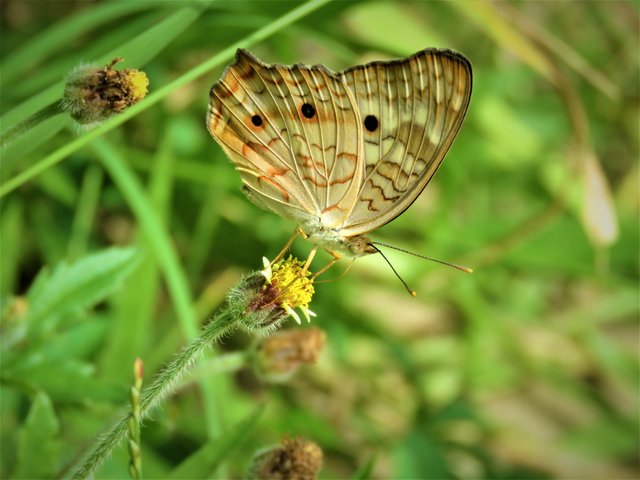 I was so lucky to capture this gorgeous and unusual butterfly.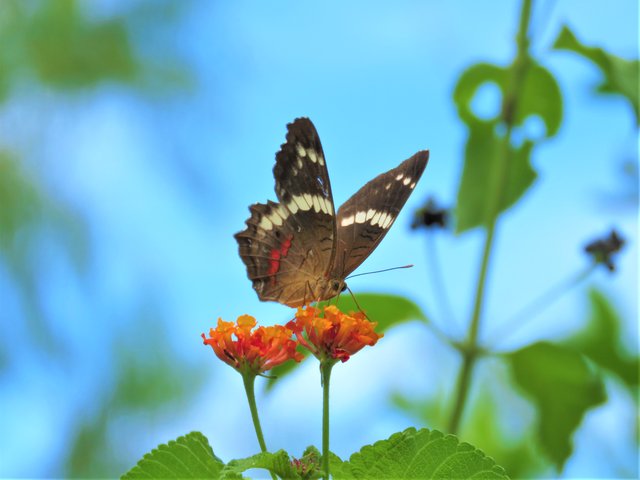 I love the blue background. I was happy with this turned out.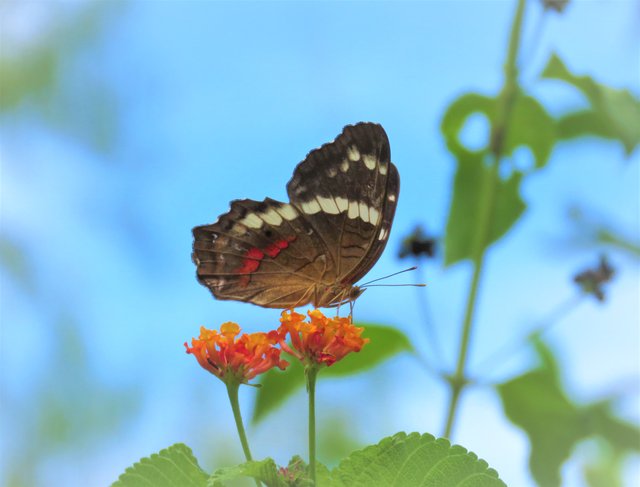 From another angle.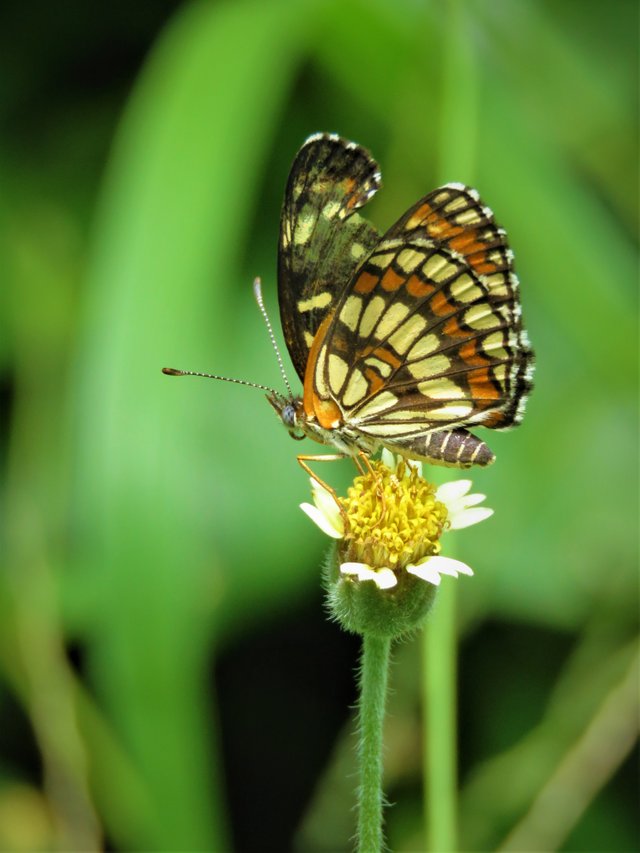 Damaged wing, but still able to fly, and still beautiful.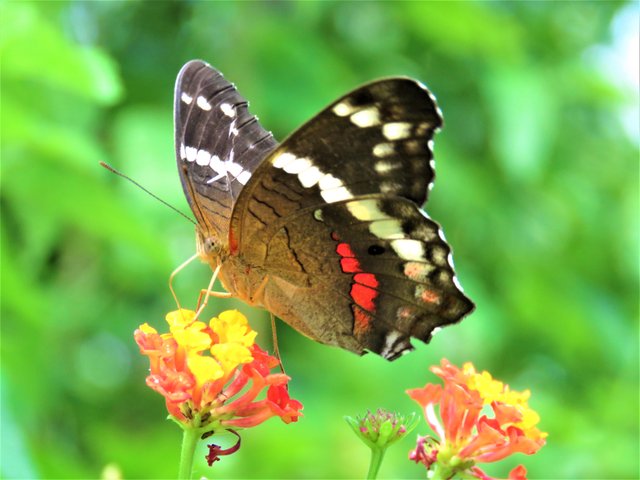 They were so many of this type of butterfly on these flowers. I think it is mating season for them.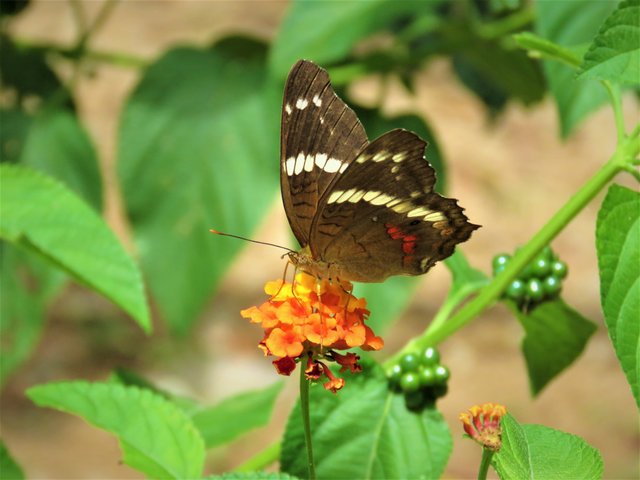 Another one. :)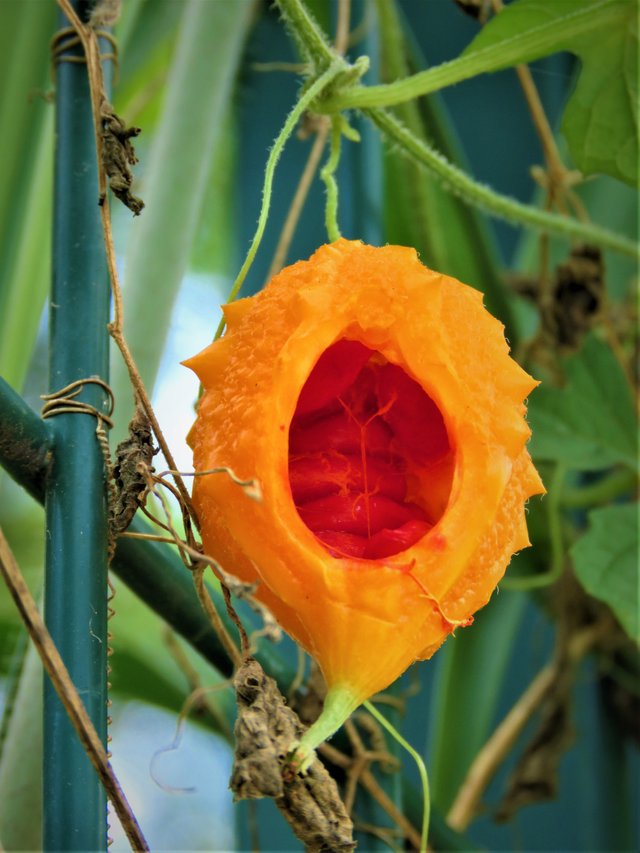 Doesn't this look unusual?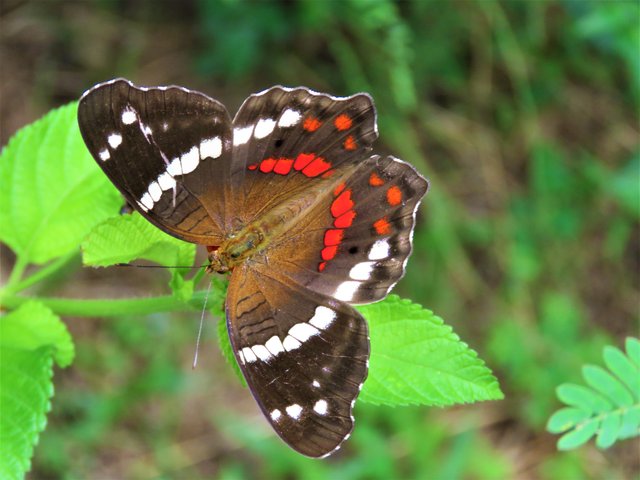 I love the green and the vibrant red on this one.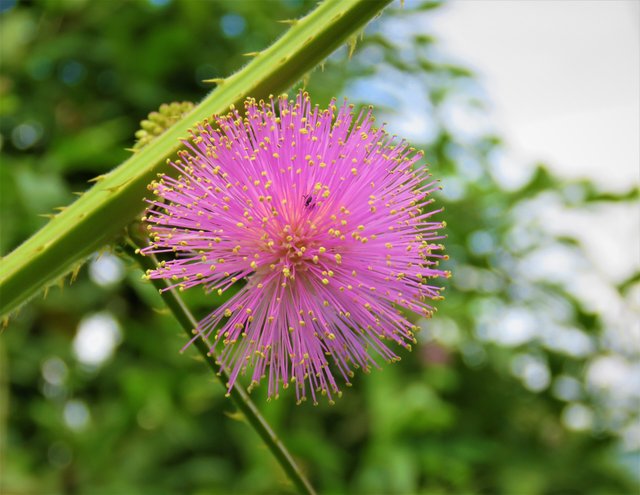 If I was going to name this flower, I would name it the firework flower.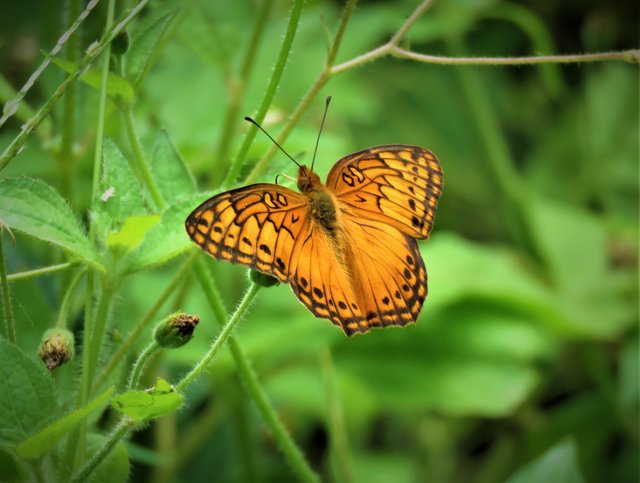 Look how furry this butterfly is. It took me a lot of tries to get this butterfly. It just didn't want to sit still. So beautiful!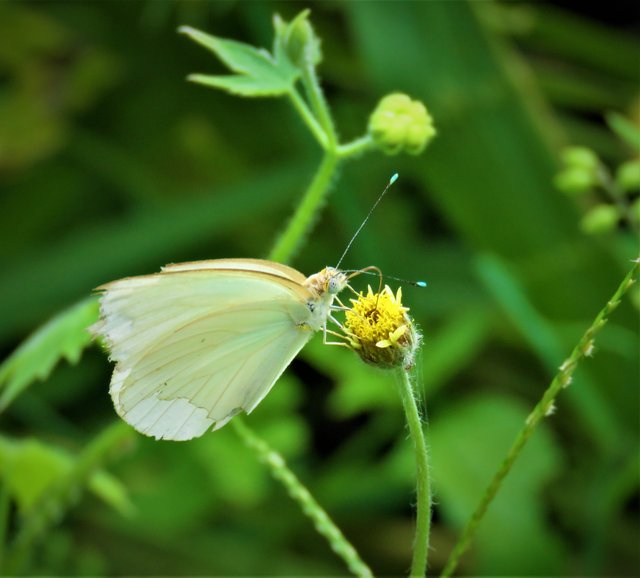 A white butterfly with frayed wings. I love the turquoise at the end of their antennae.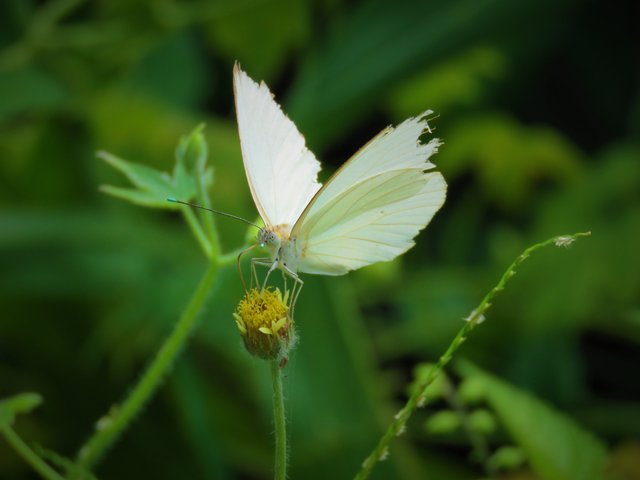 From the other side and a bit darker.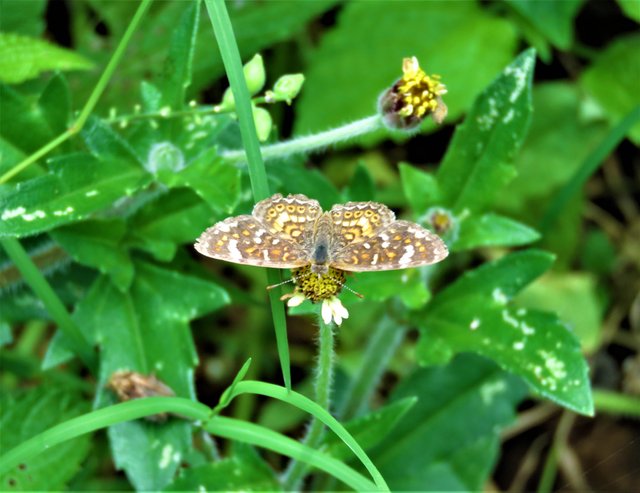 These are very common here. They come in two variations. Light and dark with similar markings.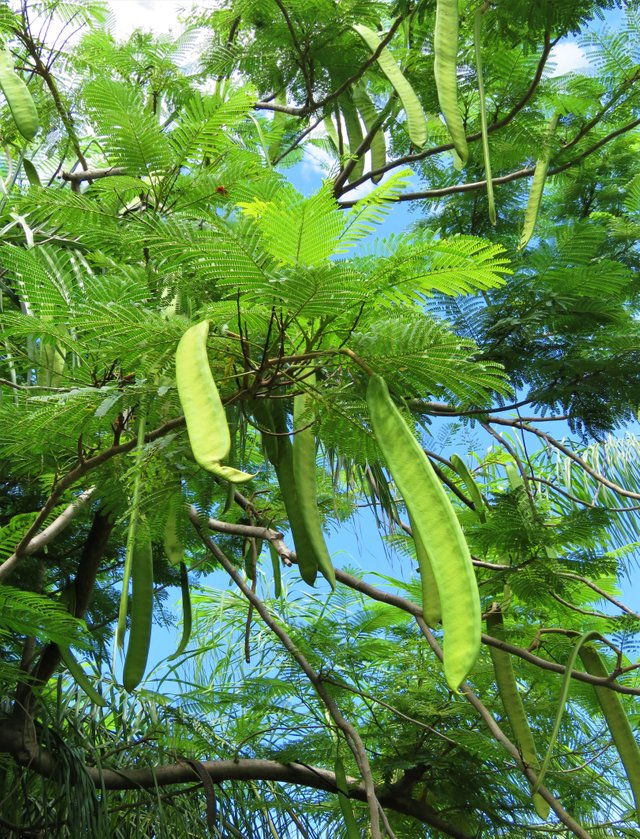 Today I was wishing these were giant sugar peas. I mean, can you imagine? One of these would feed an entire family! But seriously, I have no idea if they're edible or not.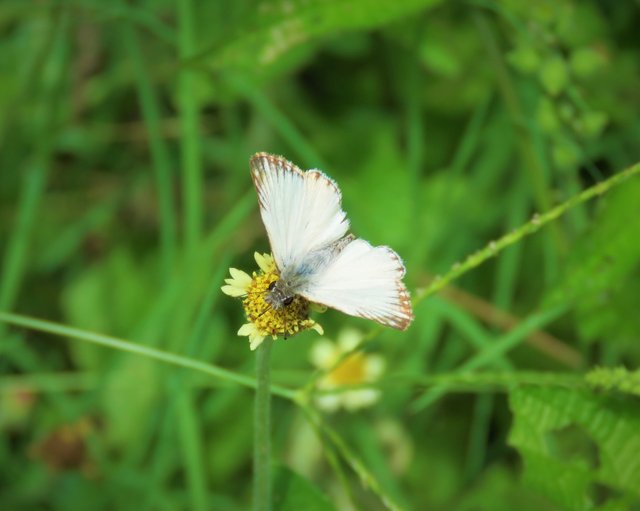 I love the copper tipped wings. This butterfly was really small, I was lucky to get this photo.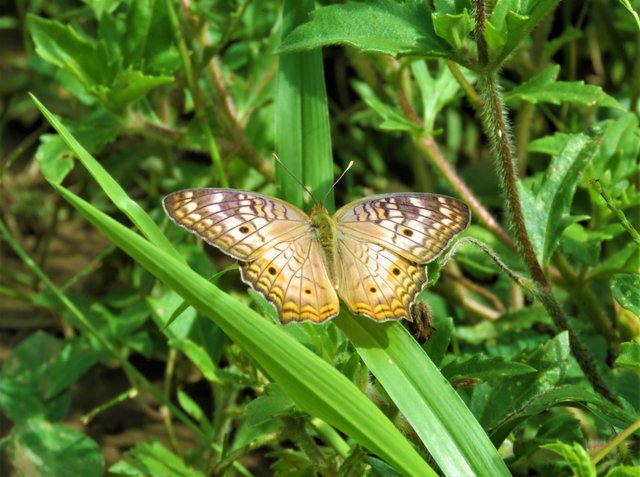 That beautiful butterfly again. Isn't it gorgeous?!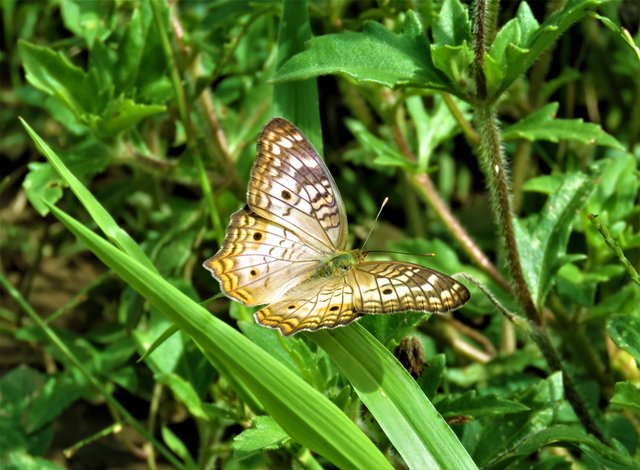 I was lucky to get it from a few angles.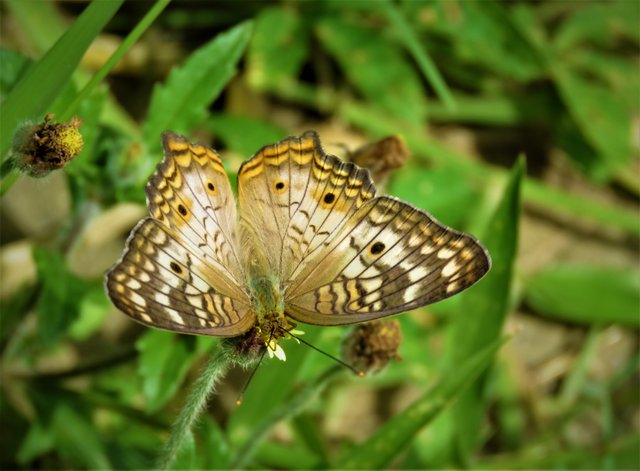 Look at that green on its body. It blends in so well with the flower.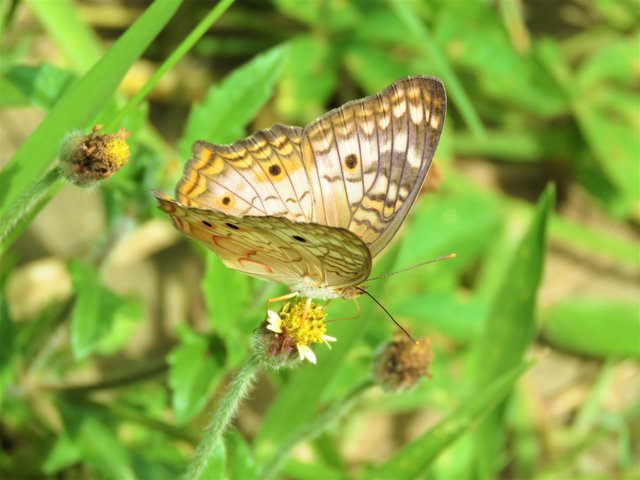 Here you can see the underside and above side.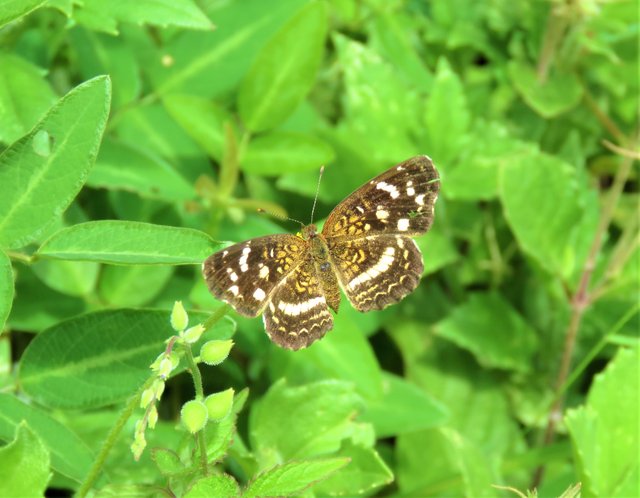 This is the darker version of those tiny butterflies. I love the gold dust on the wings. So lush.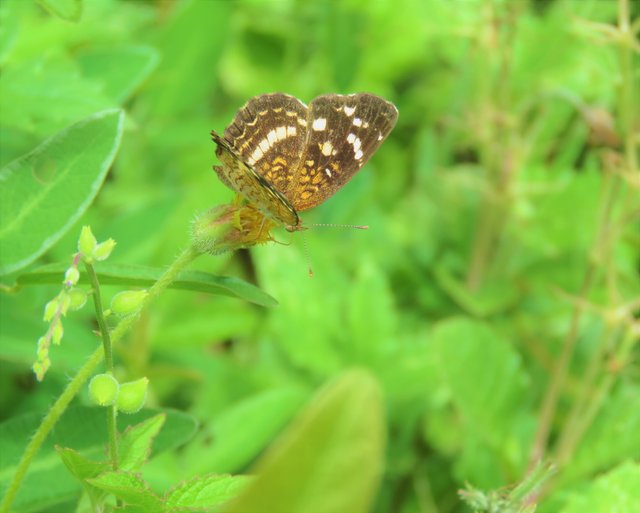 From another angle.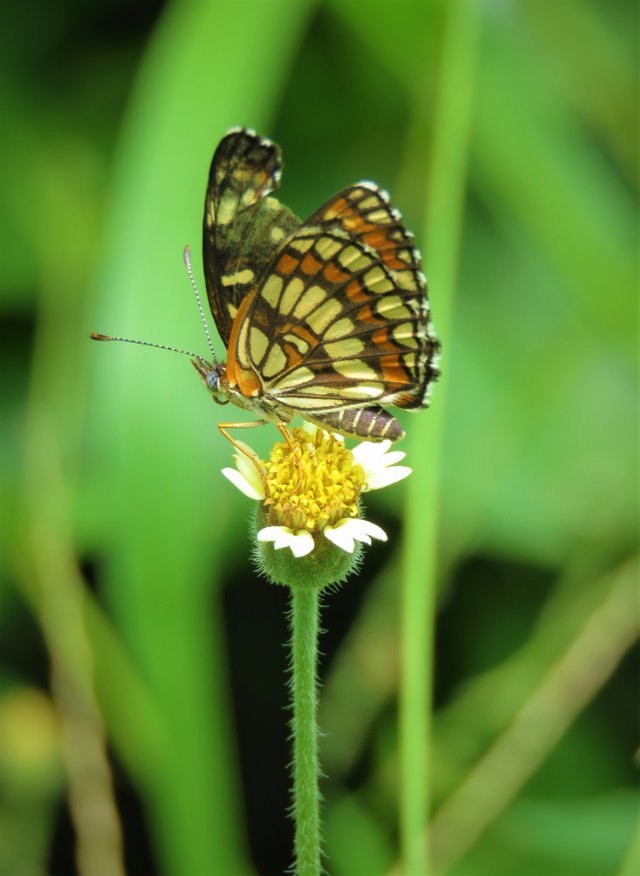 A slightly different version of the earlier picture above.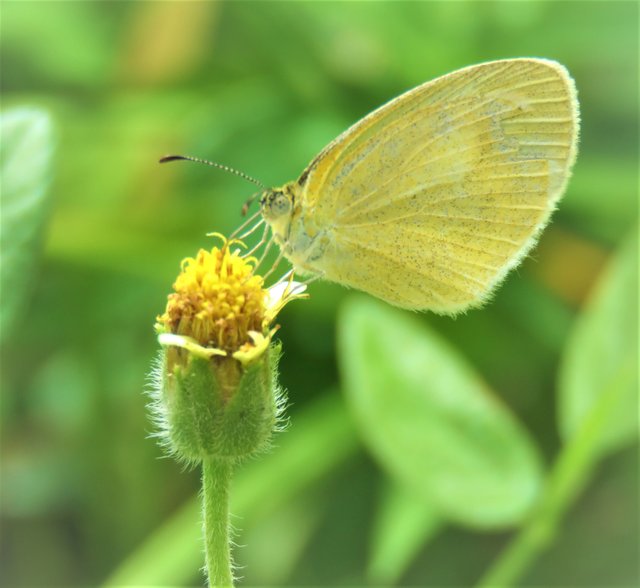 I am not sure if this a different type, or just an unusual yellow butterfly. I like the speckles it has all over.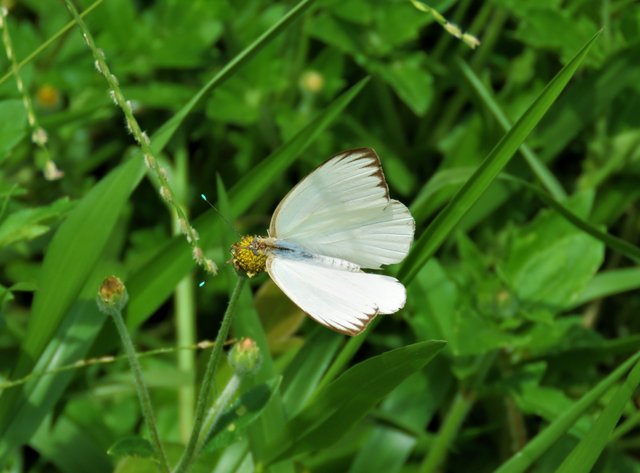 So dainty. I love the black trim on the wings.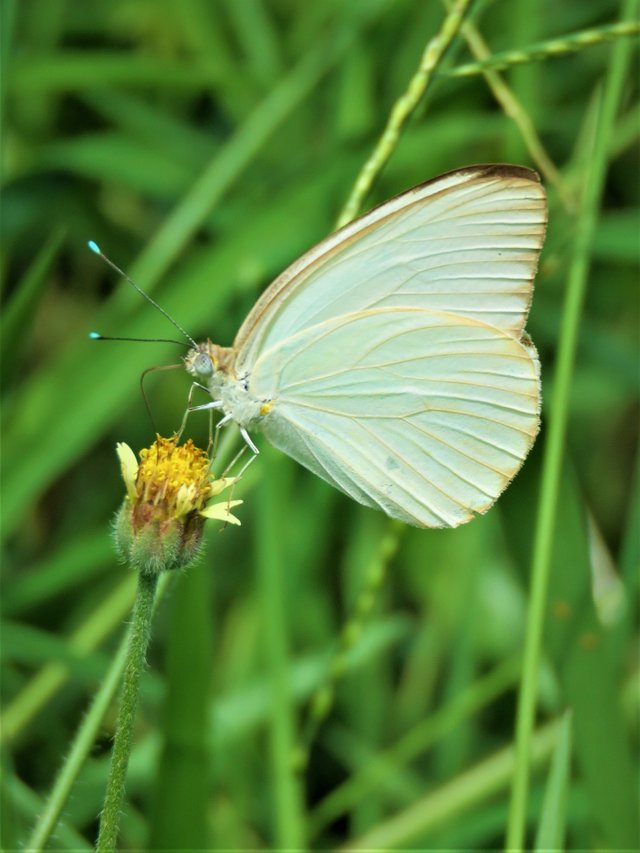 I like the eye. Cool right?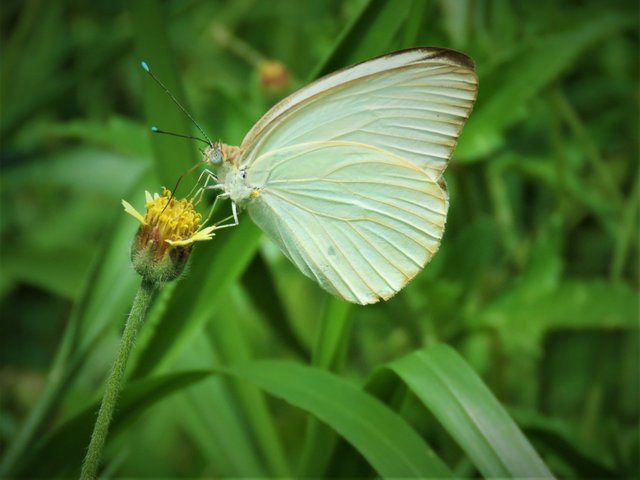 So pretty. I really love the white butterflies. So happy that I am able to photograph them now.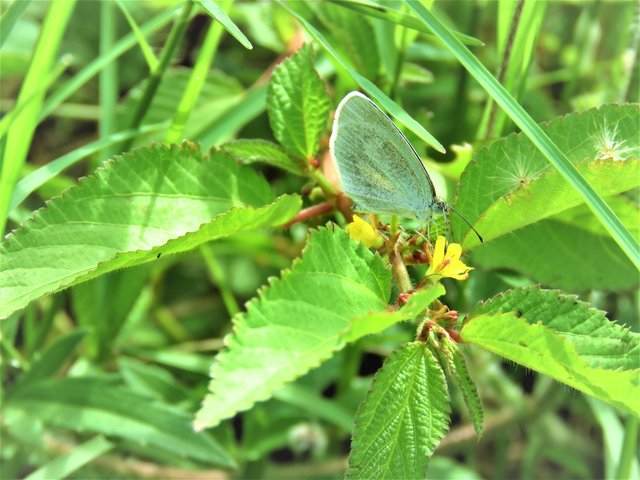 Green! Blends in so well that you can almost not see it, hey! My first time photographing this type.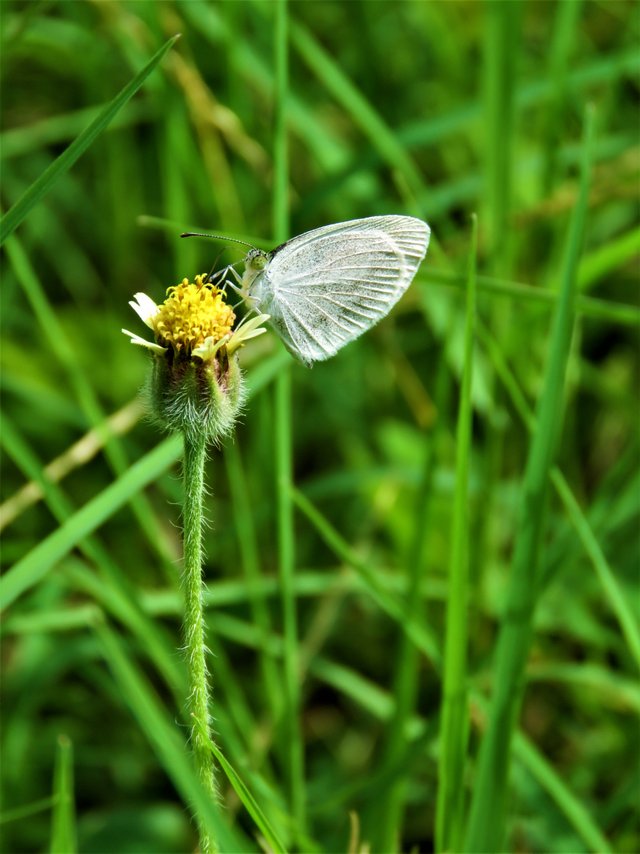 This white butterfly has speckles just like the yellow one I photographed earlier.

Wishing you a wonderful day!
-Akiroq