A small larch tree growing new leaves. This species has the peculiarity of being a deciduous conifer, meaning that unlike most conifers it loses its needle-like leaves in autumn to grow new ones in Spring.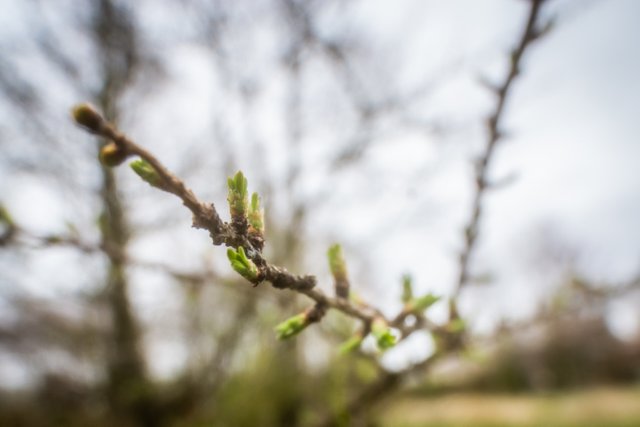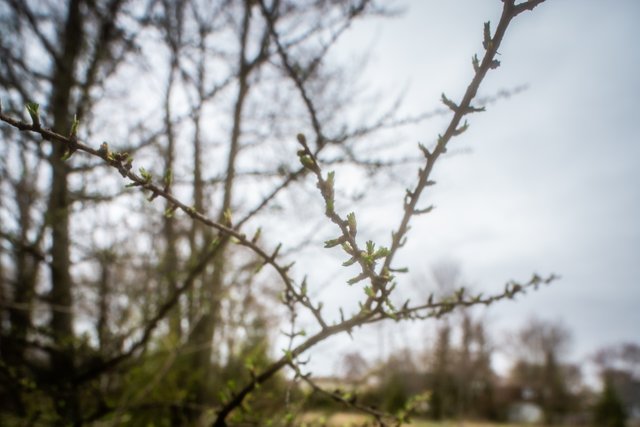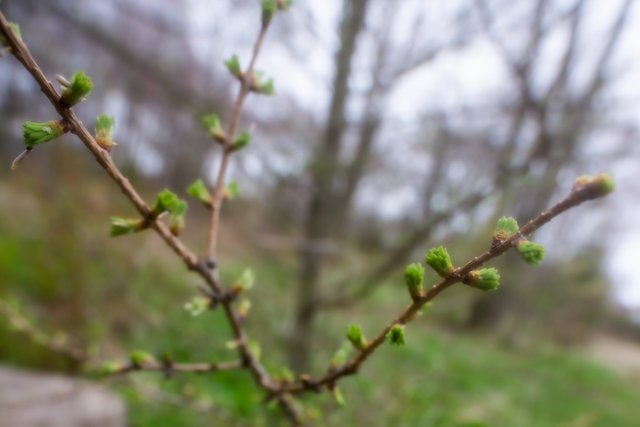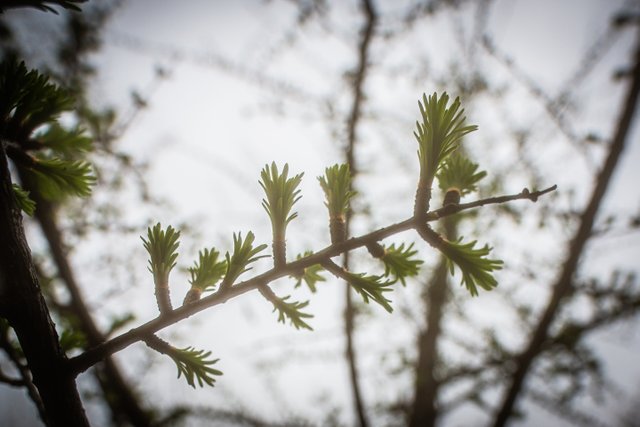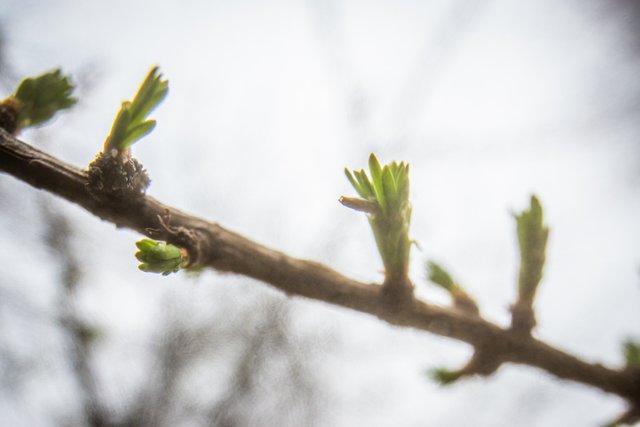 That is not a photoshop effect. The minimum focusing distance on this lens is so close (about one millimeter from the front lens element) that it focused on the Black Mist filter.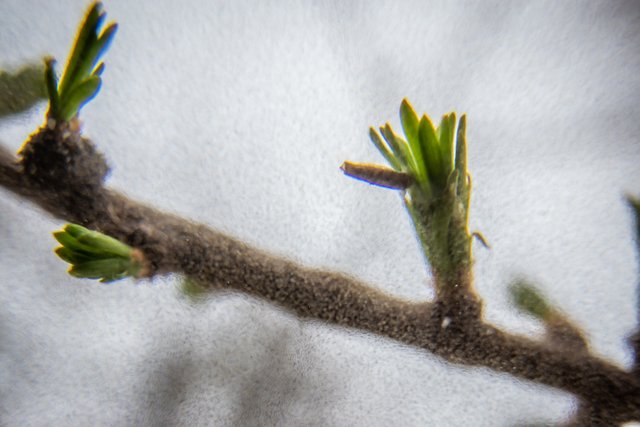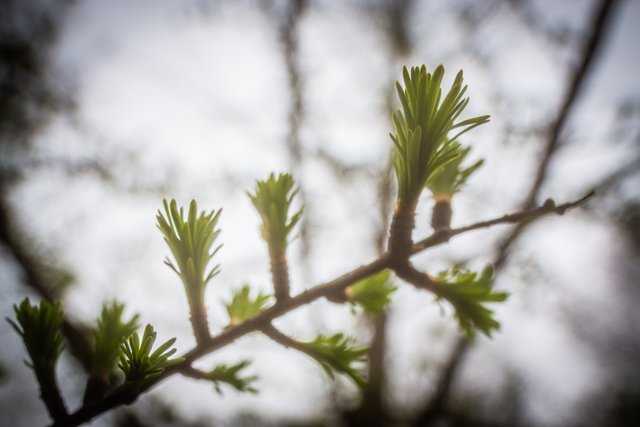 I used a Lǎowā 15mm f/4 macro lens on a Sony a77 camera, with a Kenko Black Mist filter.
-aoi
Music: https://ao-i.bandcamp.com