Red Means Stop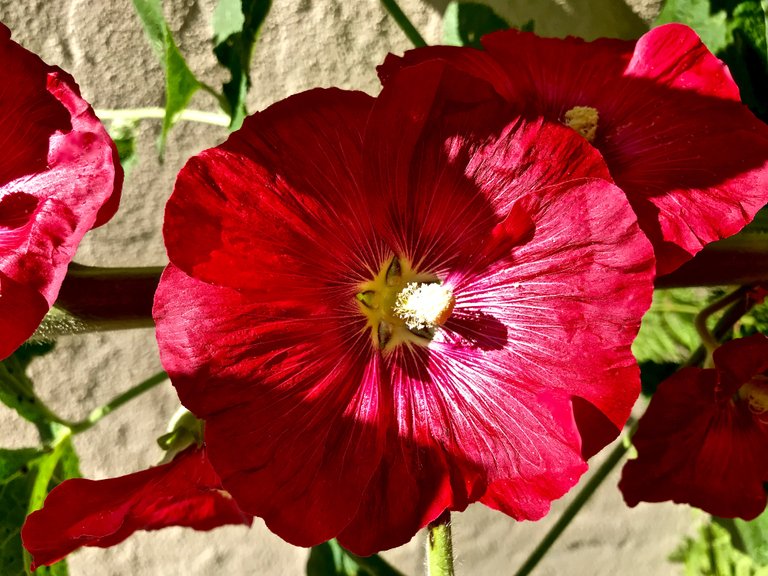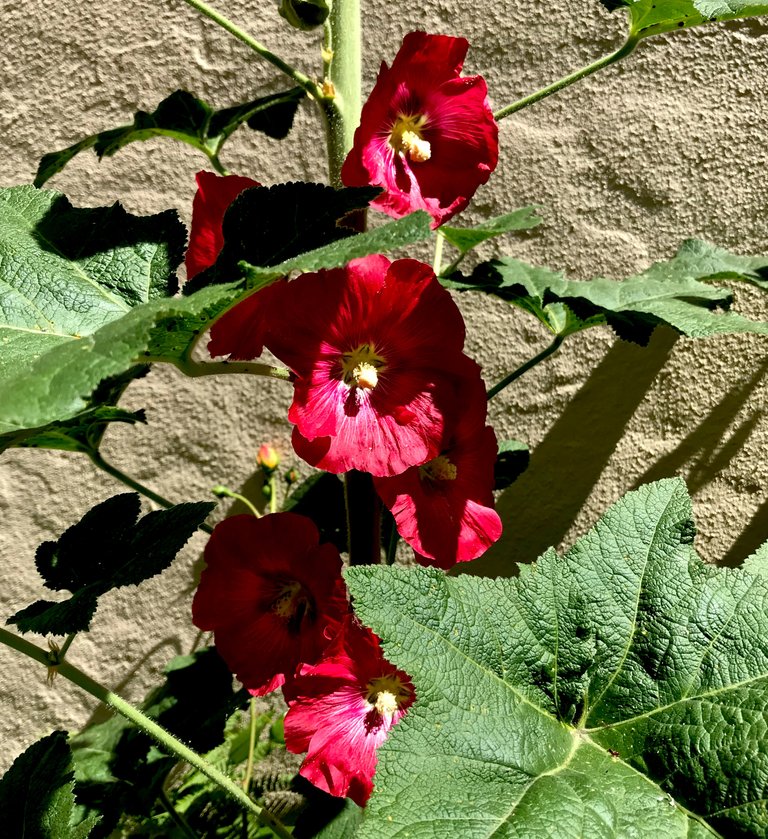 tall hollyhock stem
an intersection of blooms
red means stop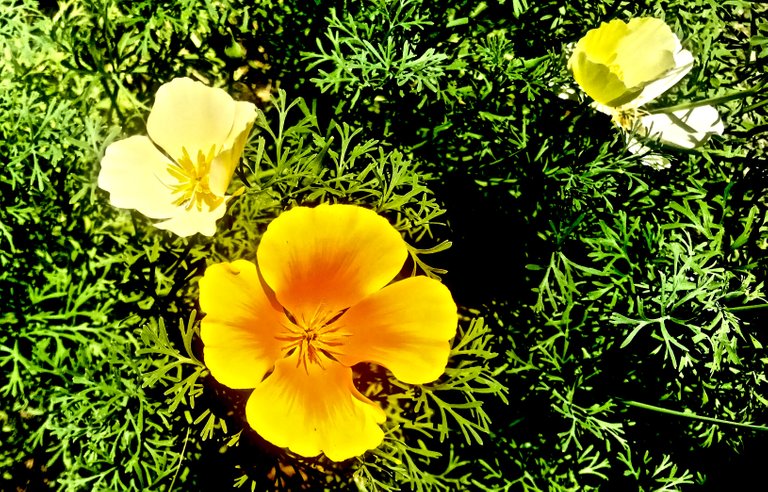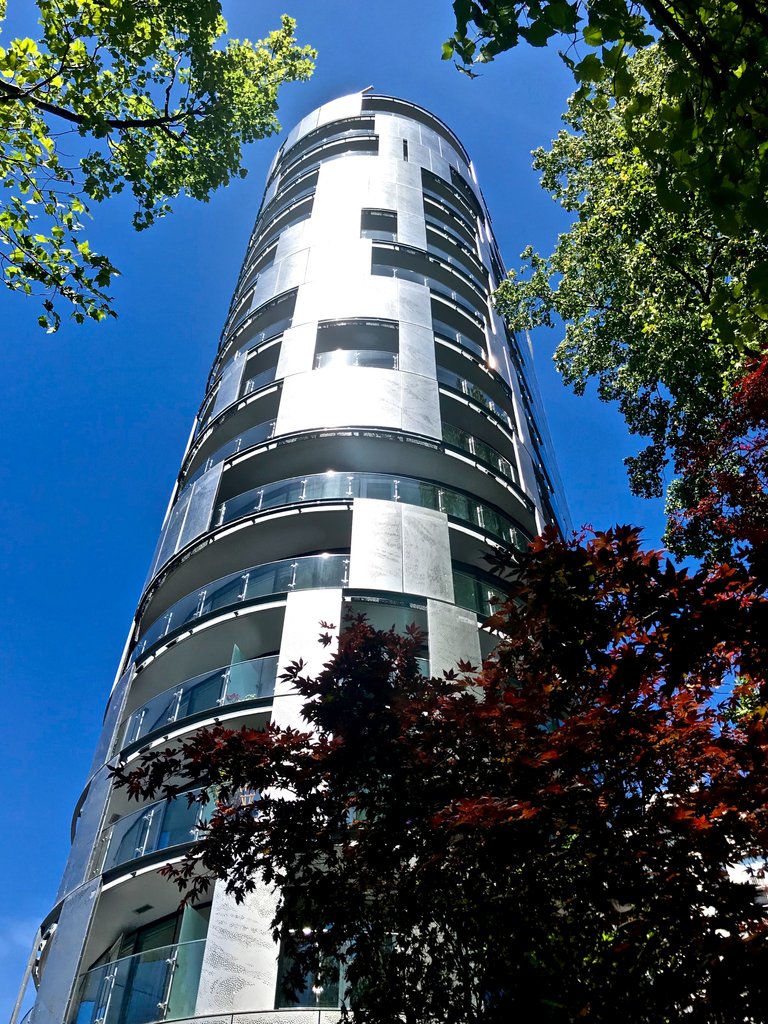 My son and I enjoyed a meandering walk to Science World here in Vancouver last week. We try to vary our route to see new and changing things. We often stop to admire the flowers and other beautiful or cool things, like the hollyhocks and California poppies above.
The condo to the right, we have nicknamed the rocket ship building for its resemblance to old style NASA space ships. It's very futuristic. I would love to see inside at how functional its living spaces are. One would hope more so than an actual rocket. We recently saw Capcom Go. Let's just say those early rocketmen had to really like each other. Because they had no secrets or alone time.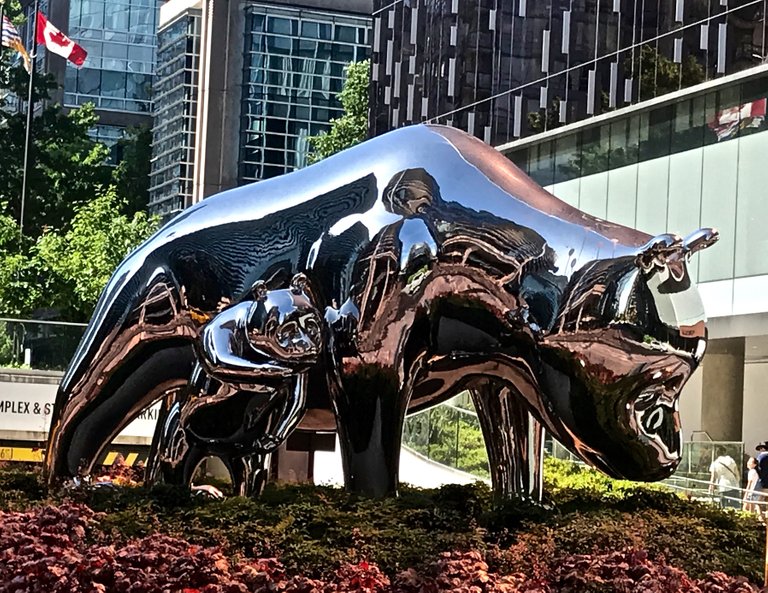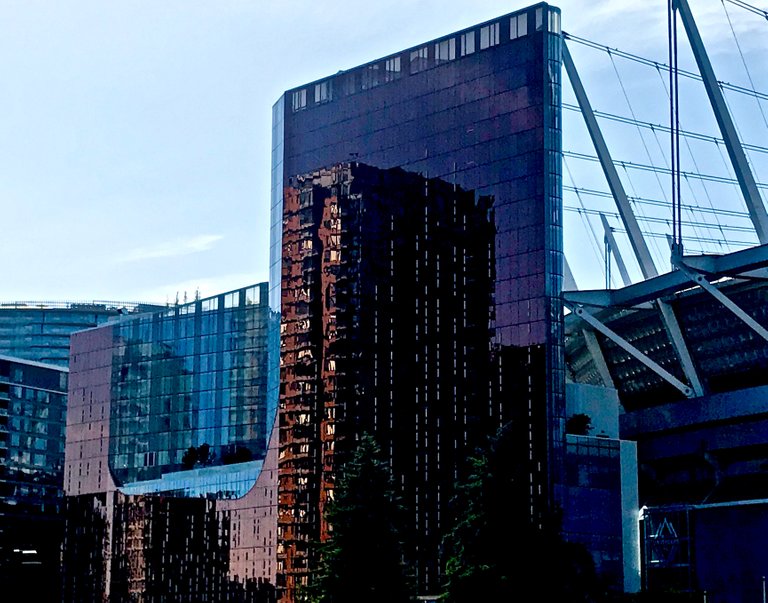 Loving these chrome bears that stand outside a recently opened hotel and casino complex. Light and reflection do some absolutely fabulous things with it. A changing and dynamic work of art. I like that.
The complex on the whole is rather an unusual architectural offering, with duo-toned glass and lots of asymmetry. From this angle, it appears that the roof beams of BC place are holding up only a facade. There is a whole building there. I promise.
I'll leave you with a close up on the bears. I thought it was rather cool how they reflected and morphed their surroundings.
That is a city view, steemians, even Dr. Seuss could not have dreamed up:)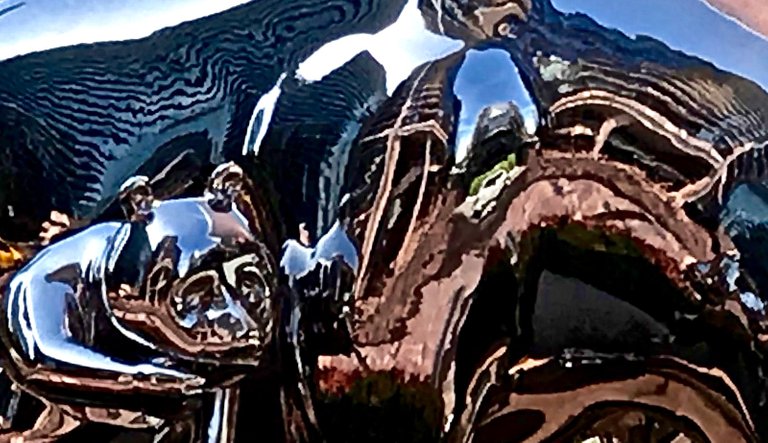 All photos are my own. A big shout out to @tatoodjay, the host of the day:)