The beauty of stability 6/7

That's the 6th day of my little personal challenge. Each day one new shooting and at least one new picture shared here for you. Brand new original content no matter what.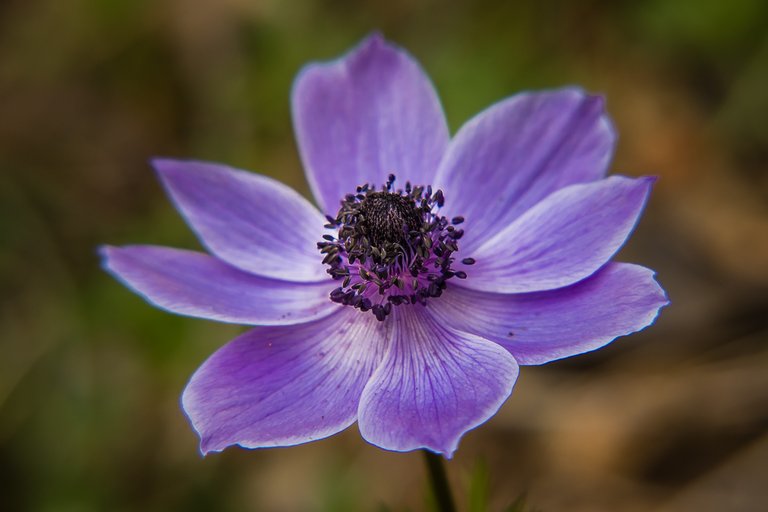 During those days a hard fork has occur, a new blockchain has been created and tomorrow my country goes to a complete lock down as a precaution measure against the treat of covid 19, also known as coronavirus!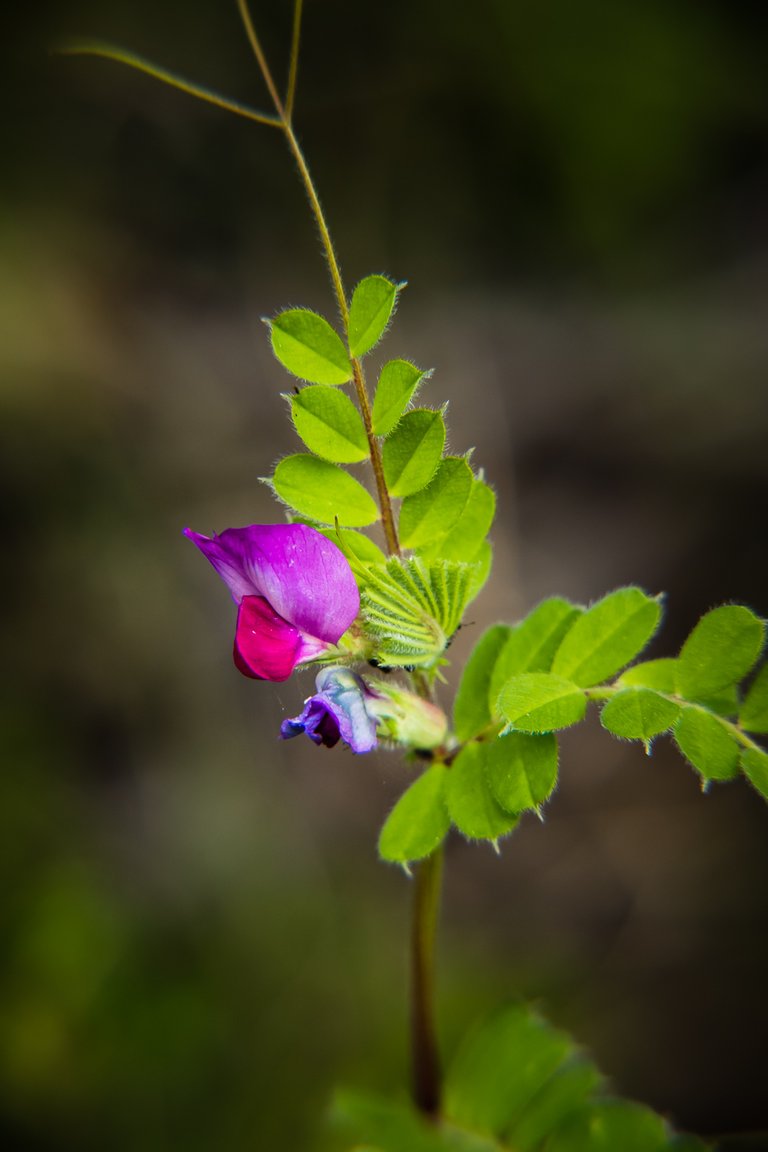 Myself, I am into the microcosm of my farm taking care of my trees and taking pictures of little flowers! I know I sound a bit out of reality but I can't help it, I am who I am!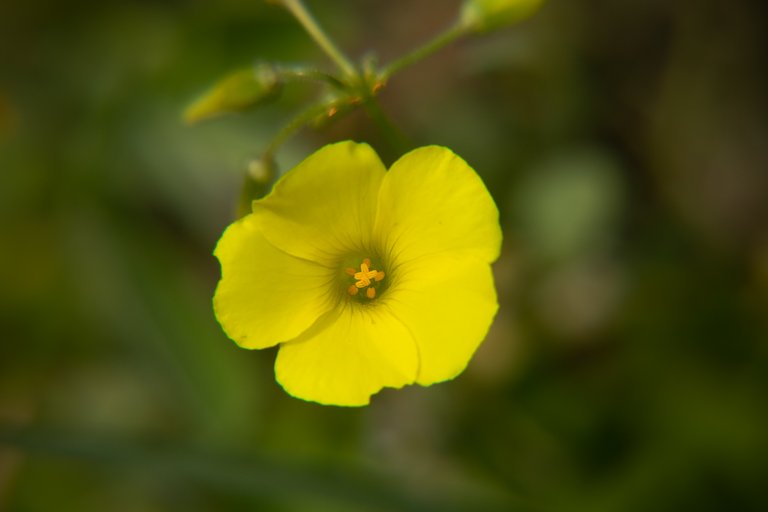 Last August I upgraded from my old crop frame 7D to a full frame 6D mark II. A huge upgrade but I haven't been able yet to take a macro lens so today, that I wanted to take some macro shots, I had to improvise and I had to improvise a lot!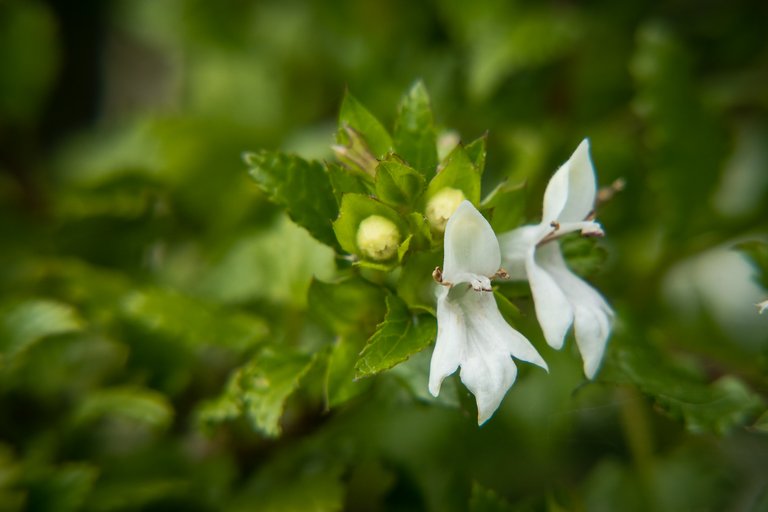 I used a canon 80-200mm f2.8L zoom lens that weights around 1,5 kilos (49,8 oz) and has a minimum distance for focus 1.8 meters (5,9 feet). It is a fantastic telephoto zoom but probably the most inappropriate lens for macro photography. The thing is that I happened to have with me a set of close up filters that fitted only to that lens so I though, why not! And as you can see at the pictures above, it worked pretty nice!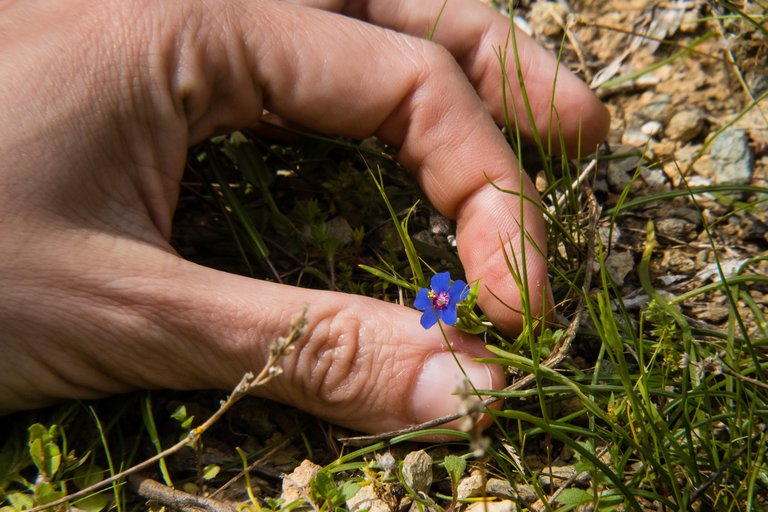 But when Fotini (my partner) showed to me that tiny blue beauty I said to myself, no way. But she was so excited with this little flower that I gave it a try. I attached on the lens all 3 filters that I had with me and I ended up looking something like that.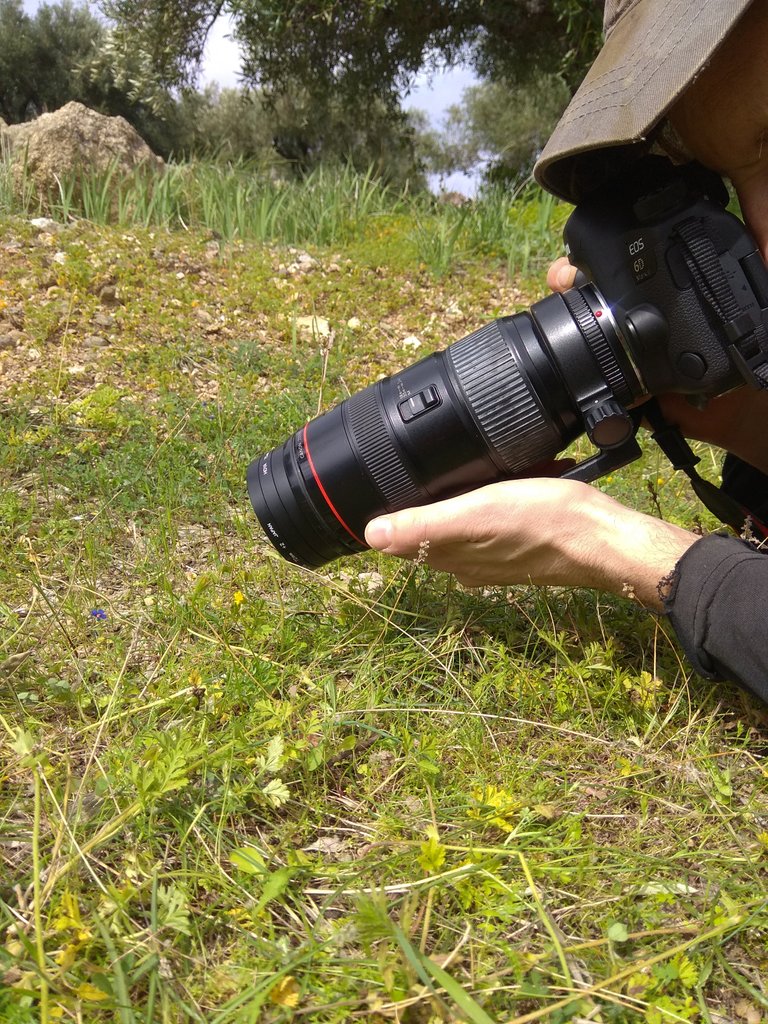 photo taken by Fotini
Can you even see the flower? It was a bit crazy to try to take a shot like that with that lens. Focusing was a nightmare but 60 pictures later I did had 3 descent enough!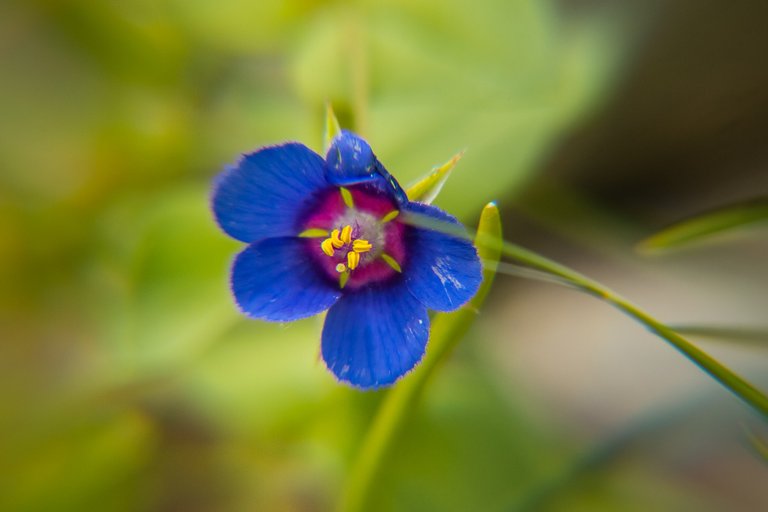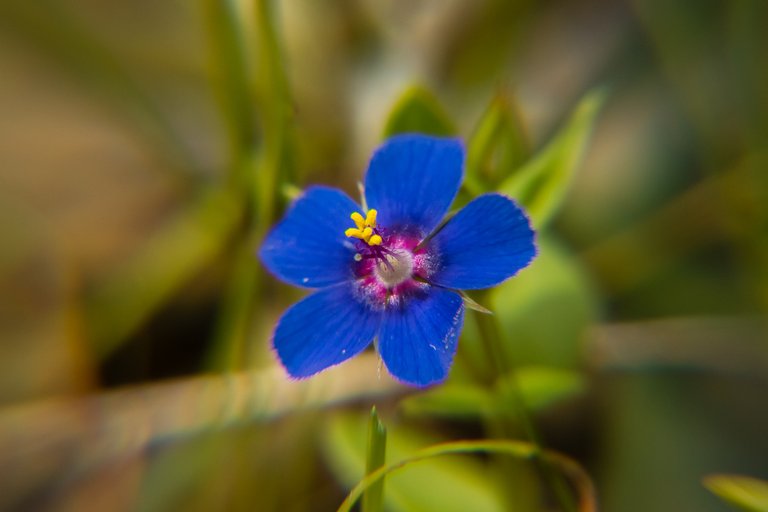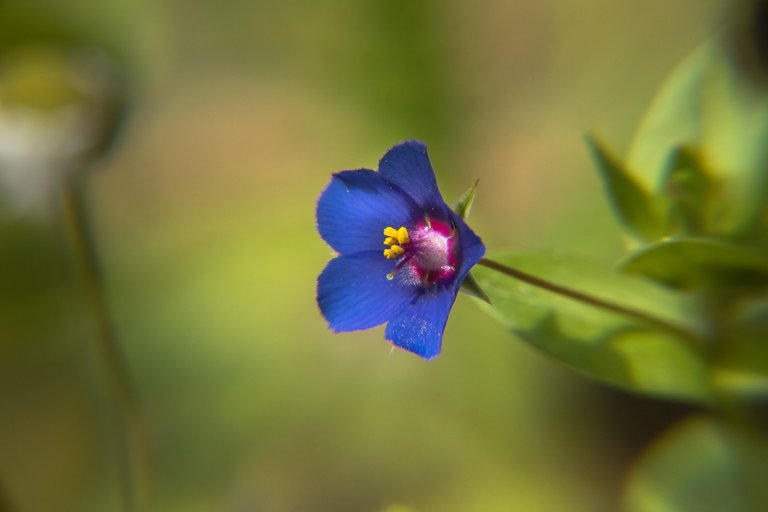 I hope you enjoyed them. I sure had a lot of fun taking them! Stay calm, stay healthy and hive on :)
All the pictures and the words (unless stated otherwise) are mine.
Thank you for reading and if you want to know more about me you can check out my introduction post.
Commenting, upvoting and resteeming are highly appreciated!
---
---