Despite the premonitory title this is not a pessimistic post. Actually I have this one in mind for a long time but now it feels somehow fitted in the current line of events.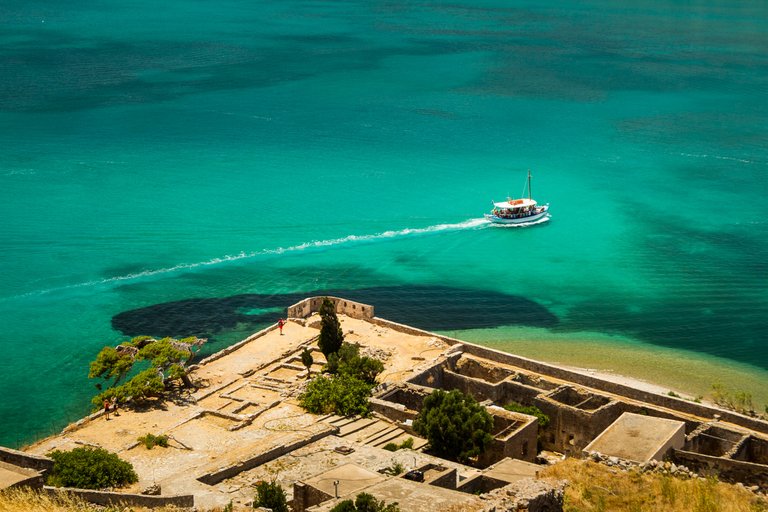 With half of the world on the verge of quarantine I thought that it is the proper time to share some pictures of a tiny Greek island that among other things was, from 1903 to 1957, a leper colony.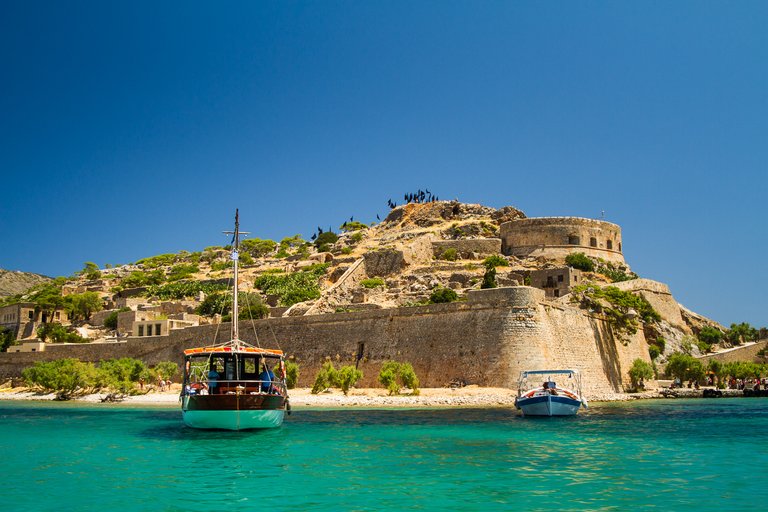 Spinalonga bears a very long and turbulent history from Ancient Greece to the Venetian and Ottoman occupation and could have been a pleasant travel post with many interesting historical facts. After all it is located on one of the most touristic areas of Crete, surrounded by a breathtaking scenery.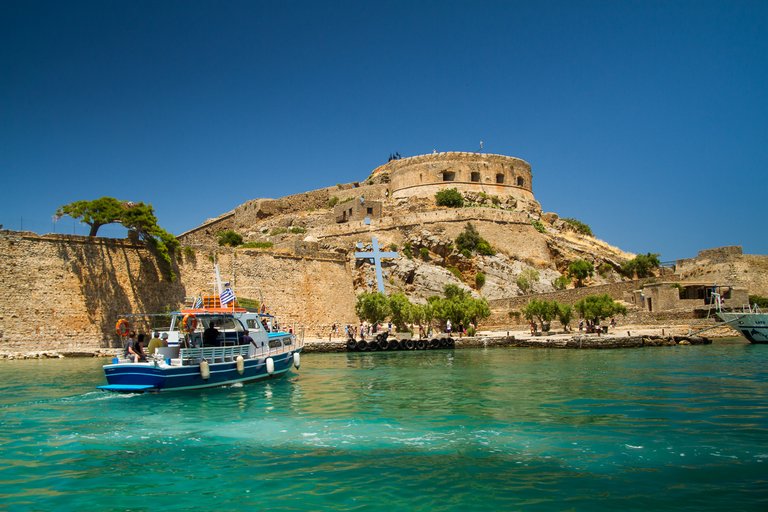 But the black flags and the huge cross next to the entrance are not part of the scenery. They are part of an artistic and social event that took place on the island in 2012 and refers to the dark years of the leper colony.
---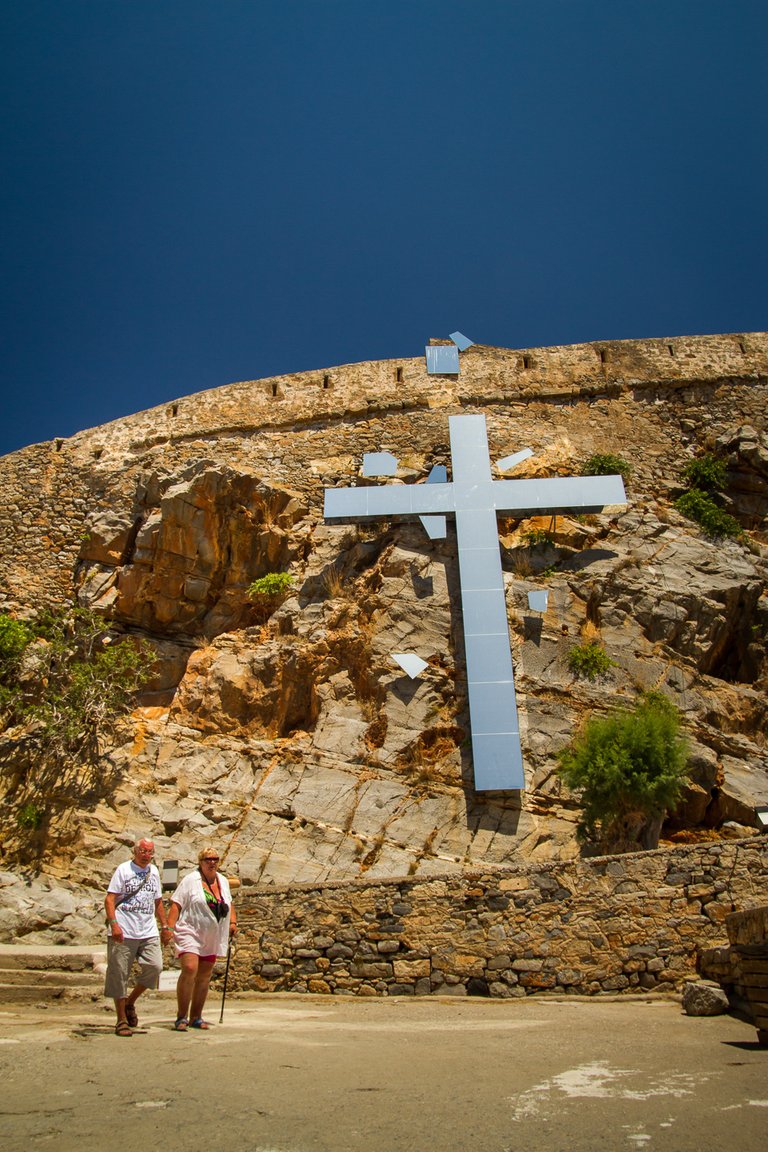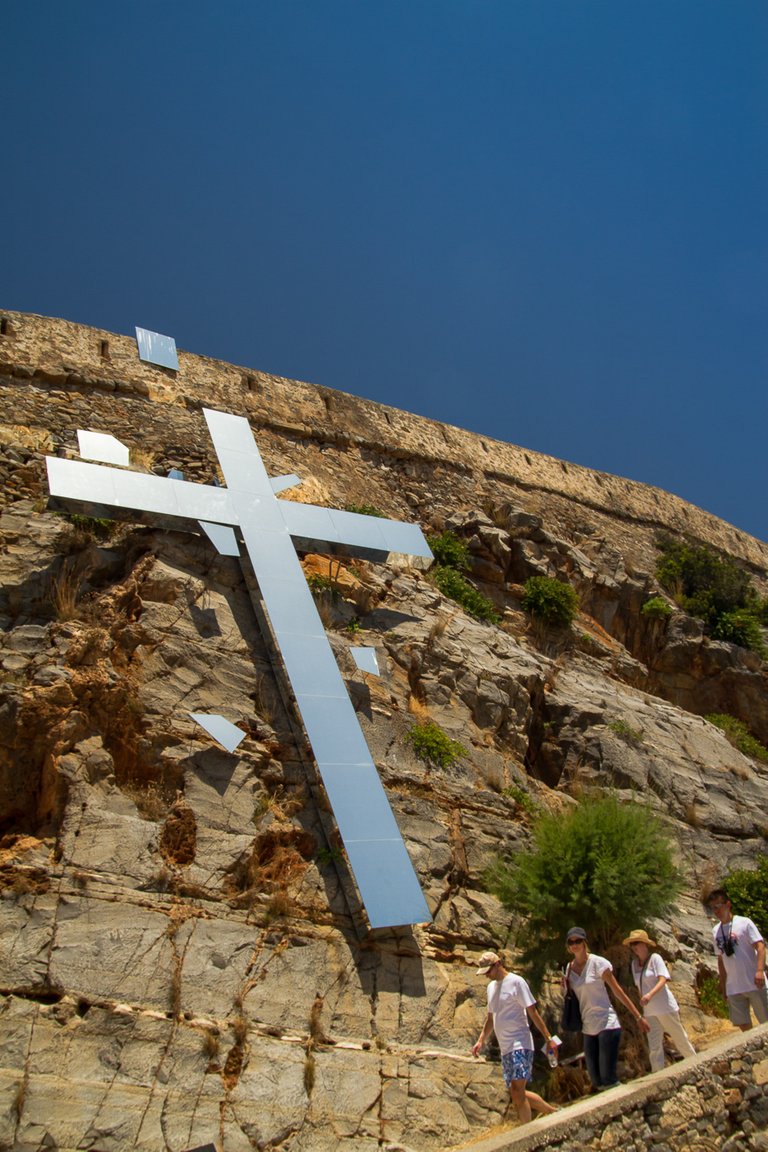 ---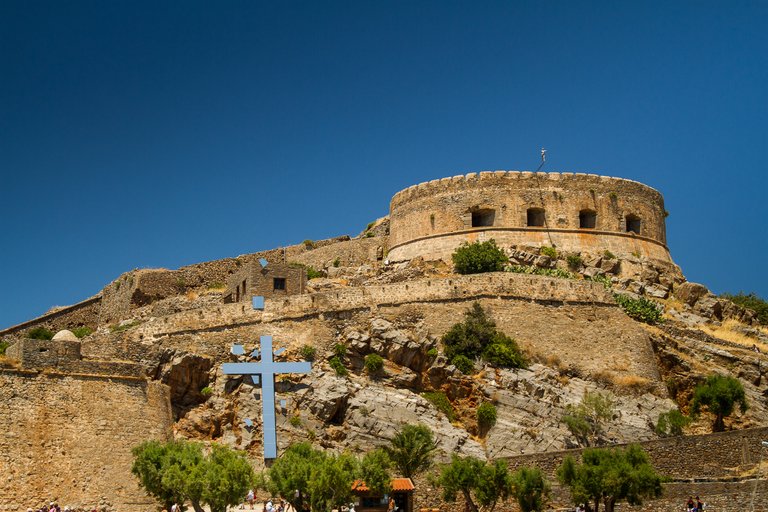 At the time Hansen's disease (leprosy) was considered highly contagious (if only they knew about Covid-19) and society felt that the patients should live in quarantine, away from the healthy population. So all the lepers of Crete and later of Greece and even from abroad were transferred there, to live and die on an island that "welcomed" them with the sign:
Abandon hope all ye who enter here.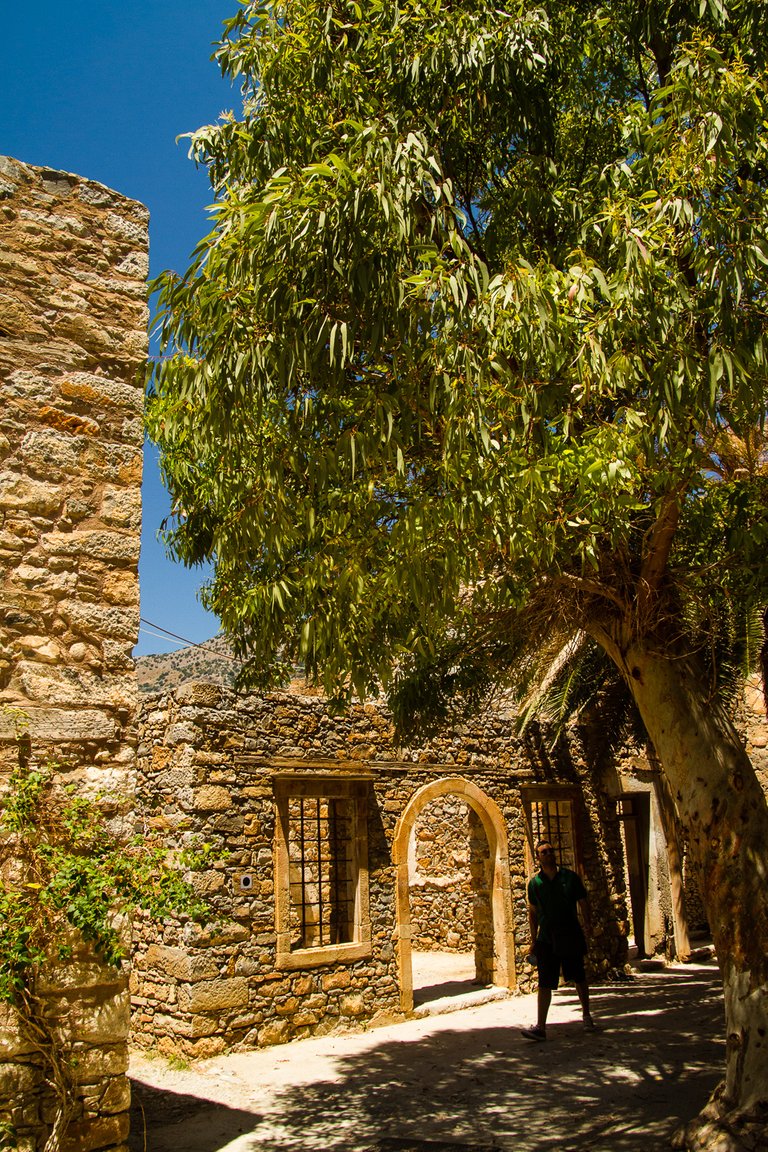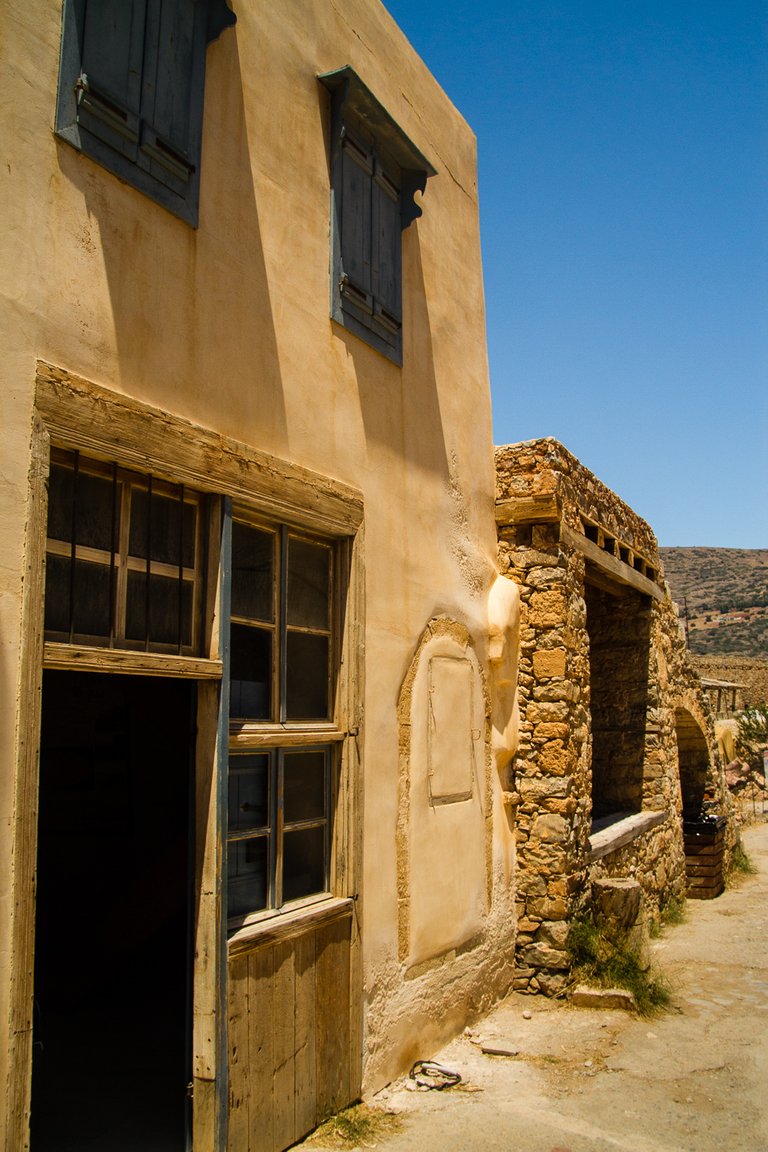 I would like to quote a few lines written by Costas Tsoclis the artist himself about his intervention on the island.
I aspire, first to lead the visitor to identify with those who, isolated here from society, watched their bodies and souls erode and waste away; then I would offer the visitor a personal redemption through the inducements of Art and Nature, ultimately showing him or her a way to the realization of her or his own happiness, that is to say, health, wholeness of body, and enjoyment of the gifts of Life, Liberty and Art.
source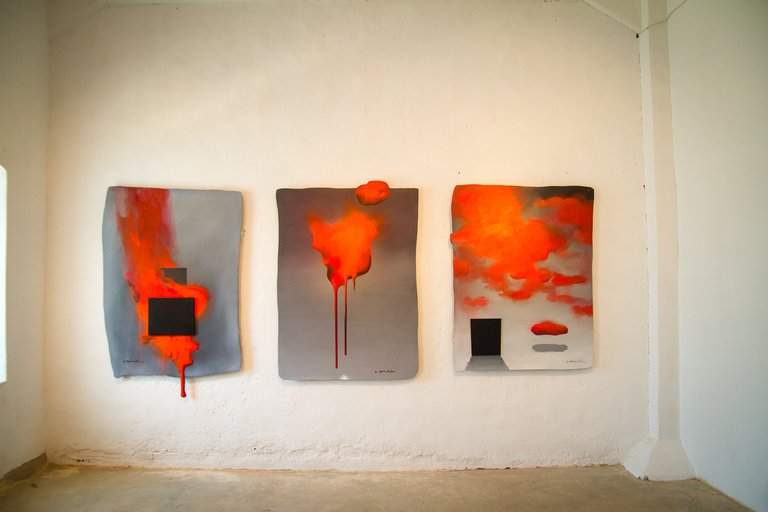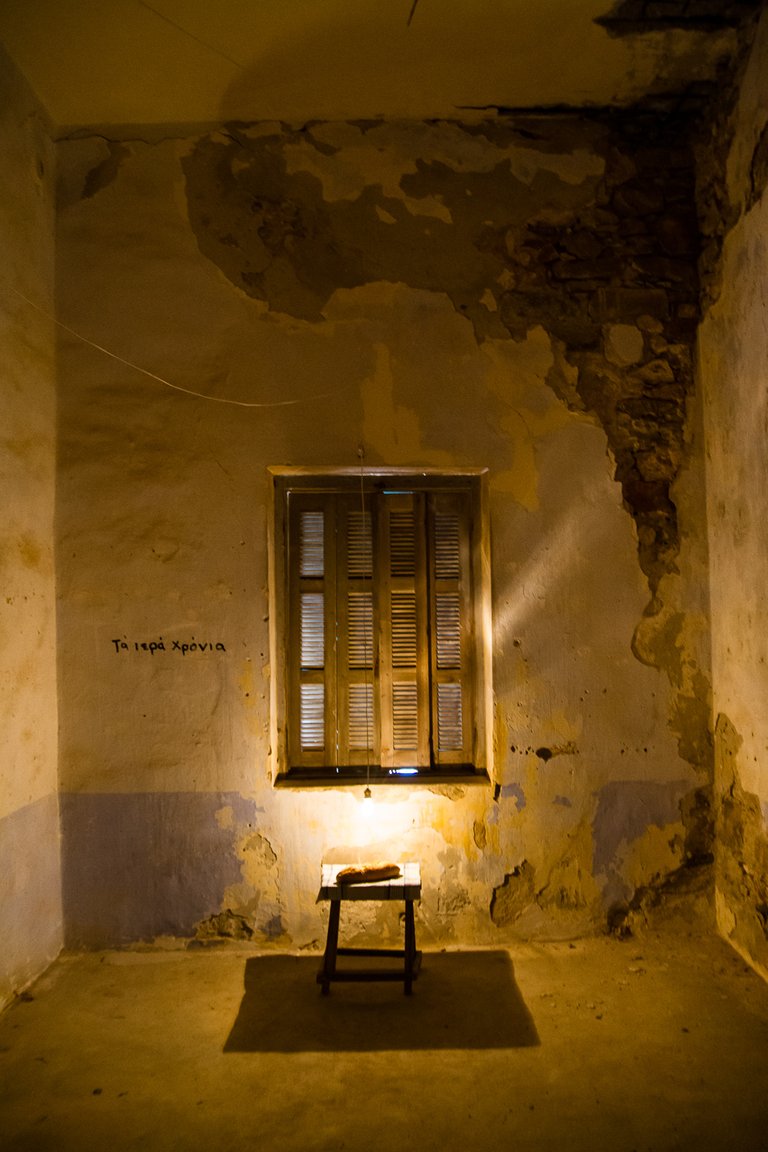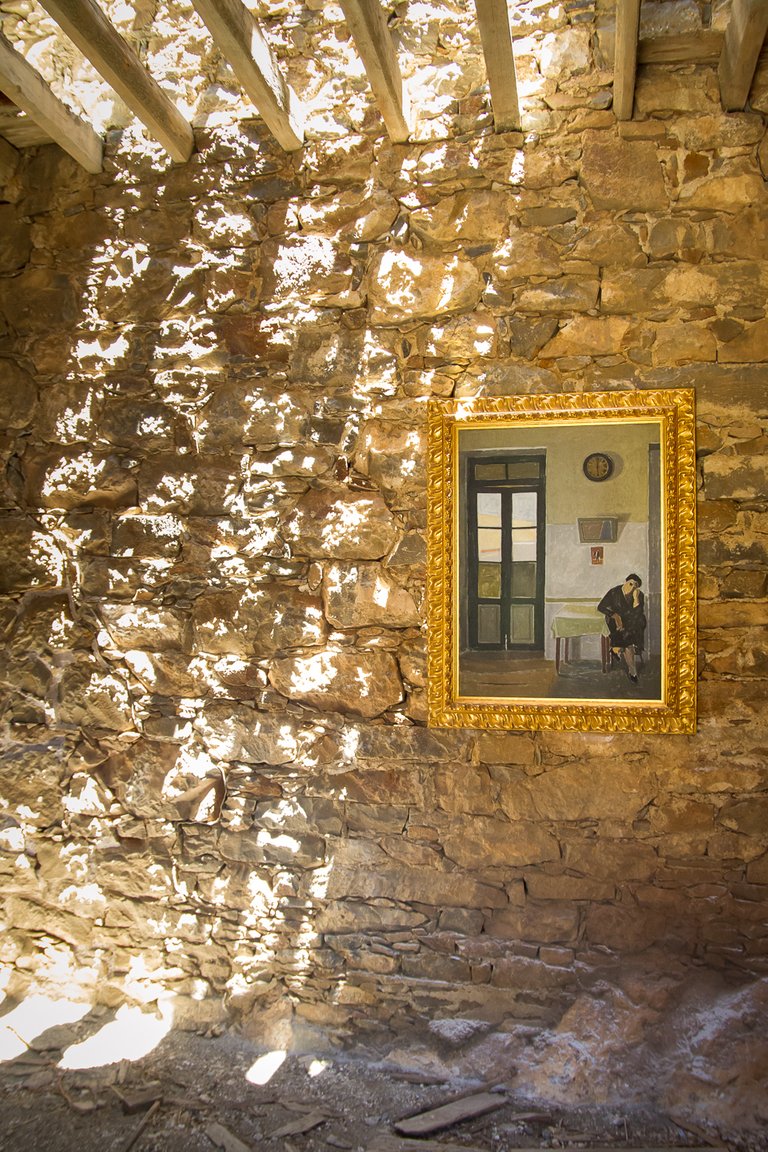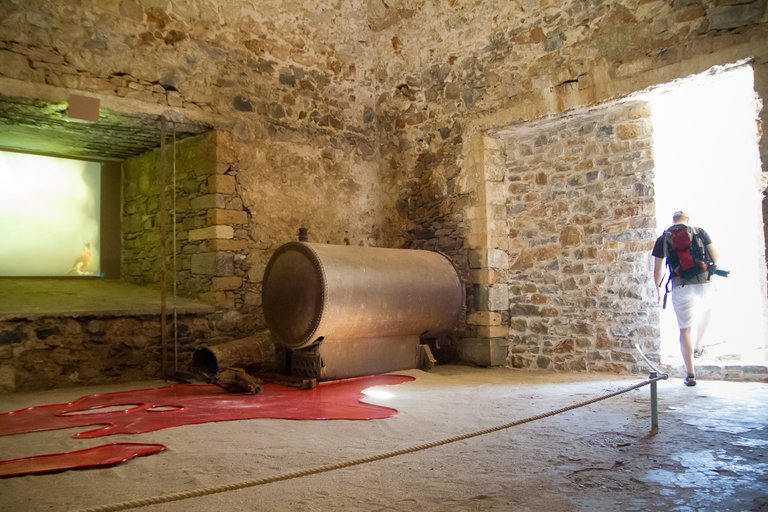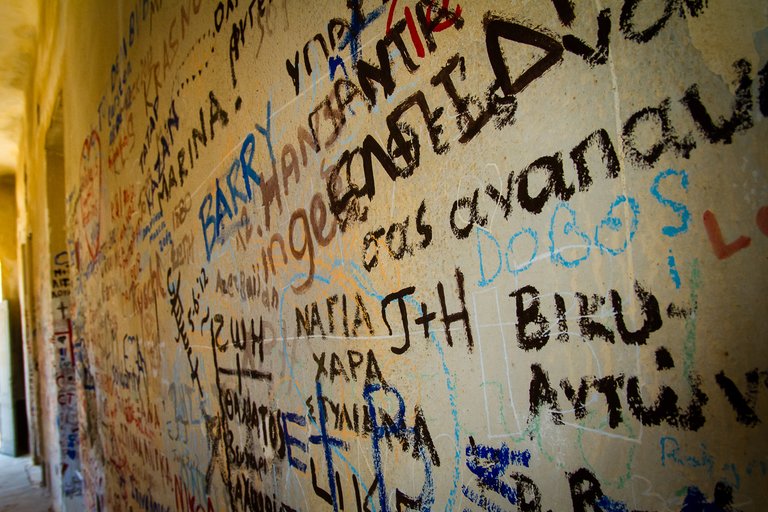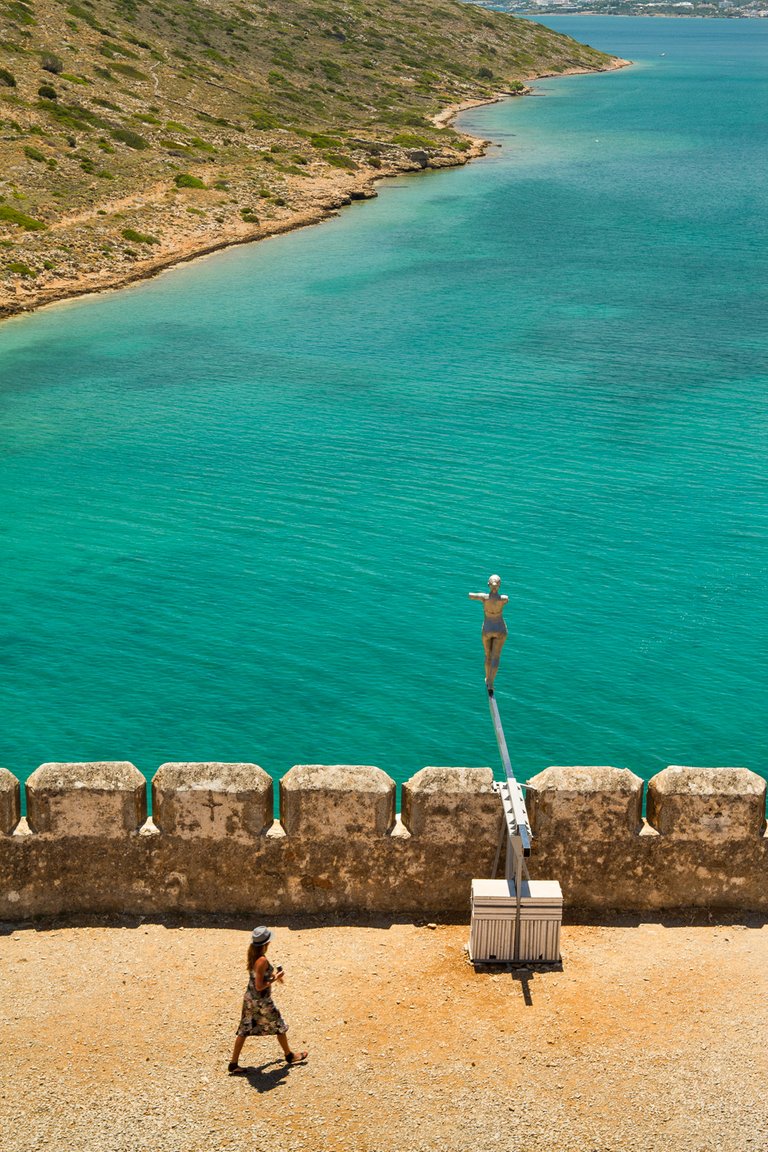 When I took those pictures I was distracted by the heat of the summer, the flocks of tourists and the crystal clear sea but today I am more aligned to Tsoclis's artistic approach rather than the sightseeing point of view.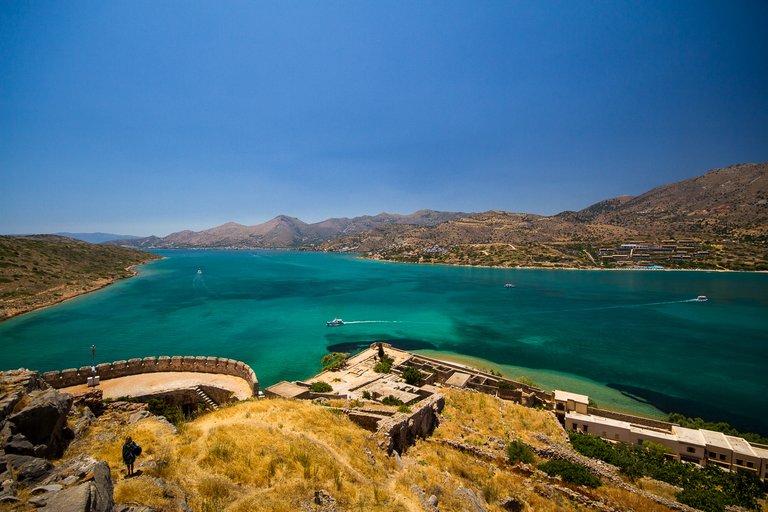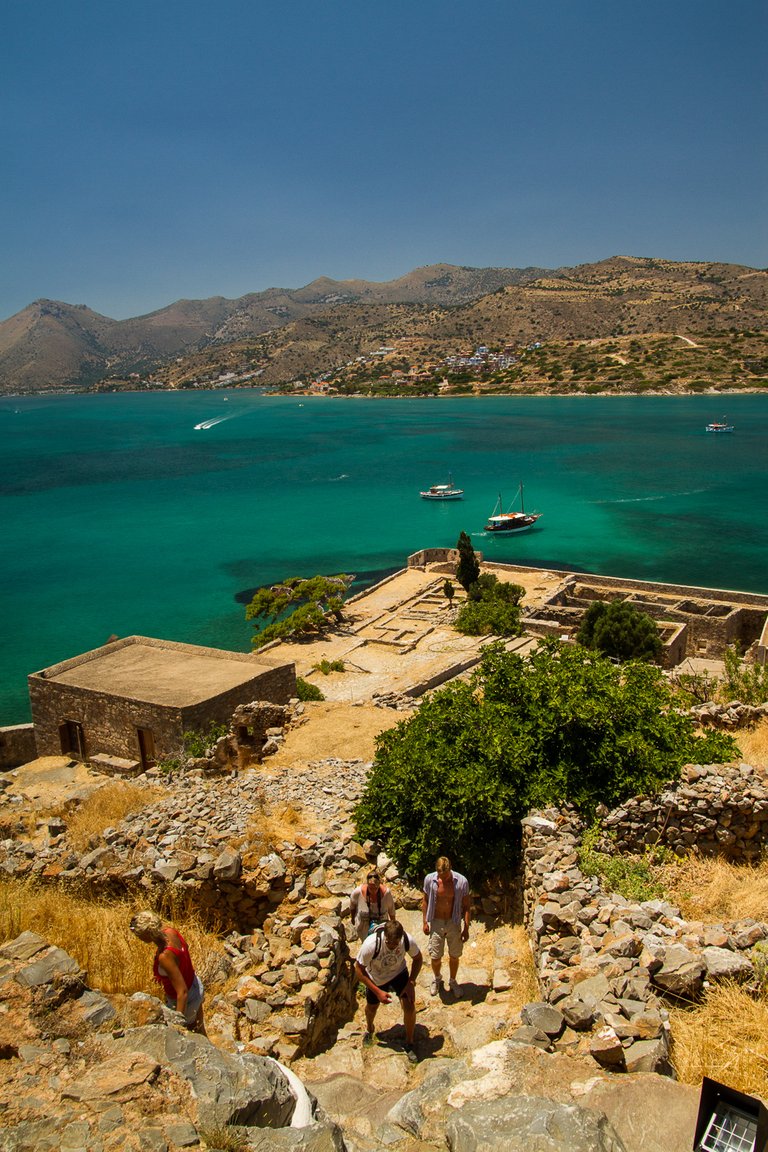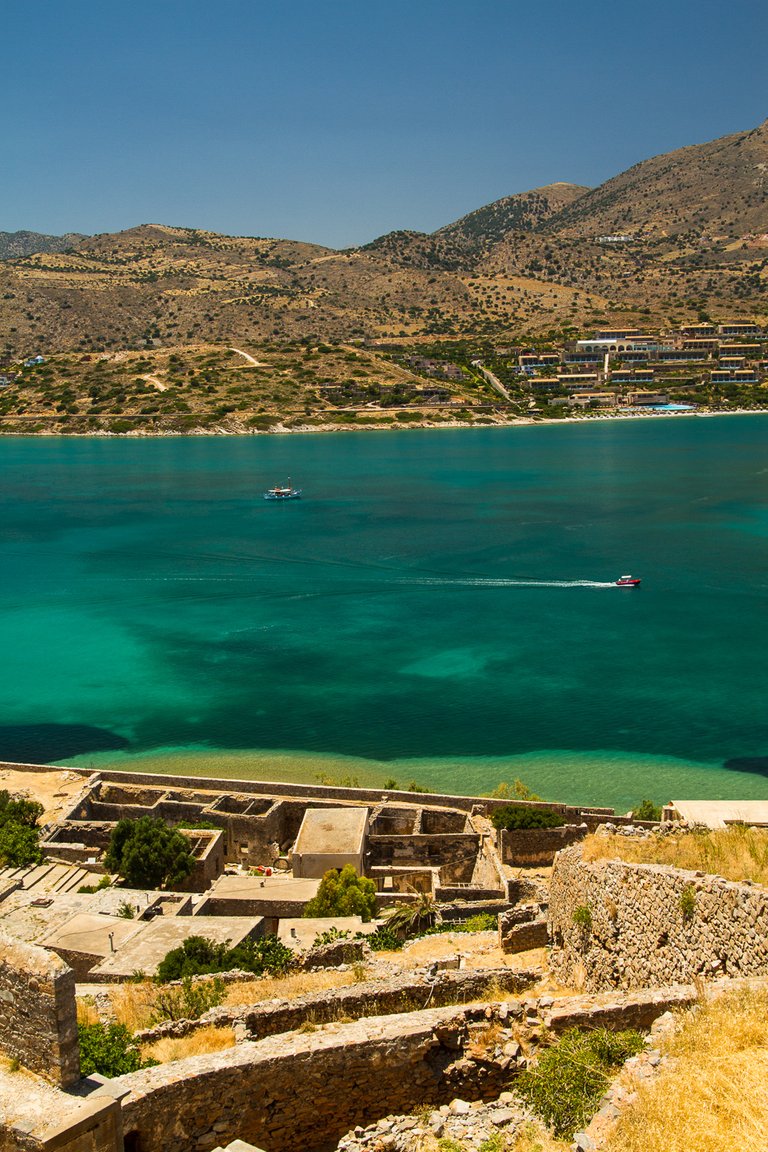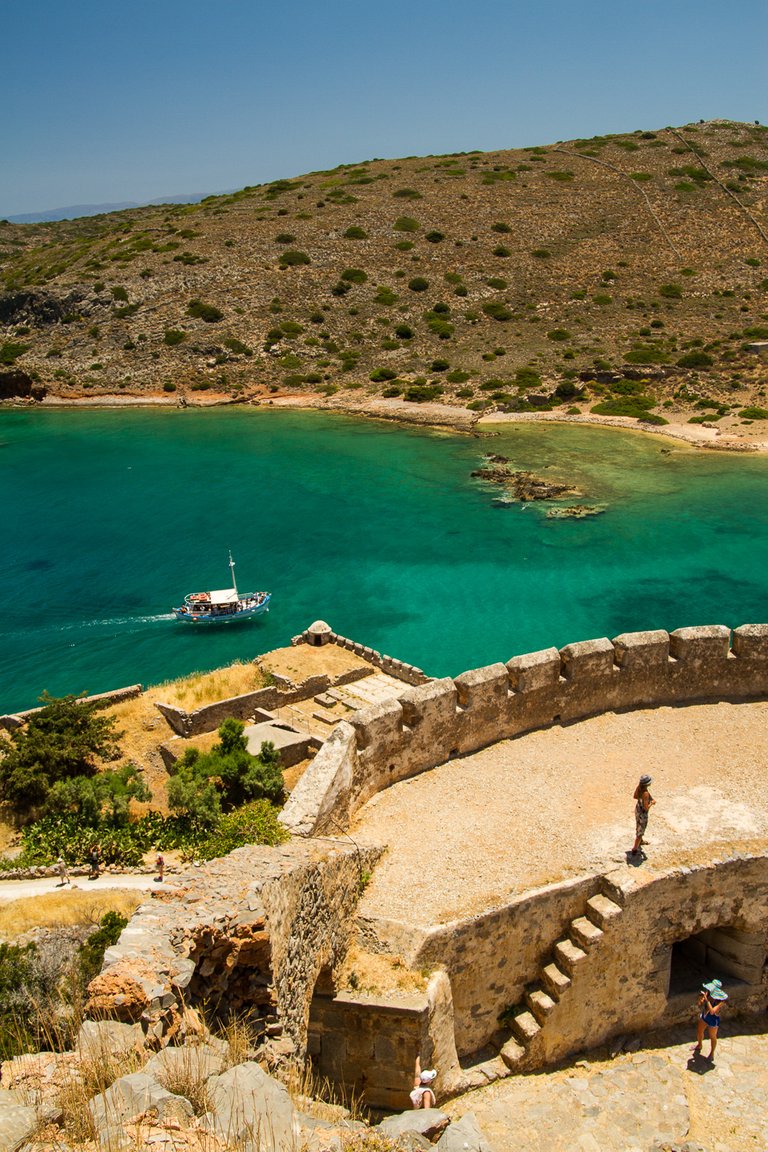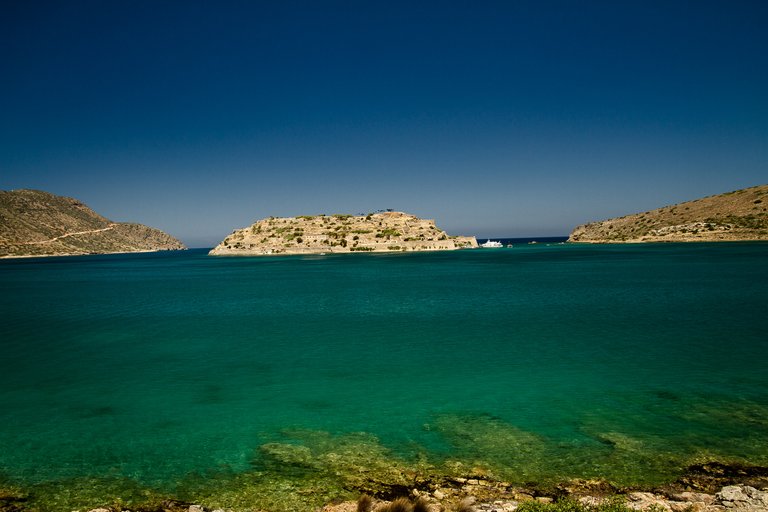 Stay calm, stay healthy and steem on!
All the pictures and the words (unless stated otherwise) are mine.
Thank you for reading and if you want to know more about me you can check out my introduction post.
Commenting, upvoting and resteeming are highly appreciated!