HISTORIC 25TH // OGDEN, UTAH
At the heart of Ogden, Utah lies Historic 25th Street aka Two Bit Street aka Electric Alley. The center of what's what in Ogden for over 150 years. The train station, Union Station, is what fed the city with people and goods. This is the view they'd be greet with when coming out of the station.
---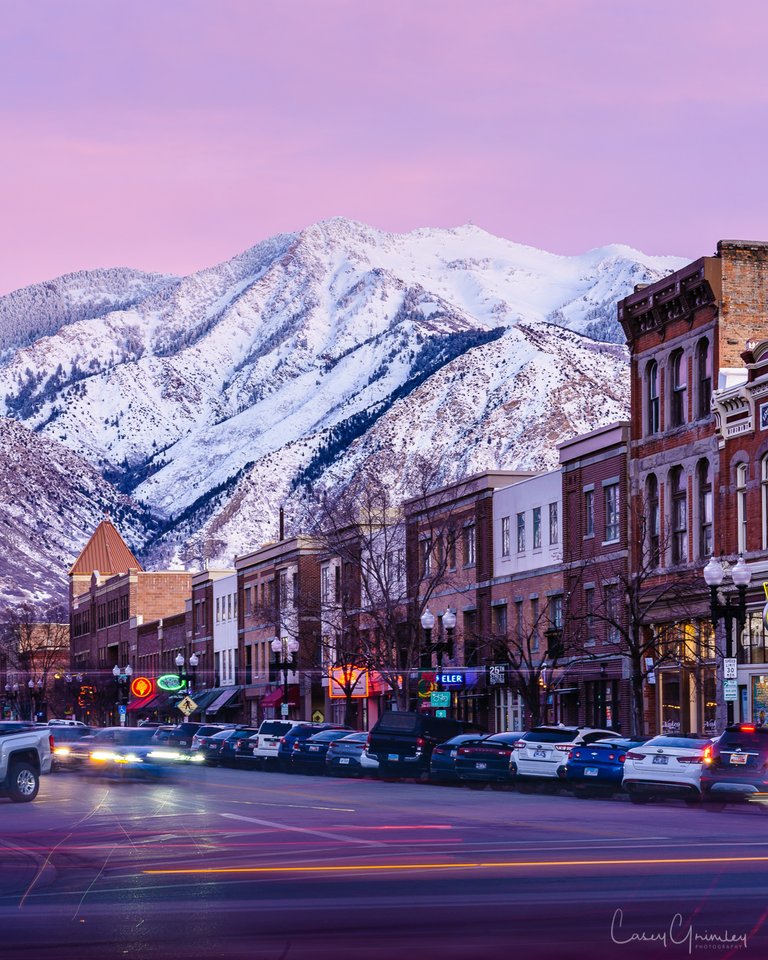 85mm, 1.3s, ƒ/20
---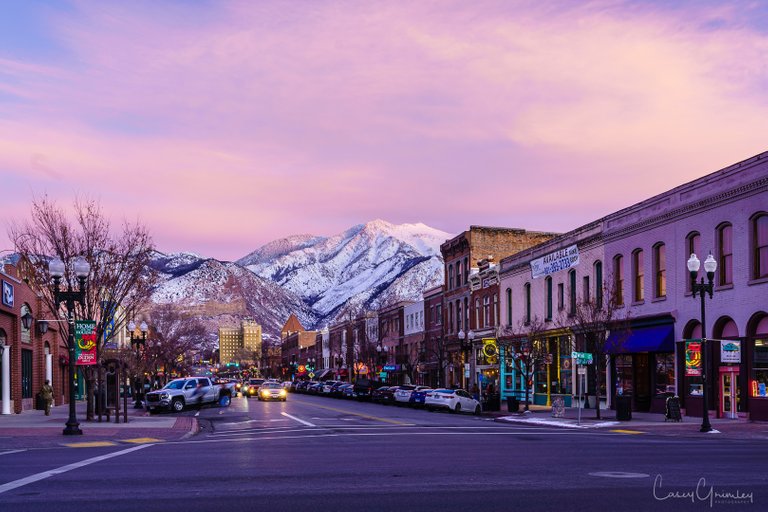 35mm, 1/10, ƒ/9
---
As I was leaving work I realized the colors in the sky were about to go off so I made a quick detour from route home to get a couple photos. I always have my camera with me but this time I didn't have my tripod so I braced my camera against the WALK/DON'T WALK sign mounted to the street light so I could do a long exposure to get the cars lights to trail.
---
---