EXPLORING NEW PLACES IN THE DARK - (6 PHOTOS)
A few weeks back I was headed to Las Vegas with my family for my son's gymnastics competition and we stayed overnight at my Uncle's place in Hurricane, Utah (pronounced her-i-kun) and so I planned on getting up early and shooting sunrise at a nearby spot.
When I checked the weather and it called for clear skies (not great for sunrise) I thought I'd check to see if there was a chance for some early season milky way. Hoorah! I'd have an hour of milky way core above the horizon. So I set my alarm for 4 AM and headed to bed around 10 PM.
It took about 45 minutes to drive to the location and 20 minutes to hike to where I could shoot. I was alone, in the dark, and it was about 20ºF. Southern Utah is home to coyotes, mountain lions, and of course the dreaded chupacabra. Fortunately I had no scares with wild things, besides some fresh (still soft and warm...don't ask) droppings on the trail which I assume were from a coyote or chupacabra, but I heard nothing so I was good.
Trying to find good compositions in the dark is pretty tough but I was able to come up with the following photos.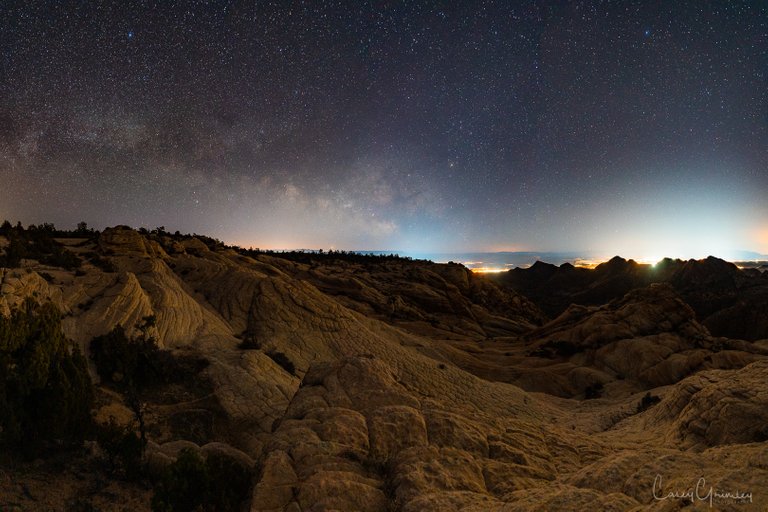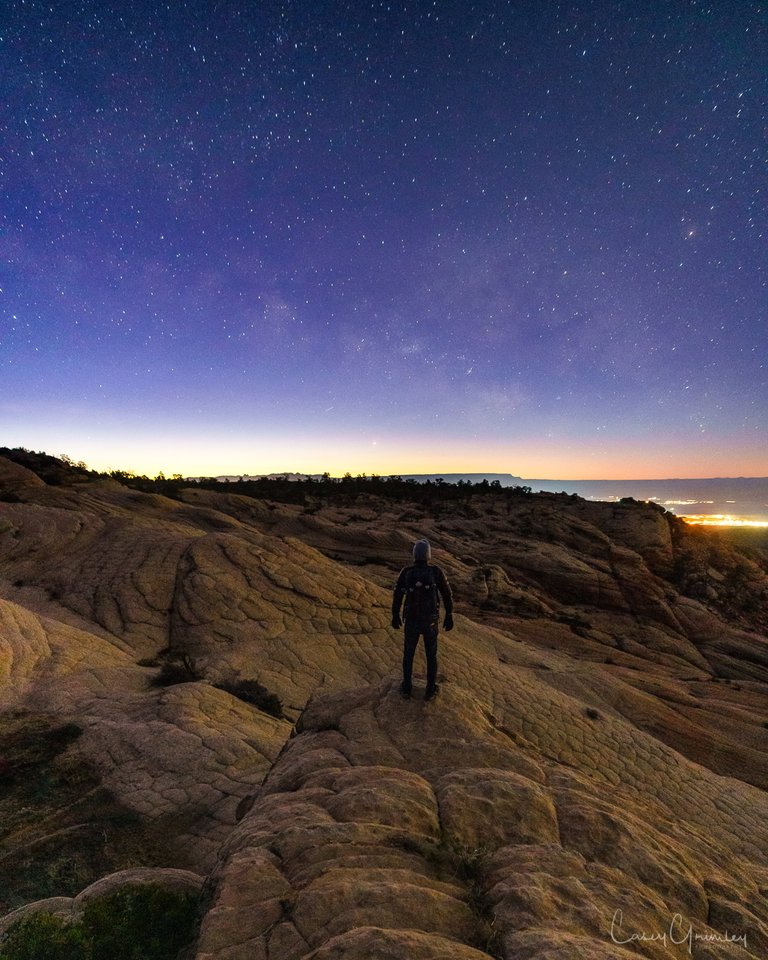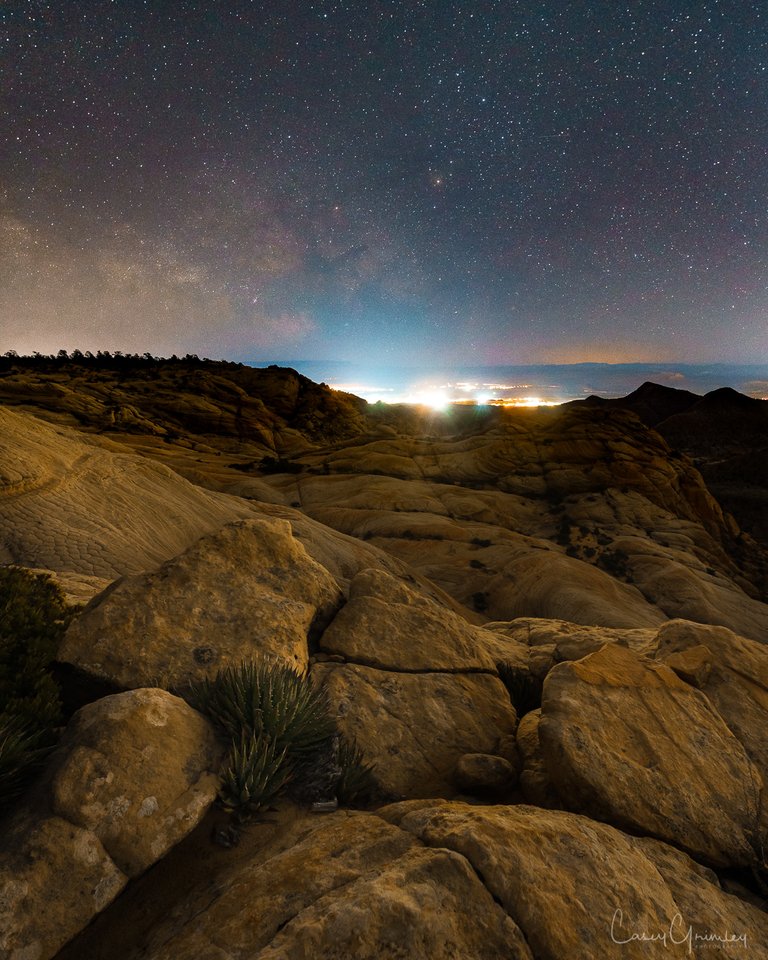 ---
As it got closer to sunrise I could see more of the foreground and quickly realised how awesome the landscape was. I'll be back again to get more night photos of this amazing place.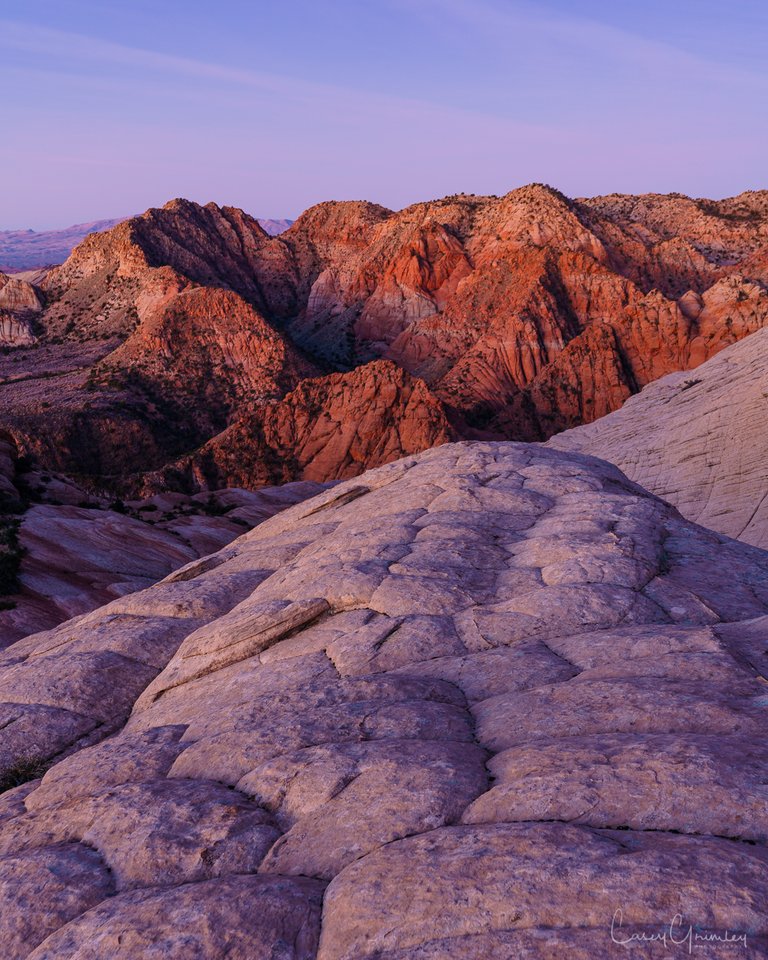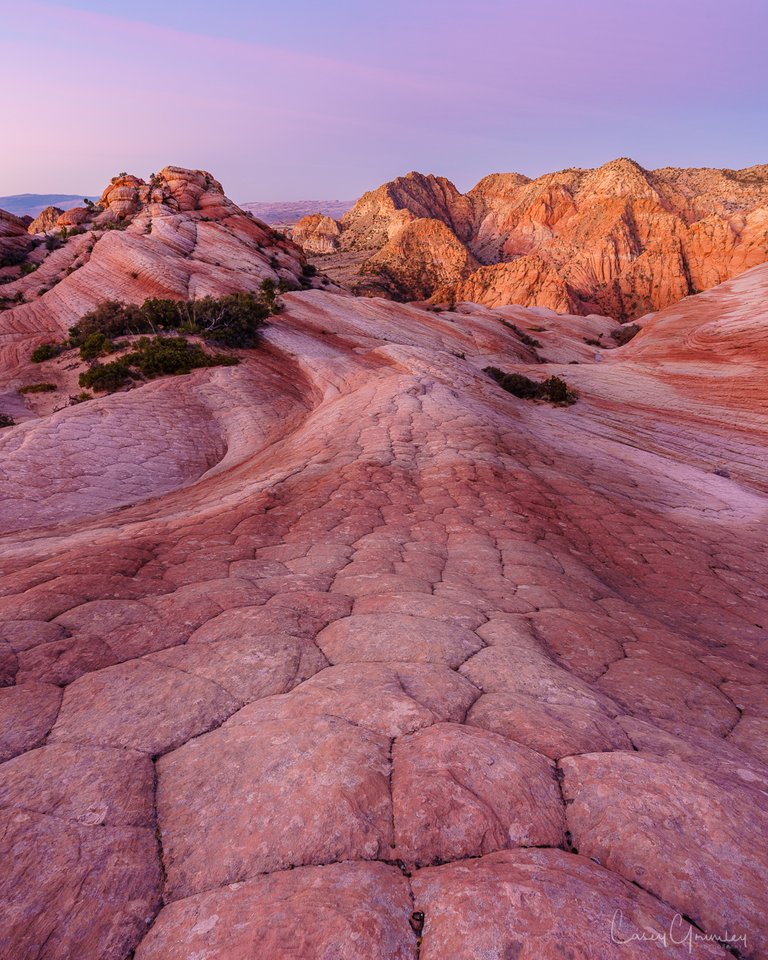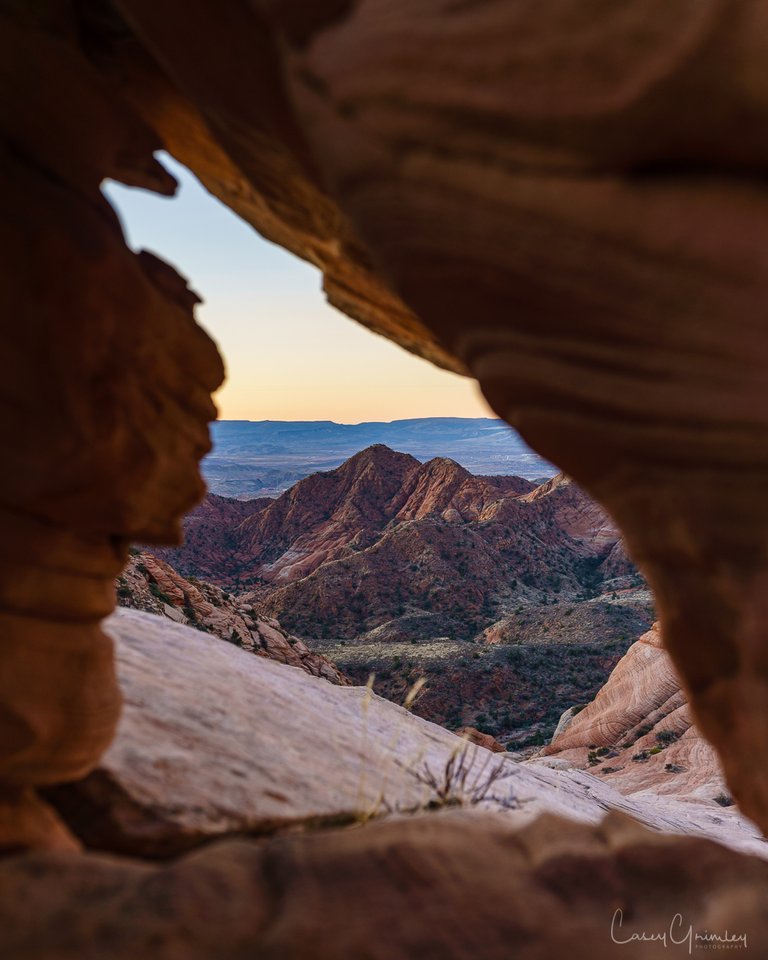 ---
---