closer...Closer....CLOSER // PINK SUNSET ON MY FAVORITE MOUNTAIN
I work in downtown Ogden Utah and we have some great views of the mountains to the north and east. I walked out of work the other day and the light was pink and I just knew the sunset was going off so I grabbed my camera and my 85mm lens and walked out to the street and snapped a couple photos of my favorite mountain, Ben Lomond.
I was born and raised in Ogden and grew up riding my bike all over the foothills of Mt. Ben Lomond, so this mountain says home to me. Also, I think it's pretty great to have a mountain that smiles when it snows.
CAN YOU SEE THE SMILEY FACE?
Locals affectionately call the mountain Benny, Ol' Ben, or Big Ben
---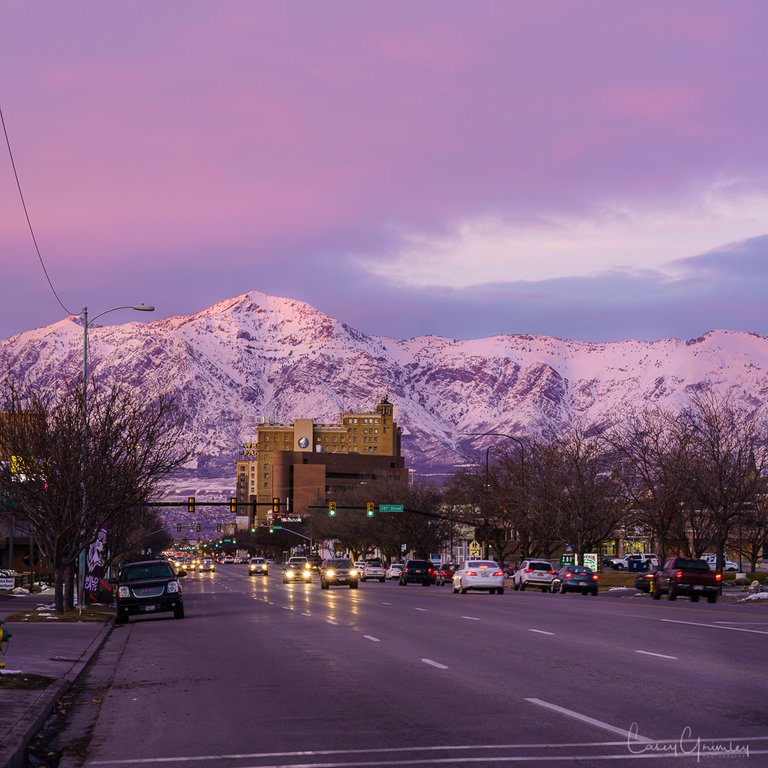 85mm, cropped to a square
---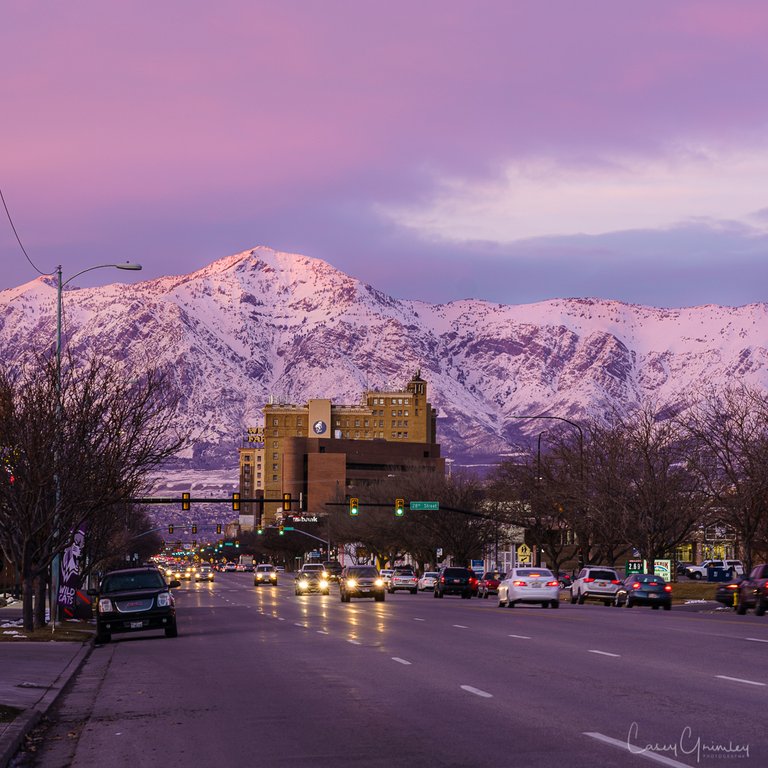 cropped a bit tighter ~100mm equivalent
---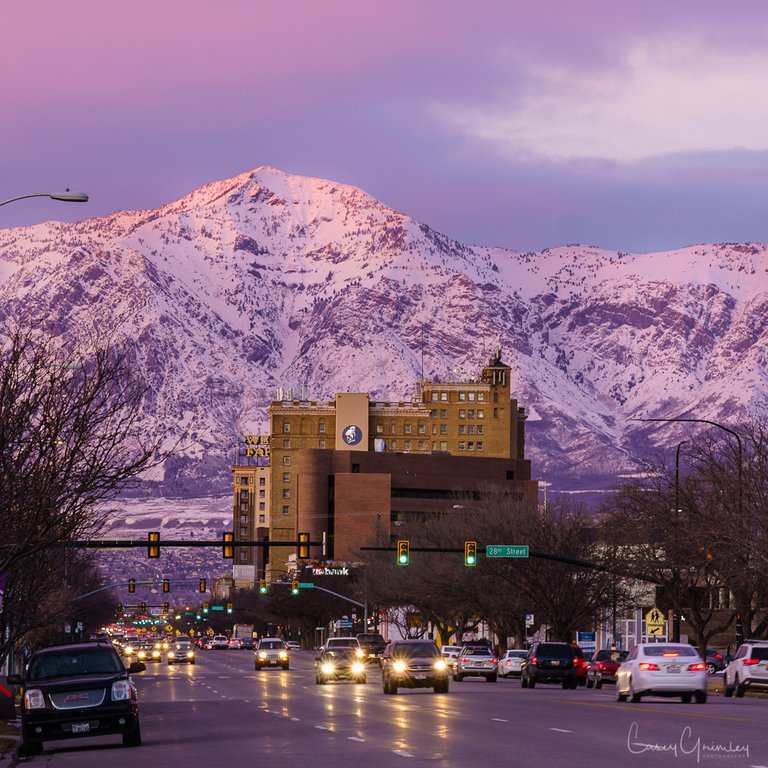 cropped even tighter ~135mm equivalent
---
FOLLOW ME:
Instagram-Landscape: https://www.instagram.com/caseygrimley
Instagram-Portraits: https://www.instagram.com/caseygrimleyphoto/
Twitter: https://twitter.com/caseygrimley
Facebook: https://www.facebook.com/caseygrimleyphotography
---
---