Almost missed it
On a recent trip to Lake Tahoe I woke up about an hour before sunrise in order to get to this spot, which was about a 20 minute drive and 15 minute hike, or so I thought. I got to the trailhead and started the hike up, only to find this wasn't the view I'd seen in so many photos. I thought, ok, maybe a little further than I'd guess. After the sun had come up, though it was cloudy so no spectacular sunrise, I decided to head back.
As I got to the parking lot there was a couple that had gotten out of their car and instead of hiking up the trail, they walked across the road so I decided to follow them to see if they knew something I didn't. Turns out they did.
The view I was look for was no further than across the road from where I had parked, literally 50 feet away. Fortunately the clouds were still interesting, and this girl just so happened to be posing for photos from a drone flying above. Thank you random girl!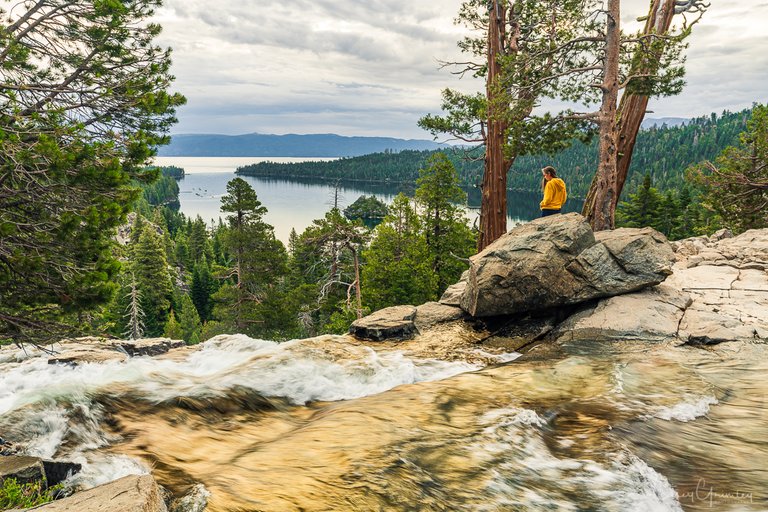 ---
---