I urge you to scroll down till the 6th picture and please tell me what you see because I am not sure if I see or I imagine things!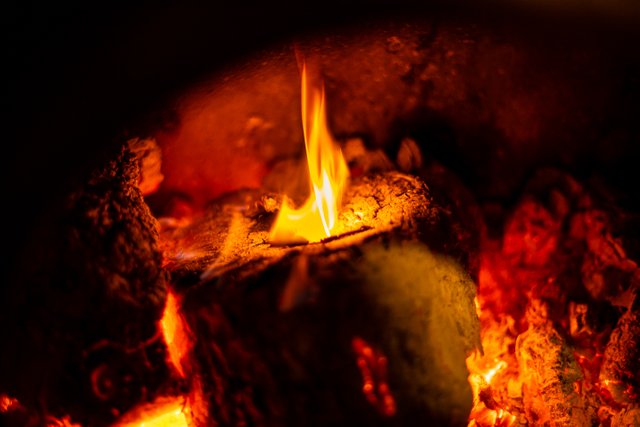 But first things, first. Last night I was sitting in my living room enjoying the heat of the fire place when I remembered that this week's theme for the Photo 52, 2020 Challenge is warm and since I was as warm as it can get, I grabbed my camera to illustrate the pleasant feeling of warmth on a chilly winter evening.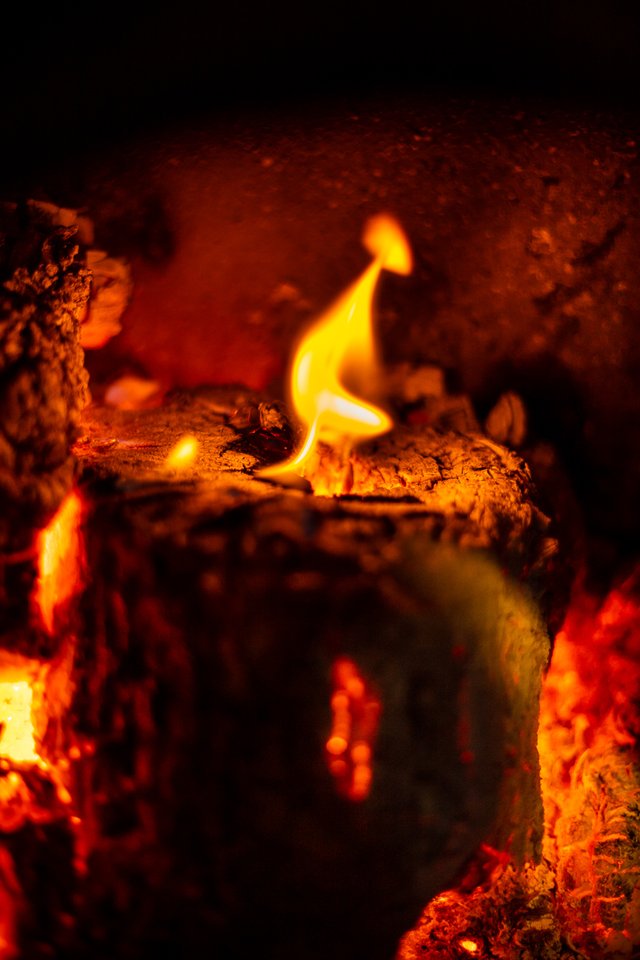 So far so good! The first log burned nicely, I took a couple of shots and I waited till it's time for some new logs. Nothing weird, nothing unexpected. I tried a few shots with long exposure, some other with different shutter speeds and finally, without checking carefully what the pictures looked like, I left the camera aside.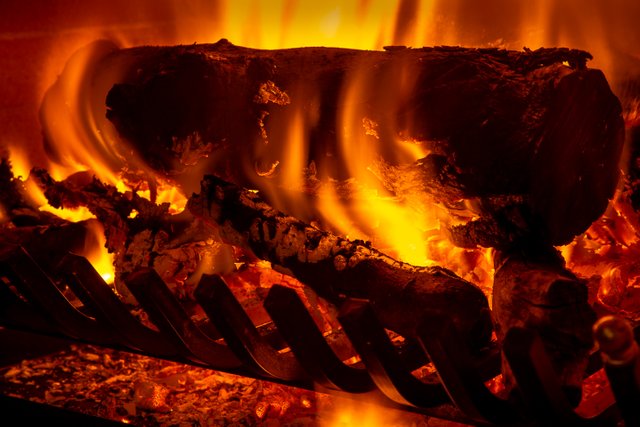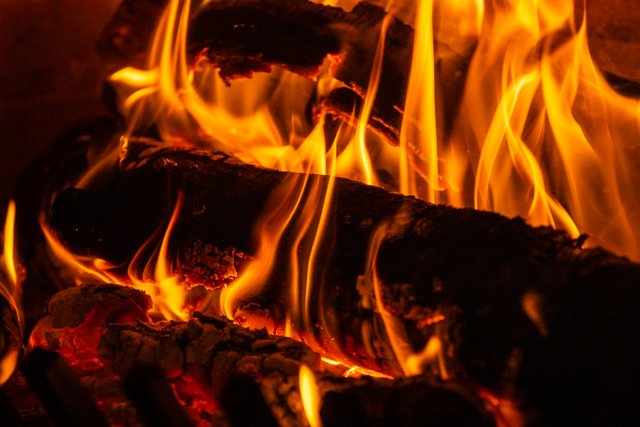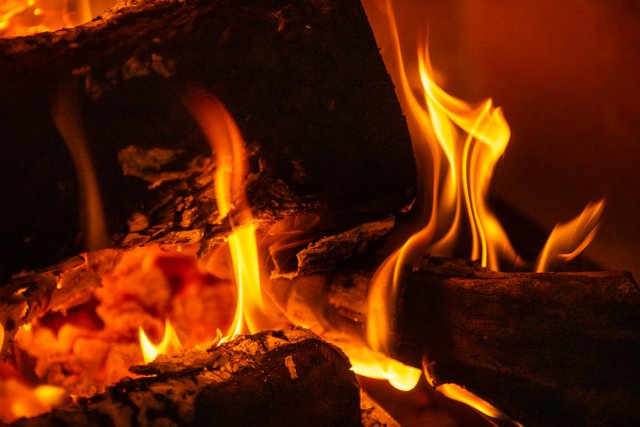 A little while ago I opened the folder with last night's shots to pick the keepers. I found a few that I liked and then I stumbled upon the last one. I asked my partner what she sees in that picture and she answered: a log, flames and firebricks but I see something different, almost spooky!
Would you let me know what do you see?
In any case this is my choice for the contest. What about you @wwwiebe, do you see just flames?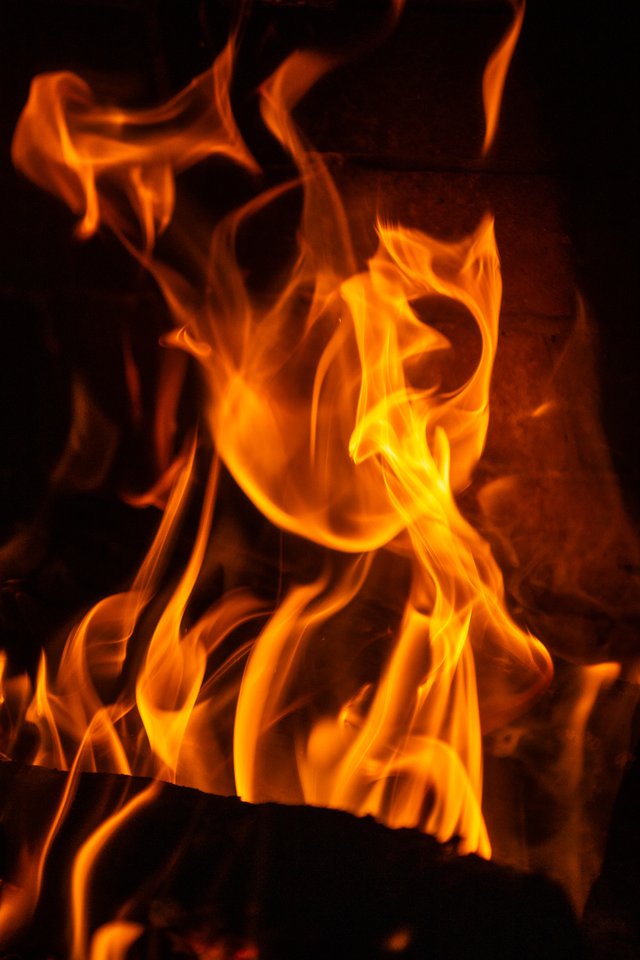 All the pictures and the words are mine.
Thank you for reading and if you want to know more about me you can check out my introduction post.
Commenting, upvoting and resteeming are highly appreciated!