I wasn't quite sure how to continue from yesterday. So let's travel to the wonderful now. However, let me first start what is behind the now:
The past
So humans (and owls), contrary to most animals, use the past to create prediction. The is quite cool since this gives us the opportunity to plan and create wonderful stuff as well as maintain them. Whole civilisations would crumble if there wasn't a grand carefully laid out plan underlying it. Although a plan could lead to greatness is does not guarentee it. After all a plan is just a plan.
Future
By focusing on the future we might be tempted to worry about what disasters might come. I guess we all have experienced this at some level; some of had this experience a couple of weeks back when we couldn't access our steem-account D: In certain circumstances worry about the future can leave you paralysed because you are afraid to make mistakes in the future. You might be scared to meet new people because you got hurt in the past, you might be anxious about taking a new career path because the last one didn't work out, or you could even be afraid of being you because it was never to the liking of other peeps.
Now
Buddhism and related teachings state that we should live in the now. Because, we only exist in the now. The past is gone and future still has to unfold. This does not mean that predicting the future based on the past is bad. We as human (and owls) should do this in a mechanical fashion while our mental state is fixed to the now. In doing so, you can unfold the future from the past without worrying about it :o)
Owl stop here
This is part 2 of a new series. I guess I will just keep track of the posts under here:
Merchandise :D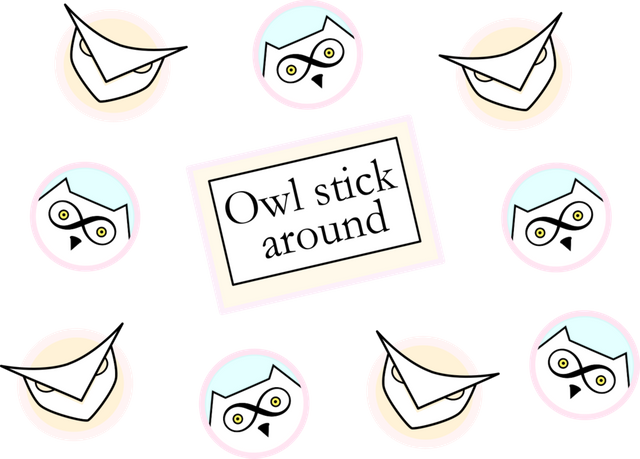 I haven't promoted this in ages but let's give it a try again. There is a MathOwl shop which sells my artsy fartsy stuff. If you got some spare monies head over there. Many thanks to suesa and terrylovejoy for being my customers. Those peeps are hootiful.